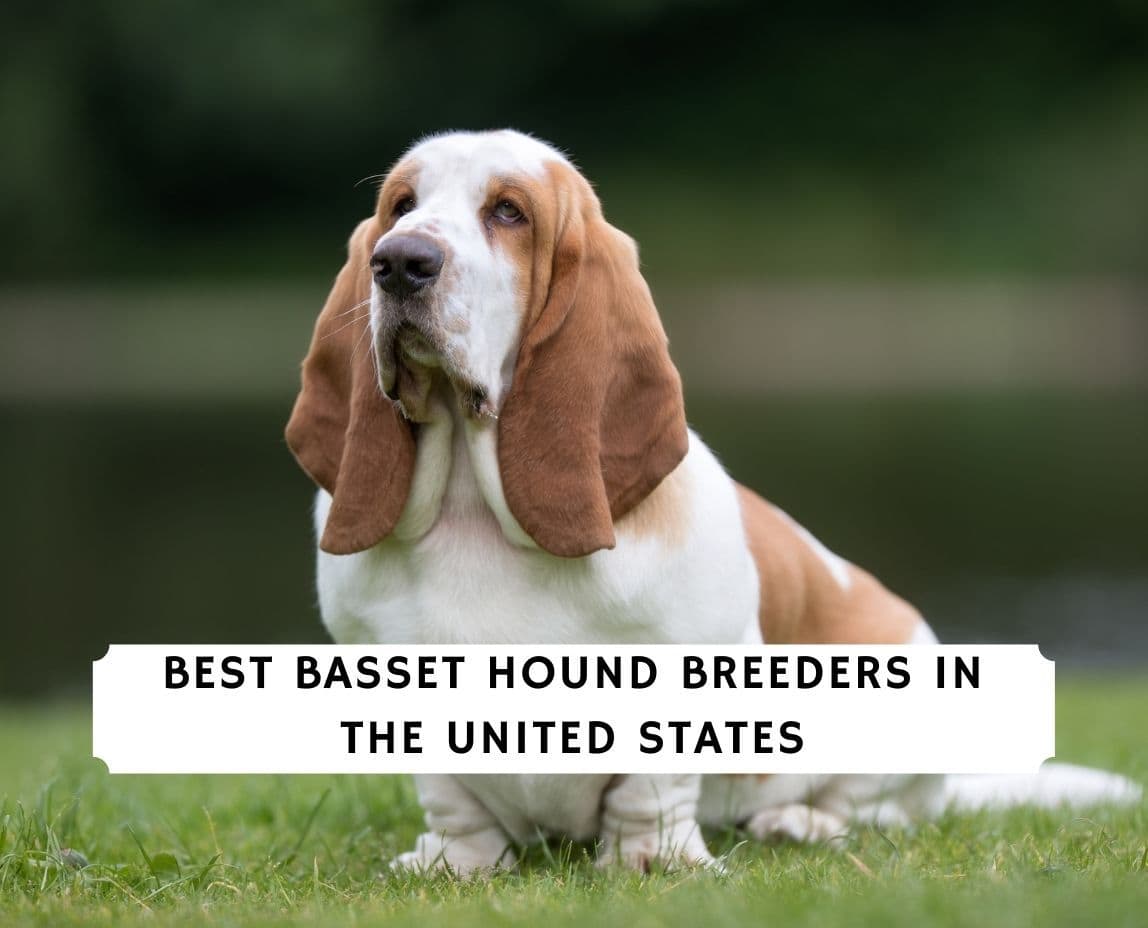 If you're searching for the best Basset Hound breeders in the United States, you've come to the right place. The Basset Hound is a short-legged dog of the hound family. It is a breed with a great sense of scent; its sense of smell is known to be only second to the Bloodhound. They are raised initially as hunting dogs.
These breeds are friendly, calm, playful, good-natured, affectionate, and outgoing. They are an excellent breed for almost anyone, get along well with people, and are good with children. They are sensitive and stubborn and maybe a bit lousy and stubborn in their attitude. Adopting a Basset Hound puppy or any dog breed can be very exciting and requires a lifetime commitment and loyalty.
Before scrolling down this list of Basset Hound breeders, you might be interested in these dog breeds: Best Dachshund Breeders in the United States and Best Beauceron Breeders in the United States.
Basset Hound Puppies For Sale in the United States
Before you rush out, it would be best if you also considered looking for a quality breeder of Basset Hounds. Remember to do your research to ensure you're bringing home a Basset Hound puppy from a reputable breeder. Check out our list of some quality breeders in the United States to save you time on your search.
Get started in advance with our recommended dog products: Best Dog House For Hot Weather and Best Dog Boots For Hot Pavement.
1. Corkey Basset Hounds
First on the list of Basset Hound breeders in the United States is "Corkey Basset Hounds." Corkey Basset Hound has been a hobby breeder of only Basset Hounds. They devote much time and effort to this breed at the kennel for over twenty-six years.
Over the years, their breeding program has proven to meet the breed's temperament, health, and conformation standards. To protect this breed, they ensure they carry out thrombopathia and gonioscopy testing. The breeders at the Corkey Basset Hound put much effort and time into making sure that the puppies are healthy and stay that way.
Corkey Basset Hounds Details
2. Huggable Bassets
Billy owns huggable Bassets and is the breeder of the Basset Hounds. The Basset Ranch is apart from home, and the breeders work hard to improve the Basset Hound breed. Each of their Basset Hounds was picked for different reasons, beginning with various Champion Bloodline Puppies from different locations.
They paid attention to the environment, temperament, general color, and placement of the markings of those selected puppies. As a result of a lot of effort and hard work, the Rusbud Bloodline was birthed. They are in their fifth generation from the first puppies, and they focus on paying attention to each new litter to choose their next Basset Hound mom.
These efforts are made to ensure that they are aware of the history of their breeds' bloodlines and confident that their litters are clean from future health problems. They do not keep their boys. Instead, they import new boys from top show dog breeders to enhance the breeding line by introducing new blood.
These Basset Hound dads from various parts of the basset world are all 100% European and give their puppies the extra vibe they need. The Huggable Bassets puppies are about 93% – 96% European. All the Huggable Basset puppies are AKC and ACA registered and have no stamp of AKC Breeder of Merit.
Each of their puppies is a "Huggable Bassets" AKC Champion Purebred Bloodline Basset Hound. The Huggable Bassets Kennel see their bassets as pets and part of their family, taking pride in each of them.
Each of the puppies has deworming treatments, initial vaccinations, health certificates, a 5-day return policy providing a health issue arose within the period, a one-year genetics return policy, and a lifetime re-homing policy if you possibly change your mind about the puppies. The Huggable Basset's goal is to ensure that their puppies live in loving homes.
Huggable Bassets Details
3. Mountaineer Basset Hounds
The Mountaineer Basset Hounds take pride in producing puppies trained in houses and socialized to interact with adults and children. The basset puppies are very special to the breeders. Therefore, they do not sell to puppy farms, pet stores, or other breeders. Instead, they look for indoor homes for all of their puppies. The quality and health of their puppies come first.
Each new Basset Hound is up-to-date on all shots and is free of worms when placed into new homes. The Mountaineer Basset Hounds is to produce healthy, high-quality Basset Puppies for your family, one that will make you proud and you will enjoy having as part of your family.
The puppies are not given room to leave the Mountaineer Basset Hounds home until they have reached at least 8 to 10 weeks old; to ensure that the puppies have been fully weaned and well socialized.
The Mountaineer, Basset Hounds puppies, come with a complete veterinary record and health certificates, a container of pet foods, a prepaid microchip, supplements, a small blanket, and a toy with the familiar smell they are used to, and other necessary things.
They are approved by the Basset Club of America, Inc and come with AKC and ACA Registrations. Also, the puppies come with five generation pedigree, an unprecedented one-year health guarantee, and a lifetime re-homing policy.
Mountaineer Basset Hounds Details
4. Spectrum Basset Hounds
The Spectrum Basset Hounds are co-owned by Bjorn Zetterlundand AnneTestoan. They live on a five-acre land bordered by 200 acres of permanently deeded conservation land, which gives the Basset Hounds enough room to play and plenty of wildlife to enrich their lives.
Anne and Bjorn are both members of the Pilgrim Basset Hound Club, Basset Hound Club of America (BCHA), and Wachusett Kennel Club (WKC). They compete with their bassets in a range of canine sports, including obedience and rally trials, conformation dog shows, scent work, pet therapy, and agility trials.
The Spectrum Basset Hounds is a hobby kennel aiming for active competition in an extended range of dog sports. They cautiously and occasionally set up a litter. Their goal is to produce well-adjusted, healthy dogs and puppies that conform to the breed standard of the American Kennel Club and can effectively perform the functions expected of the Basset Hound.
They also evaluate the puppies' pedigrees carefully and follow all the testing recommendations of the Basset Hound Club of America Health and Research Committee. The strict adherence to the recommendations is to produce happy, healthy dogs and meet the standard of perfection defined by the American Kennel Club (AKC) and Basset Hound Club of America (BCHA).
Spectrum Basset Hounds Details
5. Charlie Rose & Co Basset Hounds
Charlie Rose & Co Basset Hounds are a family breeder of American Kennel Club registered European, Brazilian, and American Basset Hounds. Each hound is from champion bloodlines with excellent qualities and has been genetically tested.
They consider all of their Basset Hounds as family members, and they treat them as one. Their Basset Hounds live inside the house with the breeders and occasionally share the furniture with them. The Charlie Rose & Co Basset Hounds breeders feel that human socialization is important in breeding puppies.
They never leave the moms alone to raise their puppies themselves, ensuring it is a combined effort. Charlie Rose & Co Basset Hounds aims to breed the best dogs that have the best qualities that meet the AKC conformation standards and to produce puppies with great temperaments.
All Charlie Rose & Co Basset Hounds puppies are AKC registered, vet checked, dewormed, up to date on shots, and microchipped. The puppies also come with a 2-year health guarantee.
Charlie Rose & Co Basset Hounds Details
6. Basset Hounds of Texas
The Basset hounds of Texas is a family-owned and operated licensed facility. They aim to be one of the best Basset Hound breeders in the country. They breed to AKC standard and send the puppies to their new homes with complete registration.
The Basset Hounds of Texas breeders believe that there are three primary ingredients in producing a companion that will be with a family for many years – their health, temperament and personality, and conformation. The Basset Hounds are bred so that their character is remembered by everyone who meets them. The breeders daily give the puppies doses of snuggles, love, and socialization until they are given to their new families.
The Basset hounds of Texas put a lot of effort, research, and time into the lines they breed to produce a puppy with beautiful long ears, droopy-saggy baggy face, and several wrinkles, which gives them the basset looks that attract a lot of admiration.
When you purchase a puppy, the puppy comes with FULL AKC registration, health records, Basset Hound info pages, a one-year health guarantee on genetic defects, a birth certificate, and a vet check. Also, it includes; potty pads, a puppy toy, a special homemade blanket made by the Basset Hounds of Texas, a sample bag of starter puppy food, and lifetime support.
Basset Hounds of Texas Details
7. Bellingham Basset Hound
The Bellingham Basset is a holistic kennel where dogs are raised free of synthetics, harmful drugs, and toxins that can weaken their immune system and cause allergies, diseases, and other issues. They have been breeding their hounds for over 15 years and are striving to continue working on improving the Euro Basset Hound breed. The Bellingham Basset breed for conformation and temperament, focusing on long leathery ears and short, straight legs. Their Basset Hounds have rolls of thick heavy skin and suitable eye drops.
The Bellingham Basset provides the puppy with proper medication to prevent all forms of illness and parasites. The Bellingham Basset see breeding these Basset Hounds as their hobby and passion, not to make money by selling their pets. They are wormed regularly and given their shots as to when due. Each of their puppies comes with AKC Registration.
They are also sent to their new homes with care suggestions, puppy foods, and a health guarantee of two years against four hereditary conditions (thrombopathia, glaucoma, heart disease, and Von Willebrand's disease) provided they are kept on Nuvet Plus supplements.
Bellingham Basset Hound Details
Conclusion For The "Best Basset Hound Breeders in the United States"
Falling into the hands of sketchy Basset Hounds breeders can be disastrous because the puppies may be predisposed to certain diseases and exhibit behavior problems. They do not like being touched or approaching people, and they cower in fear of any stimuli. Of course, you would not want such in your home.
Therefore, to avoid this burden of having to care for puppies with unknown sources or pedigree, it is advised that you get them from trustworthy sources. Check through our list of quality breeders of Basset Hounds in the United States, check through their websites, contact them, make your choice, and enjoy the love that your Basset Hound brings.
For other dog recommendations, check out:
To learn more about this dog breed, watch "Top 10 Facts About The Basset Hound" from Dogs Wiz down below: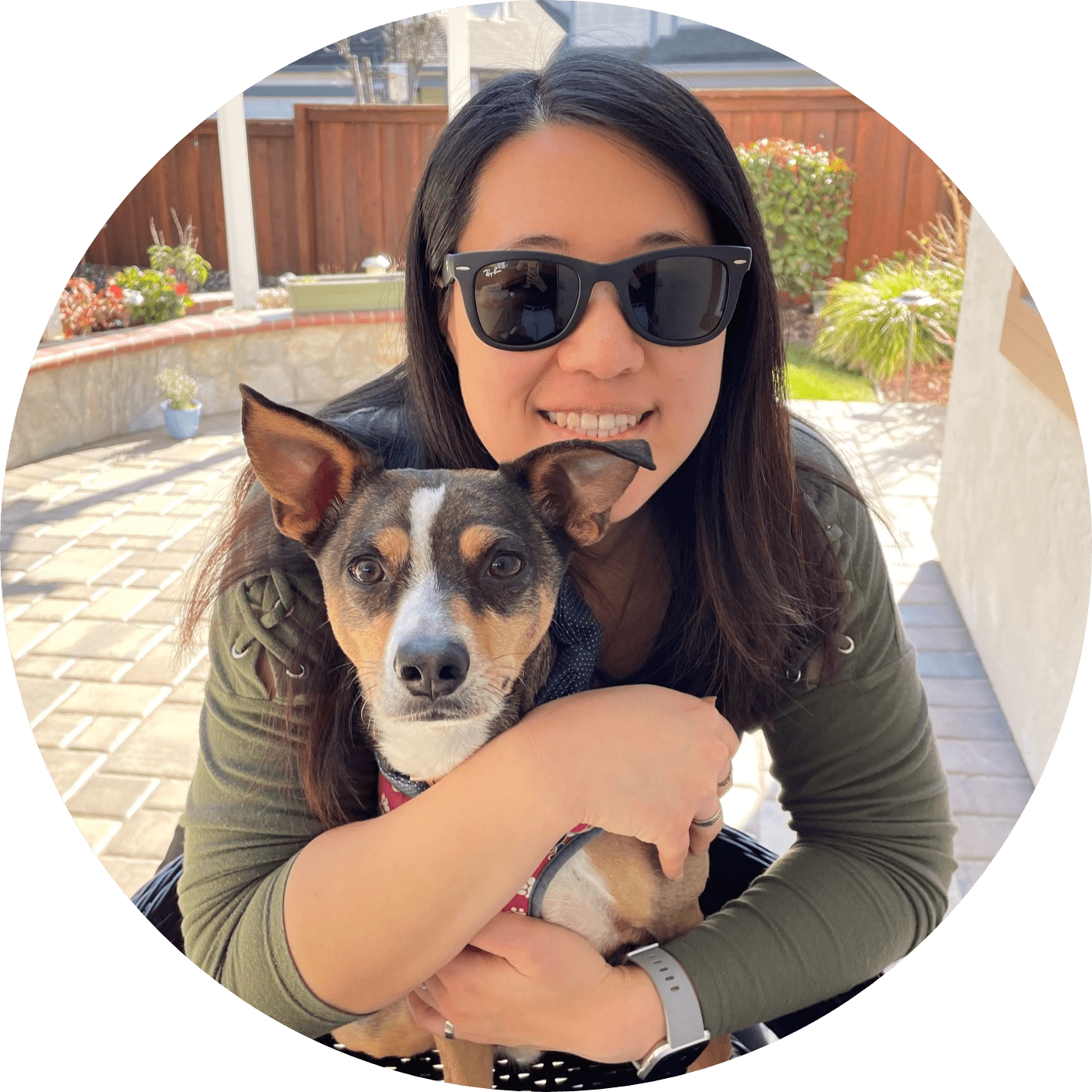 Dr. Sabrina Kong graduated from the Royal Veterinary College in England in 2016 and has been working at a small animal clinic in Northern California since then. She grew up in the Bay Area and got her bachelor's degree from Cal Poly San Luis Obispo. She also became a Certified Canine Rehabilitation Practitioner through a program at the University of Tennessee.
When she isn't in the clinic taking care of her four-legged patients, she enjoys traveling and trying new foods with her friends and her three-legged dog, Apollo. She adopted Apollo from her clinic when he was a puppy with numerous health issues. Dr. Kong truly cares about taking care of animals.