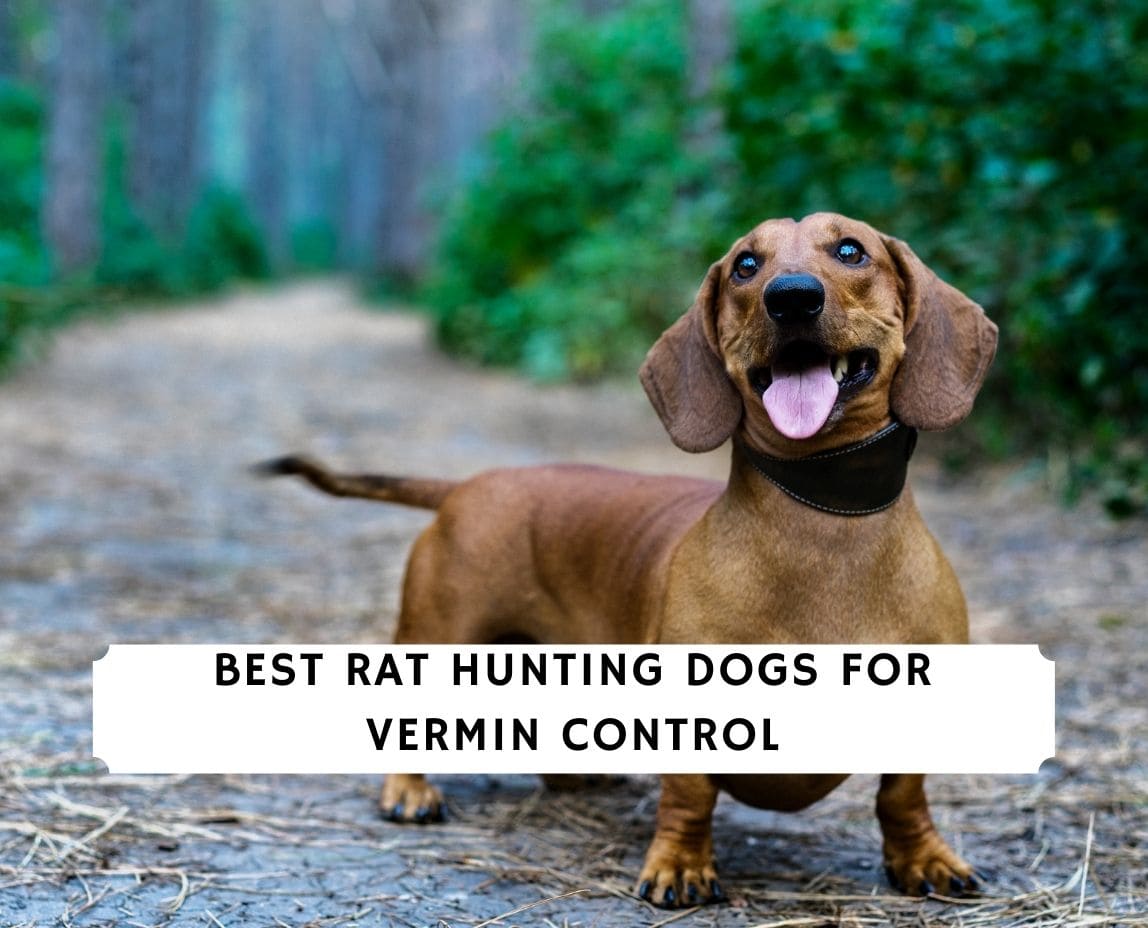 Whether your home is infested with mice or rats, many people use rat hunting dogs as their solution and you might probably have the same idea. Do you have a problem with rats in your area? Maybe you want to keep these rodents away from your home? If this is the case, you may automatically think a cat would be the best pet for you. However, the best rat-catcher might actually be a dog. Some dogs were even specifically bred for catching rodents. When there was no such thing as pest control professionals, dogs were the professionals.
Typically, dogs are obedient and want to please their owners. Unlike cats, your dog will catch a rat when you command it to. Cats have a tendency to only hunt on their own terms. Whereas dogs that are trained to catch rats will strike at any opportunity. If you are looking for a pet to help with a rat problem, check out the best rat hunting dogs around.
Before scrolling down this list of rat hunting dogs, we have recommendations you might like: Best Hunting Dogs That Don't Shed and Best Shock Collar For Hunting Dogs.
Common Characteristics of Rat Hunting Dogs
As you look at the list below, you may notice the shared characteristics between the different breeds of rat catchers. Many of these dogs are Terriers. However, a few other breeds are known to be efficient hunters when it comes to catching rats. All these breeds, regardless of being Terriers or not,  have similar characteristics.
All the dogs on the list have immense energy often channeled into chasing their prey. Sometimes these dogs also dig a hole if they notice their prey go underground.  These dogs have small bodies that make it easier to squeeze into these holes or other small crevices where rodents may hide. The long tails of these dogs are also a helpful characteristic. In the early days of hunting, a long tail was essential for pulling your hunting dog out of a compact area if need be.
Related Articles: Best Short-Haired Hypoallergenic Dogs and Best Indoor Dogs That Don't Shed.
Best Rat Hunting Dogs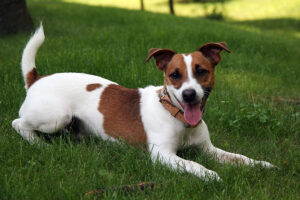 The best rat hunting dogs around are so great at their job that they are sometimes referred to as simply "ratters." These dogs are quick and efficient rat hunters who will get your rodent problem under control before you know it.
1. Terriers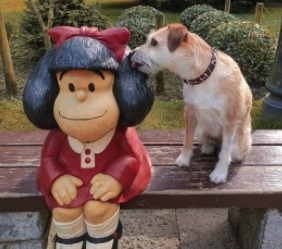 Many of the best rat-catching dogs are Terriers with similar builds and temperaments. Even the word "Terrier" suggests these dogs are bred to hunt as the term originates from "terra" or Earth. The purpose of these breeds was to hunt animals that burrow in the Earth. Therefore, the list of Terriers is immense when it comes to the best rat hunters.
2. Rat Terrier
Bred to be steadfast workers, Rat Terriers are small but strong dogs. These dogs were first bred to work on farms as a form of pest control, hence their name. These dogs are brilliant and loving, making them easy dogs to train. They thrive on pleasing their owners and are sensitive, so they require lots of praise. There are two sizes of Rat Terriers: miniature (10-13 inches in height) and standard (13-18 inches in height). Regardless of the size of your Rat Terrier, you are guaranteed to have one of the best rat-catching dogs available.
3. Yorkshire Terrier
When you think of a Yorkie, you may picture a pampered little pup who gets carried in a handbag. Some Yorkies may enjoy this luxury, but don't let them fool you. They are still great hunters. Yorkshire Terriers are among the best breeds when it comes to catching rats. Yorkie's small size makes them great hunters of any small rodent. This size, combined with their intelligence, helps them gather and easily catch small animals. Don't let their appearance trick you; these dogs are stealthy hunters who will help you with any small pest problem.
Yorkie Breeders: Best Yorkie Breeders in Pennsylvania and Best Yorkie Breeders in Florida.
4. Jack Russell Terrier
Like a Rat Terrier in shape and appearance, Jack Russell Terriers are one of the best rat-catching breeds. These dogs were initially bred to be fox hunters, so they are naturally hardworking and sneaky when hunting rodents. These are small, athletic dogs who have high intelligence and an affinity for hard work. However, with the intelligence and activity level of a Jack Russell Terrier, you may face problems with boredom. Make sure you keep your Jack Russell busy with lots of exercise and training activities!
5. Cairn Terrier
Remember Toto from The Wizard of Oz? Well, he was a Cairn Terrier! These adorable little guys may look like the perfect companion for a lovely quiet house. But, these dogs love being outside where they can explore. Like Jack Russells, Cairn Terriers were bred to hunt foxes and small rodents in their native land of Scotland. These dogs are curious, resulting in an excellent ability for finding pesky rodents regardless of wherever they may be hiding. Additionally, these dogs are incredibly affectionate and loyal to their family, so they are an outstanding balance of family-member and helper!
6. West Highland Terrier
One of the most popular Terrier breeds, West Highland Terriers, are known for their bright white coat and happy attitude. Like many Terriers on our list, Westie's were bred to hunt rats and other small vermin on farms. Although they look like little teddy bears, they are hard workers and great hunters, so rats beware! They have compact bodies that are easy to navigate into small crevices, so catching rodents is a breeze for this breed.
7. Norfolk Terrier
Norfolk Terriers are one of the smallest Terrier breeds on our list. These little guys grow to be only 10 inches tall and 12lbs in weight. Don't let their smallness deceive you; these dogs are just as energetic, hardworking, and fearless as the other dogs on this list. Norfolk Terriers are natural rodent hunters and have an even more significant advantage over their prey because of their small size. These dogs were bred to hunt in groups, so they love company and are highly loyal to their family.
8. Border Terrier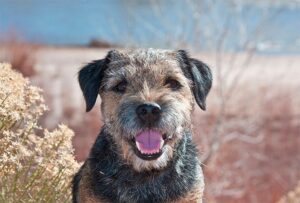 Border Terriers are one of the more distinct looking breeds on our Terrier list. These dogs are known for the unique shape of their heads (often referred to as otter-shaped) and the length of their legs, which are longer than other Terrier breeds. These dogs were bred to be hard workers on farms in the countryside. This is reflected in their dynamic personalities. Often used to hunt small animals, Border Terriers will gladly catch any rodents that come your way. Although they are known for their hard work and steadfast attitudes, they are incredibly affectionate. They love having quality playtime with their family.
Other Breeds
Now that you are familiar with the best rat-catching Terriers, it is time to look at some other dog breeds that can catch a rat like a pro. These dogs have a lot in common with the Terrier breeds as they are all compact, making it easier for them to search for their prey in small cracks and crevices.
Related: Small Non-Shedding Dog Breeds
9. Daschund
You may be surprised to hear that Daschunds, commonly known as weiner dogs, are among the best rat-catching dog breeds around. These dogs have extremely short legs and long bodies that allow them to navigate into small spaces. They have bold and curious personalities, which, combined with their endless energy, also easily contribute to their ability to catch rats and other small rodents. Unlike most Terriers above that typically only come in one or two specific colors, you can get Dachshunds in all colors with many different patterned coats. This variety means anyone can find a Daschund that fits what they are looking for in a dog without losing the hunting talent.
10. German Pinscher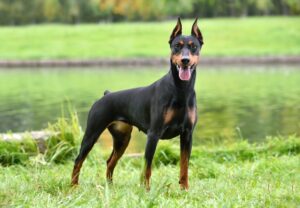 One of the biggest breeds on our list, the German Pinscher, was bred to hunt rodents. Because of their high energy levels, these dogs require lots of exercise with their owners. They will naturally hunt small animals when they come across them. Be careful when you are taking your German Pinscher for a walk, or you might have a squirrel chase on your hands! When it comes to rat hunting dogs, the German Pinscher looks most likely to be a hunter as these dogs are covered in a layer of rippling muscle that you can see along their smooth coats. But don't let these muscles fool you; as much as these dogs love hunting, they also love spending time with their family.
11. Miniature Schnauzer
Many people might think that Schnauzers are pampered house dogs because of their well-trimmed beard and distinguished salt and pepper hair. However, despite their regal appearance Miniature Schnauzers are actually great rat hunters. These dogs originated from Germany, where they were bred to catch rodents on farms. Because of this breeding, Miniature Schnauzers have a natural tendency to patrol, making excellent watchdogs. However, even though they are active watchdogs and hunters, Miniature Schnauzers are also fiercely loyal and affectionate with their family. These characteristics make them a well-rounded companion for anyone.
Rat-Hunting Dog Product Recommendation: GPS Dog Collar with No Monthly Fee!
Conclusions For "Best Rat Hunting Dogs"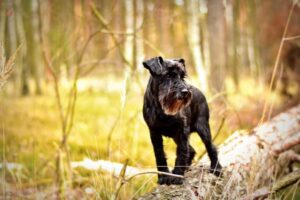 As you can see, many different dog breeds make great rat hunters. Many Terriers and other small breeds, such as Dachshunds and Schnauzers, were previously bred to hunt rodents and other small vermin. The common characteristics between these dogs include their small size, energetic personality, and hardworking attitude. So, whether you live on a farm and want to control the rat population or you live in a house in which rats sometimes frequent, any of the dogs above would be a great addition to your life.
For more lists of dog breeds, check out:
You can learn more about rat-hunting dogs by watching "Top 10 Dog Breeds For Catching Rats" from TOP 10 Animal down below: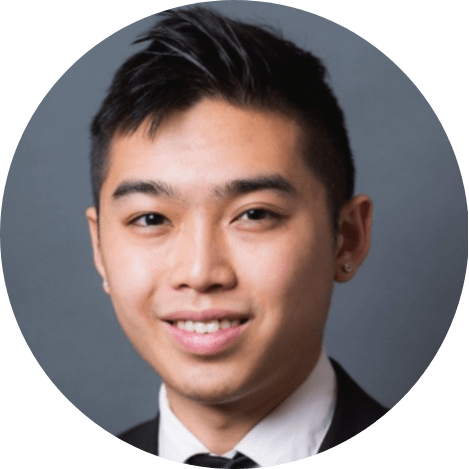 Andy is a full-time animal rescuer and owner of a toy doodle. When he's not saving dogs, Andy is one of our core writers and editors. He has been writing about dogs for over a decade. Andy joined our team because he believes that words are powerful tools that can change a dog's life for the better.
Why Trust We Love Doodles?
At We Love Doodles, we're a team of writers, veterinarians, and puppy trainers that love dogs. Our team of qualified experts researches and provides reliable information on a wide range of dog topics. Our reviews are based on customer feedback, hands-on testing, and in-depth analysis. We are fully transparent and honest to our community of dog owners and future owners.