Whether you hate shedding or someone in your household has allergies, finding a short-haired hypoallergenic dog might be suitable for your living environment. Before talking about some of the best short-haired dog breeds that are hypoallergenic, we'll go over a little to give you an idea of what hypoallergenic truly means. Hypoallergenic dogs are one reason why there are many new dog owners, which is becoming an internet sensation.
Hypoallergenic dogs are specialized breeds that are considered non-shedding. Non-shedding doesn't mean absolute; it only means less shedding compared to normal dogs. Since these dogs shed minimally, the dander that sticks to their fur doesn't get released as much into the environment. Hypoallergenic dogs are suitable for people dealing with allergies.
It's a known fact that dander can cause severe allergic reactions in both adults and children. Most dog owners love their pets, but the trail of fur they leave behind can sometimes be a nightmare to clear. Having less hair to clean is one of the most significant benefits of owning a hypoallergenic dog. Our team at WeLoveDoodles compiled a list of the best short-haired hypoallergenic dogs.
Other dog breeds we think you might like: Top Low Energy Hypoallergenic Dogs That Don't Shed and Small Non-Shedding Dog Breeds.
1. American Hairless Terrier
First on the list of short-haired hypoallergenic dogs is the American Hairless Terrier. The American Hairless Terriers were initially bred to be rat hunters or hunting dogs. Belonging to the Terrier family group, the American Hairless Terrier is closely related to the Rat Terriers, which incidentally are not hypoallergenic. Even though they are born with fur, they lose most of their fur between the first 6 to 8 weeks of their birth. Native to North America, these hairless animals were born and bred in the American state of Louisiana.
The American Kennel Club recognized the American Hairless Terrier in 2016. Feisty and vivacious, these adorable brutes make extremely loving pets. Due to their close association to Rat Terriers, they have an extremely high tendency to look for potential prey. While they enjoy playing, they love lounging and lazing away their time. Loyalty and companionship come naturally to them. This is the perfect breed for those looking to add another pet to their existing brood since they enjoy the company of other dogs.
They are usually available in various colors and spots while weighing anywhere between 10 to 16 pounds. Their prominent bony structure is easily visible due to the lack of furry coat, adding to their appeal. The best part about the American Hairless Terrier is that they do not need to be thoroughly groomed. Just a regular bath, and they are good to go. Their meal portions keep varying, but a portion of 175-200 calories twice a day is what's expected to keep them going. These warmhearted dogs are excellent pets for families that love playing and relaxing.

Dog Product Recommendations: Best Dehydrated Dog Food
2. Italian Greyhound
These intelligent, magnificent creatures, known fondly as IGs, are straightforward to train, look after, and love as companions. Small and slender, the Italian Greyhound is a marvelous breed whose earliest mention can be found in ancient texts from the Mediterranean region that goes back to 2,000 years ago. However, it was christened as the Italian Greyhound only in the 16th Century due to its growing fame. Smallest of the greyhounds, these animals were crossbred through selective breeding to make them shorter and smaller.
The most iconic thing about these attention-seeking animals is that they have long front legs and short and firm back legs. This helps them move quickly. The Italian Greyhound does not require as much exercise as other dogs. Fascinatingly, these little hunters use sight and speed for hunting down their prey instead of scent. They're extremely friendly, though shy with strangers. This makes the breed excellent watchdogs as they alert their owners of the slightest unfamiliar sound or person instantly. This breed requires very little grooming as they shed very little hair.
3. Basenji

This short-haired, agile, and elegant breed originated in Africa in the present-day Congo region. There are numerous references to this breed in the ancient Egyptian scriptures. In fact, in the local Lingala language, the breed was referred to as "mbwá na basɛ́nzi,"  which translates to 'dog of villagers.' After it was brought to Europe and the United States, it was further developed and bred to its present form.
These handsome creatures have a muscular build, are highly intelligent, and highly affectionate. Found in various colors, they have an average height of 16 to 17 inches and weigh between 22 to 24 pounds. Their life span is about 10 and 12 years. This breed has a distinct bark that is easy to differentiate from other dogs. The best thing about these dogs is that they love staying clean. They shed very little hair and do not need to be groomed regularly. They need bathing once or twice a month. These brilliant animals are a little challenging to train, but their adorable and affectionate demeanor makes them easy to love. 

Dog Product Recommendations: Best Air-Dried Dog Food Reviews
4. Chinese Crested Dog

It wouldn't be wrong to say that this breed has a unique appearance thanks to a long mane of hair covering their face coupled with a hairless, tiny frame and human-like skin. Unlike their name, they didn't come from China. Instead, they are believed to have originated from the hairless dogs in Africa.
Believed to have mystical powers, they were favored by the Chinese, particularly the monarchs. These highly suspicious animals love their owners and are quite affectionate once you get to know them. They are knowledgeable and easy to train. These are warm animals that are unable to bear extreme cold winters and thrive better in warmer climates. Since they shed less hair, they're easy to maintain and look after. 

Dog Product Recommendations: Best Training Collar For Small Dogs
5. Brussels Griffon
These rare, affectionate, and short-haired animals are high on energy and great to live with. A crossbreed between the German Affenpinschers and the Belgian street dog has an unusual monkey-like appearance with a short black nose. The short-haired version is hypoallergenic and makes an excellent pet for people with allergies. These shorted haired pets have a great presence with their positive outlook and playful nature. This is a breed that requires regular exercise and constant attention. Easy to clean up after, these dogs are incredibly lovable animals.
6. Border Terrier

Last on the list of short-haired hypoallergenic dogs is the Border Terrier. Part of the Terrier group, which is known for their hunting skills, Border Terriers are an excellent breed known for their easy adaptability. They originate from the England-Scottish border and are known for their feisty nature. This breed has a coarse, dense coat and a medium undercoat, which needs to be stripped and not clipped. Though they are sociable, they need to be trained regularly right from an early age. They need to be exercised daily and are prone to many medical conditions, including skin allergies, dislocating kneecaps, and epilepsy. They also need to be secured since they are prone to running away.
Dog Product Recommendations: Best Wet Food For Small Breeds
Conclusion For The "Best Short Haired Hypoallergenic Dogs"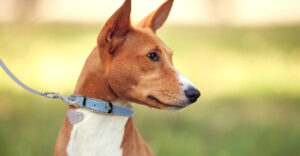 These are some of the best short-haired hypoallergenic dogs in the world. Even though most of them require occasional grooming, they are far easier to maintain than regular dogs. As every dog has different characteristics, doing thorough research depending on your requirements is an absolute must if you want a compatible companion with your living environment.
For more dog recommendations, check out:
For more recommendations, watch "Hypoallergenic Dog Breeds For Allergic Families" down below: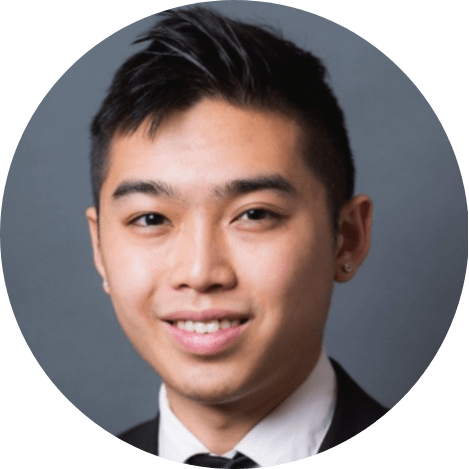 Andy is a full-time animal rescuer and owner of a toy doodle. When he's not saving dogs, Andy is one of our core writers and editors. He has been writing about dogs for over a decade. Andy joined our team because he believes that words are powerful tools that can change a dog's life for the better.
Why Trust We Love Doodles?
At We Love Doodles, we're a team of writers, veterinarians, and puppy trainers that love dogs. Our team of qualified experts researches and provides reliable information on a wide range of dog topics. Our reviews are based on customer feedback, hands-on testing, and in-depth analysis. We are fully transparent and honest to our community of dog owners and future owners.