If you're looking for a Dachshund puppy, we've done tons of research to help you select a breeder. The most important variables are a breeder than health checks, genetic tests, and socialized their puppies from an early age. Each of our recommended breeders did not pay to be listed on our list of "Best Dachshund Breeders in the United States." Our team has independently researched them. However, breeding practices constantly change, so we always recommend that you reach out to a particular Dachshund breed and do your own research. It's important to investigate any breeder before buying a dog or puppy for them.
Some things to know are that the breeder should be willing to have you come to visit the puppies. This isn't always possible if the Dachshund puppies are very young and haven't had any shots yet, so be patient. The breeder should also be very knowledgeable about the breed, should follow the parent's club code of ethics. We did lots of research according to the Dachshund Club of America standards.
Reputable Dachshund breeds will provide complete and accurate health records of the puppies and will interview you to make sure that you will be a responsible dog owner. Other things to ask might be what social environments the puppies are exposed to, what training has been started, and their grooming routines. As a potential new puppy parent, you want to know everything you can about the type of dog you are getting. Without further ado, here's our list of the best Dachshund breeders in the U.S.
Other articles you might like: Best Australian Shepherd Breeders and Best Labradoodle Breeders.
PuppySpot is a network of some of the most reputable Dachshund breeders across the United States. When you purchase through their company you know that you are buying from a reputable and reliable breeder. They only allow vetted and qualified dog breeders that pass their 200 point inspection that is backed by the American Kennel Club and USDA. They also have more than 10,000 verified reviews that are 5-stars and an A+ rating at the BBB. To date, they have helped over 225,000 families find the perfect puppy!
Additionally, they only list puppies on their website once they are born so you know exactly how your future Dachshund puppy is going to look. You can filter by gender, price, age, color, and even watch videos for your future puppy. It doesn't matter where you are located in the U.S. because PuppySpot has its own transportation system and will get you your new Dachshund puppy safely to your doorstep. They offer a "No Puppy Mill Promise" as well as a 10-year health warranty. We highly recommend trying them if you don't want to have to screen dozens of dog breeders.
They have also offered our blog readers a $100 off coupon when you use code "WLD100". This is an exclusive coupon that can't be found anywhere else.
Dachshund Breeder Details
2. Dachshunds of Castleshield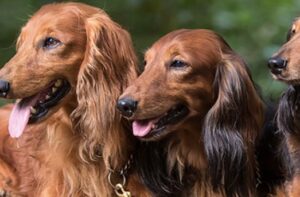 Emerson Forth has been a dog breeder since 1980, initially in Germany as part of his family legacy, and began his breeding program in the U.S. in 2005. Dachshunds of Castleshield breeds for optimal health, temperament, and betterment of the breed. The breeder raises their Dachshunds to be family pets first. However, many of their dogs have been certified as medical service dogs and therapy dogs.
Dachshunds of Castleshield is part of the American Kennel Club (AKC) bred with H.E.A.R.T. program, has a Good Breeder badge, an Excellent Level of Testing recognition from Good Dog, licensed with the AKC, is part of the AKC Canine College, an AKC Canine Good Citizen Evaluator, a Royal Crown Canine Breeder, and has completed the Whelping and Medical Intervention Course. With this many accolades, you know this is a reputable Dachshund breeder. This kennel breeds only Dachshunds puppies, both standard and miniature sizes, with long-haired, wire-haired, and short-haired that you can select from.
Your Dachshund puppy for sale will come with a starter kit, a bone, their AKC registration, a health certificate and will be dewormed, vaccinated, and microchipped. Dachshunds of Castleshield will keep the puppy until ten weeks of age. They are raised in the home and will be used to other animals, everyday household noises, and socialization. The breeder does offer a 10-year health guarantee for his dogs and a pledge of lifetime breeder support. On another note, the Castleshield kennel is very particular about the diet their dogs and puppies receive, so he will likely encourage you to continue on the same diet and vitamins. Dachshunds of Castleshield has a second location in Ocala, Florida. You can also follow them on Facebook, YouTube, Twitter, and Instagram.
Dachshund Breeder Details
3. Blueprint K9
Established in 2001, Blueprint K9 (originally Stoney Creek Farm) Kennels is home to show and breeding dogs, but placing family pets is their number one priority. Blueprint K9 raises German Shepherds, Bullmastiffs, and Dachshunds in both miniature and standard sizes. The Dachshund breeder also utilizes many socialization and enrichment programs, including ENS, sound and scent desensitization, crate and potty training, as well as confirmation training. Their Dachshund puppies will be used to be groomed, clicker trained, and scent training – among many other environmental enrichment programs.
The owner, Amanda Barron, specializes in therapy and performance dogs. However, most of her dogs will be sold as companion pets. Any Dachshund puppy for sale adopted through Blueprint K9 will come home with their AKC limited registration, blankets with scents from the Mom and the littermates, a toy, a puppy starter kit, vaccination records, a collar, and the Volhardt Personality Test.
Blueprint K9 is part of the National Miniature Dachshund Club of America, the AKC Bred with H.E.A.R.T program, and the breeder is an AKC Canine Good Citizen Evaluator. Good Dog awarded Blueprint K9 a level of health testing as excellent. Blueprint K9 is big on an all-natural, pesticide-free diet, environment, and even shots. They follow the protocols of organic living, natural rearing, and self-sustained living so that all dogs will be raised in this environment. For more information about Amanda and her dogs, including to find out about dog therapy training, follow her on Facebook or click on the link below.
Dachshund Breeder Details
4. Grand River Dachshunds
Dana and Denise are primarily into show dogs and will only breed 1 litter every 1-4 years. They do have puppies for sale as well as older dogs you can adopt. These Dachshund breeders have been into showing dogs since 2008 and breed healthy puppies that grow into well-rounded dogs. Their focus is on dogs that are made for show and hunting.
Grand River Dachshunds breeds and sells miniature and standard Dachshunds that have both smooth and wired hair. Both breeders are certified judges in various areas and are members and officers of several breeder kennel clubs. Other certifications and awards for Grand River Dachshunds include Testing level of excellence from Good Dog, Good Breeder member with Good Dog, and member of the AKC.
They may keep their puppies up to 16 weeks before they are allowed to go home, depending on the puppy's individual needs. Your puppy will come with a 1-year health guarantee, AKC registration, certificate of health, EmbarkVet DNA test, a puppy starter kit that includes food, toys, a leash and collar, a bone, a crate, a blanket, and will be microchipped. You will also get information on pet insurance and their Puppy Wellness Exam results.
Dana and Denise utilize many enrichment programs, including ENS (Early Neurological Stimulation), the Puppy Culture program, a myriad of socialization and desensitization protocols. The Dachshund puppies will have received some basic training in recall, scents, leash walking, potty and crate training, plus a lot more. All Grand River Dachshunds are dewormed and vaccinated according to Dr. Dodds's protocols. Grand River also has a location in California.
Dachshund Breeder Details
5. Von Wolff Kennels
Von Wolff Kennels is very much a place that centers on show dogs. As such, their dogs are bred for temperament, health, conformation, and following the breed's standard. They do put puppies up for adoption that will not be show dogs and adult dogs for sale at times. Since Joanne is a breeder of show dogs, she is an AKC Breeder of Merit for both longhair and smooth miniatures Dachshund puppies. Her testing is comprehensive for both genetics and health. The breeder is part of Dachshunds groups and societies and animal support groups National Animal Interest Alliance and the Calvary Group.
The Dachshund puppies raised at Von Wolff Kennels are brought up in a home environment, have outside kennels, and a backyard they spend time in. The dog or puppy you take home will come with a starter pack that includes a blanket, a photo album, shampoo, sample bag of food, and a veterinarian check showing all of the up-to-date shots and deworming. Von Wolff Kennels also provides AKC limited registration, enrollment in AKC's Reunite Program, 30 days of free pet insurance, an owner's guidebook, and a 1-year health guarantee. The breeder offers a lifetime of support for her dogs and will take a dog or puppy back if need be. They are very clear that the dog must not be abandoned, taken to a shelter, or go to a puppy reseller.
Dachshund Breeder Details
6. Dry Creek Dachshunds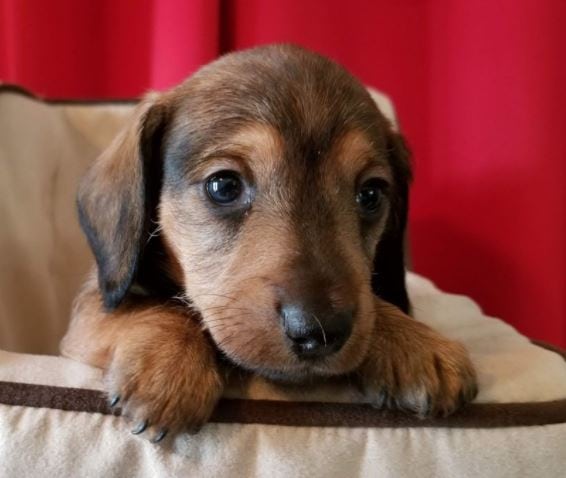 Since becoming involved with breeding and showing Dachshunds in 2013, Cheryl Moran has focused on wirehaired miniature Dachshunds and breeds for the preservation of the breed. She wants to find homes forever for her Dachshunds.
Dry Creek Dachshunds is part of the Good Dog Good Breeder Program, is an AKC Breeder of Merit, and is part of the Bred with H.E.A.R.T Program, as well as the American Kennel Club Canine College. The breeder is a Royal Canin Crown Breeder and is registered with several clubs for that breed.
All their Dachshund puppies raised at Dry Creek Dachshunds will stay at the kennel for up to 12 weeks, as Cheryl wants them to develop socially and physically before they go home. Also, the breeder has a long series of socialization and enrichment programs, including leash, walking and crate training, ENS, multiple social and desensitization protocols. Puppies will also be introduced to scent training, manners, and climbing. Additionally, Dry Creek Dachshund puppies come with a 5-year health guarantee. They will be vaccinated, dewormed, and microchipped. The puppies will be AKC registered, will be sent home with a food starter bag, a blanket, and a pledge of life support.
Dachshund Breeder Details
7. Doxiefun
Doxiefun is a small kennel run by Janine and her husband since 2002, and her dogs are AKC registered. The Dachshund pups are raised in the house and only crated at night or night or when they travel. Their puppies don't come with a health guarantee per se but are guaranteed against certain genetic diseases. If you can't keep a dog from Doxiefun, she will help you find a new home and does promise a lifetime of support for all your questions.
Their website also recommends certain programs, vitamins, travel, and potty training protocols. Their Dachshund puppies will come home with a puppy pack that includes shot and medical records, their AKC registration, food, toys, measuring cup, and sprays to help with chewing. The Dachshund breeder also has an ebook for purchase which is great for first-time dog owners. They will also want to spend a couple of hours with you going overtraining, and the questions Doxiefun expects you to answer are precise. Doxiefun kennels offer a stud service plus, at the bottom of the site Janine has several helpful links, including breeders code of ethics, K-9 learning center, lists of vets, dog sitters, groomers, trainers, and a dog evaluation checklist.
Dachshund Breeder Details
8. Ali'i AK Kennels
Victoria is a breeder of both Dachshunds and Akitas that are primarily show dogs. Her breeding program focuses on temperament, conformation, and the overall health of the breed. She breeds primarily for herself and, therefore, only has one litter or less per year.
Ali'i AK Kennels is a bronze lever Breeder of Merit with the AKC and an AKC member and a membership in several local and specialized clubs. Her dogs compete in performance, agility, obedience, and conformation events. You can find many links to groups such as the Canine Health Foundation, rescue groups, and the Canine Health Information Center and links to various clubs for the breed on the site.
If you wish to adopt a Dachshund puppy from Ali'i AK Kennels, you will be asked to provide references, photos of your yard and fencing, and a commitment to lifetime care. The Dachshund breeder does offer a health guarantee. Dachshunds bred here are all standard longhair Dachshunds.
Dachshund Breeder Details
9. Amy's Mini Doxies
Amy is a small in-home breeder that is part of the Bred with H.E.A.R.T AKC program and has a Good Breeder seal from Gooddog.com. Her site has detailed information about the Dachshund breed and a detailed contract that specifies thorough care of the Dachshunds and a spay/neuter portion. The seller will provide limited AKC registration.
The Dachshund puppy will come with appropriate shots, a one-year health guarantee, a blanket and toy with scents from their mom and littermates, a food starter bag, and a puppy pack. Amy's Mini Doxies are raised under enrichment protocols that include multi socialization interactions, pee pad introduction, no bit and no chew training, music immersion, and noise desensitization.
Dachshund Breeder Details
10. Paradise Dachshunds
Helen breeds for show dogs and will keep puppies at her place until they are 9 to 10 weeks old. The goal of Paradise Dachshunds is to produce healthy, structurally sound dogs with great temperament. Every Dachshund puppy is sold with a spay/neuter contract, and she will not sell breeding dogs, nor will she ship any dog, so you'll have to pick them up at the airport or drive.
Paradise Dachshunds have earned a Breeder of Merit badge from the AKC. They are members of the AKC specialty breed and the AKC national breed programs and competitors in conformation and performance AKC events. Helen has been a breeder since 2009 and sometimes has companion dogs.
There are links to help you prepare for having a Dachshund as part of your family on the site. Their Dachshund puppies will be delivered for free up to 150 miles away. They will have their shots and be dewormed. You will be required to fill out a questionnaire form, after which the breeder will call you to go over your application and ask any follow-up questions. Paradise Dachshunds are raised in the home, not kennels, but they do get playtime outside and hands-on socialization.
Dachshund Breeder Details
11. Aster Creek Kennel
Aster Creek Kennels has recognition and certifications that include a Good Dog Good Breeder merit, AKC Breeder of H.E.A.R.T, AKC Canine College, and is recognized for completing the Whelping and Medical Intervention Course.
According to the Puppy Culture protocol, Shelby raises her dogs, which includes a long list of socialization and desensitization practices, a myriad of stimulation exercises-including touch, grooming, and noise. The program also includes ENS (early neurological stimulation), clicker and leash walking training, basic obedience training, and potty and crate training.
Dogs and puppies adopted from Aster Creek Kennels will be sent home with a blanket, registration paperwork, shot records, a leash and collar, a food starter bag, and a health check. The breeder does give a 1-year health guarantee. Older puppies and dogs are sometimes up for adoption as well.
Dachshund Breeder Details
12. Rabows Dachshunds
Second on our list of Dachshund breeders, is Rabows Dachshunds based out of Humble, Texas. One thing to note about Rabow Dachshunds is that all of their puppies are enrolled in the AKC Reunite Program, and they will keep the puppies until they have had two sets of shots. Additionally, both parents are screened as recommended by the Parent Club for the breed for all health and genetic issues. If you decide that you can no longer care for the Dachshund puppy, they will take back the dog under all circumstances. Moreover, all their Dachshund puppies for sale come with a health guarantee.
Rabow Dachshunds is registered with the AKC, the Dachshund Club of America, and the Canine Health Information Center. They are also an AKC Breeder of Merit and part of the Bred with H.E.A.R.T program. Rabow Dachshunds do raise show dogs as well as companion dogs. On their site, there is a link about choosing a show puppy. There are also links about selecting a breeder and shopping recommendations.
Dachshund Breeder Details
More Information About Dachshund Puppies
Did you know that Dachshunds were originally bred as hunting dogs? They are scent hounds, believe it or not. Dachshunds (or Doxies) originated in Germany and were bred as badger hunting dogs; the name dachshund means "badger dog." Their long floppy ears help keep dirt and debris out when burrowing. Their short legs, loose skin, and big chests are ideal for digging and fighting. Further breeding has resulted in 2 sizes of the Dachshund; the standard size, which is still used for fighting badgers and wild boar, and the miniature, is used to catch hares and foxes. In Germany, there is a middle size breed of this popular dog.
Dachshunds tend to live a long time, up to 16 years, with the average being around 12. These dogs rate very high in the categories of playfulness, affectionate tendencies, and the tendency to bark. However, they rate low on kid-friendliness as well as pet-friendliness. Dachshunds are very much loving and loyal companions who love to sit in your lap for hours and are always up for playtime. Equally, they are highly alert, protective, and make excellent guard dogs. These lovable puppies are curious, very stubborn, challenging to potty train, need plenty of exercises, and are relatively intelligent. Due to their breeding, Dachshunds are also highly prey-driven and love to dig.
Conclusion For The "Best Dachshund Breeders in the US"
Many people love Dachshunds and for good reasons. A Dachshund is a loyal companion who is goofy, fun, and loving. They are full of energy and personality. Additionally, Dachshunds come in various colors, sizes, and patterns, and their floppy ears and big eyes make them very adorable. However, it's important to remember that these dogs can be stubborn, independent, and prone to back injury. Despite their small stature, these dogs are big on adventure and will likely go anywhere and do anything with you!
Dachshunds can live for many years, but it's important to make sure that you buy from a reputable Dachshund breeder. If you support a puppy mill or backyard breeder, chances are that your Dachshund may develop health or genetic issues later down the line. We hope that our list of the best Dachshund breeders in the United States helped you choose a breeder.
Other articles you might like: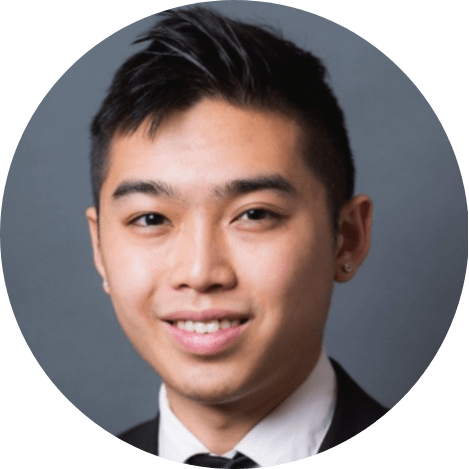 Andy is a full-time animal rescuer and owner of a toy doodle. When he's not saving dogs, Andy is one of our core writers and editors. He has been writing about dogs for over a decade. Andy joined our team because he believes that words are powerful tools that can change a dog's life for the better.
Why Trust We Love Doodles?
At We Love Doodles, we're a team of writers, veterinarians, and puppy trainers that love dogs. Our team of qualified experts researches and provides reliable information on a wide range of dog topics. Our reviews are based on customer feedback, hands-on testing, and in-depth analysis. We are fully transparent and honest to our community of dog owners and future owners.