Looking for Dachshund breeders in Alberta? If so, consider the list we've gathered here. A good breeder not only takes pride in their puppies but will also ensure that you are aware of any genetic problems that your Dachshund puppy might have.
They are also incredibly familiar with the breed and will be able to provide you with some good advice or answer any queries that you might have.
When it comes to which dog breed to go for, you can't go wrong with a Dachshund. Not only do they make great family pets, but they've also got a curious nature to them.
In addition, Dachshunds absolutely love human interaction and typically get on well with other pets – especially if they are introduced to them at a young age.
If you're staying in Alberta, Canada, and are looking for a Dachshund breeder, we're here to help. Here, we've put together a list of some of the best breeders for you to select from. These breeders range in the type of Dachshunds that they breed but are all reputable and high-quality breeders that you can't go wrong with.
Before scrolling down this list of Dachshund breeders in Alberta, check out these related articles: Best Cavapoo Breeders in Alberta and Best Dog Rescues in Alberta.
1. For The Love Of Dachshunds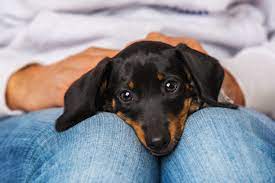 When it comes to a Dachshund breeder, you can't go wrong with this particular breeder. They're located in Alberta Beach, they're a great start to your search for Dachshund breeders in Alberta.
Their website is primarily made up of updates for new and available puppies. Each listing states the weight of the Dachshund as well as its current price.
The breeder themselves have been operating for over 20 years and they are committed to bringing out the best of the breed. Their puppies come with everything from first shots to a puppy pack and lifetime breeder support.
If you're interested in one of their puppies, contact them and answer questions about your lifestyle and preparation for a Dachshund puppy.
For The Love Of Dachshunds Details:
2. Classic Dachshunds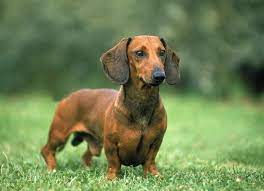 While Classic Dachshunds might be a small breeder, they're known for producing high-quality miniature long-haired Dachshunds.
They pride themselves on having a happy and healthy bloodline and their dog's pedigrees also have some of the finest and most well-known lines. Shipping can be arranged and there's also a health guarantee and consultation after purchase.
They've got all of the puppies available listed on their website. To be placed on the waitlist, you would need to pay a non-refundable deposit of $300. Each puppy also comes with a vet checkup and certificate, first shots, and deworming.
If you'd like, you can also see featured dogs on their website along with pictures. They have an "About" section with extensive information on the different colours of Dachshunds and how their colours develop over time.
Classic Dachshunds Details:
3. Range Road Dachshunds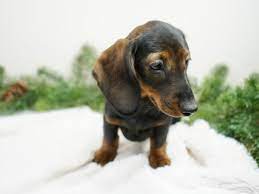 With a long history of raising Dachshunds in the family, Range Road Dachshunds started back in the 1970s. All of their puppies that are currently available are listed on their website, along with testimonials from individuals that have previously purchased a puppy from them.
If you're looking for more information pertaining to prices, contact Range Road Dachshunds for more information. Currently, on their website, they mainly provide generic information which focuses more on who they are and their background.
Range Road Dachshunds is a great place to purchase Dachshund puppies in Alberta. If you're interested in purchasing a puppy from Range Road Dachshunds, fill out a short questionnaire on their website so that they're able to get to know you better. This questionnaire consists of questions, such as what your work schedule is like and whether or not you've had any previous experience with puppies or dogs.
Range Road Dachshunds Details:
4. Longonloving Reg'd: Miniature Smooth Dachshunds
A small home-based hobby kennel, this particular breeder has mini Dachshund puppies for sale in Calgary. They've been around since 1987 and have been breeding miniature smooth Dachshunds.
Visit the Longonloving Reg'd Dachshunds website to see available puppies listed. All of their puppies are also microchipped, vet-checked, vaccinated, and more.
They've also got available adults listed on their website and they pride themselves on striving to produce miniature Dachshunds that adhere as closely as possible to the Canadian Kennel Club's written breed standard.
If there's further information that you require pertaining to the Dachshunds that they've got, you can contact them. To purchase a puppy, have your name added to their waiting list for the upcoming litters.
Longonloving Miniature Smooth Dachshunds Details:
5. Stardax Dachshunds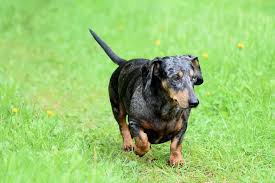 A small home-based kennel, Stardax Dachshunds is located just north of Calgary, Alberta, and focuses on breeding miniature long-haired Dachshunds. They've got all of their planned litters listed on their website, and you're also able to take a look at what litters they had in previous years.
If you'd like to learn more about the dogs that Stardax has, they've also got all of their available dogs listed on their website. While they don't have prices listed on their website, you're encouraged to contact Stardax Dachshunds for more information.
In their 'Planned Litters' section, they also mention when their next litter is expected so this is a page that you can follow for updates.
Stardax Dachshunds Details:
6. Alberta Tails
If you've always wanted a Dachshund, look no further than Alberta Tails. They've been a breeder of Dachshunds since 2017 and all miniature Dachshund puppies are raised inside their home with lots of love and care. The dogs are bred to have great temperaments and they're also sold with a genetic guarantee.
They've got all updates on new litters on their website and they've also got a waitlist. You'll need to fill in an application and once approved you'll need to pay a $300 deposit to keep a puppy on hold for you.
If you have any questions or require any breeder support, you're more than welcome to send Alberta Tails an email. All of their puppies come with a puppy pack from puppy pads to poop bags and more. In addition, you'll also be covered by Trupanion insurance for the first 30 days. They're an excellent place to start your search for Dachshund breeders in Alberta.
Alberta Tails Details:
7. Rosehill Dachshunds
While Rosehill Dachshunds don't have puppies for sale regularly, they do occasionally have them available. This particular breeder raises registered miniature long hair Dachshunds with all puppies kitchen raised and exposed to a multitude of animals.
To ensure quality, this particular breeder only has a couple of litters per year. All puppies receive their first set of shots at six weeks and their second shot at nine weeks. When you get a puppy from Rosehill Dachshunds, you'll also get a puppy pack along with thirty days of vet insurance.
They have some images of their dogs and puppies on their website. Contact Rosehill Dachshunds for more information on cost as well as to get on the waiting list.
Rosehill Dachshunds Details:
FAQs
How long does a Dachshund live?
Dachshunds live a long life at 12-14 years. Healthy Dachshunds can even live for up to 16 years and a few have made it to 20. It's important to keep Dachshunds healthy through a high-quality diet and appropriate exercise because of their lifespan. Because of their proportions, they tend to have back issues that can be best avoided through a healthy lifestyle.
Why do Dachshunds like to be under blankets?
Dachshunds like to be under blankets because of their history as flush animals. They were bred to dig into burrows to drag out Badgers and similar animals. A Dachshund's love for blankets mimics this tunneling instinct. They may also just enjoy the extra warmth beneath a blanket.
Are Dachshunds good family dogs?
Dachshunds can be good family dogs, and are good with children with the proper socialization and training. Children will need to respect Dachshunds, and they may be best for older children that know not to be too rough with the dogs.
Conclusion For "Best Dachshund Breeders in Alberta"
As seen from the above list, there are quite a number of Dachshund breeders in Alberta for you to choose from. What's great about the majority of these breeders is the fact that you're able to see which puppies are available along with their upcoming litters on their website.
Most of these Dachshund breeders also have a thorough 'About' section which allows you to learn more about them with ease.
Before proceeding to welcome a puppy to your home, however, it's important that you're ready for the responsibility. There's also a lot of responsibility that comes with raising a puppy – especially while it's still young.
You'll need to take the time to train your puppy and provide it with lots of love and care. If you're not sure if you're ready to proceed, you can always reach out to dog breeders for more information about how much commitment is required.
When it comes to applying for a Dachshund, it's relatively straightforward. Most of the Dachshund breeders have listed the process clearly on their website. If not, you can always email them for more information.
Most Dachshund breeders also have a waitlist so if you'd like to join the waitlist, all you've got to do is put down a deposit.
If possible, it's always a good idea for you to head to the breeder's location to take a look at your puppy before committing. While you're there, you'll be able to get a better idea of where your puppy is raised and can ask them any questions that you may have.
There's also nothing quite like being able to meet your puppy and see if you've got that special connection.
For more guides similar to this list of Dachshund breeders in Alberta, check out these guides:
Before you bring home a Dachshund from a breeder in Alberta, you can learn more about the breed by watching "Dachshund Dogs 101: Everything You Need To Know – Is It the Right Dog for You?" down below: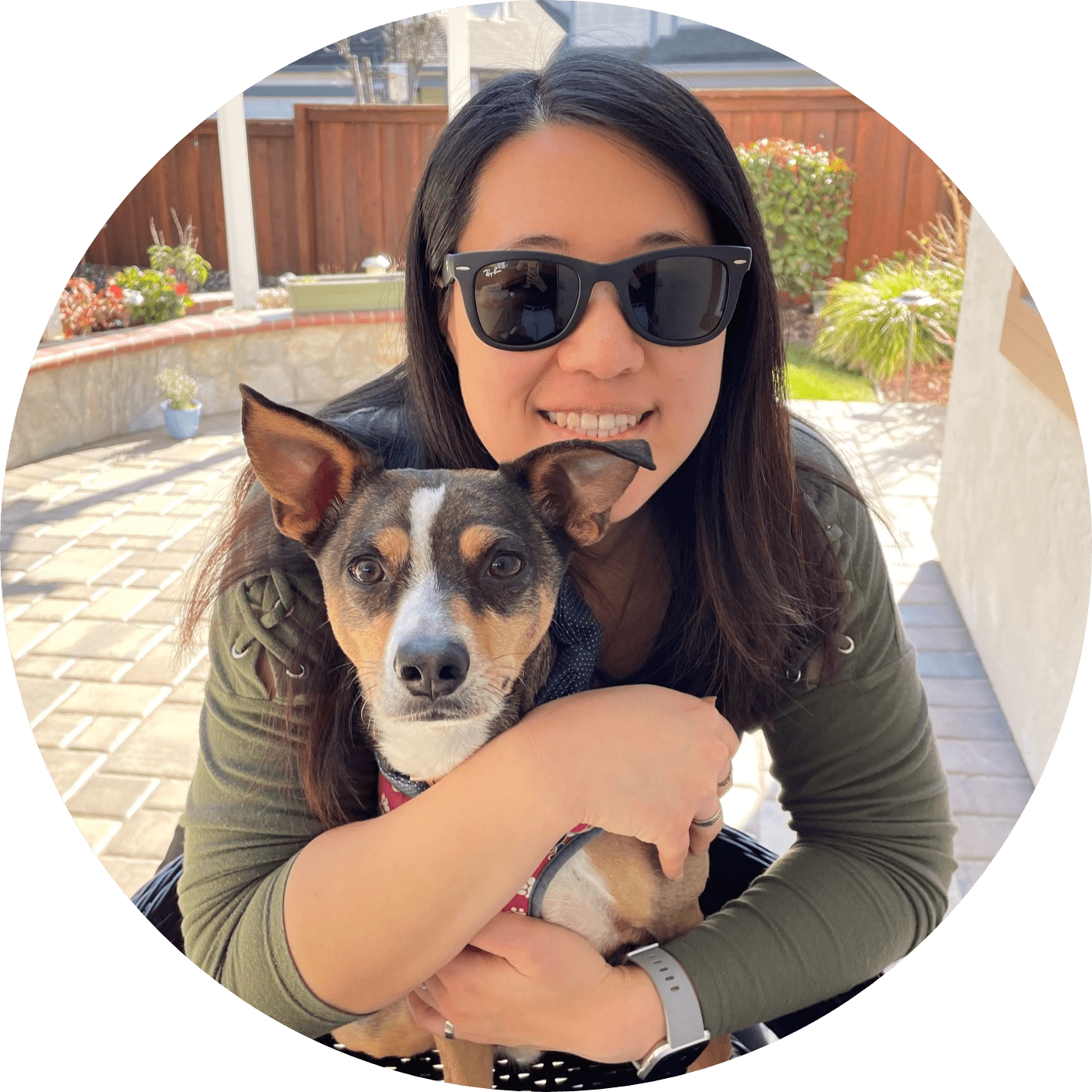 Dr. Sabrina Kong graduated from the Royal Veterinary College in England in 2016 and has been working at a small animal clinic in Northern California since then. She grew up in the Bay Area and got her bachelor's degree from Cal Poly San Luis Obispo. She also became a Certified Canine Rehabilitation Practitioner through a program at the University of Tennessee.
When she isn't in the clinic taking care of her four-legged patients, she enjoys traveling and trying new foods with her friends and her three-legged dog, Apollo. She adopted Apollo from her clinic when he was a puppy with numerous health issues. Dr. Kong truly cares about taking care of animals.