This guide created by our team at We Love Doodles will help you find the best Cavapoo breeders in Alberta, Canada.
Before scrolling down this list of Cavapoo breeders in Alberta, check out these other recommendations from our team at We Love Doodles: Best Maltipoo Breeders in Alberta and Best Labrador Breeders in Alberta.
Cavapoo Puppies For Sale in Alberta, Canada
There is high competition between breeders in this state. Luckily, we have simplified your search by refining it to the Cavapoo breeders in the province.
Cavapoo Product Recommendations: Best Dog Steps For Bed and Best Dog Go Pro Harnesses.
1. O'Ranch Puppies
O'Ranch Puppies has been breeding Doodle dogs for more than ten years. Situated in Quebec, O'Rach claims to ship anywhere in Canada. Apart from the Cavapoo, O'Ranch breeds other King Charles Spaniel Crosses and Doodles like Havanese, Havapoos, Cockalier, Cavanese, etc.
As a responsible pet breeder in Alberta, O'Ranch Puppies strives to give every pet a family environment. They keep their pets, especially the Cavapoo breeds, emotionally and physically healthy. The best part is that they constantly research to create healthier hybrid breeds. To make a reservation, follow these steps:
Visit O'Ranch or email them to register your interest in adopting a puppy.
If you want to make your reservation by email, print your email and post it to our address with a 100$ non-refundable deposit.
Once the breeder receives the deposit, they will ask you to sign the initial contract.
After you've signed the contract, they will keep you abreast of the litter's arrival and health until they are ready to be collected or shipped.
O'Ranch is a trusted breeder in Canada; it provides the following:
All puppies are health checked, dewormed, microchipped, and vaccinated,
Pet parents are healthy dogs that have been tested for hip, eye, and elbow deformities.
The breeder offers a money-back health guarantee of 30-days. Puppies who have congenital health issues may be returned with a full refund within the first 30 days.
O'Ranch Puppies Details
2. Heritage Doodles
Heritage Doodles is owned by a family of six dedicated to breeding Doodle puppies, including Cavapoos, Cockapoos, Bernedoodles, Goldendoodles, and more. Heritage Doodles has risen in popularity as one of the best Cavapoo breeders in Alberta due to their 25 years of breeding experience, excellent quality of service, and dedication to dogs.
Here is what you should know about Heritage Doodles:
They provide an ethical and holistic environment to their dogs. All dogs roam free instead of being cloistered in kennels. What does that mean?
They pay special attention to the diet of pet parents and puppies. They offer dogs food supplements and a raw food diet to ensure their dietary needs are met.
They test their dogs for over 150 diseases via genetic testing.
All pet parents are hip tested by OFA or Pennhip, their eyes are tried every year by CERF, and their cardiac health is also tested regularly.
Does this information appeal to you? If you are interested in purchasing from Heritage Doodles, fill out the online form available on their website to register your interest. Tell the breeder about yourself and why you want to adopt a Cavapoo. If they like your application, they will contact you for further details.
Heritage Doodles Details
3. Country Home Kennels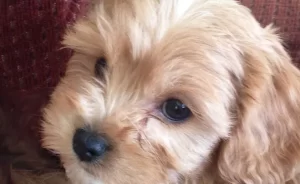 Country Home Kennels are also experienced breeders with specialized experience in Cavapoo breeding. The best part is that they only breed Cavapoos, which means they excel at breeding this specific breed. No doubt, their exclusive focus on Cavapoos is why they stand out among other Cavapoo breeders in Alberta.
If you are interested in purchasing a Cavapoo puppy from this pet breeder in Alberta, note the following:
All puppies come with registration and vaccination documents
All puppies are microchipped
Puppies are dewormed three times before they are sent to their new home
They offer eight weeks of free health insurance
A puppy care package is given with the puppy. It contains training tips, dog food, dog routine, grooming tips, etc.
All puppies are crate trained
Country Home Kennels Details
4. Canadian Cavapoo & CKCS Pups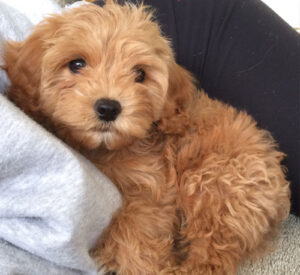 The Canadian Cavapoo & CKC Pups is a hobby breeder that treats their dogs like family members, which helps them take extraordinary care of each pet. They believe that a well-loved and healthy dam makes for a healthy litter, which is why their Dam has the run of the house.
If you get a puppy from the Canadian Cavapoo & CKCS Pups, you can expect the following:
Health guarantee for each puppy
All puppies are up-to-date on their vaccination
The breeder provides mental stimulation and exercise to all puppies
Pet parents and puppies are DNA tested for possible health issues
All puppies are microchipped and desexed
Their extensive research for the Cavapoo breed has made them the top-notch Cavapoo Breeders. The best part is that whenever you buy a puppy from Canadian Cavapoo, they will stick with you for as long as you want. They will guide you step-by-step to care for your Cavapoo in the best way possible.
Canadian Cavapoo & CKCS Pups Details
Website: Canadian Cavapoo & CKCS Pups
Address: Alberta, Canada
Facebook: @CanadianCav
5. Grandeur Valley Puppies
Last on the list of the best Cavapoo breeders in Alberta is "Grandeur Valley Puppies." Grandeur Valley Puppies is one of the biggest Cavapoo breeders in Alberta. Spread over acres of farmland, this puppy breeder in Alberta provides a variety of dog breeds, including Cavapoos and Cockapoos.
The Farm is operated by an enthusiastic pet lover, Carol. She is proud to breed dogs that you might not find easily. Her Cavapoos are commended for their lustrous coats and gentle temperaments.
Here is some information about the breeder:
All puppies are registered with the AKC
The Cavapoo puppies born at Grandeur Valley Puppies are given age-appropriate vaccinations
They are health tested for hips, eyes, elbows, and heart
They are socialized from an early age so that they can adjust to any environment
Puppies are desexed before being given for adoption
The breeder offers to ship across Canada
Grandeur Valley Puppies Details
How to Choose a Cavapoo Breeder in Alberta
It is necessary to look for a licensed breeder to choose the right breeder in Alberta. Most breeders generally specify their license number on their website, making it simpler to validate. However, if the information is not available online, you can ask the breeder to share their registration or license info.
Among the most significant advantages of working with a reputable breeder is that they can be relied on for the duration of your dog's life. When visiting a breeder for the first time, bring several questions regarding the breed and the puppy — there are no stupid questions. There is no better method to predict how your dog will turn out than to look at its lineage.
It will provide information on your dog's behavior, size, and looks. So make sure that you ask the breeder to tell you about your puppy's parents. Responsible breeders would gladly confirm health checks, such as OFA and CERF certifications. They will also discuss any common health issues in that breed, so you know what to look for in the big scheme of things.
If you experience a positive encounter with a breeder and wish to proceed, don't leave the building without obtaining the necessary paperwork of your puppy's lineage, sometimes known as "papers." The phrases "Alberta Kennel Club" and the AKC emblem should be visible. Be aware of a breeder that refuses to provide you documents, wants to charge you extra for AKC papers, or promises to ship them to you afterward.
Related: When is a Cavapoo Full Grown?
Conclusion For The "Best Cavapoo Breeders in Alberta"
Consider more than just saving a couple of thousand Conditions when purchasing a puppy. A deal that appears too good to be true is generally precisely that. A dog from an unverified breeder will cost you considerably more in the long term and prolong the misery of the innocent animals involved.
Therefore, be vary. Do not buy from an internet advertisement that promises to sell you a puppy in just a few clicks but does not give a personal interaction, a pedigree certificate, or the requisite health certifications.
Ask to see the paperwork, health guarantee, and sale contract. Moreover, go online and read breeder reviews to verify their authenticity. We have provided you with a list of reliable breeders, but double-check all information when visiting them.
For more guides similar to this list of Cavapoo breeders in Alberta, you can check out:
Before you bring home a Cavapoo from a breeder in Ottawa, you can learn more about the breed by watching "Cavapoo Dog Breed Guide" down below: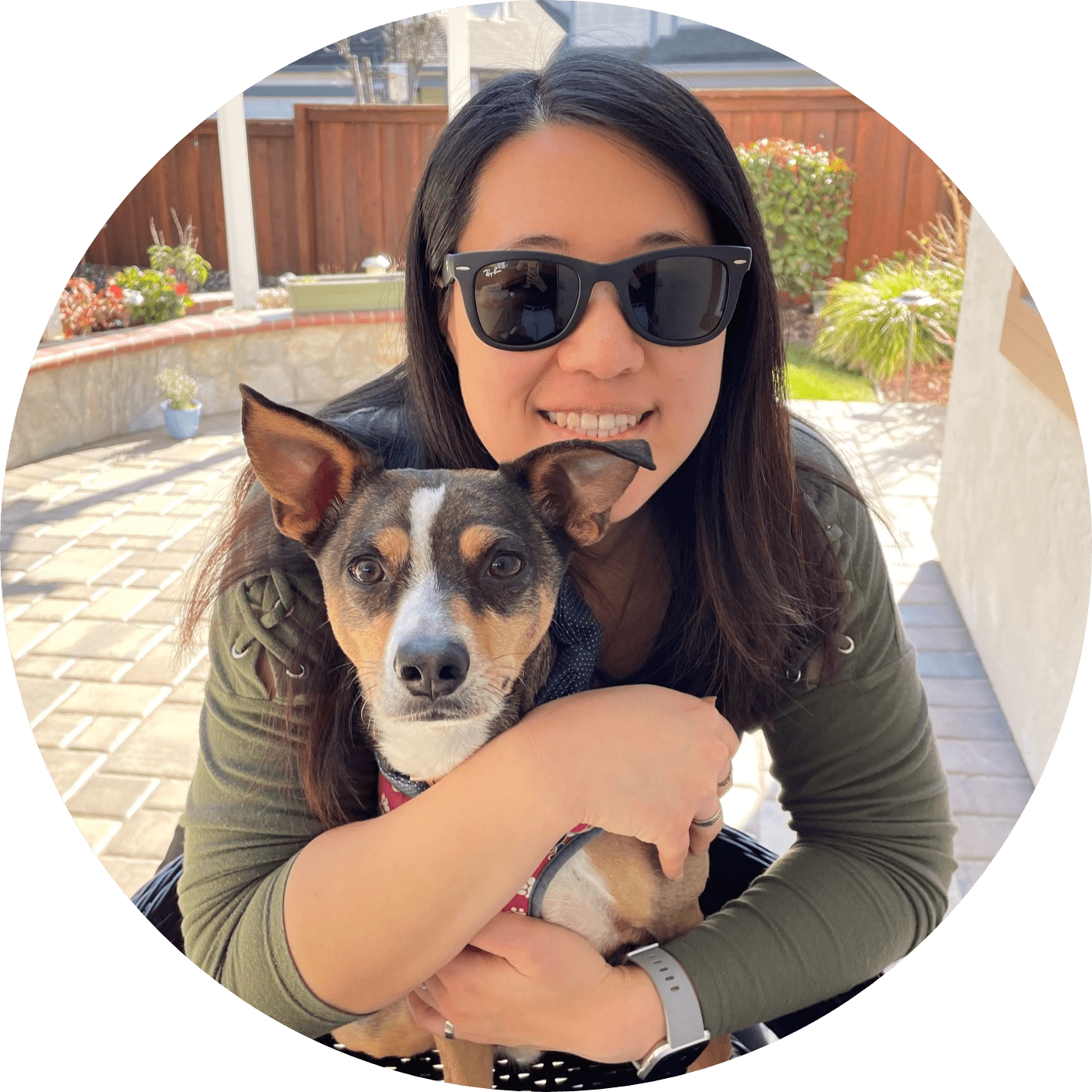 Dr. Sabrina Kong graduated from the Royal Veterinary College in England in 2016 and has been working at a small animal clinic in Northern California since then. She grew up in the Bay Area and got her bachelor's degree from Cal Poly San Luis Obispo. She also became a Certified Canine Rehabilitation Practitioner through a program at the University of Tennessee.
When she isn't in the clinic taking care of her four-legged patients, she enjoys traveling and trying new foods with her friends and her three-legged dog, Apollo. She adopted Apollo from her clinic when he was a puppy with numerous health issues. Dr. Kong truly cares about taking care of animals.