Are you looking for a sociable, loyal, and affectionate dog that is hypoallergenic and nonshedding? Do you want a dog that will be small to medium size when fully grown? If these are traits you are looking for in a dog, a Cavapoo may be the right dog for you. Cavapoos are hybrid dogs that are a mix of Cavalier King Charles Spaniel and Poodle.
If you live in Colorado and have decided that a Cavapoo is for you, you may have noticed that Cavapoo breeders are hard to come by in your state. Below is a list of the best Cavapoo breeders in Colorado and surrounding states. Even though some of these breeders are located in different states, they are still fairly close to Colorado and can help you find your new puppy.
It's important that you buy your puppy from a reputable breeder because there were several puppy mills and backyard breeders that we came across when looking for Cavapoo puppies in Colorado. In general, many of the Cavapoo puppies for sale in Colorado aren't being health tested or genetic tested which can lead to costly medical problems in the future.
Other articles you would like: Cavapoo vs Goldendoodle and Cavapoo Rescues for Adoption.
If you are interested in adopting a Cavapoo in Colorado, you should check out Dreaming of Doodles. This family-owned business is directly located in Colorado, where they house and train all their puppies. They are passionate about breeding healthy and well-tempered Cavapoos. This is one of the only reputable Cavapoo breeders in Colorado that we could find.
You can find the two dogs that Dreaming of Doodles currently use as their dam and sire on their website. Whereas some Cavapoo breeders in Colorado breed a purebred Cavalier King Charles Spaniel with a purebred Poodle, Dreaming of Doodles breeds a Cavapoo with a Cavapoo, resulting in a next-generation Cavapoo (also known as F2 Cavapoo generations). Generally, we like to see multi-generation dogs before their coats, size, and temperament are less varied.
Each puppy at Dreaming of Doodles is well-socialized from birth as they are handled and loved by the family. In addition, every one of their Cavapoo puppies in Colorado is also started on potty-training from a young age. When you pick up your new family member, it will already have some of the basics commands down. Each Cavapoo puppy has been vaccinated, de-wormed, and includes a 1-year health guarantee.
On their blog (found on their website), you can also see happy customer reviews from families who have adopted Cavapoo puppies from this business in Colorado. If you are interested in adopting a puppy from Dreaming of Doodles, you can contact them at their email address to discuss the application process and the next steps for getting you prepared for your new best friend!
Cavapoo Breeder Information
Choice Paws, located in Utah and close by to Colorado, is a breeder that focuses on the quality of all the Cavapoo puppies in their care. This business exclusively breeds Goldendoodles and Cavapoos, so they are well-versed in these breeds' needs and attributes. We typically don't like breeders that are breeding more than a few different types of dog breeds because that means they focus and develop their current dogs.
Every Cavapoo puppy in the care of Choice Paws is kept in the family home so that they are well-socialized and well-cared for at all times. If you adopt a puppy from this business, you receive a 2-year health guarantee to ensure that your dog will be healthy. Additionally, all Cavapoo puppies adopted from Choice Paws are vaccinated, health inspected by a veterinarian, and have had their declaws removed.
Choice Paws has a list of dams on their website where you can view pictures and see information about each of these dogs. Additionally, they guarantee that all sires are DNA tested for hereditary diseases. This testing ensures that you will receive a healthy Cavapoo puppy from these dogs.
Choice Paws prides itself on breeding intelligent and well-behaved Cavapoo puppies. Therefore, all their Cavapoo puppies are started on training on the third day of their life.  Specifically, Choice Paws begins early neurological stimulation (ENS) for each of its puppies at the earliest point in their lives because this is the time that their brain is developing. Each puppy is engaged in these neurologically stimulating exercises every day so they will grow up intelligent and healthy.
In addition to this special training, the Cavapoo puppies are also given training in basic things like crate training, potty training, and obedience. Their puppies are also exposed to baths and other grooming techniques, so they will be familiar with these procedures when they grow up.
If you are interested in adopting a Cavapoo puppy from Choice Paws, you must join a waiting list. You can find the online application on their website where you can begin your journey of adopting a beautiful puppy.
Cavapoo Breeder Information
Destination Doodles pride themselves on being responsible breeders who breed healthy Cavapoos and Goldendoodles. They have been screened, reviewed, and approved as a good dog breeder who is responsible and clean. They are located in Utah, but this is a state that is adjacent to Colorado. You would no issues raising your Cavapoo puppy in Colorado.
Each Cavapoo puppy at Destination Doodles is born and raised in a puppy nursery in the center of the family home. Keeping the puppies in the house allows them to be well-socialized with children and adults of all ages. When you pick up your puppy, it will have begun potty-training, crate-training, and leash walking, as well as been exposed to early neurological stimuli from a young age. All these different pieces of training will ensure that you have a well-mannered and healthy dog.
On their website, you can find a list of the dams and sires that are used. Every dog on this page has a picture, biography, and health information included so that you can get to know the parent of your new Cavapoo puppy. These dogs have all passed a screening for genetic diseases to ensure that your puppy will be in the best health possible.
If you are interested in adopting a Cavapoo from Destination Doodles, you can fill out a puppy application on their website. After reviewing your application, you will be placed on a waitlist for your preferred puppy. Because of this breeder's quality, the waitlists can be very long, so it's best to get started today so you can adopt your new Cavapoo puppy as soon as possible!
Cavapoo Breeder Information
Prairie Hill Puppies, located in Kansas, is a great place to look for a Cavapoo puppy if you live in the surrounding area like Colorado. You will have no issues bringing back your Cavapoo puppy to Colorado whether you want to fly or drive.
Originally focusing on breeding Sheepadoodles, Bernedoodles, and Aussiedoodles, Prairie Hill Puppies has recently extended its pack to include Cavapoos. Each puppy is raised in a home environment, so they are well-socialized before adoption.
On their website, you can see the dams and sires of each litter of puppies. Every one of these adult dogs at Prairie Hill Puppies is registered with the American Kennel Club (AKC), and DNA tested for genetic diseases. This ensures that your puppy will not have a hereditary disease. Along with pictures of the parents, you can find pictures for each of the Cavapoo puppies born in the litter and whether they are still available for adoption or not.
If you are interested in adopting a Cavapoo from Prairie Hill Puppies, you can complete an application on their website. This application will be reviewed, and you will be alerted if you have been approved or not. Once you are approved, you can put down a deposit for a Cavapoo puppy, which will hold your spot for an upcoming litter. You can also view their full health guarantee document on their website, which outlines exactly what the health guarantee entails.
So, if you are interested in adopting a healthy puppy from a reputable Cavapoo breeder near Colorado, contact Prairie Hill Puppies today!
Cavapoo Breeder Information
How to Choose a Cavapoo Breeder if You Live in Colorado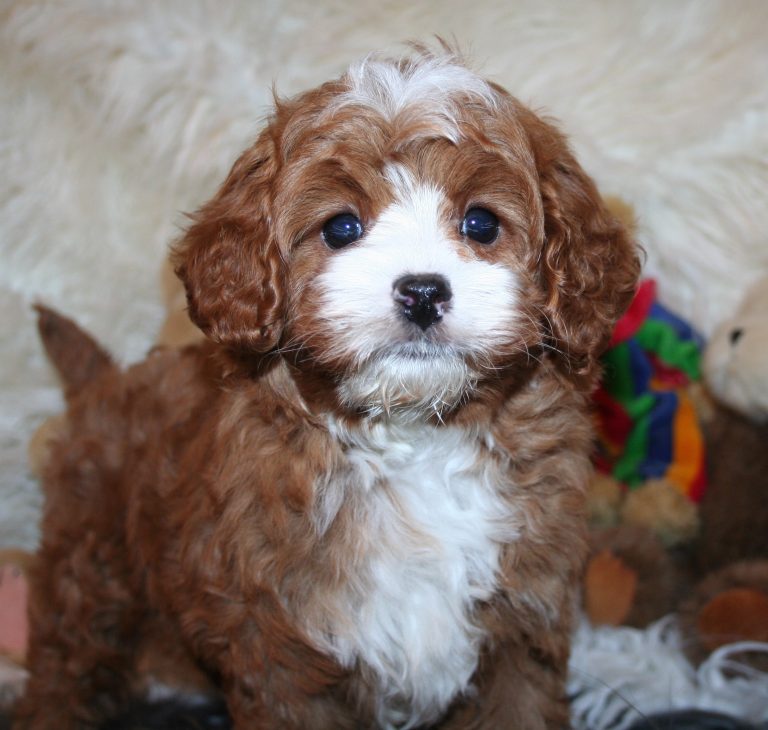 As you can see, although there are limited Cavapoo breeders located directly in Colorado, you still have many options when it comes to breeders in surrounding states. You may choose to adopt a puppy from the Colorado breeder listed, or you may choose to check out one of the other breeders from out-of-state.
Ensure that travel arrangements are made before committing to a puppy, as deposits are often non-refundable. Some of these breeders are willing to ship puppies, so just talk to them if you have any questions about that. Breeders are more than willing to help you with any concerns you have about your new puppy.
In general, if you're looking for other Cavapoo breeders in Colorado, then you generally want to check for four major items:
Does the breeder provide health tests?
Does the breeder do genetic testing?
Can you view the breeding facilities?
Does the Cavapoo breeder socialize their dogs?
If the answer is "No" to any of these questions, then we would suggest you look for a new breeder.
Conclusions for Cavapoo Breeders in Colorado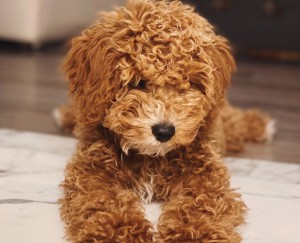 If you are looking for a dog that has a good temperament similar to the Labradoodle or Goldendoodle but you don't have space for a dog that big, then a Cavapoo is perfect for you. Cavapoos have the intelligent, gentle, and kind temperaments of these larger dogs but typically only grow to be about 25lbs or less.
If you live in Colorado and are in the market for a gentle and playful little dog, then you might be looking for a Cavapoo puppy for sale. Check out these breeders in your area for the best Cavapoo puppies in Colorado or surrounding states!
Other articles you would like:
Garrett loves animals and is a huge advocate for all Doodle dog breeds. He owns his own Goldendoodle named Kona. In addition, he volunteers at the Humane Society of Silicon Valley, where he fosters dogs and helps animals. Garrett enjoys writing about Doodles and believes that dogs can teach humans more about how to live than humans can teach a dog.
Why Trust We Love Doodles?
At We Love Doodles, we're a team of writers, veterinarians, and puppy trainers that love dogs. Our team of qualified experts researches and provides reliable information on a wide range of dog topics. Our reviews are based on customer feedback, hands-on testing, and in-depth analysis. We are fully transparent and honest to our community of dog owners and future owners.