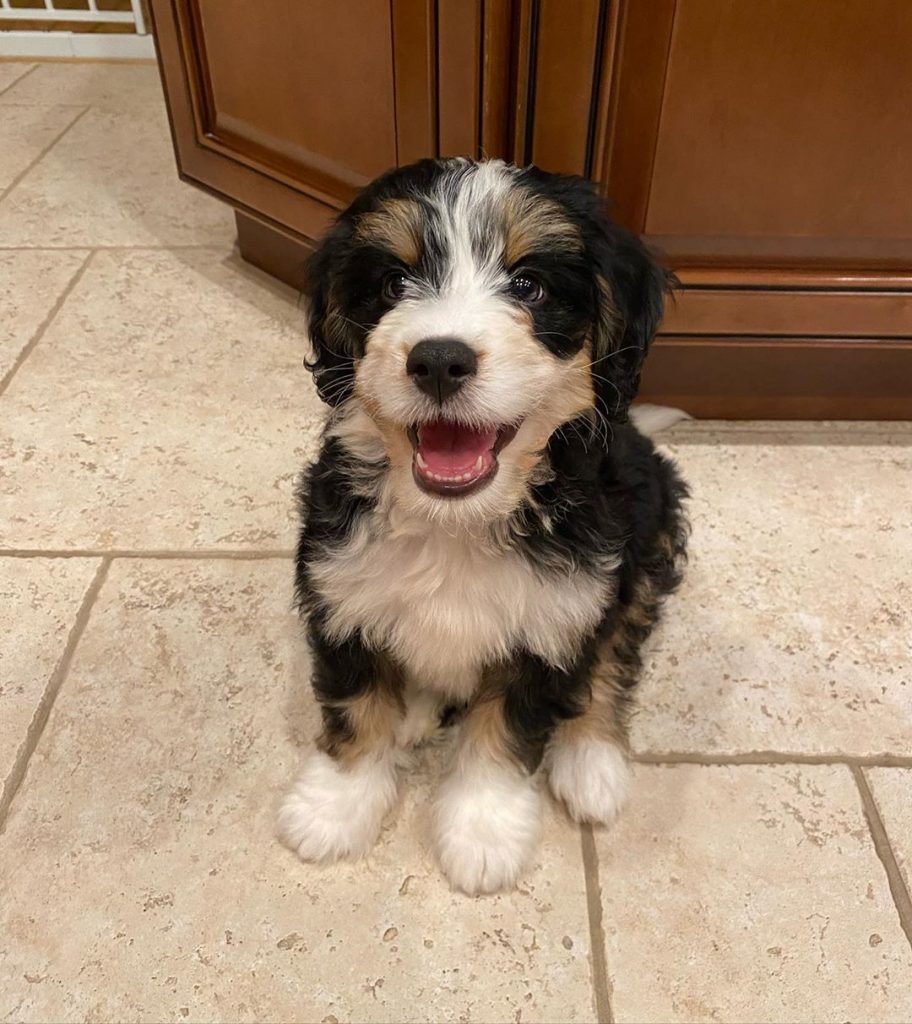 Bernedoodles are one of the nicest dog breeds and they don't shed as much as the Bernese Mountain Dog. In addition, they are fluffy, loving, and loyal. With a Bernedoodle, you get a designer dog breed that is hypoallergenic and possesses all of the good qualities a family would want.
If you're looking for Bernedoodles breeders in Colorado, we've got you covered! Being a mountainous state and extremely dog friendly, Colorado is the perfect place to raise a dog that is half Bernese Mountain Dog!
With that in mind, it's actually challenging to find Bernedoodle puppies in Colorado because there are several backyard breeders and puppy mills. We've done our own independent research and have a few really great options to share.
Other articles you might like: Goldendoodle Breeders in Colorado.
The Best Bernedoodle Breeders in Colorado
1. Rocky Mtn Bernedoodles
This Bernedoodle breeder in Colorado is associated with the United Bernedoodle Registry which mandates health checks on all their breeders. In addition, they run a good operation and you can find a lot of positive testimonials online. You can also follow them on Facebook, Instagram, and Pinterest to get a sense of what their puppies look like. The first glance at their website will make you fall in love with their Bernedoodles. Most of their Bernedoodles puppies in Colorado are tricolor but you'll also see some two-colored Bernedoodles.
They don't currently have a waitlist or any deposit spaces open, but they do recommend checking back around November. Rocky Mtn Bernedoodles does have a lot of ways for you to receive your puppy but they do not cargo ship as they care about the health and safety of your puppy. They can deliver anywhere across the nation with the other delivery options available. These services do cost additional.
This breeder is all about the quality of their Bernedoodle puppies. They want a happy and healthy puppy to arrive in your arms. A puppy that is loved and socialized will make a great family asset without stress or anxiety. The downside is that they don't guarantee any specific looks or coat color as their breeding specifications are directed towards temperament and health.
They breed teddy bear Bernedoodles, Australian Bernedoodles, and F1 standard Bernedoodles. There are plenty of options and they are all adorable! This company is one of the most reputable Bernedoodle breeders in Colorado.
Bernedoodle Puppy Information
Generation: Multi-generation, F1 Bernedoodle puppies
Sizes: Standard, Australian, and Teddy bear Bernedoodle puppies
Bernedoodle Breeder Information
2. Alpine Bernedoodles Colorado
Next on our list is another premium breeder that is listed on the United Bernedoodle Registry. This breeder specializes in micro-mini, miniature, and Australian Bernedoodle dog breeds. The operation is managed by a veterinary technician who is familiar with the needs and requirements of dog health. If you're looking for a mini Bernedoodle puppy in Colorado, this is one of the best breeders around.
They are located in Southwestern Colorado, right in the heart of the Rockies. They strive to breed high-quality doodles that are healthy and have a good temperament. These dogs are raised to be part of a family and bred with the same intentions. Alpine Bernedoodles does not guarantee any sizes or colors when you purchase a puppy, however, all of their dogs look beautiful.
This Berndoodle breeder in Colorado is one of the few breeders you will find that specifically breeds to try to achieve the infamous tri-color look that people love about this dog. You will need to plan ahead to get a puppy from this breeder as they have quite a long waitlist. Once you place a deposit, you can get on their waitlist.
You can check out tons of pictures and information on their official website. Additionally, you can see some testimonials about their breeding practices and you can meet the parents of the puppies. You can also potentially become a part of the Guardian Program to help love and care for the breeder dogs. These usually come at a discount so it could be a good option if you're on a budget.
Bernedoodle Puppy Information
Generation: Multi-generation and 2nd generation Bernedoodle puppies
Sizes: Mini, petite, micro-mini, Australian Bernedoodle puppies
Bernedoodle Breeder Information
3. Sillydogs Standard Poodle and Bernedoodles CO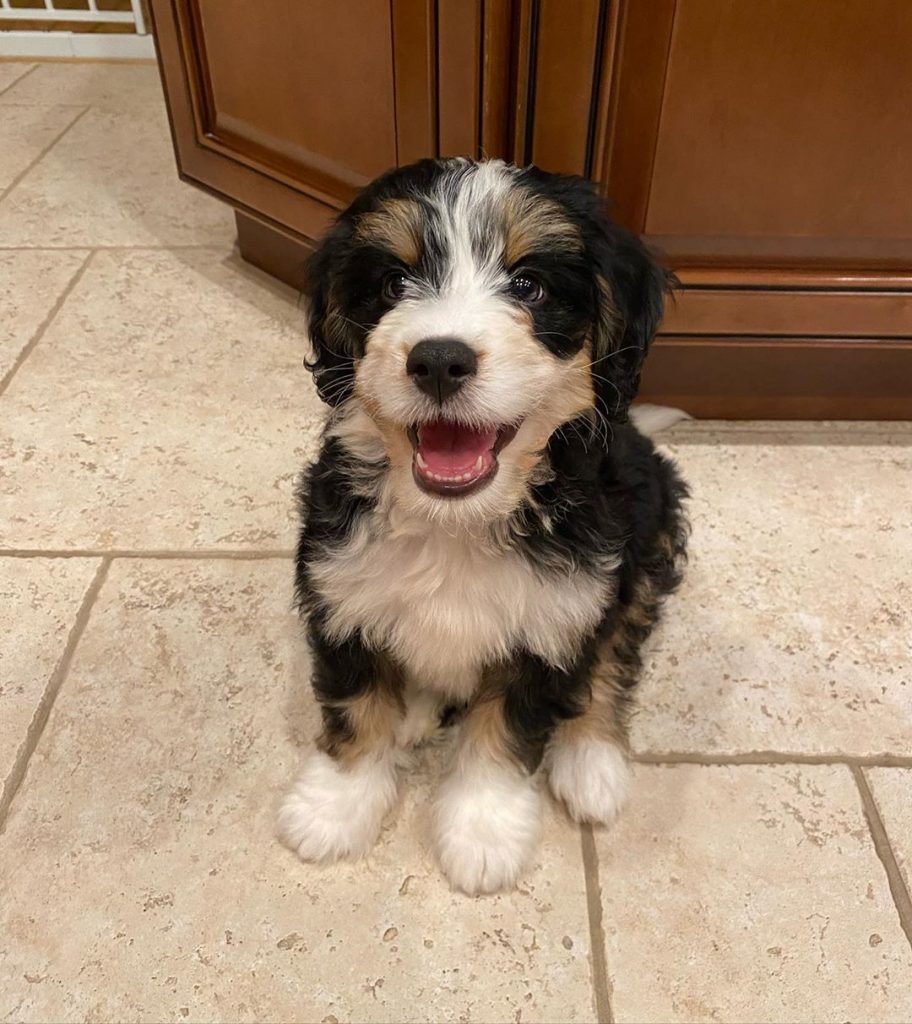 Sillydogs Poodle and Bernedoodles raise both standard Poodles and Bernedoodles in Colorado. They have been raising puppies since 2004 and all of them are part of the family. Their intentions are to provide healthy, smart, and social Bernedoodles that you can be proud to own.
This breeder is state inspected and licensed in Colorado. The Bernedoodle puppies and the parents are always raised in their home as part of the family. Moreover, their puppies get their initial checkup within the first week of life.
At about 4 weeks old, their Bernedoodle puppies get to start having outdoor adventures. In addition, this is also when they are introduced to soft foods. Sillydogs Poodle and Bernedoodles start working on potty training activities, routines, and training them to use a doggie door. They get their first vaccines and de-worming treatments in preparation for finding new homes.
Puppies from this Bernedoodle breeder in Colorado spend time around adults, kids, other dogs, and cats. They are well-socialized which helps them adapt to the real world. They go to their new homes beginning at 8 weeks of age and are fully registered with AKC or CKC registration. You also get 30 days of pet insurance from the breeder. All their Bernedoodles puppies in Colorado also get a blanket for comfort, dog toys, and food to go home with.
Bernedoodle Puppy Information
Generation: F1 Bernedoodle puppies and Standard Poodles
Sizes: Standard Bernedoodle puppies
Bernedoodle Breeder Information
Located: Paonia, CO. They are located in eastern Colorado about 5 hours from Colorado Springs.
Phone: 970-275-5525
Website: https://sillydogspoodles.com/
4. Linder Labradoodles in Colorado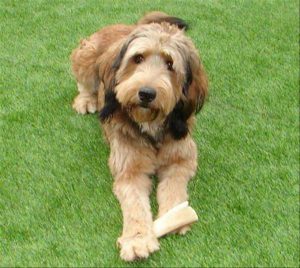 This Colorado Bernedoodle breeder raises Labradoodles, Standard Poodles, and Bernedoodles. This is a family breeder that believes in quality and love with their breeding practices. They own multiple dogs in different homes throughout the state of Colorado.
This Bernedoodle puppy breeder is near the Golden, Colorado area but has homes in Arvada, Golden, Parker, Lupton, Hudson, Greeley, and more. They've placed puppies in homes all over Colorado to ensure that each dog is adequately cared for. Additionally, they work as a large family so that the parents only produce 1-2 litters per year and are well taken care of and rested in between litters.
All Bernedoodle puppies are raised in a loving and family environment in the homes. They get care, love, and plenty of family socialization time. Your puppy will be in perfect health and will have microchipping, vaccinations, and worming treatments before being released to you.
Be sure to take a look at the photos and reviews that speak to the quality of their breeding practice. You can check out past litters as well as all of the information about the parents on their website!
Bernedoodle Puppy Information
Generation: Multi-generation, F1, F1B, and F2 Bernedoodle puppies
Sizes: Standard Bernedoodle, Australian Bernedoodle puppies
Bernedoodle Breeder Information
Choosing a Bernedoodle Breeder in Colorado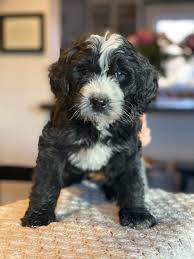 We found the top Bernedoodle breeders in Colorado to share with you. All these breeders have positive reputations and plenty of great information to back them up. The reality is you may find yourself on a waitlist, but this will ensure that you get a healthy puppy.
We're sure there are other Colorado breeders out there to be found so we have a few tips for you as you search for the perfect Bernedoodle puppy.
Location – Colorado's Bernedoodle breeders are few and far between. Some offer delivery-type services at a charge while others require you to come pick up your puppy in person. Check out the location of the breeder and whether or not those details will work for you!
Research – You certainly want to spend your money on a high-quality puppy. This means you need to find a Bernedoodle breeder that isn't operating as a puppy mill and a breeder that invests in the health of the puppies. Be sure to do your research on their health practices. Often times reputable Bernedoodle breeders will do health checks on the parents and the puppies.
Waitlist – Finally, be willing to wait. For a quality breeder, you may have to wait up to a year for the litter. Do your research, find the breeder you want to use, and then go through the motions to get on their waitlist. Don't worry, it will be well worth it when you get that beautiful Bernedoodle puppy!
What Exactly is a Bernedoodle?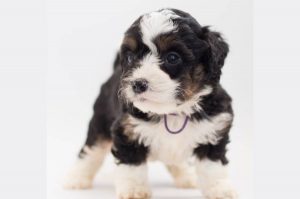 Let's start with a basic overview of the breed that we're looking at. If you're not yet familiar with the Bernedoodle breed, they are pretty amazing dogs. A Bernedoodle is bred from a Poodle and a Bernese Mountain Dog.
They get a mixture of long and curly hair and it seems like no two coats are ever exactly alike! By nature, these dogs are hypoallergenic and typically have less shedding than most dogs that have long fur.
There are many different size ranges of Bernedoodles but even the smaller sizes can be above average for "tiny" or "miniature" dogs. These dogs are playful, energetic, goofy, and totally loyal. Also, they are smart and train pretty easily if you put the effort in.
They love families, children, and socialization because they are calm and obedient dogs. Of course, the Bernese Mountain Dog in them likes to run if you have wide-open spaces for them to play.
Conclusion for Bernedoodle Breeders in Colorado
Bernedoodles puppies in Colorado are becoming extremely popular because they don't shed hair and are considered hypoallergenic. In addition, they are perfect if you like to hike or walk around outdoors. We hope that you enjoyed our list of the best Bernedoodle breeders in Colorado and found your next beautiful puppy!
Garrett loves animals and is a huge advocate for all Doodle dog breeds. He owns his own Goldendoodle named Kona. In addition, he volunteers at the Humane Society of Silicon Valley, where he fosters dogs and helps animals. Garrett enjoys writing about Doodles and believes that dogs can teach humans more about how to live than humans can teach a dog.
Why Trust We Love Doodles?
At We Love Doodles, we're a team of writers, veterinarians, and puppy trainers that love dogs. Our team of qualified experts researches and provides reliable information on a wide range of dog topics. Our reviews are based on customer feedback, hands-on testing, and in-depth analysis. We are fully transparent and honest to our community of dog owners and future owners.