Cavapoo puppies in North Carolina are becoming extremely popular due to their teddy bear appearance, nonshedding coat, and hypoallergenic coat. In addition, Cavapoo puppies have a mild temperament which makes them great for families with children. However, it's important to do your research to find a reputable Cavapoo breeder to make sure you are getting a healthy and happy puppy.
There are several Cavapoo breeders in North Carolina, but that doesn't mean they are reputable. In general, you want some level of health testing, genetic testing, and early socialization when they are a puppy. We've found Cavapoo puppies for sale in North Carolina from some reputable breeders. However, we always recommend that you ask lots of questions and develop a sense of trust before putting down your deposit on a Cavapoo puppy. Breeding practices change all the time and it's important that you don't buy from a puppy mill or backyard breeder.
Other articles you will like: Cavapoo Rescues for Adoption and Cavapoo vs Goldendoodle.
1. Happytail Cavapoo Puppies North Carolina
Based in Oakridge, North Carolina, Happytail Cavapoo Puppies is run by a group of friends and families who are committed to adopting and breeding healthy puppies. Each family has a licensed home kennel where every Cavapoo puppy is sheltered along with its parents. Their Cavapoo puppies regularly interact with people at Happytail and have a high level of social interaction skills.
Customer service extends till months after the purchase of one of their Cavapoo puppies in North Carolina. They provide a 30-day guarantee on their puppies along with care from a licensed veterinarian. They also provide Vitadawg vitamin supplements for better pup health.
Cavapoo Breeder Details
2. Team Kennels Cavapoo Puppies NC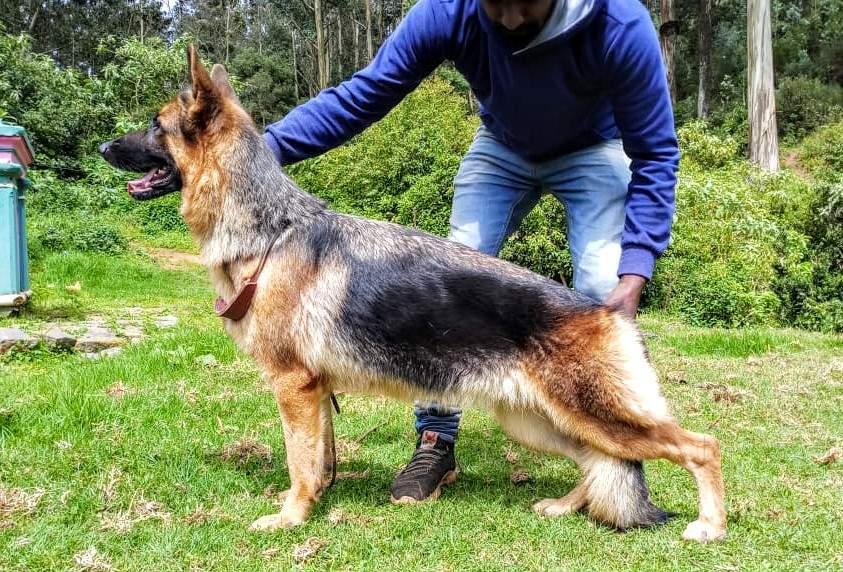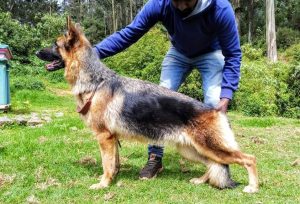 Housed in Polk County, North Carolina, Team Kennels has been in the puppy breeding business since 1999. They possess a very puppy-friendly breeding operation in which they raise Cavapoos, Pekingeses, Cavaliers, Poodles, and designer dog breeds.
Their Cavapoo puppies in North Carolina are raised in homes with love and care. They are also dewormed and given shots according to their age before being sent to their forever home. Team kennels also provides its customers with a sheet of common puppy problems in which they address measures needed to keep the puppies happy and healthy after they transition to a forever home.
They always get licensed veterinarians to check their Cavapoo puppies and offer a 6-month guarantee on genetic health issues. Each Cavapoo puppy for sale includes a bonus pack of puppy pads, puppy food, toys, and a mommy blanket to make the puppy's transition to its new home easy.
Cavapoo Breeder Details
3. Parkers Precious Cavapoo Puppies North Carolina
Parkers Precious Puppies has 25 years of experience providing healthy puppies to a number of families around North Carolina. They are located in Hickory, North Carolina, and they raise their puppies with love to ensure that they're sociable, lovable, and friendly. They guarantee their special Parker's Precious Puppies health guarantee on all their Cavapoo puppies. In addition, before sending them to a forever home, they properly care for each puppy and get vaccinations from a veterinarian.
Every one of their Cavapoo puppies in North Carolina is physically trained outdoors and is allowed to interact with fellow playmates to boost social skills. With their collection of healthy and cute puppies, they offer families an excellent variety of Cavapoos to choose from.
Cavapoo Breeder Details
4. King Lionheart Cavapoo Puppies NC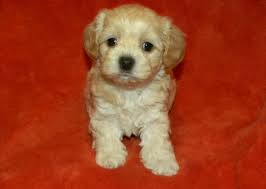 With a lovely collection of Cavapoo puppies, this Boone, North Carolina, based shelter also breeds Cavanese and Havapoos. They focus more on companion Cavapoos which require the company of other puppies or humans all day.
They also have their special norms like family interviews and ensure full-time care for every puppy. King Lionheart Cavapoo Puppies do not encourage kenneling dogs all day long, but instead, they allow their puppies to roam freely.
Each and every one of their Cavapoo puppies in North Carolina is carefully looked after since birth and is hand-delivered to families. Puppies also undergo health checks and immunizations regularly from a veterinarian. They even have a crossbreed of a Cavapoo and a Havanese, generally called the 'Havacavapoo', that features traits of those cute little Cavapoos.
Cavapoo Breeder Details
Why Adopt a Cavapoo Instead of Buy From a Breeder?
There are two main ways to get a Cavapoo, adopt, or buy from a breeder. We highly encourage you to try to adopt a Cavapoo in North Carolina before you purchase one. It's very difficult to adopt a Cavapoo due to the high demand, but there are several that end up in the shelter or rescue every year. Here are some of the top reasons to adopt a Cavapoo.
1. You are Saving Lives
It is estimated that every year about half a million adoptable dogs are euthanized. This is because so many dogs come into shelters and people do not often consider adoption as a choice while looking for a pet. When more and more people start to rely on adopting rather than buying, this situation will definitely change. When you adopt, you are saving a dog's life.
2. You will Get a Friend
Reputed puppy shelters house happy and healthy puppies that are extremely social animals given their constant exposure to people. Dogs, including Cavapoos, often end up in these shelters due to things like financial problems, the death of their owner, or neglect. Often, dogs in shelters are overwhelmed by the love shown by new masters. This ensures that you'll have a great friend for life. Most are extremely well-trained as well.
3. It will Cost You Less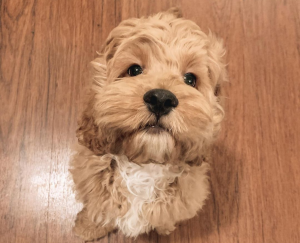 When you buy a Cavapoo from a breeder in North Carolina, you need to consider health expenses in addition to the initial price you pay for the pet. However, many shelters include the first vaccinations as a part of the plan as well as spay and neutering. Reputed dog rescues and shelters also give you a pet starter kit that contains puppy essentials. They also typically only charge $100 to $500 to adopt a dog. This makes getting a dog from a shelter extremely cost-effective.
4. From Homeless to Homely
You are opening opportunities to a number of puppies that desperately need support for survival. Each adoption benefits two animals – the adopted one and the one which substitutes it in the shelter. If you adopt a dog, you will be saving two lives.
5. Do Good
There's a sense of pride in doing something nice. There isn't anything that feels nicer than adopting a life. The satisfaction that you get by adopting a dog is second to none. You find a companion for life and you always have someone to rely on. Someone who makes you laugh and will unconditionally love you.
It's time to rethink your preference and adopt a pet. Always try to adopt before you purchase from a Cavapoo breeder in North Carolina.
More Information About Cavapoo Puppies in North Carolina
With their cute puppy face and high level of intelligence, the Cavapoo is the new attraction in the pet world. These puppies were designed in Australia in the 1990s as a crossbreed of the toy or miniature Poodle and the Cavalier King Charles Spaniel.
Being a crossbreed dog, they appear in a variety of styles and sizes. Their lovely looks and affectionate behavior makes them the best choice for families looking for a cute companion with a mild temperament.
Cavapoo puppies in North Carolina easily get along with both children and elderly members of the family. All they need is a free-to-roam environment and daily playtime with the family. Cavapoos possess high intelligence and high energy levels, so they will need to be physically and mentally stimulated. If they get bored, they can start to destroy your house.
Families often find Cavapoos easy to look after. Since they do not have an undercoat, Cavapoos are proven to be hypoallergenic and nonshedding dogs. If you brush them a few times per week, you won't see much hair around your house.
Cavapoos are recognized by the Designer Breed Registry (DBR), Dog Registry of America, International Designer Canine Registry (IDCR), and the American Canine Hybrid Club (ACHC). They are not a purebred dog, so they can't be recognized by large institutions like the American Kennel Club (AKC).
Being fast learners, Cavapoos need only a short training period to be well-connected to their new family. They also love performing tricks and being praised by their owners.
Conclusion for Cavapoo Breeders in North Carolina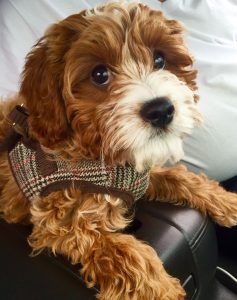 We gave you a good list of Cavapoo breeders in North Carolina to help you find your next small, hypoallergenic, nonshedding, and cute puppy. However, we always encourage you to look at shelters and rescues to see if any dogs need rescuing before you purchase a Cavapoo puppy. Best of luck getting your new puppy!
Check out these other articles: