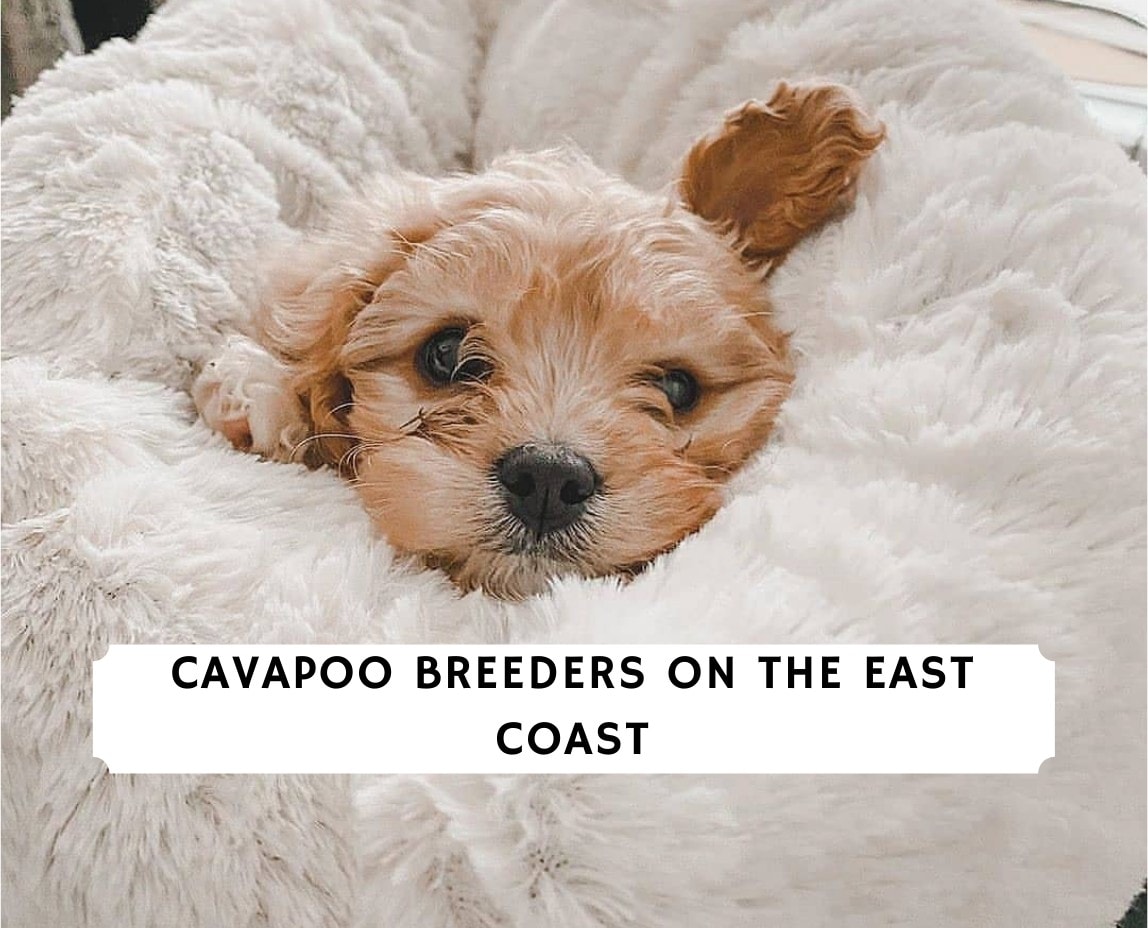 The Cavapoo is a small designer dog that is mixed with the Cavalier King Charles Spaniel and Poodle. If you haven't heard of the Cavapoo before, you may be scratching your head for what type of animal it's referring to. However, this crossbreed dog is adorable and gaining in popularity due to its small size, hypoallergenic features, and nonshedding coat. It's no surprise that you'll see several Cavapoo puppies for sale on the East Coast of the United States.
Whether you're new to the Cavapoo hybrid or have been dreaming of adding one to your family for years, you can find reputable Cavapoo breeders on the east coast. However, we also saw tons of puppy mills and backyard breeders selling low priced Cockapoos without genetic or health testing the parents. Remember, if you purchase your Cockapoo puppy from a backyard breeder, they have genetic diseases that will cost you more money in medical bills long term.
To help you get started on your research for a Cavapoo puppy on the east coast, we found some of the top Cavapoo breeders. Even if they're a little ways away, you may be able to find that they offer transportation or shipping options. It's much better to pay a little more money for a reputable Cavapoo breeder than be stuck with an unhealthy dog for 10+ years.
Be sure to do your own research into their availability and ensure that they have what you're looking for in a Cavapoo. We've listed all of the breeder contact information below in case you're interested in moving forward with one of their Cavapoo puppies on the east coast.
Other articles you will like: Aussiedoodle Breeders on the East Coast and Mini Bernedoodle Breeders on the East Coast.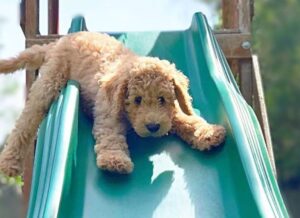 Cavapoos breeders aren't easy to find. Every year, the interest in raising a Cavapoo is growing. If this is your first time searching for a Cavapoo puppy for sale on the east coast, then you should know that it's not an easy task because of the long waiting list. When searching for a Cavapoo breeder or puppy, you should definitely check out puppy PuppySpot. One of the many reasons our team recommends PuppySpot as the first source of finding a Cavapoo puppy is that it'll save you lots of time.
Contacting a Cavapoo breeder individually requires waiting for a response, getting accepted onto the waiting list, and waiting for a litter – which can sometimes be 1+ years from a reputable breeder. Without the help of PuppySpot, you could get a Cavapoo puppy today and get it transported to your home on the east coast. One of the beautiful things about PuppySpot is that every Cavapoo breeder on the website is all screened and vetted so there are no puppy mills or scams.
You'll know that you're purchasing from a trustworthy breeder and you'll know that the process will be more simple. As a user on PuppySpot, you can choose specific features you want your Cavapoo companion to have such as their age, generation, or size. By using PuppySpot as your first source for your Cavapoo puppy, you're likely going to have a new family member enter your home sooner than ever.
Cavapoo Breeder Details
2. River's Edge Cavapoos
The team at River's Edge Cavapoos are dedicated to raising healthy and happy puppies for families. They come with the necessary veterinarian checks, deworming, and vaccinations to ensure their Cavapoos are in tiptop shape.
Each puppy from River's Edge Cavapoos comes with a health guarantee that you can count on. They are raised in the owner's own home for best practices in socialization and in getting adjusted to family living.
Their Cavapoo puppies on the east coast receive early neurological stimulation as they learn and grow. With a lifelong commitment to your puppy, they also offer guidance and assistance in the transition to your family. If for whatever reason you can no longer care for your Cavapoo, they will always take it back
If you're interested in one of their Cavapoo puppies, you can be added to their waitlist. Due to the demand and rarity of the Cavapoo, the waitlist is fairly long. However, the breeders suggest putting your interest in early in case people on the waitlist drop out.
Being added to the waitlist includes a deposit to secure your spot for a Cavapoo. On their website, you can also browse through the resources and supplies that your Cavapoo puppy is used to so you can find those playpens, food bowls, and dog food that you'll need as you welcome your Cavapoo puppy home.
Cavapoo Breeder Details
Location: Lowville, New York
Email: littlespitters13367@yahoo.com
Phone: 315-286-4544
Website: Rivers Edge Cavapoos
3. Dream Dogs by Christine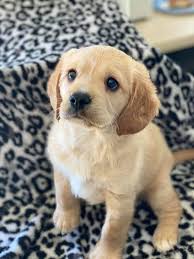 Christine is passionate about Cavapoo puppies and in sharing a dog breed that families love. She is intentional about finding you and your family the right fit for a Cavapoo puppy. From temperament to upkeep to personality, she works with you and your lifestyle to find the right match so both you and your puppy are happy.
As a certified professional dog trainer and AKC evaluator and instructor, Christine knows her stuff about breeding and helping puppies be their best. She also began a dog training and dog care center called Bark U. Here she prepares dogs to be well-behaved and trained.
With her parent dogs, she offers what she terms "Dream Dogs." She has both purebred and mixed breeds that are cared for and loved. The Cavapoo is one of the puppies that she sells on the east coast.
She's very selective about the parent dogs that she chooses in her breeding process and ensures the best possible puppies as a result. The focus of her Cavapoo puppies is on health and temperament as they grow to be friendly and social members of the family.
Cavapoo Breeder Details
4. Carolina Cavapoos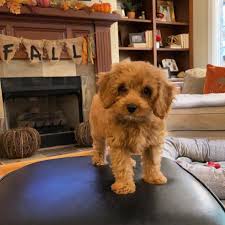 The versatility and spontaneity of the Cavapoo is something that excites the owners at Carolina Cavapoos. While its foundational characteristics from the Poodle and Cavalier are fairly consistent, the colors and patterns of these puppies can be different.
At Carolina Cavapoos, they focus on having the highest quality parents to result in healthy and happy Cavapoo puppies. In fact, all parent dogs are American Kennel Club (AKC) purebred dogs and healthy.
If you're interested in a Cavapoo puppy, you can submit a non-refundable deposit for the next available litter. When they're ready to go home, each of their Cavapoo puppies comes with their vaccines, deworming process, and a thorough veterinary check. All their Cavapoo puppies on the east coast also come with a one-year health guarantee should any issues arise.
As you prepare and welcome your new puppy home, the team at Carolina Cavapoos are there with resources and support to help you in welcoming home a new puppy. They offer a range of care resources specifically designed for their Cavapoo puppies to grow healthy and strong.
Cavapoo Breeder Details
Location: 6800 Loblolly Cir, Waxhaw, NC 28173-9186
Phone: 704-905-1797
Email: fannie2000@carolina.rr.com
Website: Carolina Cavapoos
5. Whistle Hill Puppies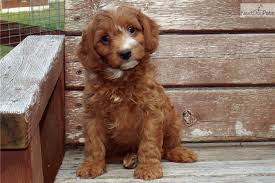 As a small, family-owned kennel, Whistle Hill raises their Cavapoo puppies in the context of their own family. They follow breeding best practices to raise puppies that are happy, healthy, and ready to join their new family.
Recognized by the American Canine Association, Whistle Hill emphasizes standards in genetics and the health of each and every dog. In addition to Cavapoos, they also breed mini Bernedoodles, miniature Schnauzers, and Pomskys.
When their Cavapoo puppies are ready to go home, each one comes with a full medical record that includes vaccinations and parasite prevention, as well as a written health certificate right from the veterinarian. They also come with a blanket and some puppy food as you make the transition.
Cavapoo Breeder Details
6. Bliss Kennels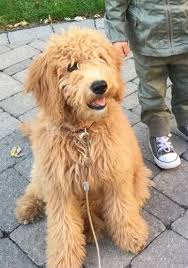 With a range of hybrid dogs available, the team at Bless Kennels are passionate about their Cavapoo puppies. With over 19 years of dog breeding experience, they look forward to raising puppies to join new and happy families.
In addition to Cavapoos, they also offer Goldendoodles, Labradoodles, Aussiedoodles, and Bernedoodles. If you're not sure which type of doodle dog you're looking for, their helpful comparison can help you choose the one that's right for you.
Their Cavapoo litters are raised on a farm, which means each and every puppy gets the opportunity to interact with other animals and develop strong social skills. With a commitment to helping dogs stay healthy, they also share their own puppy essential oil products to help them keep a shiny coat.
As you get ready to welcome home your new Cavapoo puppy on the east coast, they provide you with helpful guides and resources to be confident in your knowledge of caring for a puppy. From nutrition, crate training, health, wellness, and toy options, they'll help you make those decisions so you can get adjusted to living with your puppy easily.
Cavapoo Breeder Details
Location: Sussex County, New Jersey
Email: sjel1971@gmail.com
Phone: 973-876-1680
How to Choose a Cavapoo Breeder on the East Coast
With a fun name and an even more fun personality and look, the Cavapoo makes a great pet for families of all ages and lifestyles. They bring the best in the personalities of the parent Poodles and Cavaliers to result in a puppy that's lively and friendly. As you move forward in your search for Cavapoo breeders on the east coast, our list can be a resource to help you make a decision.
Be sure to do your own investigation of availability and transportation options. While it may be a drive or flight, the care and love you find in a Cavapoo is well worth it. Get started today by looking around in your own area for recognized breeders and their litter availabilities. If you don't like any of the breeders on our list, here are some helpful tips to choose a Cavapoo puppy on the east coast:
Always view pictures of the parent dogs. This gives you an idea of what the Cavapoo will look like and the type of coat it may inherit. If you view their breeding facility in person, always note the temperament and personality of the parent dogs.
Does the Cavapoo breeder have a good reputation? Always look for reviews and testimonials before you put your deposit down on a Cavapoo breeder. You should ask how long they have been in business, make sure their purebred dogs are AKC registered, and see how well they answer your questions.
Can you trust this Cavapoo breeder on the east coast? How well does any particular breeder answer their questions? Any potential breeder should care enough to help answer your basic questions and gain your trust. If you don't like the breeder for any particular reason, you should find another one.
More information About Cavapoo Puppies on the East Coast
The Cavapoo is a hybrid dog variety that is a mix between a Cavalier King Charles Spaniel and a Poodle. As a result, the Cavapoo embraces characteristics in both appearance and temperament from their parent breeds. Their beautiful coats and bubbly personality can bring the best out of both breeds.
In size, the Cavapoo is on the smaller end of the designer dog spectrum with a weight between 9 to 25 pounds and a height between 9 and 14 inches tall. Their coats tend to be hypoallergenic which is a great feature if your family is concerned about pet allergies.
Their curly coats come in a variety of colors and patterns, making this hybrid dog an intriguing variety. Long and floppy ears sit on their round faces which are often hidden in curls of fur that they inherit from the Poodle. They come in different varieties of sizes, too including toy and miniature, depending on the type of Poodle that is bred.
Their people-loving personalities make Cavapoos great options for families with young children. They are very social and have even been used as therapy dogs in a variety of settings.
Like many other dogs, Cavapoos enjoy being moderately active and spending outside, releasing their energy through walks or playing fetch in the yard.
Conclusion for Cavapoo Breeders on the East Coast
Cavapoo's are a designer dog breed that is growing in popularity because they don't shed much hair and have a great temperament. In addition, they are a smaller dog breed that doesn't need to be exercised as much as a working or herding dog. Thus, you'll see a lot of Cavapoo breeders on the east coast, but they are not all equal. You ultimately need to find a Cavapoo breeder that you can trust and will give you a healthy puppy. We hope you found the puppy you are looking for today!
Other articles you might like:
Garrett loves animals and is a huge advocate for all Doodle dog breeds. He owns his own Goldendoodle named Kona. In addition, he volunteers at the Humane Society of Silicon Valley, where he fosters dogs and helps animals. Garrett enjoys writing about Doodles and believes that dogs can teach humans more about how to live than humans can teach a dog.
Why Trust We Love Doodles?
At We Love Doodles, we're a team of writers, veterinarians, and puppy trainers that love dogs. Our team of qualified experts researches and provides reliable information on a wide range of dog topics. Our reviews are based on customer feedback, hands-on testing, and in-depth analysis. We are fully transparent and honest to our community of dog owners and future owners.