Until the last few years, there haven't been many Cavapoo breeders in Texas. Relative to the size of the state, there still are very few Cavapoo puppies in the Lone Star State. However, we did our own independent research and found four Cavapoo breeders that we have ascertained to be reputable.
Before you purchase a Cavapoo puppy, you should always ask the breeder several questions. Do they do health checks on their puppies? What is the temperament of their puppies? We'll talk further about questions you should ask your breeder later in this guide. Always make sure that you purchasing from a good breeder and not a puppy mill. Otherwise, you may end up with a Cavapoo that has genetic diseases and will cost you a lot of money in vet bills.
If a Cavapoo is what you are looking to add to your family and you live in Texas, we encourage you to check out these breeders. Most of them have several years of experience and truly appear to love their dogs.
Premier Pups is a service that connects responsible Cavapoo breeders with small breed puppy-seeking families and individuals. More than a company, they are a family who is passionate about dogs and finding them their forever homes.
While Premier Pups utilizes a network of breeders, no Cavapoo breeder can get inside this network unless exclusively screened and inspected. Premier Pups will only deal with Cavapoo breeders who raise puppies ethically and don't mistreat them.
Before taking your puppy home, an on-site and registered veterinarian performs a thorough nose-to-tail health checkup. Furthermore, as soon as you get your Cavapoo puppy and it starts settling in its new home, they'll check in with you! Premier Pups team members make sincere efforts to smoothly transition the puppy to its new environment.
If you have any questions or problems, you can always call the breeder's 24-hour customer care service. While they aren't located directly in Texas, they regularly ship Cavapoo puppies out to the state. They also have a 10-year health warranty on all their Cavapoo puppies for sale.
Update: Premier Pups is offers a discount of $250 when you use WLD250 at checkout. 
Cavapoo Breeder Details
If it's your first time hearing about PuppySpot, then you're in for a treat. We understand the challenges of finding the perfect Cavapoo puppy since there are a ton of scams and puppy mills on the market today. With PuppySpot, your search becomes less stressful. This website is filled with reputable Cavapoo breeders that are screened and vetted by PuppySpot.
Additionally, if you've contacted any Cavapoo breeder recently, you'll know that there are long waitlists of 6+ months. PuppySpot helps you avoid unnecessary waiting times for the puppy that you want because they have Cavapoos available today.
PuppySpot makes the search for a dog simple. You can filter your features by age or other criteria, even down to the color of your dog! The filter makes it easier for many new dog owners to find a dog that'll fit well in the owners' new homes.
While it's true that there are countless puppy mills, the puppies listed on PuppySpot are safe to purchase from and backed by the American Kennel Club (AKC). These breeders are required to be licensed and are regularly inspected. Puppies going to a new family are all mostly healthy and well-taken care of. If the Cavapoo puppy you find isn't located in Texas then PuppySpot will personally fly your dog out to you for an additional fee.
PuppySpot has given our readers a special coupon for a new Cavapoo puppy. Get $100 off by using coupon code "WLD100" at checkout!
Cavapoo Breeder Details
3. Vicky's Toy Puppies
Vicky's Toy Puppies is a breeder of small and toy breeds in Childress, Texas. She has a long history of not only breeding dogs but also helping her dad with his breeding operation as she was growing up.
Vicky breeds a few different types of dogs including Cavapoos, Miniature Poodles, Dachshunds, Morkies, Maltipoos, and Yorkiepoos. Vicky's Toy Puppies has grown into a large scale operation, and the owner does not use a guardian program. Each puppy is raised and overseen by the Vicky's Toy Puppies team themselves. 
It's important to note that as we dug deeper into the website and how the program is managed, it does seem like the puppies and adults live in kennels for the most part. Nice kennels, but kennels nonetheless. She does say she prides herself on the care she provides her dogs. Her Cavapoo puppies in Texas get daily exercise, get to go on outings, and are always very happy to see her.
While this may be true, we are never excited to hear of a breeder that uses kennels rather than guardian homes, or simply one that has enough space to let the dogs be a part of the family. She even says that the kennels stack, which may not be a good sign of a reputable breeder. We strongly recommend that you visit this breeder in person before placing a deposit on a dog. 
Vicky's Toy Puppies does have a health guarantee that is clearly outlined on the website. The puppy needs to be seen by a veterinarian almost immediately upon arrival home because she will guarantee the puppy is free from viral infections for up to seven days after purchase.
There is a deposit required to place a puppy on hold. The deposit is non-refundable and is $200 or $208 if you use PayPal and will be due before your puppy can be reserved for you. This can also hold your spot on the waiting list. Again, it may be important to you to visit the facility in person to ensure that Vicky's style is appropriate for you. 
Cavapoo Breeder Details
4. Faith, Love, and Doodles TX
A fairly new breeder, Faith, Love and Doodles TX is a small in-home operation that strives for each dog to be a part of a family. This includes the adults in their breeding program. Any time we see a breeder that uses the guardian program we are further convinced they are a reputable and ethical breeder. A guardian program helps keep adult Cavapoos out of kennels and makes sure they are a part of a forever family from puppyhood.
One thing that we really love about this Cavapoo breeder in Texas is that the puppies come socialized in a very organic way. The owners have five human children that are a part of the day to day operations. This means that the puppies are already accustomed to tiny people screeching through the house – this can be invaluable when placing puppies with families!
Faith, Love and Doodles is currently looking for a few guardian families so if you are interested check out their website for more information. However, if you want a puppy then you will need to get on the master waiting list.
Because this breeder doesn't only breed Cavapoos puppies in Texas, there are many people that are going to them for different breeds. The team uses a master waiting list to keep track of those that have reserved a spot. They go down the list in order when a litter arrives to offer the puppies to those that are on the list first. Before you commit, your deposit can be refunded. Once you commit to a litter, the deposit can not be returned.
This is a very flexible and generous deposit system. Most Cavapoo breeders in Texas won't refund your money at all. To buy a Cavapoo it will cost $3000 total including the deposit you put down to reserve the puppy.
Cavapoo Breeder Details
Location: Godley, TX
Email: faithloveanddoodles@gmail.com
Facebook: Find Them on Facebook
Telephone: 325-320-1026
5. Morning Side Cavapoos Puppies Texas
Morning Side Cavapoos Puppies Texas is the very definition of a family breeder. Located on a sprawling farm in McGregor, TX there is plenty of room for the Cavapoo puppies and adults to get fresh air and exercise. As an added bonus, this is truly an all hands-on deck endeavor with the owner's children and grandchildren.
All family members enjoy being a part of this breeder operation and playing with the puppies, so you are guaranteed to have a well socialized and happy puppy. 
Each Cavapoo puppy, no matter the color or gender, is priced at $2000. There are some transportation options so check out those details if picking up your puppy in person isn't possible. Interested parties are required to fill out an application and submit a small application fee of $25. This ensures your serious intention when filling out the application.
If your application is accepted, you will be contacted when there is a litter confirmed. If you are still interested and want to reserve your spot then you will need to put a deposit down. The deposit is $275 for one of these Cavapoos.
One thing that we really like is that they encourage those on the reservation list to pick their puppy in person – this happens at two weeks old. However, you do have to have an appointment to come.  The pick order is determined by the order in which deposits are received. 
After picking your puppy, you'll have to wait another six weeks to take him home. Puppies come with a health guarantee – you'll be required to take them to the veterinarian within 24-48 hours after getting home to have them checked out.
Cavapoo Breeder Details
6. Midland Cavapoos in Texas
(UPDATE – DO NOT BUY)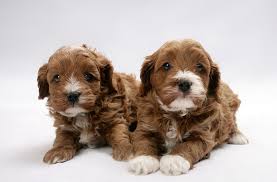 *Updated 9/22/2020* Please do not purchase a dog from this breeder. As breeding practices change, it has been brought to my attention that this breeder scams people.
Midland Cavapoos is actually not in Midland Texas, which is a town in West Texas. Midland Cavapoos is located very close to the US and Mexico border in El Paso, Texas. The facility is on some acreage which gives the dogs lots of room to run around and be free. However, they do have a kennel facility to house the dogs.
They do not have a guardian program so all of the adults and puppies live on site. This does raise some concerns as far as the possibility of it being a puppy mill, but they actually seem to be a somewhat small operation. Also with the location, it may be hard to find guardian families in the area.
The best way to find out is to call or go for a visit to see the puppies and the facility. Their Cavapoo puppy prices are also really reasonable. Cavapoos are between $800 and $830 regardless of color or gender. They do offer some shipping options but you will need to discuss the details with the owner.
According to the website, they actually have a few puppies from a recent litter available if you are interested.
Cavapoo Breeder Details
Location: El Paso, TX
Facebook: Find Them on Facebook
Email: midlandcavapoo@gmail.com
Frequently Asked Questions
Do you have questions about adopting a Cavapoo from a Texas breeder? Here are a few answers to the questions you may still have. 
How do I care for my Cavapoo?
If you've chosen a Cavapoo as your family pet, you've made a great decision. These dogs are exceptionally friendly, happy pups, and they'll get along swimmingly in just about any environment. Whether you're a senior or you have kids, your dog will blend in with your family dynamic in no time at all. 
You'll need to keep up with your pup's grooming, of course. Schedule appointments with the groomer for a haircut, nail trim, ear cleaning, and more. Once you've gained experience, you can take a DIY approach if you like! Check out our articles on haircuts for Cavapoos and other breeds!
Regular vet checks are essential, and your puppy will need to be vaccinated. Once your pup is approximately a year old, have him or her neutered or spayed to prevent unexpected litters.  
Cavapoos need around 45 minutes of exercise each day, so plan to take your pup for a walk each day. Alternatively, bring your dog with you for a swim or a hike – he'll love it!
If you have any questions about raising your specific dog, reach out to the breeder. A reputable breeder will take time to share tips and information about puppy care with you for the lifetime of your dog. 
What is the lifespan of a Cavapoo?
Generally speaking, small dogs live longer than larger breeds. So if you're looking for a dog that will grow with your children, or that will be with you for many years, a Cavapoo is an excellent choice. When kept healthy, your Cavapoo can be expected to live between 10 and 15 years. 
Speak with your vet about how to keep your dog healthy. His diet and his exercise will be critical factors in keeping your pup in tip top shape, and early detection of disease helps extend your dog's lifespan, too!
Are Cavapoos susceptible to illness?
The Cavapoo is prone to a few genetic illnesses, so speak with your vet regularly in order to detect any instance of these diseases early. Ailments include:
eye disease (cataracts, glaucoma, and others)
mitral valve disease
Can I leave my Cavapoo alone?
No one likes to leave their pup alone while they work or travel. If you can enroll your dog in puppy daycare, great! If not, your Cavapoo will be fine on his own for a few hours each day. Cavapoos love humans, so they're happiest when you're home! But, given appropriate "entertainment" and exercise, your pup won't get into too much trouble if you leave him home while you go to work. Talk to your vet about whether you should crate your dog while you're away or let him roam free in your home. Please never leave your puppy outdoors all day unattended. 
Conclusion for Cavapoo Puppies in Texas
Cavapoos puppies in Texas are becoming more and more popular. We are seeing a lot more Cavapoo breeders in Texas show up – unfortunately, some of those "breeders" are puppy mills. Make sure you do your research before buying one of these Cavapoo puppies. Ask breeders lots of questions to make sure they are reputable. If a breeder can not answer simple questions about their puppies and will not provide basic health checks, it's likely best to choose a different kennel.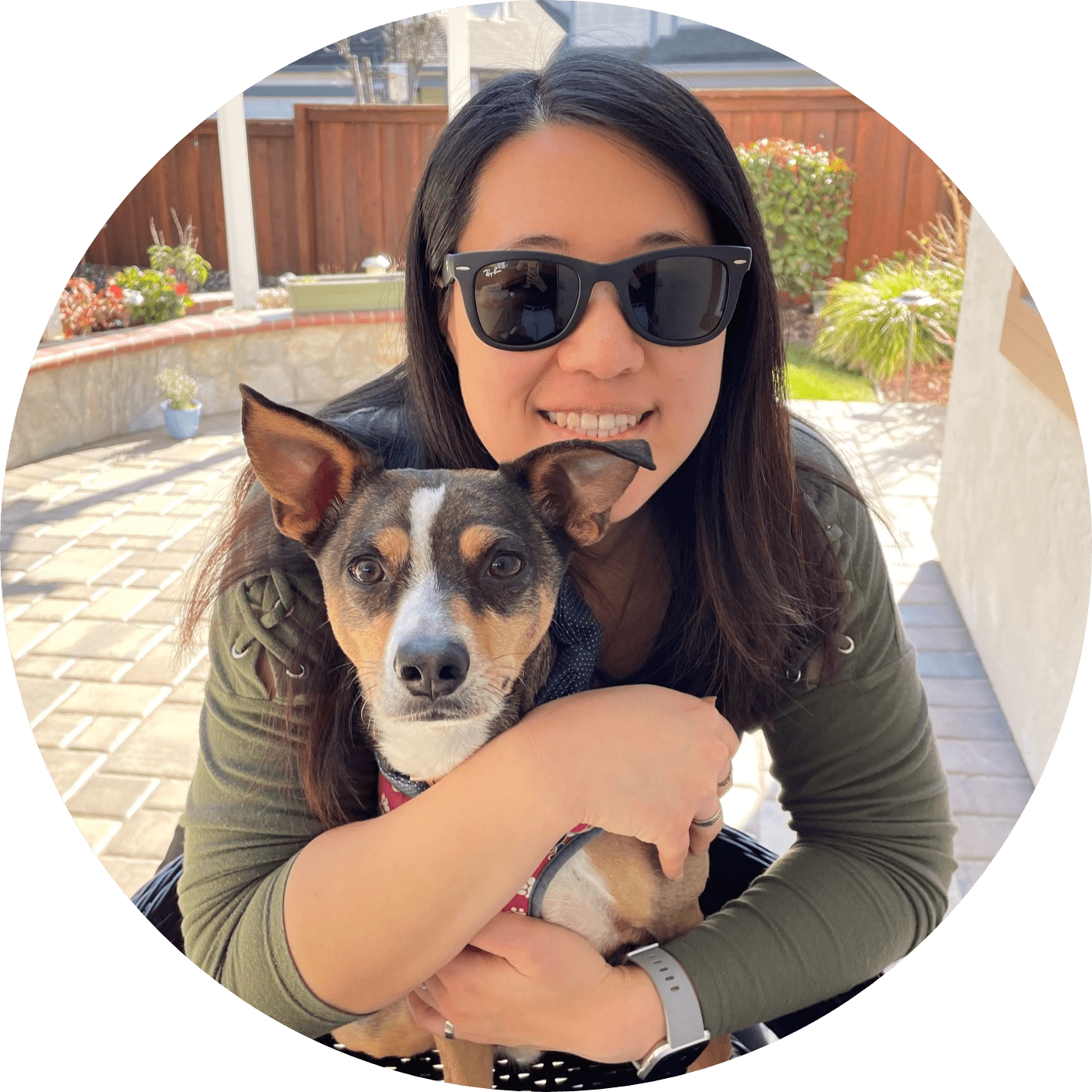 Dr. Sabrina Kong graduated from the Royal Veterinary College in England in 2016 and has been working at a small animal clinic in Northern California since then. She grew up in the Bay Area and got her bachelor's degree from Cal Poly San Luis Obispo. She also became a Certified Canine Rehabilitation Practitioner through a program at the University of Tennessee.
When she isn't in the clinic taking care of her four-legged patients, she enjoys traveling and trying new foods with her friends and her three-legged dog, Apollo. She adopted Apollo from her clinic when he was a puppy with numerous health issues. Dr. Kong truly cares about taking care of animals.