Are you looking for Cavapoo breeders in New York? Cavapoos are one of the most trending doodle dog breeds in the state. If you've walked around the neighborhood or been to a dog park, chances are you have seen a Cavapoo. They are exploding in popularity due to their gentle nature, hypoallergenic coats.. In addition, Cavapoos are an ideal family dog because they get along well with children and strangers when they are socialized as a puppy.
If you're looking for reputable Cavapoo breeders in New York, you have come to the right place. We did our own independent research to find breeders who were are experienced, ethical, produce high-quality Cavapoos, and have rave reviews from both the breeding and Cavapoo pet parents' communities. We have compiled a list of the best places where you can get Cavapoo puppies for sale in New York.
Other articles you might like: Labradoodle breeders in New York and Goldendoodle Breeders in New York.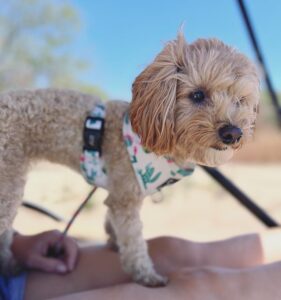 Although many online marketplaces may be overwhelmed with puppy mills, Premier Pups is an exception. They a network of reputable Cavapoo breeders.
Strict breeder screening steps, a genuine love for the welfare of dogs, and a continuous process of monitoring registered breeders are the main pillars on which Premier Pups stands.
This USDA-licensed community brings top-notch breeders and potential owners under the same umbrella. They deliver dogs all over the USA in the friendliest and safest way imaginable.
Premier Pups doesn't stop with a license!. They only collaborate with USDA-compliant Cavapoo breeders and surpass even the national standards of dog-breeding practices.
Therefore, you're sure to get a puppy from here that's been given a medical examination to ensure it's healthy. Plus, your Cavapoo puppy would be given the right shots and dewormed before it settles in with you.
You will get a 10-year health guarantee when you get your Cavapoo puppy, an industry-leading practice that's offered by very few.
Cavapoo Puppy Information:
Generation: Multi-Gen Cavapoo Puppies
Size: Miniature Cavapoo Puppies
Cavapoo Breeder Details:
Many potential Cavapoo owners have done their research and have met with numerous obstacles when trying to find a companion. These obstacles include finding a trustworthy breeder and finding breeders that have Cavapoos for sale in New York. You might even have to apply to be on the waiting list, which can take up to a year. PuppySpot is a market that vets breeders for you and has Cavapoos available today. Their process is backed by the American Kennel Club (AKC), so you know you won't be getting scammed and can get a puppy soon instead of waiting 6+ months for a litter.
With numerous Cavapoos listed on PuppySpot, you can filter out the features that don't interest you. You can choose the coat colors that you want, the gender, and you can choose the size of your dog. Finally, you can choose a designer breed or a purebred dog if you want to explore other options. If the puppy that you desire isn't in New York, then PuppySpot will safely fly them to you using their own airlines. We highly recommend going through PuppySpot's marketplace first because of how efficient it is. If you can't find what you're searching for, then feel free to continue to scroll down this list. 
Cavapoo Puppy Information:
Generation: F1, F1B, F2, F2B, etc. All generations of Cavapoos.
Size: Mini, Medium, and Standard Cavapoo Puppies
Cavapoo Breeder Details:
3. Cavapoo Kennels New York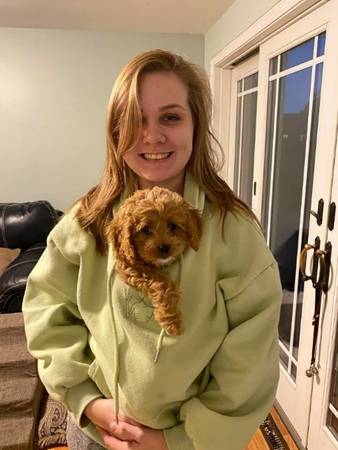 Cavapoo Kennels is run by two passionate dog lovers named Lisa and Dave. The idea of running a breeding program began as a childhood dream for Lisa and Dave's kids. The children wanted a hypoallergenic puppy that did not grow too big or stay too small. That's when the couple did some research and found the Cavapoo – a sweet, smart, and loving breed that would do well with a growing family.
Over the years, the childhood dream has turned into a full-time Cavapoo breeding business in Amherst, New York. However, the couple still has their dogs whelped and raised in their own home. They live with some of their parent Cavapoos while the rest of their dogs live in a guardian home 30-minutes away from them.
Their Cavapoos go through extensive DNA disease panel tests and they health check on the dogs' Patellas and heart tests through the OFA. Physicals are always done before each breeding to ensure that the Cavapoos puppies will be healthy and happy.
Their Cavapoo puppies in New York start crate and potty training at 5 weeks old. This is to help them transition to your home and adjust better to your living situation. They work with each Cavapoo puppy individually to help them grow and learn in a safe environment. This enables their Cavapoo puppies to be more enthusiastic and excited about new places or situations.
Cavapoo Kennels New York raises puppies that are checked by a veterinarian, de-wormed, and are up-to-date on all vaccinations. In addition, each of their Cavapoo puppies for sale in New York comes with a 2-year health guarantee.
Aside from high-quality breeding, Lisa and Dave have built their entire breeding business on transparency. They don't leave you out of the mix. Whether you're still researching or on their waiting list, they go above and beyond to ensure you have everything you need. They also post regularly and show interested Cavapoo adopters how things are being done in their breeding program. The couple welcome inquiries and typically respond within 24 hours.
Cavapoo Puppy Information:
Generation: F1, F1b Cavapoo Puppies
Size: Mini, Medium Cavapoo Puppies
Cavapoo Breeder Details:
4. Mulberry Farm New York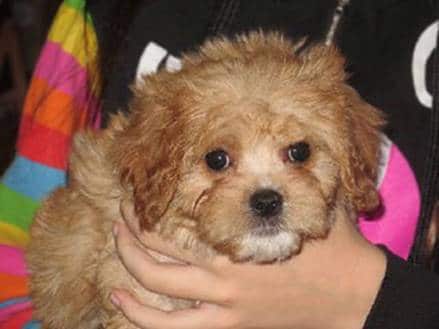 Mulberry Farm has been in the breeding business since 1966. They specialize in Cavapoos and Cockapoos in Pleasant Valley, New York. From time to time, they also breed Schnoodles. For what's it's worth, this is one of the oldest Cavapoo breeders in New York that we could find.
Their parent dogs are all AKC -registered and have undergone extensive health testing. In addition, each Cavapoo puppy is tended with the utmost care. They are vaccinated, de-wormed, and come with a health guarantee of 12 months.
A Mulberry farm Cavapoo puppy costs $2500+ depending on the color, size, and coat markings. To secure a slot on their waiting list, you will need to put down $500. The deposit is non-refundable except in special circumstances such as puppy unavailability or if the puppy is unsalable.
Mulberry Farm does not ship any of their Cavapoo puppies. They encourage interested adopters to visit by appointment and learn more about their breeding practices. The calling hours are between 10:00 am and 9:00 pm. We personally think this is one of the best Cavapoo breeders in New York.
Cavapoo Puppy Information:
Generation: F1 Cavapoo Puppies
Size: Mini, Medium Cavapoo Puppies
CavapooBreeder Details:
5. Dobralco Cavapoos NY
Dobralco Cavapoos NY is a small home breeder, licensed by New York state, that breeds Cavapoos and Silkypoos. They focus on producing quality Cavapoos that will be a blessing in your home.
All the adult dogs live in the breeder's home and are cleared for any genetic or breed-specific health issues. The Cavapoo puppies are raised in the home also, and are well-socialized to enable them to adjust to a new life with your family.
Their Cavapoo puppies in New York are kept current on vaccinations, micro-chipped, de-wormed, and come with a health warranty against genetic defects. A Dobralco Cavapoo puppy will cost you $2000 and up depending on the coloring and size. A deposit of $200 is required to book a slot on the waiting list. Generally, the average wait time for a Cavapoo puppy is 12 to 18 months.
Cavapoo Puppy Information:
Generation: F1, F1b Cavapoo Puppies
Size: Medium Cavapoo Puppies
Cavapoo Breeder Details:
Location: Davenport, NY 13750
Website:  Dobralco Cavapoos NY
Telephone: 607-267-6255
Email: dobralco@icloud.com
6. Luvly Acres Cavaliers New York
Luvly Acres Cavaliers is located in Stanfordville, Dutchess County New York. They began breeding dogs 20 years ago when they first adopted a Blenheim girl named Jade. Jade was wonderful and before they knew it, they also got a Blenheim boy called Morgan.
Jade and Morgan became the pioneers of their breeding program. Today, Luvly Acres Cavaliers breeds Cavaliers and Cavapoo puppies.
Their adult dogs are AKC-registered and have gone through extensive health tests to make sure their ancestry is right for breeding. Their Cavapoo puppies in New York come with a 1-year health guarantee, the 1st set of shots administered, veterinarian wellness certificates, a deworming schedule, and tons of socialization experience! For more information on current pricing, we advise you to speak to the Cavapoo breeder.
Cavapoo Puppy Information:
Cavapoo Breeder Details:
5 Things You Should Know About the Cavapoo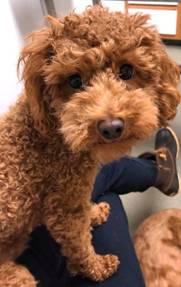 Cavapoos are considered mostly hypoallergenic dogs. However, if they have more Cavalier King Charles Spaniel in their genetics, the coats may shed, making them less allergy-friendly. You'll want to get a Cavapoo puppy that is F1B with more Poodle genetics if you won't want them to shed hair.
Cavapoos are very heat sensitive. They should not be left out for too long during hot summers. These dogs have long coats and don't do well in extreme heat.
Cavapoos make great therapy dogs due to their soft nature. In general, doodles are well tempered with a happy personality. Thus, when they are properly trained and socialized, they make some of the best therapy dogs.
They can get a little naughty sometimes but with training and a firm and patient owner, Cavapoos will learn quickly. If you don't exercise or mentally stimulate your Cavapoo, they will become bored and destructive. Often times, you'll see items chewed around the house.
Cavapoos thrive on human companionship and don't do too well when you leave them alone for long periods. They tend to have severe separation anxiety and will bark or cry until you're back.
Frequently Asked Questions About Cavapoos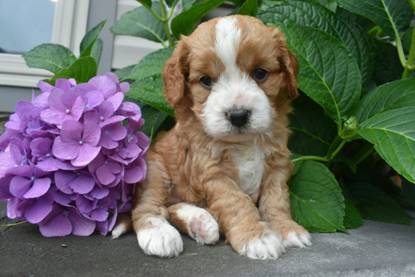 The price of a Cavapoo puppy in New York depends on a couple of factors such as ancestry, size, color among others. Typically, a Cavapoo puppy will cost you between $1000 to $3800 depending on which breeder you choose. Keep in mind that since Cavapoos have become very popular, their price has also gone up.
2. How big will my Cavapoo get?
An adult Cavapoo weighs between 15 to 20 pounds and stands at 14 to 18 inches at the shoulders. However, it highly depends on what size Poodle the Cavapoo is bred with. Most of the time, Cavapoos are bred with a toy or mini Poodle. If a Cavapoo is bred with a larger Poodle, it can become larger in size.
3. Are Cavapoos good family dogs?
Yes! Cavapoos make excellent family dogs due to their soft and friendly nature. They are loyal, affectionate, and great with kids and seniors. They also go well as therapy or service dogs.
4. What health issues do Cavapoos have?
Due to their crossbreed nature, Cavapoos are generally considered to be a healthier breed in comparison to a purebred dog. They inherit a genetic trait called hybrid vigor. A reputable Cavapoo breeder in New York will do all the necessary health checks to reduce the risks of your Cavapoo developing a genetic disease. However, it is good to be mentally prepared so that you understand what you are getting into.
Cavapoos health problems include Mitral valve disease, epilepsy, Syringomyelia, and hip dysplasia. These problems are usually inherited from the parent dog breeds. This is why you should never buy from a puppy mill or backyard breeder.
We advise that as you do your research, take time to research the health problems of Cavapoo's parent breeds. Remember, most of these diseases don't show up when the puppy is young. 
Conclusion for Cavapoo Breeders in New York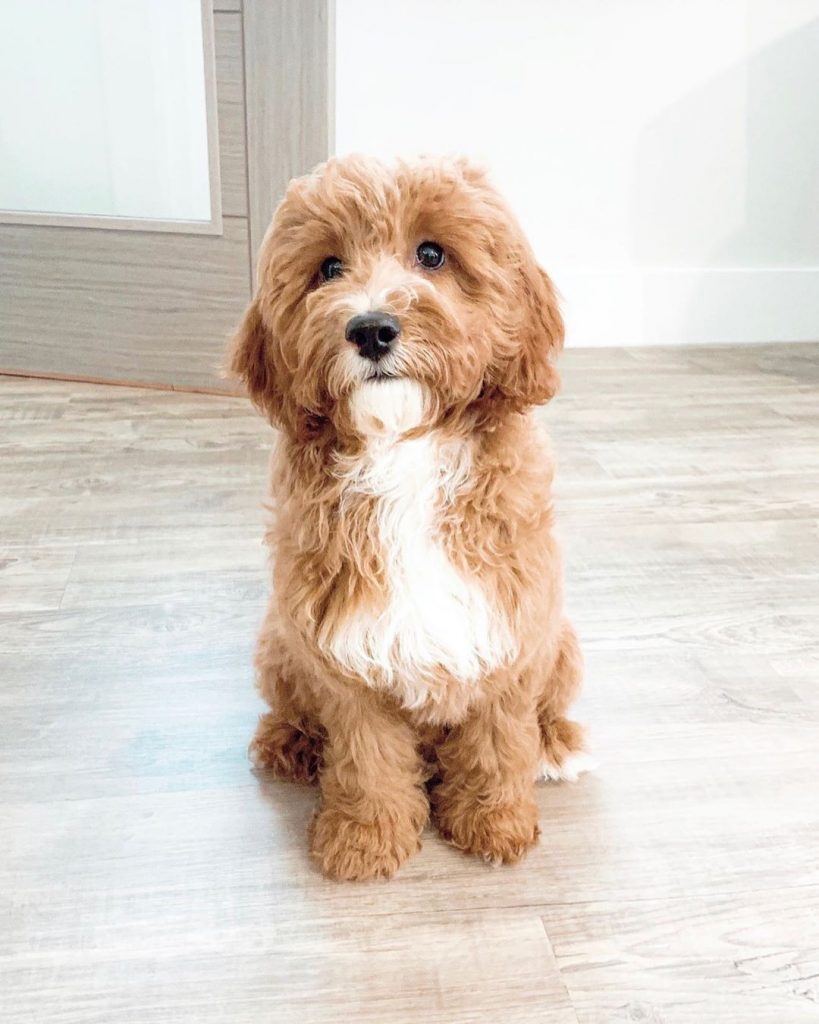 Bringing home a Cavapoo puppy in New York is a big decision. It is important to research widely and deeply to ensure you are getting a healthy and happy dog. While there are ethical and experienced Cavapoo breeders in New York, there are puppy mills looking to make quick money.
Well-done research can ensure you're buying from an ethical breeder in your search for a Cavapoo puppy. We recommend you to start with our vetted list of Cavapoo breeders in New York. If you are not satisfied with either of them, check with local groups, and always ask for referrals. We wish you the best as you bring your Cavapoo puppy home.
Other articles you might like: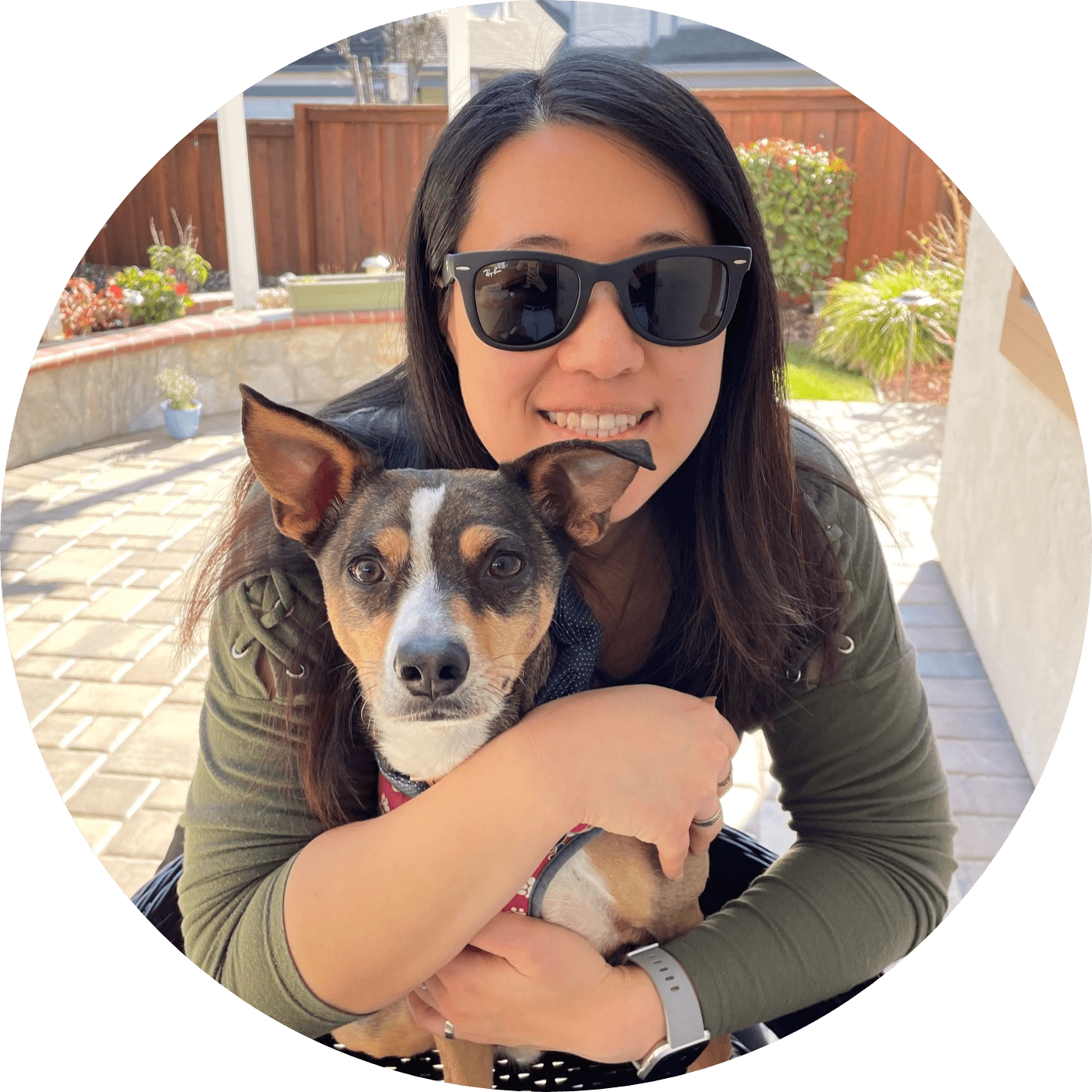 Dr. Sabrina Kong graduated from the Royal Veterinary College in England in 2016 and has been working at a small animal clinic in Northern California since then. She grew up in the Bay Area and got her bachelor's degree from Cal Poly San Luis Obispo. She also became a Certified Canine Rehabilitation Practitioner through a program at the University of Tennessee.
When she isn't in the clinic taking care of her four-legged patients, she enjoys traveling and trying new foods with her friends and her three-legged dog, Apollo. She adopted Apollo from her clinic when he was a puppy with numerous health issues. Dr. Kong truly cares about taking care of animals.