Are you in the market for a good-natured, loyal, and intelligent dog in Massachusetts? Do you want your dog to look like a real-life teddy bear? If that's the case then a Cavapoo is the dog for you! These little dogs are the perfect companion for someone with limited space or anyone just looking for a cute and lovable puppy that doesn't shed and is hypoallergenic.
Cavapoo puppies for sale in Massachusetts have become extremely popular and there are quite a few puppy mills looking to make some quick money. They won't health check their dogs or really provide you much information about their parent lineage. Always make sure to do your own independent research.
If you live in Massachusetts and have decided to adopt a Cavapoo, you may not know where to start. Below you will find a list of the best Cavapoo breeders in Massachusetts in the surrounding states. We honestly couldn't find a single reputable Cavapoo breeder in Massachusetts so we choose nearby and surrounding states. These are reputable breeders that you can contact to ask any questions you may have about Cavapoos puppies. So check out the list and get started on finding your new furry friend!
Other articles you would like: Cavapoo vs Goldendoodle and Types of Cavapoo Colors.
1. Mulberry Farm Cavapoos
If you live in Massachusetts, you may have noticed that there are not a lot of Cavapoo breeders in your state that are reputable. However, there are many breeders in the surrounding areas. For example, Mulberry Farm Cavapoos, located in Pleasant Valley, New York, is a great place to adopt a Cavapoo puppy.
Mulberry Farm is a breeder that exclusively focuses on Cavapoos and Cockapoos, so they are very familiar with these breeds' needs. Their goal is to provide the care needed for all the puppies to be healthy and well-tempered. All their Cavapoo puppies are raised in a home environment where they socialize with adults and children of all ages.
On the website, Mulberry Farm Cavapoos provides many resources for dog owners. You can find a suggested outline for crate training, how to avoid parasites and other sicknesses in your puppy, and suggested food for your puppy. All the Cavapoo puppies are also dewormed before being adopted.
So, if you are interested in adopting a Cavapoo from Mulberry Farm, contact them today. All applicants are screened to ensure they are the right fit for a Cavapoo. Once you have been screened and approved, you can give them a deposit to place a hold on a puppy for you!
Cavapoo Breeder Details
2. Dobralco Cavapoos
Dobralco Cavapoos is located in Davenport, New York, which is near Massachusetts. They pride themselves on breeding quality Cavapoo puppies. Their motto is quality over quantity to ensure that their dogs and puppies are as healthy as possible. Dobralco Cavapoos only breeds their parent dogs selectively and at certain times of the year. Each parent dog has ample time between litters to recover and maintain their overall health.
Every puppy from Dobralco Cavapoos is veterinarian checked, de-wormed, microchipped, and vaccinated before adoption. If you adopt a puppy from this business, you are also given a one-year health guarantee to ensure that you have received a healthy puppy. The puppies in the care of Dobralco Cavapoos are kept in the family home, so they are well socialized through their exposure to the family, including adults and children of all ages.
All the dams and sires of Dobralco Cavapoos are DNA tested for genetic diseases that may harm their puppies. All these dogs have passed these genetic screenings to ensure the health of their litters. This helps to ensure that you are getting a healthy Cavapoo puppy that will be raised in Massachusetts.
If you are interested in adopting a puppy from Dobralco Cavapoos, you can find an adoption application on their website. Dobralco Cavapoos pride themselves on being a transparent breeder. They want to be truthful to all their customers, so they have the waiting lists for each litter posted on their website as well as estimated wait times, so you know exactly how far away you are from getting your Cavapoo puppy.
Cavapoo Breeder Details
3. Rivers Edge Cavapoos
Rivers Edge Cavapoos, located in Lowville, New York, wants to provide all its customers with a well-balanced companion. This is a Cavapoo breeder near Massachusetts and you will have no problem transporting this puppy back to your state. Their Cavapoo puppies are well-socialized from a young age, so they are friendly with all people.
Additionally, these puppies are handled often to experience full-body touch, which will help them become comfortable with grooming, so they aren't a nightmare to groom when they are older. Moreover, their Cavapoos are also exposed to early neurological stimulation at a young to develop healthy brains and bodies.
Each puppy in the care of Rivers Edge Cavapoos is up-to-date on all their shots at the time of adoption. Additionally, all puppies are de-wormed and litter trained before they enter your home. If you decide to adopt a puppy from Rivers Edge Cavapoos, please note that you must sign a spay or neuter policy that the business guarantees to follow-up on.
If you think you may be interested in adopting a puppy from Rivers Edge Cavapoos, you should join the waitlist as soon as possible. They state that their waitlist is about 1.5 years long, however, spots can open up quickly because it is refundable. If you change your mind, you can always get your deposit back.
On their website, you can view the dams of sires for the litters. These dogs have been DNA tested for hereditary diseases. You can view each dog's biography and measurements on the website.
So, give Rivers Edge Cavapoos a call today if you are interested in adopting a dog from them near Massachusetts. They can help you with all the steps to getting you to your new puppy!
Cavapoo Breeder Details
4. Coastal Havapoo and Cavapoo Puppies
If you live closer to the Northeastern part of Massachusetts, you may want to check out Coastal Havapoo and Cavapoo Puppies, located in Seaport, Maine. You will have no issues transporting and raising your Cavapoo puppy in Massachusetts.
This business prides itself on providing all customers with healthy dogs. Each of their parent dogs is registered with the American Kennel Club (AKC) to ensure that their Cavapoo puppies meet a high standard. All dams and sires are also DNA screened and approved for hereditary diseases that could be passed down to the puppies. If you are interested in viewing the parent dogs, you can visit their website to see pictures and measurements for each dog.
Every puppy born at Coastal Havapoo and Cavapoo puppies is born and raised in the family home. This ensures that puppies are well socialized before adoption, as they are handled often by people of varying ages. Additionally, every Cavapoo puppy comes with a one-year health guarantee.
So, if you are interested in adopting a puppy from Coastal Havapoo and Cavapoo Puppies, check out their website, where you can fill out an adoption application and get started on welcoming home your new best friend!
Cavapoo Breeder Details
How to Choose a Cavapoo Breeder in Massachusetts
As you can see, there are not many Cavapoo breeders in Massachusetts; however, you can also see that there are breeders in surrounding states that are not too far and are willing to help you find your new best friend.
Remember, you are looking for a reputable business that can guarantee your puppy's health and wellness when you are looking for a breeder. These people are the ones handling your new family member during its earliest stages of life, so make sure you trust them. You'll find the breeders on this list take pride in the care of their parent dogs and puppies. Cavapoos are a 13+ year investment so it's important that you purchase a healthy one.
Additionally, if you decide to adopt a puppy from out-of-state, make sure you have travel arrangements. Some breeders are willing to ship or transport puppies, but others have strict no-shipping policies. This is a good thing to ask a breeder before committing to a waitlist. Always check for health tests, genetic tests, puppy warranties, and ask if you can tour their breeder facilities to meet the parent dogs.
Conclusions for Cavapoo Breeders in Massachusetts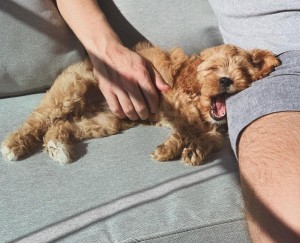 Cavapoos are a hybrid dog breed that consists of a mix between Cavalier King Charles Spaniel and Poodle. These dogs have the intelligence and trainable temperament of a Poodle and the playful and affectionate temperament of a Cavalier King Charles Spaniel. These dogs are perfect for people who may live in smaller places, such as apartments because they only grow to be about 25lbs on average. That being said, these dogs are very playful, so a large yard or space is also perfect for these puppies. Plus, regardless of your space, who doesn't want a real-life teddy bear to cuddle with!
If you live in Massachusetts and want to adopt a sweet and intelligent little friend, look no further than these nearby Cavapoo breeders. Each breeder wants to unite you with your perfect puppy, so contact them today to get started on your journey to adding a member to your family.
Check out these other articles: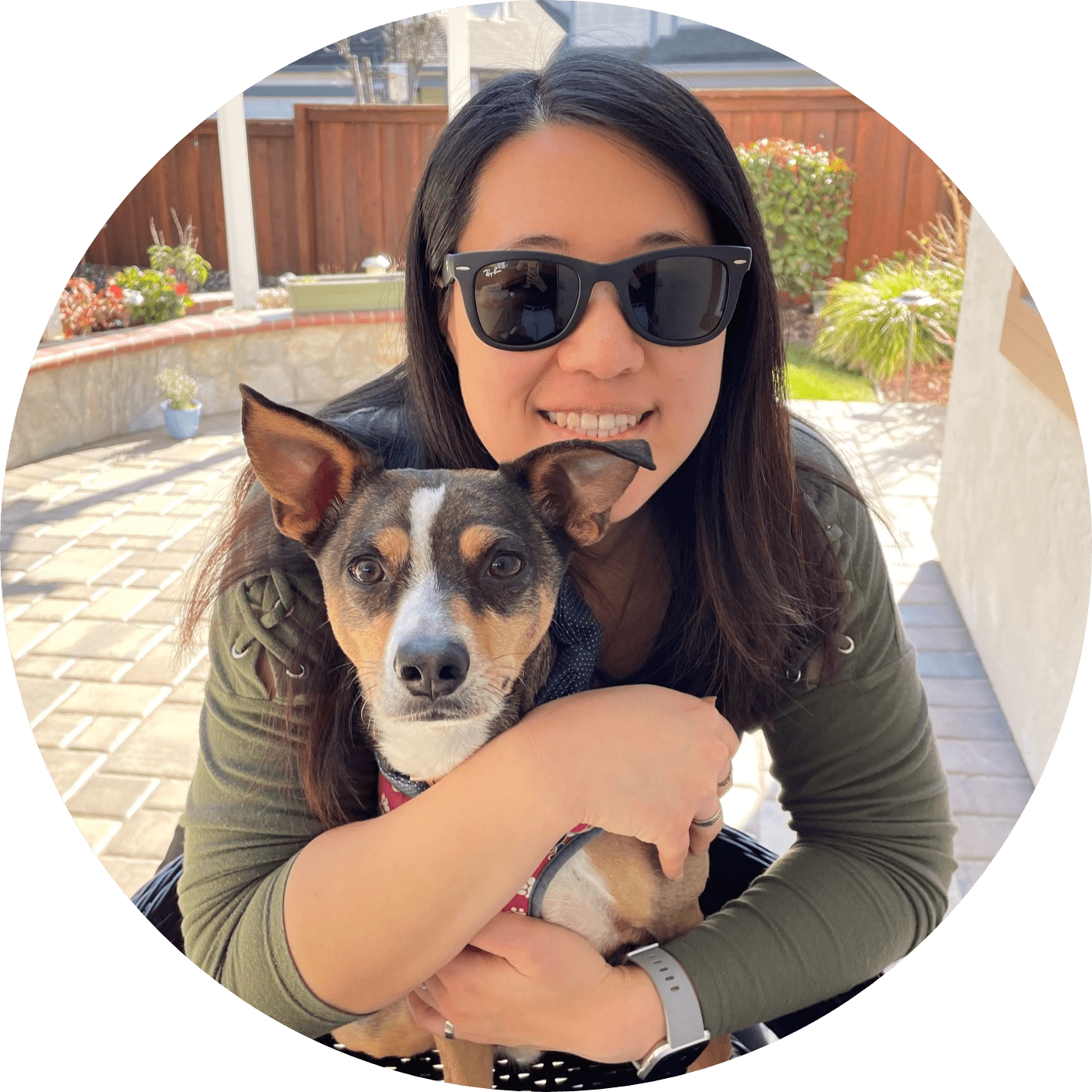 Dr. Sabrina Kong graduated from the Royal Veterinary College in England in 2016 and has been working at a small animal clinic in Northern California since then. She grew up in the Bay Area and got her bachelor's degree from Cal Poly San Luis Obispo. She also became a Certified Canine Rehabilitation Practitioner through a program at the University of Tennessee.
When she isn't in the clinic taking care of her four-legged patients, she enjoys traveling and trying new foods with her friends and her three-legged dog, Apollo. She adopted Apollo from her clinic when he was a puppy with numerous health issues. Dr. Kong truly cares about taking care of animals.