Here's what you need to know if you're searching for a dog training service in New York. Man and dogs have been working together for thousands of years, ever since the first domesticated dogs helped us hunt and protect our children and homes. Today, that intense, deep partnership is still enjoyed by over 80 million Americans throughout the United States.
A service dog is a type of assistance dog specifically trained to help people with disabilities or work in partnership with us to improve our lives. Service dogs can perform various tasks to help their owners, including helping them with mobility, fetching items, providing emotional support, and more.
Before scrolling down this guide to find a dog training service in New York, you can check out these other recommendations from our team at We Love Doodles: Best Dog Trainers in New York and Best Dog Groomers in Shoreham, New York.
Find a Dog Training Service Near Me in New York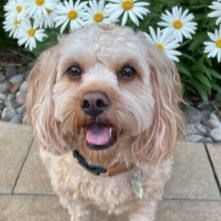 If you are looking at service dog training in New York, we've done some heavy lifting and are happy to bring you some of our favorites.
Dog Training Guides: Best Puppy Potty Training Sprays and Best Dog Bells For Potty Training.
1. Unique K9 Services, LLC
Ron Myers, a licensed professional dog trainer, owns and operates Unique K9 Services. Ron and the staff at Unique K9 Services, based in New York City, employ reward-based and operant conditioning methods to create a joyful training environment and get the most out of your dog. Ron provides basic and advanced obedience training, behavior management, and service dog training.
Unique K9 Services can examine and evaluate your dog for service dog training and train all the obedience skills necessary to pass the relevant exams. Because your dog needs certain skills and activities to aid with the handicap they are serving, Unique K9 Services can train your dog to execute these tasks and get certified as a service dog.
Unique K9 Services, LLC Details
2. Certified Canine Services Inc.
Certified Canine Services' staff has more than two decades of professional training expertise. They are based in Pulaski and try to assist owners in building an unbreakable link with their dogs by enhancing communication and making training enjoyable. Service dog training is available in addition to conventional obedience training.
The Certified Canine Services team will first listen to your needs and determine which abilities your dog will need to master. They will then create a plan tailored to your dog's needs, which will always begin with a 4-week obedience training to ensure your dog has the skills necessary to help you. The basic service dog program costs $4,900, including an obedience school and a two-week public access course.
Not all service dogs are the same. As a result, Certified Canine Services will break it down into chunks to assist potential clients in understanding what it could take to train their dog for a specific service. They will create a program that is tailored to your specific needs, with the four-week obedience program used as the core, cementing the relationship that you will have with your service dog.
Certified Canine Services Inc. Details
3. Phillips Command Dogs
Phillips Command Dogs provides various training services, such as obedience training, problem-solving, behavior management, and various special skills and activities. Stephen B. Phillips, the owner and professional trainer has over three decades of professional expertise, has previously worked with police dogs, and has advanced specialized training abilities.
Phillips Command Dogs provides medical alert training for dogs to aid with diabetic and seizure alarms and for people with PTSD or other psychological illnesses. Dogs can also be trained to help with movement, give balance or physical support, collect dropped goods, and open and close doors.
Phillips Command Dogs use a blend of inductive and positive training specifically suited to your dog. They can locate the ideal dog for you and send it untrained, partly or completely trained in whatever breed and style of training you want.
Phillips Command Dogs Details
4. All Dawgs
Diane Blackman, a native of North Carolina and owner of All Dawgs Training Services and Daycare, brought home a Golden Retriever puppy named Tiger in 1996. She had no idea how much just one puppy would transform her life. Diane decided to become a dog trainer after enrolling Tiger in an obedience class, and she joined the staff of the dog-training facility.
All Dawgs can teach your dog a range of abilities based on your unique needs, such as balancing support, bracing, asking for assistance, pushing a wheelchair, opening and shutting doors, fetching goods, and more. All Dawgs is owned and maintained by Diane Blackman, a licensed professional dog trainer, and is based in Albany, New York, in January 2014 and includes two separate classrooms totaling 5,200 square feet of training space.
Diane and her team employ balanced training methods and provide puppy obedience instruction and basic and expert dog obedience. All Dawgs also offers specialized training services such as service dog training and agility programs.
All Dawgs Details
5. Off Leash K9 Training, LLC
Off Leash K9 Training in Albany, NY, is a well-known dog training business with over 140 locations across the United States. In addition to puppy training, basic and advanced obedience, and aggressive training, they also provide service dog training. Off Leash K9 Training offers service dog training for canines who are being taught for anxiety or PTSD alerts, ADHD or autism support, or mobility aid.
Your dog will first have a temperament exam, then participate in one of the training programs, which may involve basic obedience training and special service training, depending on your needs. After which, the dogs that pass a public access test will eventually be certified.
Off Leash K9 Training, LLC Details
6. Rochester NY Dogs
Rochester NY Dogs is a dog training company in Pittsford, New York, that offers various services. Their famous board-and-train courses provide a fantastic, immersive training experience that consistently produces speedy results. They also provide private dog training sessions and service dog and therapy dog training.
Rochester NY Dogs training dogs to assist with diabetic and epileptic alerts and those with PTSD or other behavioral disorders. Dogs can also be trained to help with movement, balance, or physical assistance, find misplaced goods, and open and close doors.
Rochester NY Dogs Details
Choosing the Right Dog Trainer in New York
We hoo-mans have worked in partnership with dogs since the beginning of time. Why not carry on the match made in heaven? They can make our lives easier, especially if you have a mobility or medical problem. These remarkable creatures can sniff out cancers, give early warning to seizures, and assist with mental health issues like severe PTSD and OCD.
Guide dogs can be our eyes while hearing dogs can be our ears. Mobility dogs can assist folks in wheelchairs, help us carry our stuff, open our doors, and be an extension of your right hand (or left, if you're a leftie).
And you might think this is akin to slavery to a dog, but nothing could be further from the truth. Working dogs LOVE to work. Their lifelong mission is to work in partnership with us, and nothing makes them happier.
There is a multitude of reasons why millions of service dogs are trained each year, but the most crucial thing is that they have a job to do, and that job is to make their owner's life (and theirs) happier and more convenient than it would have been without a canine.
What Makes a Good New York Service Dog?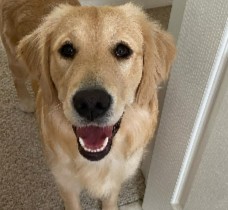 Not all dogs make good service dogs. A service dog must have impeccable basic obedience skills, obeying simple commands like sit, stay, heel, down, and come. In addition, service dogs have to be calm and patient around people and extremely comfortable in crowds and environments with excessive stimuli.
You can't have a seeing-eye dog running off and chasing a squirrel while on duty! Common breeds of service dogs included German Shepherds, Golden and Labrador Retrievers, Collies, Cocker Spaniels, and Saint Bernards.
Conclusion For The "Best Service Dog Training in New York"
If you have decided that you want a service dog, congratulations! You are about to embark on a long, happy partnership with your best friend, with a bond that will bring you closer.
While training a service dog takes loads of time, patience, and effort, the rewards are immeasurable. Thanks for reading, and good luck in your upcoming service dog training. It is going to be loads of fun!
For more guides similar to this list of dog training services in New York, you can check out:
Before you bring your dog to a service trainer in New York, you can learn more by watching "Service Dog Training – Basic Commands" down below: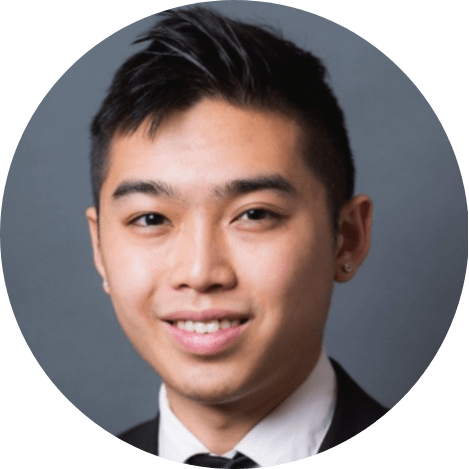 Andy is a full-time animal rescuer and owner of a toy doodle. When he's not saving dogs, Andy is one of our core writers and editors. He has been writing about dogs for over a decade. Andy joined our team because he believes that words are powerful tools that can change a dog's life for the better.
Why Trust We Love Doodles?
At We Love Doodles, we're a team of writers, veterinarians, and puppy trainers that love dogs. Our team of qualified experts researches and provides reliable information on a wide range of dog topics. Our reviews are based on customer feedback, hands-on testing, and in-depth analysis. We are fully transparent and honest to our community of dog owners and future owners.