The Goldendoodle is a designer dog breed that has become one of the most popular crosses since its introduction in the 1990s. A Goldendoodle is a cross between a Poodle (Standard, Moyen, or Miniature) and a Golden Retriever. If successful, the result is a mix that truly has the best of both breeds. Adult Goldendoodle breeders can help you bring home one of these delightful dogs.
Goldendoodles have a reputation for being great family dogs for active families, loving and loyal companions, and to top all of that off, adult Goldendoodles (and their puppies) are light shedders, hearty and playful. These dogs have a reputation for being of sweet temperament, intelligent, trainable, and irresistible. Just one look at those curly teddy bear faces and how can you help falling in love? Additionally, Goldendoodles come in small standard, large standard, and miniature sizes so there's a Goldendoodle size for everyone. They are energetic and playful dogs, so purchasing a Goldendoodle requires a commitment to walking, playtime, obedience training, and, since Goldendoodles are so loving, they also require a lot of snuggle time as well.
In terms of health, Goldendoodles tend to be healthier than many purebred dogs due to "hybrid vigor", meaning that hybrid or mixed breed dogs are heartier and carry less of the health problems that purebred dogs are known for. This is due to breeders bringing in new bloodlines, versus the in-breeding that has taken place to refine the characteristics of purebred bloodlines throughout the generations. Since there is no standard for the Goldendoodle nor are they recognized by the AKC, there have been some unethical practices in breeding these dogs over the generations. It's important that you do your research when selecting a breeder to make sure that the parents of any dog you purchase are registered AKC or have a veterinary certificate of health.
Not everyone has the time, energy, or patience to train a Goldendoodle puppy. For those people, an adult Goldendoodle is a far better choice than a young puppy. To assist you in your quest to find a quality adult Goldendoodle for purchase, we've compiled a list of rescue organizations and breeders who have adult Goldendoodles for sale. There are breeders who do not sell their puppies until they are nearly a year old. We will include these dogs on our list as well. Many of these dogs are adults that have been retired from breeding programs across the country or rescued from harsh circumstances. These dogs are generally fostered in homes and families where they are trained and cared for by a veterinarian, and exposed to family life. This helps them feel secure and makes them ready to be re-homed into your family and to become a loving and well-adjusted canine companion and family member.
Before scrolling down this list, check out these recommendations: Best Goldendoodle Rescues in the U.S. and Standard Goldendoodle Information, Facts, Images!
1. Pride and Prejudoodles
Pride and Prejudoodles is a breeder of quality Goldendoodle puppies located in Virginia. They have a wonderful breeding program with a twist. Pride and Prejudoodles has an affiliated training program. They adopt out dogs that have had training because they believe that a family that gets a trained dog is more likely to keep it and have it thrive as a member of their family.
These adult Goldendoodle breeders offer various levels of training and will continue to train dogs and sell them up to around one year of age. A dog that is a year old is considered an adult, even though they still have many puppy tendencies. They do need to continue their training but are far beyond the requirements they had as a young puppy. Contact this breeder via the website and join their email list to be informed on the activities at Pride and Prejudoodles. This will start you off right on the process of selecting and purchasing one of these amazing adult Goldendoodles.
Adult Goldendoodle Breeder Information:
Adult Goldendoodle Information:
2. Jubilee Labradoodles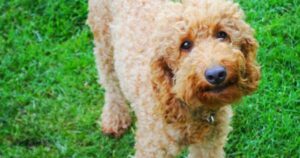 Jubilee Labradoodles is located in Onsted, Michigan, and is a breeder that is developing Goldendoodle crosses and Australian Labradoodles. They are looking for people to co-own their adult Goldendoodles during their breeding career, then take the retired dog into their home after it's been spayed or neutered. This gives the best of both worlds. You get the pick of the litter and get to work with the breeder, watching your dog grow and develop and have input on its training and care, then you get to have the dog once its breeding days have ended.
This is called a guardian home, and many adult Goldendoodle breeders make these arrangements so that their breeding stock can thrive in a loving home with individual care and it frees up the breeder to concentrate on their breeding program and preparing their puppies for their lives with their new owners.
Adult Goldendoodle Breeder Information:
Adult Goldendoodle Information:
Guardian homes sought
Adult dogs for sale
3. Doodle Dandy
Doodle Dandy Rescue in Texas is a rescue, rehabilitation, and rehoming organization that also specializes in re-homing doodles whose owners are no longer able to care for them due to changes in their life circumstances. Owner surrenders are a big part of the work they do. Doodle Dandy has young and adult Goldendoodles come through their doors, and they work very hard to match their dogs with the perfect new home. They rely on a network of fosters and volunteers who train and assess the dogs so that they can be properly matched with a new owner.
If you're interested in a Goldendoodle from Doodle Dandy Rescue, contact them regarding fostering or adopting one of these wonderful adult Goldendoodles. However, since this is a Goldendoodle rescue, they do tend to have quite a long waitlist since this breed has grown in popularity.
Adult Goldendoodle Rescue Information:
Adult Goldendoodle Information:
Foster before you adopt an adult Goldendoodle
Apply to Doodle Dandy Rescue to adopt one of these amazing adult Goldendoodles
4. Doodle Rescue Collective
Doodle Rescue Collective isn't a single rescue facility. It's a network of Goldendoodle rescuers and fosters all over the country who work tirelessly to save, rehab, and rehome doodles of all sorts, including adult Goldendoodles. DRC partners with Petfinder and other rescue organizations to transport dogs from high kill shelters to caring foster situations where they can adjust and become secure with people, receive veterinary care, and be prepared for adoption. Read the Adoption Policies and Procedures and then fill out your application so that DRC can match you with one of their adult Goldendoodles near you.
Adult Goldendoodle Rescue Information:
Adult Goldendoodle Information:
DRC does not adopt to homes with small children
DRC does not adopt for therapy or service dogs
5. IDog Rescue
IDOG Rescue is a non-profit rescue that focuses on saving Labradoodles and Goldendoodles. They don't have a single facility but have a network of fosters and volunteers across the country working to save these wonderful dogs and find them great new homes.  They have adult Goldendoodles available for adoption.
They partner with Petfinder and AdoptaPet to help match doodles with homes across the United States. In order to adopt a dog, you must first apply and then pass an interview. IDOG checks veterinary and personal references and has a strict criteria for adopting an adult Goldendoodle.
IDOG is also interested in finding fosters and volunteers. They run on volunteers and donations and work hard to protect doodles all over the United States.
Adult Goldendoodle Rescue Information:
Adult Goldendoodle Information:
Adult Goldendoodles are placed by the application process
Sign up for notifications when an Adult Goldendoodle is available in your area.
Conclusion for Adult Goldendoodle Breeders
Some people don't want a Goldendoodle puppy since they are full of energy and will bite on everything. Luckily for you, there are several different adult Goldendoodle breeders out there where you can often find a trained dog. Additionally, there are several Goldendoodle rescues where the dogs are primarily adults. We that you were able to find your next dog from our recommendations!
You will also like: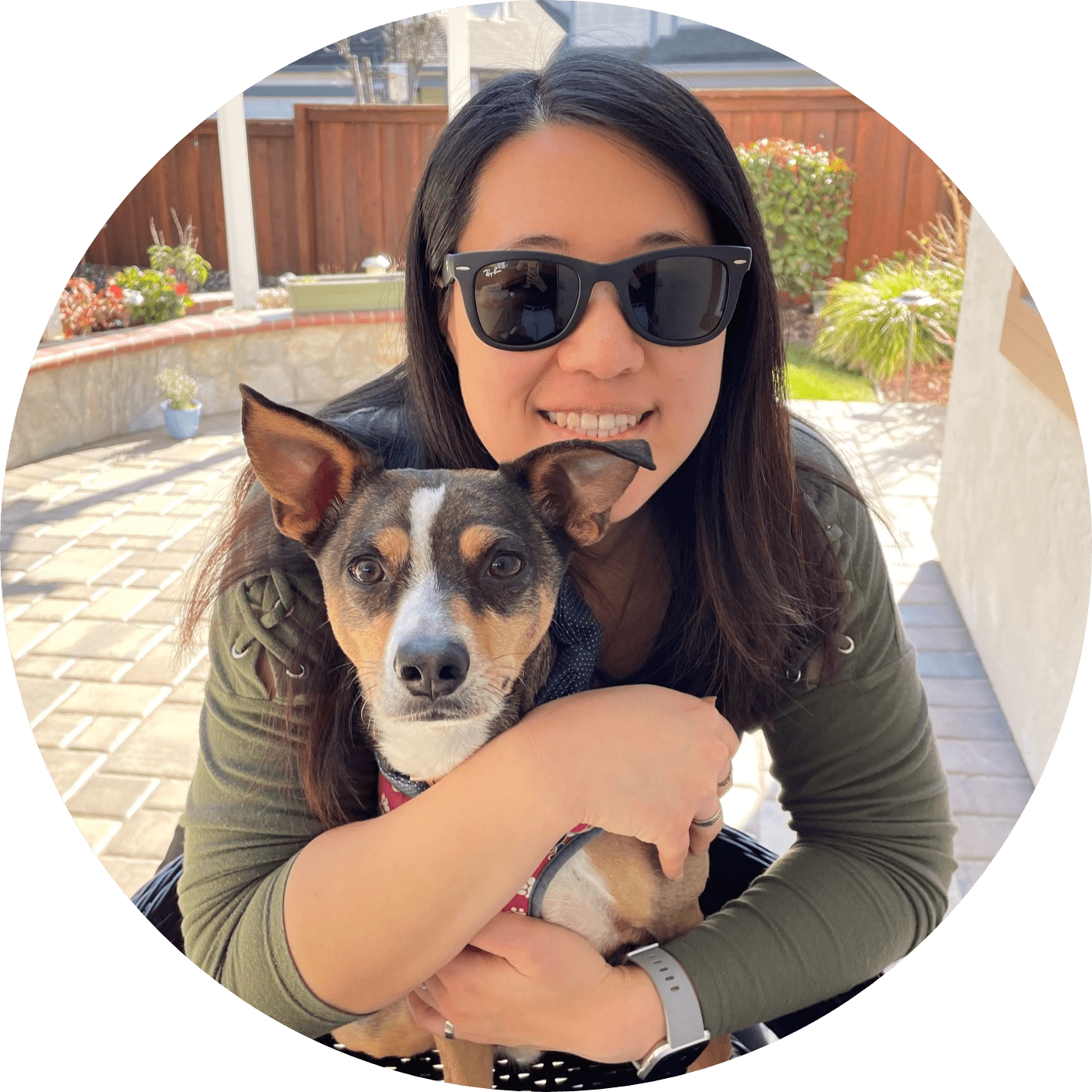 Dr. Sabrina Kong graduated from the Royal Veterinary College in England in 2016 and has been working at a small animal clinic in Northern California since then. She grew up in the Bay Area and got her bachelor's degree from Cal Poly San Luis Obispo. She also became a Certified Canine Rehabilitation Practitioner through a program at the University of Tennessee.
When she isn't in the clinic taking care of her four-legged patients, she enjoys traveling and trying new foods with her friends and her three-legged dog, Apollo. She adopted Apollo from her clinic when he was a puppy with numerous health issues. Dr. Kong truly cares about taking care of animals.