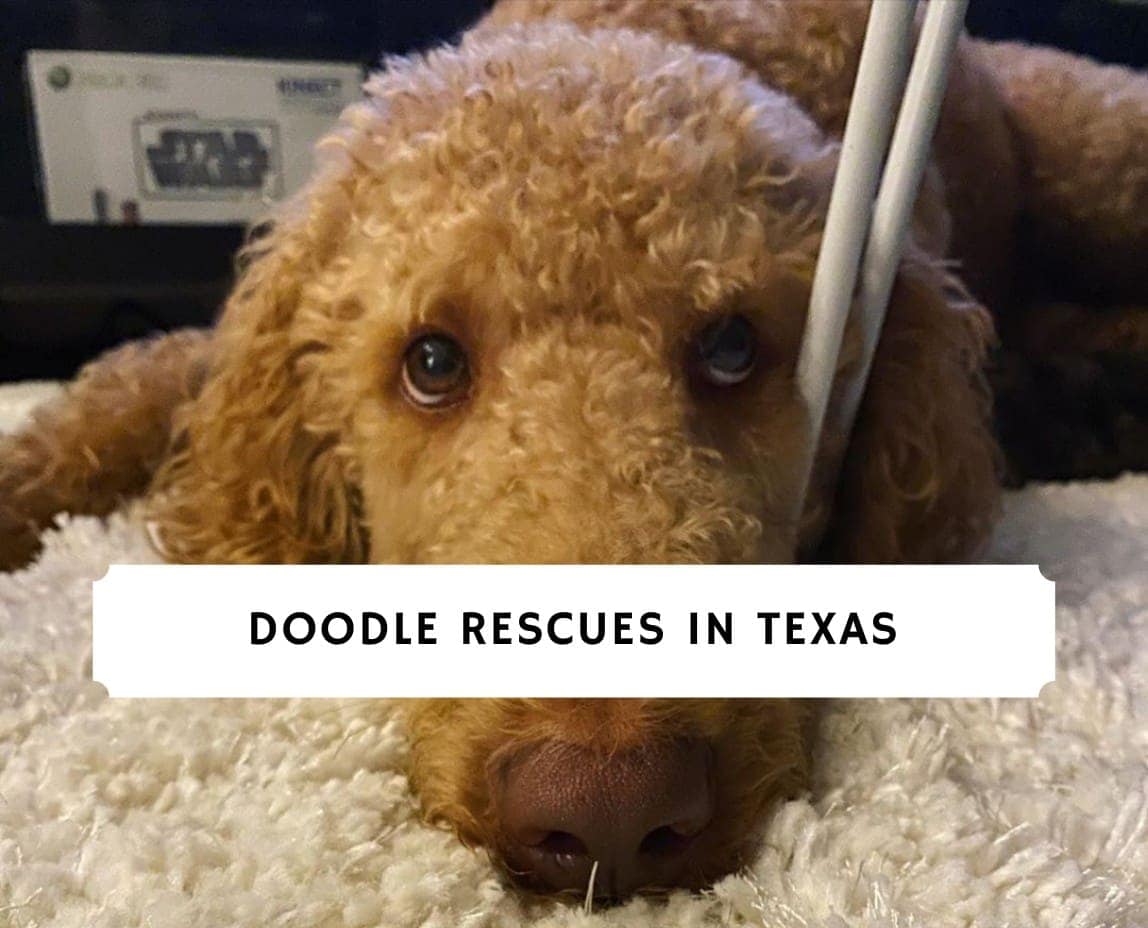 When it comes to bringing a new furry friend into your family, you want to make sure you're getting a dog that's going to add to the family dynamic. You also want to get a dog that going to fit in well with your current lifestyle. This may be a Doodle, this may be a rescue dog, or maybe it's actually both. In that case, you should be looking at some of the top Doodle rescues in Texas to find out how you can adopt your next dog from one of these facilities.
In general, we will say that Doodles are relatively difficult dog breeds to adopt or rescue, especially in Texas. They are in extremely high demand because of their hypoallergenic fur, non-shedding coats, and easygoing temperaments. However, there are several Doodle adoptions in Texas where you can rescue a dog.
Most of the Doodle dogs that you rescue will be adults that may have had a difficult past. You'll find Doodle dogs from previous puppy mills, that have been surrendered for barking, or maybe their owner passed away. By rescuing a Doodle in Texas, you're not only saving a dog's life but you're also making room for another dog to be rescued. In addition, rescuing a Doodle is significantly cheaper than buying a Goldendoodle, Labradoodle, or other designer dog from a breeder.
Check out these other articles: Bernedoodle Breeders in Texas and Goldendoodle Breeders in Texas.
1. Doodle Dandy Rescue Texas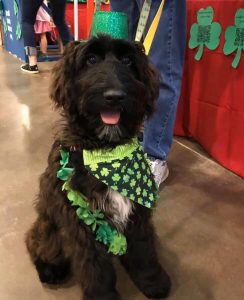 Doodle Dandy Rescue is a rescue and rehabilitation center that takes in Doodles that are in danger or are being neglected. From the moment they take in dogs, they rehabilitate the animal to the point where it's able to be adopted or rescued by a good samaritan like you. This gives the dog an entirely new opportunity at life with a happy and healthy family that will support them and care for them the right way.
Doodle Dandy Rescue in Texas works with over 500 volunteers and several different shelters throughout the state, so you can choose to work directly with DDR in Dallas or work with one of their partner shelters in other cities. The rescue has been in operation since 2018, and in that time they've already managed to help hundreds of Doodles specifically. This is honestly one of the best Doodle rescues in Texas.
2. Doodle Rock Rescue Texas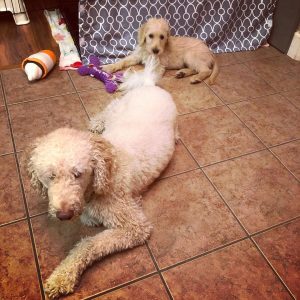 Founded in 2017, Doodle Rock Rescue takes in abused, neglected, and abandoned Doodles of all types. They then work on rehabilitating these dogs so they can be re-homed into better, loving families. Some of these dogs have been taken from shelters, surrendered from families, and some are even found on the streets. However, all of their rescue and adopted Doodles are trained and treated for behavioral and health problems to help them place into a forever home.
Doodle Rock Rescue is based out of Dallas, Texas, and is 100 percent volunteer-run. The team is always looking for new members: volunteers, foster parents, and donations help keep their program running. Alternatively, you can help by adopting one of these Doodle dogs into your home; this will free up space for them to take in new dogs. You can reach out to them if you're interested in donating or if you want to adopt a Doodle for your family.
3. IDOG Rescue, Inc.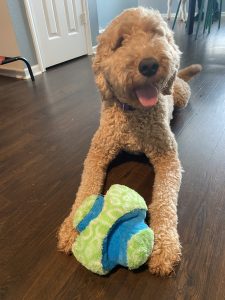 If you're looking for a Doodle or a dog that's some combination of Poodle mix then you can find them here. This facility is based out of Houston, Texas, though they have locations and foster facilities all over the country. They also have been around since 2006, so they definitely know what they're doing when it comes to rescuing, adopting, and rehoming Doodles.
IDOG has an extensive application process that you can begin as soon as you find a dog that you want to adopt. All adoptable dogs are listed on the website. There is also rehoming assistance to help you and your new Doodle connect better and make sure that your home is the best place for them. This could facilitate the changes necessary a little better.
Note that adoption fees vary from dog to dog, and will be based on your dog's age, breed, health, and other criteria. You can expect to pay between $100 and $750 to adopt your dog; speak with volunteers for more information. 
4. Oodles of Doodles Rescue Collective Texas
Oddles of Doodles Rescue Collective Texas was founded in 2009. With over 10 years of experience, the volunteers at this rescue have the knowledge to help you find your new best friend with no problem. They help with rehoming neglected or mistreated Doodles and make sure that they find healthy homes to live in forever. These Doodles are located all over the country, so you can find the perfect dog for your family easily.
All of the adoptable dogs are listed on the website, so you can choose which one you want to welcome into your home. Each dog's biography will give you guidance regarding which dogs are best with homes that don't have small children, homes that don't have cats, or even homes without other dogs. That way you can find a dog that you want to welcome into your home that fits your home. 
Be sure you read through the adoption process description thoroughly. You may be required to participate in a meet-and-greet or home visit before you're permitted to adopt a dog. An application is required, and dogs will be spayed or neutered before joining your family. Breeding these rescue dogs is not permitted. 
5. Poodle Rescue of Houston Texas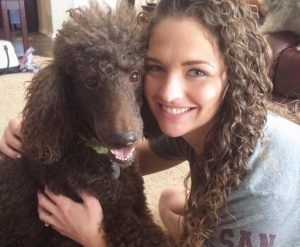 Poodle Rescue has chosen to focus its efforts on rescuing and rehoming Poodles and designer Doodle breeds. The family who runs this shelter has allocated a portion of their family's owned property to the rescue; your pup will get plenty of attention and love while he waits to go home with you. The rescue was founded over 20 years ago and they've re-homed over 5,000 dogs in that time. 
2023 Edit – this shelter is no longer accepting dogs or applications as the family has retired. 
6. Forgotten Friends Texas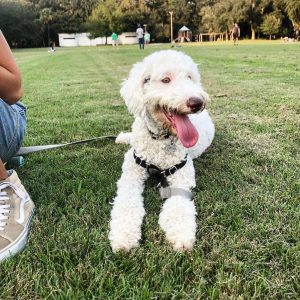 Based out of Austin, Texas, this facility works with all different types of mixed breed dogs. That means you could find a Doodle here or you could find another designer dog that would fit perfectly into your family. Regardless of the breed you select, you're definitely going to find your new best friend at this animal rescue!
Forgotten Friends started as a rescue in 1999 and actually became a nonprofit 501(c)3 in 2004. They're run entirely by volunteers and bring in puppies and adult dogs from different (usually high-kill) shelters. Then, they work with fosters and adoptive families to get their dogs into the homes that they deserve – a forever home where they will get the love and support that they haven't received before.
What to Know About Doodle Rescues in Texas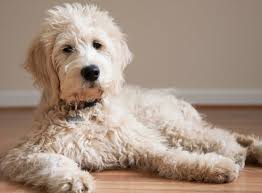 It's important that you understand what Doodle rescues in Texas are going to be like. These facilities have Doodle dogs for adoption of all ages and they've been through any number of different life situations. They may have been abused or neglected. In addition, they may have been bred excessively or they may have been hurt by their previous owners. These Doodles may be malnourished or have health problems. Doodles that have had to be rescued have definitely been through some form of trauma, even if it's just the trauma of their first owner surrendering them voluntarily.
That means if you're going to take on a Doodle rescue in Texas, you need to be patient with them. It may take them some time to adjust to your home and the changes that are happening in their lives. Just like adopting a child, the entire experience and the family you are providing them with is going to be entirely different. Your new dog may not trust you for a while or they may be somewhat standoffish. It's important to make them feel as welcomed as possible but to also give them enough space to get used to their new life.
Understand that adopting a rescue a Doodle is not the same as purchasing a puppy! A puppy will generally adapt quickly because they are younger and they haven't had the trauma experienced by a rescue dog. On the other hand, an adult dog will have the experience of their last home and they are generally used to people and other animals. Most are even potty trained! Teaching them about your home and how things are going to be different is absolutely possible and rescues make wonderful pets and family members. 
Conclusion for Doodle Rescues in Texas
If you're ready for a new member of the family you'll definitely want to take a look at these Doodle rescues in Texas. Each one can provide you with a loving friend to add to your home, and volunteers will help you figure out what it takes to help them adapt. All you need to do is find the facility that offers the dog you know is going to be the perfect fit for your family and your home. Just like that, you're going to be starting your new family in no time at all.
Other articles you might like:
Garrett loves animals and is a huge advocate for all Doodle dog breeds. He owns his own Goldendoodle named Kona. In addition, he volunteers at the Humane Society of Silicon Valley, where he fosters dogs and helps animals. Garrett enjoys writing about Doodles and believes that dogs can teach humans more about how to live than humans can teach a dog.
Why Trust We Love Doodles?
At We Love Doodles, we're a team of writers, veterinarians, and puppy trainers that love dogs. Our team of qualified experts researches and provides reliable information on a wide range of dog topics. Our reviews are based on customer feedback, hands-on testing, and in-depth analysis. We are fully transparent and honest to our community of dog owners and future owners.