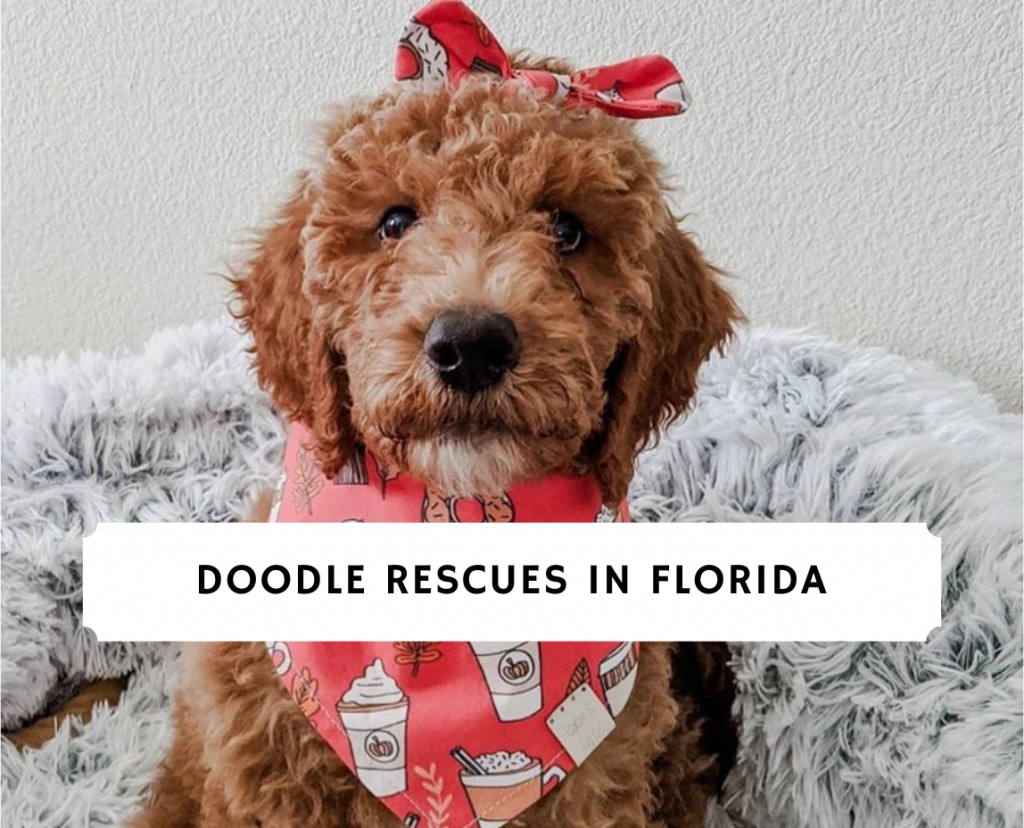 When it comes to bringing in a new member of your family you may be looking at specific breeds of dogs like Goldendoodles, Labradoodles, or Bernedoodles. You may also be looking at dog rescues. But who says you have to choose one or the other? There are plenty of Doodles rescues in Florida that you can work with to bring a dog home that's still in your chosen breed. All you need to do is find out about the rescues in your area.
If you're looking for Doodle rescues in Florida, this is exactly where you want to be to find a rescue dog. However, we will say that due to the pandemic and rise in popularity of Doodle dogs, it's extremely difficult to find one to adopt. Generally, many people don't like to surrender a Doodle because they have easygoing temperaments, are hypoallergenic, and are nonshedding. However, many Doodles each year get surrendered to rescues for adoption due to a death in the family or they can no longer be cared for.
Other articles you would like: Goldendoodle Rescues for Adoption and Labradoodle Rescues for Adoption.
1. Oodles of Doodles Rescue Collective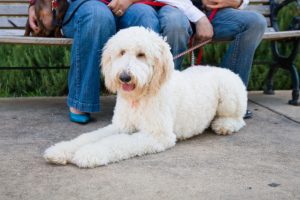 The Southeast location for Oodles of Doodles offers several different types of Doodles within the state of Florida. Specifically, they're located near Boca Raton in Florida, so you can find the dog you're looking for and bring it home more quickly. They don't have a specific facility to house the dogs, and instead keep them with foster families until they're adopted into a home like yours.
In order to adopt one of these Doodles in Florida, you'll have to go through an application process, provide referrals, and go through a home visit. Once you receive the Doodle, you will be given a two-week trial to make sure that this is a dog that you can care for. You'll also need to meet certain requirements to make sure that you can provide the right home for your new dog. The organization specializes in Doodle dogs that come from southern kill shelters in Florida. They then help to save the lives of all their dogs.
Doodle Rescue Contact Information
2. IDOG Rescue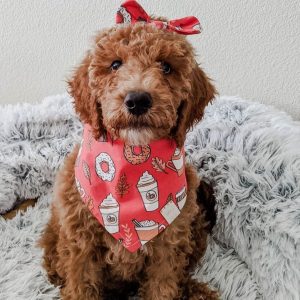 This organization specializes in Labradoodles and Goldendoodles and helps dogs located throughout the country. That means you won't find a specific location in Florida, but you will definitely find dogs that are located in Florida and ready to be adopted.
This organization is a non-profit Doodles rescue that has been around since 2006 and rescues dogs from shelters or those who need help with rehoming. In fact, IDOG Rescue works with shelters all around the country and even takes in many Doodles that are suffering from medical or behavioral issues to make sure that they can get the home they deserve. They rescue and adopt out several Doodles per year and are one of the best options on our list.
Doodle Rescue Contact Information
3. Poodle and Pooch Rescue
Located in different parts of the country, Poodle and Pooch has a location in Florida that offers dogs of different breeds who need help. It's a nonprofit organization that takes older dogs as well as those with medical conditions, those who have experienced neglect, and those who have experienced abuse. In order to run their dog rescue, they take donations and work on foster-based care.
With Poodle and Pooch, everyone is a volunteer and they all help with the rehabilitation and socialization of the Doodle dogs that are brought in. Then, once the dogs are ready, they help to find them a new home. If you're looking for a rescue Doodle, this organization can help you find one. They make sure that the dogs are healthy and ready to be adopted into a loving and healthy home. You can also apply to adopt or to foster a dog.
Doodle Rescue Contact Information
4. Good Karma Pet Rescue
Though this rescue doesn't work exclusively with Doodles it is possible that you'll find one at their facility. Overall, they're focused on taking care of dogs and cats that need a little extra help to get them into their permanent homes. They are based out of South Florida and founded in 2011, which means they've been around for quite some time.
Good Karma Dog Rescue provides all of the medical care that each pet needs, including paying for vaccinations, food and grooming services, and the rehabilitation that these animals need in order to find a forever home. In the meantime, each of them stays with a foster parent to make sure they get the socialization they need to be a good addition to any family.
Doodle Rescue Contact Information
5. Big Dog Ranch Rescue Florida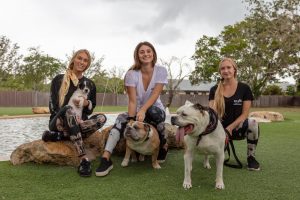 Another great option that may have Doodles for adoption (but plenty of other dogs as well) is Big Dog Ranch. Located in Loxahatchee Groves, Florida, this facility is actually one of the largest no-kill facilities in the entire state of Florida, which should tell you something about their facility and just how reputable they are. Their goal is to rescue dogs who have been neglected, mistreated, and abandoned. They then adopt the dogs to happy homes.
This facility actually offers trained staff and facilities to provide each of their dogs with exercise, socialization, and plenty of time to play so that each dog feels comfortable and gets the help they need. You'll have to fill out an intense application form in order to rescue a dog from this facility and you'll have to go through a home check. Overall, this is a great place to get your dog and will provide you with a loving companion to join your family.
Doodle Rescue Contact Information
Rescuing and Adopting a Doodle
If you're thinking about rescuing a Doodle there are plenty of things you need to know. After all, you want to make sure that you're going to be the perfect forever home for these dogs that have been abused, neglected, or simply abandoned by the only family that they've ever known. Rescue Doodles need you and if you're going to take them in you should be fully prepared to care for them for the rest of their life.
Doodles, just like any dog, need to get plenty of exercise. That means you need to be able to take them for walks and spend time playing with them to help get rid of some of their excess energy. If you don't, you could find yourself in trouble when it comes to leaving them home. Doodles can get bored and may become destructive around your house if they aren't exercised.
You also need to make sure that you have plenty of room for these dogs. Doodles rescue dogs come in all different sizes, so make sure you have enough space in your home for the size of the dog you're getting. Some might be miniature or petite Doodles, but other standard sized Doodles are very big. This means that they need a bigger space to run around in.
Take a look at the dogs around you and you'll recognize one important aspect. They bark, especially Doodles that are adopted and rescued. Dogs make a lot of noise which isn't great if you have close neighbors. If you're not prepared for a dog that barks when they're excited, when they're playing, when they suspect danger, or just randomly throughout the day you may want to consider a different pet entirely.
When you adopt a Doodle that's already had a home you are taking on potential problems as well. Doodles rescues in Florida may have been abused or neglected or otherwise mistreated. That means they may need special care or they may struggle to fit into your home. You may need to be more patient with them than if you were to adopt a puppy and train them.
Conclusion for Doodle Rescues in Florida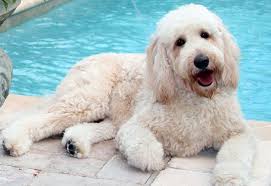 When it comes to finding your next furry family member the most important aspect is to look at all of your options. You could adopt a dog as a puppy, that has no health problems and no background of neglect or abuse and have a great addition to your family. Alternatively, you can try to rescue an older Doodle that may have been a retired dog from a breeding program.
Adopting a rescue Doodle means you're giving a dog a second chance in life. In addition, you're also giving them the opportunity to see that humans are actually great people. You're giving them the life that they should have had and the care that they deserve. Sure, adopting a puppy can be fun, but adopting an adult dog who needs you, even more, can be a great opportunity and a great lesson for your entire family. Don't give up on these dogs. They deserve everything that you have to offer them. We hope that you found a dog from these Doodle rescues in Florida.
Other articles you would like: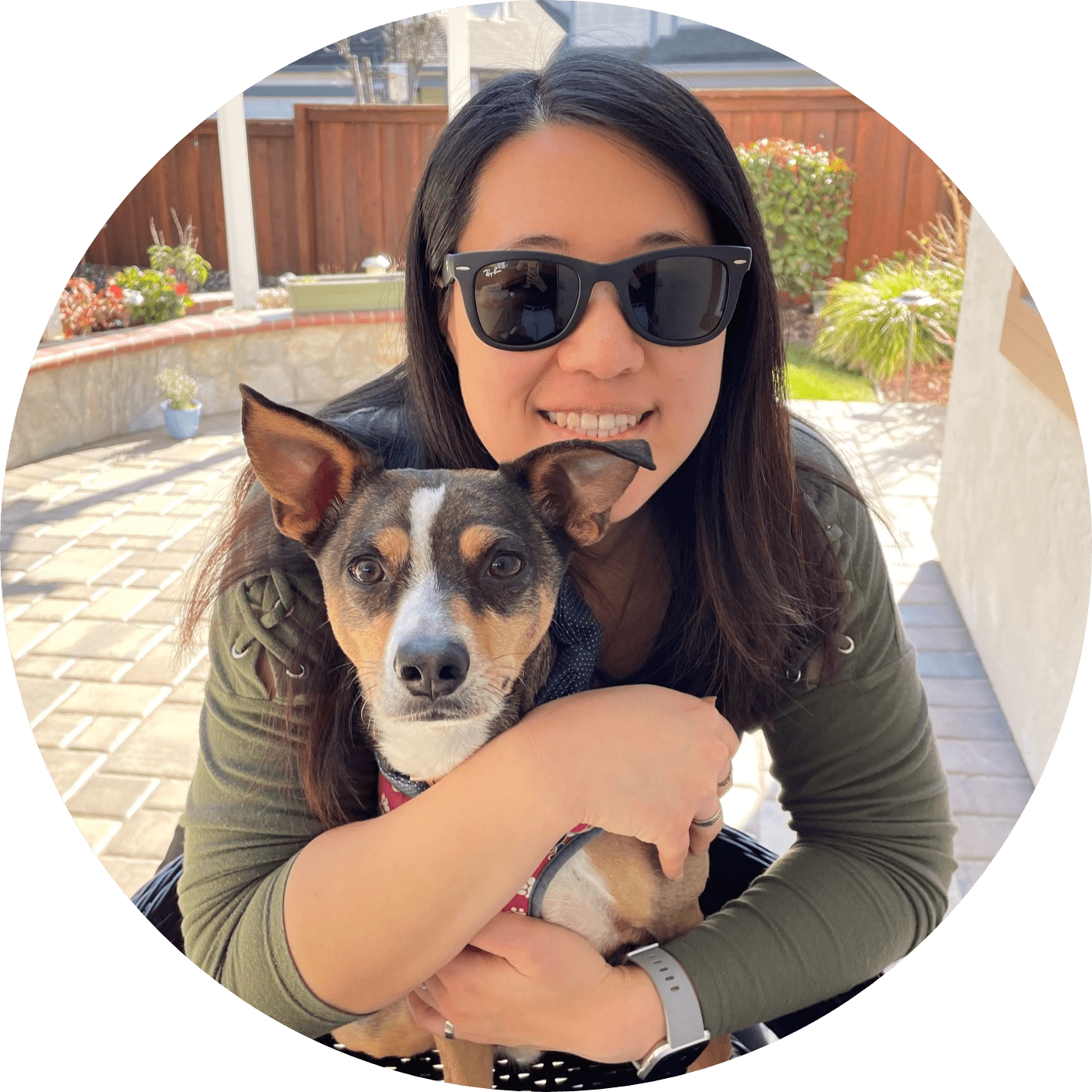 Dr. Sabrina Kong graduated from the Royal Veterinary College in England in 2016 and has been working at a small animal clinic in Northern California since then. She grew up in the Bay Area and got her bachelor's degree from Cal Poly San Luis Obispo. She also became a Certified Canine Rehabilitation Practitioner through a program at the University of Tennessee.
When she isn't in the clinic taking care of her four-legged patients, she enjoys traveling and trying new foods with her friends and her three-legged dog, Apollo. She adopted Apollo from her clinic when he was a puppy with numerous health issues. Dr. Kong truly cares about taking care of animals.