If your planning to bring home a companion or it's releasing waste in random places, then this Goldendoodle potty training tips guide is for you. Every Goldendoodle needs to be potty trained. After all, no want likes to stumble across waste in unexpected places. Most well-trained Goldendoodle puppies start with potty pads. You should train your Goldendoodle while it's still young because that's when you achieve the best training results. When your Goldendoodle is young, an owner has the power to shape its habits.
Just like any other pets, Goldendoodles require training if you want them to do certain things like potty outside. The younger your Goldendoodle is, the more effective training will be. It can be challenging because training a Goldendoodle sometimes requires a lot of patience. If you find yourself struggling to potty train your Goldendoodle, you can check out a few of our guides or hire a professional dog trainer to help you. We highly recommend the Baxter and Bella training course (they gave us an exclusive 25% discount with code "WeLoveDoodles"). You'll get access to unlimited 1 on 1 meetings with professional dog trainers. They will help you potty train your Goldendoodle!
How Do I Potty Train My Goldendoodle Pet?
With good routine and time management, potty training your Goldendoodle shouldn't be a complicated process because they are smart dogs. Building your schedule around your Goldendoodle companion to make sure they are adequately trained is highly recommended. Taking records of your dog's eating, sleeping, pooping, and peeing activities will help ease the process. During training, WeLoveDoodles listed several tips for first-timers to keep in mind. It'll help you in the long run.
Goldendoodle Potty Training Tips:
The majority of the time, Goldendoodles will pee right after waking up in the morning. It'd be best if you take your Goldendoodle out without delay once they're up.
Take your Goldendoodle out immediately after eating and drinking. Goldendoodles generally urinate fifteen minutes after eating and poo after thirty minutes of eating.
It would be best if you gave your Goldendoodle as many potty breaks as possible during the beginning of training. When your companion isn't fully-trained, it's best to avoid finding random surprises around your home. When your companion releases waste in the right spot, you can reward it with a treat.
Using commands would help your Goldendoodle companion understand better. You can use cue words such as "go potty" or "go wee." Once you find your command word, keep it the way it is and don't change it.
Every time your Goldendoodle releases waste in the right spot, then you should reward it with a treat. Don't punish it. It's more effective throughout the dog community to train a dog when you reward it for good behaviors instead of punishing it for destructive behaviors.
If your Goldendoodle is still at its puppy phase, you should expect them to release waste randomly. We know – it's tough. Once they slowly learn and get used to what you're teaching them, the amount of cleaning should be less.
We highly recommend that you potty train your Goldendoodles with potty bells. They are cheap on Amazon and you hang them on your door. Whenever your Goldendoodle needs to go to the bathroom, you teach them to ring the bell. This will prevent accidents inside of your house. However, some Goldendoodles tend to ring the bells often just to go outside and play.
We want to remind future and current Goldendoodle owners to never punish their dogs in any cruel ways for displaying bad behaviors. You wouldn't want your Goldendoodle puppy to grow up traumatized. Reward them for good actions and they'll learn faster and love you more in the long run!
Related: Are Goldendoodles Easy To Train?
How Do I Ensure A Successful Potty Training?
When potty training your Goldendoodle successfully, you have to make sure:
The potty training routine is constant and on a scheduled routine. Take them potty at the same time every day.
Monitoring the mealtime and calorie consumption will give you an idea of when you to let them out for breaks.
Watching your dog closely as they grow older can give an idea of when they are pressed and needs to relieve themselves. Keeping them on the leash even within the house can help you observe their signal easily and prevent accidental discharge.
As said earlier, crate training is also an excellent way to potty train your Goldendoodle successfully, especially when you are not home all day. Goldendoodles will typically not urinate in their crates.
Taking them out frequently prevents any accidental occurrences.
Things To Avoid During Potty Training
During your Goldendoodle potty training session, there are several important things to avoid:
Giving your Goldendoodle puppy treats is fine but try not to overdo it. It would be best to overfeed your companion to reduce its waste load and protect its health. Not only can overfeeding them affect their health, but it also means more waste and cleaning to do.
Avoid irregular feeding routine. When you're feeding your Goldendoodle, you want to have a set schedule. Remember to stick to a regular feeding routine. It's important for your Goldendoodle companion because sticking to a routine helps you know when to bring your dog out to release waste.
Don't wait for potty signals. If your Goldendoodle is still young, they won't be able to signal you. As they get older, it'll be easier for you to understand after observing when they need to go potty.
Depending on where your Goldendoodle is going potty, try not to leave your companion alone. If your dog is releasing waste in your yard and it's gated, then that should be fine. If you're in public areas, keep an eye out and make sure everything is safe and okay.
Avoid using ammonia-based detergents when you're cleaning up after your Goldendoodle. The smell of ammonia-based detergent can confuse your companion, making them believe it's the right spot for them to rerelease waste.
If you're a forgetful person, try to change that habit. Set the alarm if you have to. Raising a Goldendoodle means more responsibilities. If your companion has been inside your home all night, you should take it out to go potty right after you wake up.
Don't make your Goldendoodle's crate too large. If your companion's crate is big, it'll find space to poop or pee.
Avoid yelling or any cruel punishments. Every Goldendoodle owner understands the responsibilities and accidental waste occurrence when they're still a puppy. Observe your companion and when you notice any good behaviors, reward it with its favorite treat.
You can shape your Goldendoodle into a disciplined-loving family companion.
Conclusion For "Best Goldendoodle Potty Training Tips"
By changing your habits and building a routine, you're shaping your Goldendoodle into a better dog as well. In the end, it's all about teamwork. The younger your Goldendoodle is, the more effective potty training will be. Your Goldendoodle gets used to these good habits and behaviors within six months. Raising a Goldendoodle puppy or any dog, in general, is an arduous journey for anyone, but it's also rewarding. With time and patience, you'll find fewer surprises (potty waste) around your home. If you think it's challenging – don't. Goldendoodles are one of the most intelligent dogs, thanks to the Poodle mix.
For content related to "Best Goldendoodle Potty Training Tips," check out:
For Goldendoodle potty training tips in action, watch "Goldendoodle Potty Training" from Lisa Gallegos down below: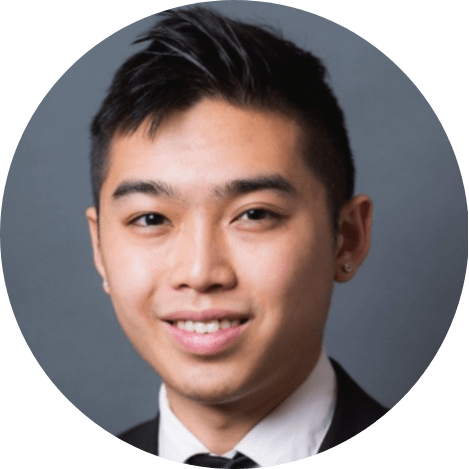 Andy is a full-time animal rescuer and owner of a toy doodle. When he's not saving dogs, Andy is one of our core writers and editors. He has been writing about dogs for over a decade. Andy joined our team because he believes that words are powerful tools that can change a dog's life for the better.
Why Trust We Love Doodles?
At We Love Doodles, we're a team of writers, veterinarians, and puppy trainers that love dogs. Our team of qualified experts researches and provides reliable information on a wide range of dog topics. Our reviews are based on customer feedback, hands-on testing, and in-depth analysis. We are fully transparent and honest to our community of dog owners and future owners.