Dog rescues in the Bay Area, California have been swamped since the pandemic and more people are working from home. However, there are still tons of dogs that need rescuing and you'll not only save a life, but you'll save money by adopting.
In general, if you buy a dog from a reputable breeder, you can expect to pay at least $1,500 in the Bay Area. Alternatively, if you rescue or adopt a dog from the humane society, you'll will be paying less than $500. By adopting a dog, you'll always be preventing euthanasia and make room for other dogs that need to be rescued.
Since I'm an active volunteer and foster with various humane societies around the Bay Area, there are still many dogs that have been surrendered and need adopting. I highly encourage you to take on the "adopt, not shop" mantra. With that being said, I've listed out some of the best dog rescues in the Bay Area.
1. Rocket Dog Rescue Bay Area
One of the most renowned dog rescues in California's Bay Area is Rocket Dog Rescue. This rescue gives dogs in high-kill San Francisco and Oakland shelters a second chance at life. They believe that no companion animals are a "surplus", just as we wouldn't consider an abandoned child dispensable, or a foster child unadoptable just because they turn seventeen. Founded in 2001 by Jasmine Blue, Rocket Dog Rescue used to rely solely on the heroism of foster families to care for and rehabilitate their dogs, but by 2014 they had finally fundraised enough money to open their own Urban Sanctuary and Adoption Center to house those awaiting adoption.
From the American Pitbull Terrier to the Bichon Frise, this rescue has an abundance of wonderful dogs readily available for adoption. Catering specifically to California Bay Area residents, the universal adoption fee is $280 dollars. All dogs are spayed or neutered, up-to-date on their shots, and microchipped. They have already saved over 7,300 precious souls. Will you help them to save one more?
Dog Rescue & Adoption Details:
2. Muttville
Senior Dog Rescue San Francisco
Long-time animal advocate, Sherri Franklin, is San Francisco's patron saint of senior dogs. She founded Muttville Senior Dog Rescue – originally out of her house – with the vision that she "wanted to make senior dogs sexy." They've started an inspired "Seniors for Seniors" program, where the adoption fee is completely waived for those over the age of sixty-two and who also receive one month's worth of free dog supplies.
For those not possessing as many golden years or above the age of sixty-two, the adoption fee is $200, or the option to become a "mutt guardian" by committing to be a monthly sustaining donor. Muttville also has a hospice program for recovering dogs. While none of us want to go there, Sherri has the special kind of bravery to address this difficult but inevitable part of life, giving terminally ill dogs some of the best days and years of their lives.
Dog Rescue & Adoption Details:
3. Family Dog Rescue San Francisco
At this rescue, the volunteers believe that 1 or more humans + a dog = a family, and we are in 100 % agreement!  
There is an international flavor to this recipe for success as they rescue a wide range of dogs from across California and Mexico. If you would like to give a home or adopt one of their dogs, the donation to the rescue is $445 for adult dogs, $550 for puppies, and $500 for a rare or northern breed dog.
Dog Rescue & Adoption Details:
4. Oakland Animal Services Bay Area
This worthy rescue places an emphasis on saving dogs from the streets of Oakland, California. As much as they yearn for the perfect adopter for every one of their animals (which include dogs, cats, rabbits, and ducks), they echo the same sentiment as every shelter and rescue during our current COVID-19 age: That this must be a life-long commitment.
However, we can't imagine anyone actually returning any of these adorable pets. To further emphasize this point about forever homes, Oakland Animal Services has a comprehensive adoption checklist, including a required home visit to ensure the potential adopter has sufficient space and a safe environment for their desired adoptee. For more information on the adoption process, either visit their website or shoot them an email (both are listed below).
Dog Rescue & Adoption Details:
5. Ozzies
Pound Puppies California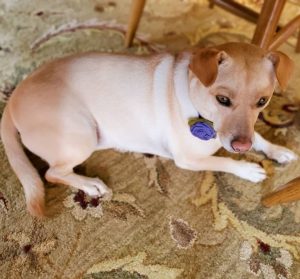 The dedicated volunteers at this Concordia-based rescue save dogs who have run out of time at the local shelters. Under this model common to all no-kill organizations, each adoption ultimately saves three lives: The dog you're adopting, the one who takes their place at Ozzies', and subsequently, the dog who the local shelter is then able to house.
All of the residents at Ozzies Dog Rescue are up-to-date on shots, dewormed, microchipped, and spayed or neutered prior to adoption. And when you adopt one of their dogs, you won't be alone in the transition process, as they assist in facilitating introductions – to both human and furry family members! The adoption fee is $275 dollars and all funds go toward helping the next lucky dog.
Dog Rescue & Adoption Details:
6. Hopalong
and Second Chance
Animal Rescue
There is plenty of literature on the market about what to expect when you're "having a baby". On Hopalong's website, there is similar information for when you're "having" a dog or a cat. As a fur-parent myself, this phrase really rings true. You are quite literally adding a baby to your family when rescuing a dog, and you are making a commitment to love and care for them for life.
Pulling animals from the most high-risk shelters, they rely entirely on the kindness of foster parents to care for these sweet souls while they await adoption. If you have room in your heart for one of their dogs, the minimum adoption donations are: $350 for an adult dog over 10 months, $275 for dogs between 6 and 10 months, and $450 for a puppy. Donation rates for different breeds are at the discretion of the rescue, and all donations go toward their overhead costs.
To find out about dogs available for adoption, please contact Hopalong at the coordinates listed below.
Dog Rescue & Adoption Details:
7. Adopt A Doggie Bay Area
Founder Mary Choi, shares that the culture where she grew up in Asia, was very different toward domestic animals that it is here in America. Mary was first exposed to the enduring love of a dog when her husband brought home a puppy named Chester, and her passion has only grown from there.
Having personally witnessed the terrible conditions for street dogs in Taiwan, Mary's team works hard to bring rescue dogs over and find them forever homes in the Bay Area, California. To find out more about their mission, check out their video on Taiwan Rescue Situations. If you would like to help out with their international rescue plan by adopting a doggie, you can find more information either by visiting their adoption page or giving them a phone call.
Dog Rescue & Adoption Details:
Conclusion for Best Dog Rescues in the Bay Area
After posting and volunteering for several dog rescues around the Bay Area, I would highly recommend that you try to adopt a dog before you buy one from a breeder. Every year, approximately 1.5 million dogs are euthanized. When you rescue a dog, you not only save that dog's life, but you also make room for a new dog to be adopted. Technically you are saving two lives. We hope that if you live in the Bay Area that you found some of these rescues useful! 
Garrett loves animals and is a huge advocate for all Doodle dog breeds. He owns his own Goldendoodle named Kona. In addition, he volunteers at the Humane Society of Silicon Valley, where he fosters dogs and helps animals. Garrett enjoys writing about Doodles and believes that dogs can teach humans more about how to live than humans can teach a dog.
Why Trust We Love Doodles?
At We Love Doodles, we're a team of writers, veterinarians, and puppy trainers that love dogs. Our team of qualified experts researches and provides reliable information on a wide range of dog topics. Our reviews are based on customer feedback, hands-on testing, and in-depth analysis. We are fully transparent and honest to our community of dog owners and future owners.