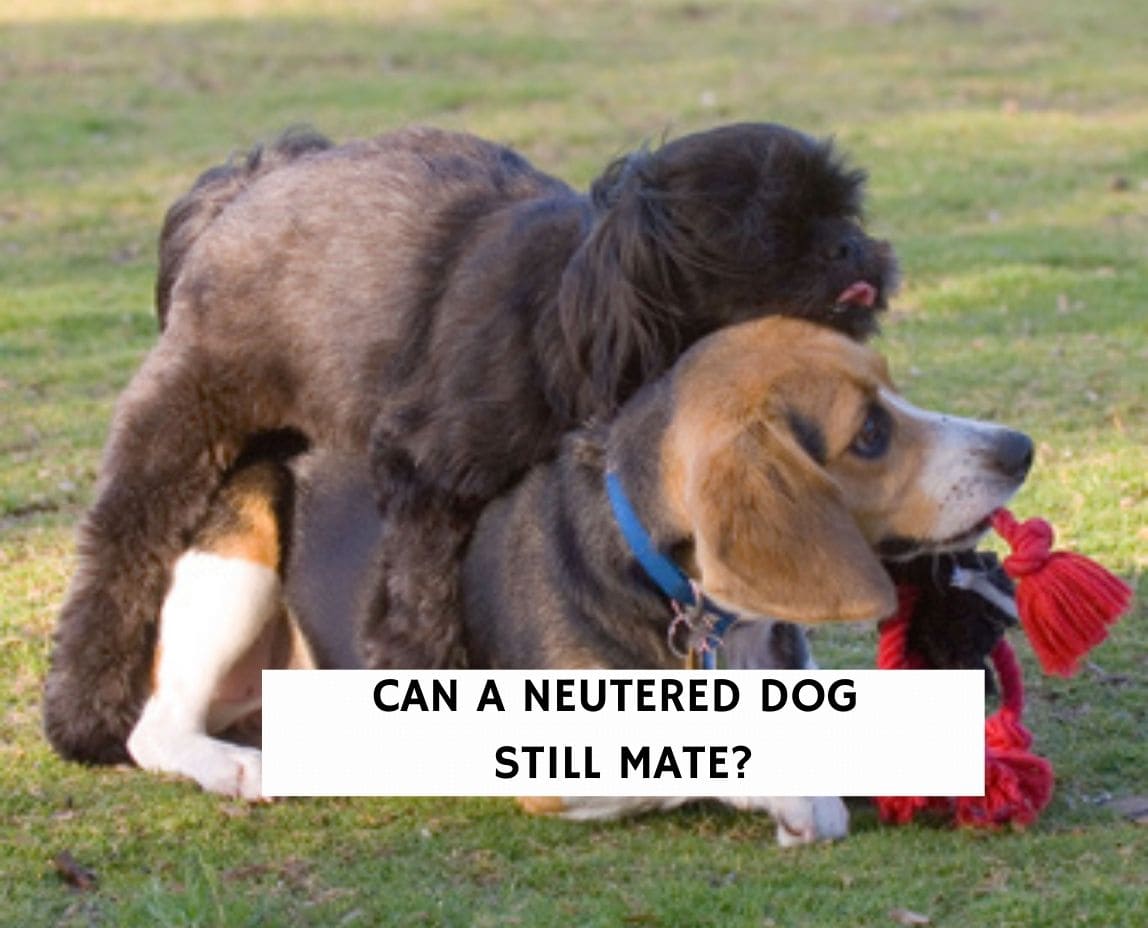 Can a neutered dog still mate? In this guide from our team at WeLoveDoodles, we'll go into detail about everything you need to know about neutered dogs and mating. You may have just gotten your male dog neutered and now wondering if they can spend time with your female dog without getting them pregnant.
Neutering a dog is removing its testicles, a male dog's main storage, and production area. While your dog will need a few weeks to recover from his surgery, it would be best for him to be secluded from other dogs. If your dog just got neutered, you will need to watch them for the first few weeks as they can still get a female dog pregnant from the small amount of sperm circulating in his reproductive tract.
Before scrolling down this article "Can a Neutered Dog Still Mate," check out these other similar topics: Common Signs Your Dog Needs to be Neutered and Can a Dog Mate With a Cat?
Can a Dog Still Produce Sperm After Being Neutered?
While your dog cannot make any new sperm, it will have some sperm still circulating for a few weeks. Most sperm will die within 4 to 6 weeks. So for the first few weeks after their neuter, you should not let them play with any intact female dogs. Sperm is produced within a structure found in the testicles. When your dog is neutered, it will not be able to produce anymore. There will be some sperm circulating in the penis that will need to die or be expelled. This can take upwards of 6 weeks for all these sperm to die off.
Related: What You Should Know About Spaying and Neutering Your Doodle.
Will a Neutered Dog Still Try to Mate?
While your dog may still try to mate even after they are neutered, your dog cannot get a female dog pregnant after the first month after they are neutered. When your dog is neutered, you are also decreasing its testosterone levels. Testosterone is mainly produced by cells found in the testicles. Once your dog has been neutered, you are decreasing their testosterone levels which decreases their libido.
Reason Why Dogs Should Be Neutered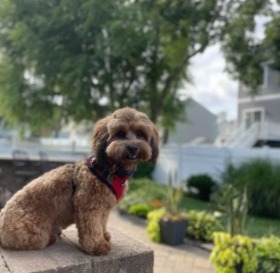 Most people neuter their dogs to prevent them from being able to get a female dog pregnant. However, there are many other reasons that you may want your dog neutered.
Decrease Unwanted Pet Population: The most common reason people have their dogs neutered is to prevent the overpopulation of pets. There are many pets in the shelter, and by having your dog neutered, you can help decrease this population. In addition, a single male dog can mate many female dogs each day, leading to much offspring.
Prevent Aggressive Issues: Most dog fights are between unneutered male dogs, or the dog who starts the fight tends not to be neutered. The extra testosterone can cause aggressive behaviors in your dog. When you have your dog neutered, they significantly decline testosterone, thus decreasing their want to fight.
Prevent Searching For a Mate: Unneutered male dogs tend to look for a mate. They will usually try anything possible to escape their yard. This can cause them to become lost or even get hit by a car. Neutering your dog can help keep them at home more and out of trouble.
Prevent Any Health Issues: Many dogs can get health issues from not being neutered. Common issues such as testicular cancer and prostate issues can develop as your dog gets older. Having your dog neutered will eliminate the chance of testicular cancer and decrease the formation of any prostate disease.
Prevent Unwanted Behaviors: Making their territory and humping things is a behavior that can be hard to break. Once your dog starts these behaviors, it can be almost impossible to get them to stop. Having your dog neutered will help decrease or eliminate them for doing these behaviors. It is best to have them neutered before they start, as sometimes, once they start these behaviors, it is hard to correct.
 When Should You Have a Male Dog Neutered?
While your vet can do this procedure at almost any age, most vets recommend that you have your male dog neutered between 6 to 12 months. Younger dogs tend to mature faster and are usually neutered around six months, while large breed dogs tend to take a longer time to fully mature, and you may want to wait until 12 to 18 months of age before neutering your dog.  If your dog does start aggressive or unwanted behaviors, you can have them neutered sooner.
Health-Related: Everything You Need to Know About Chicken Allergy in Dogs.
Conclusion For "Can a Neutered Dog Still Mate"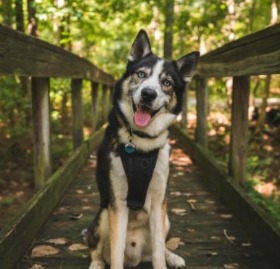 If you have a male dog that has been recently neutered, they may still be displaying some signs of wanting to mate. They will not quickly get a female dog pregnant but can for the first few weeks. It is always best to keep your dog away from each other at first so that your male dog can recover from his procedure and so that he cannot mate.
After these few weeks have passed, you can safely allow them to be back to normal without worrying about him mating her. However, he still may be showing mating behaviors as testosterone increases his libido, just not as much as before he was neutered. If you are worried about your dog's mating behaviors, it would be best for your vet to ensure that there is nothing else going on with your dog causing these unwanted behaviors.
For more dog behavior and health articles from our team at WeLoveDoodles, you can check out:
To learn more about dogs and neutering, watch "Puppy Spay and Neuter Aftercare and Exercise" from How to Train a Dream Dog down below:
https://youtube.com/watch?v=I1O84Xs3XiE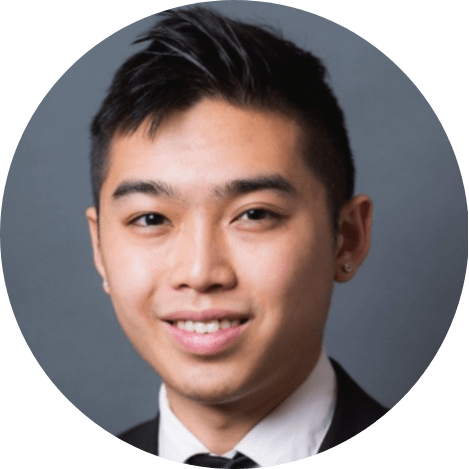 Andy is a full-time animal rescuer and owner of a toy doodle. When he's not saving dogs, Andy is one of our core writers and editors. He has been writing about dogs for over a decade. Andy joined our team because he believes that words are powerful tools that can change a dog's life for the better.
Why Trust We Love Doodles?
At We Love Doodles, we're a team of writers, veterinarians, and puppy trainers that love dogs. Our team of qualified experts researches and provides reliable information on a wide range of dog topics. Our reviews are based on customer feedback, hands-on testing, and in-depth analysis. We are fully transparent and honest to our community of dog owners and future owners.