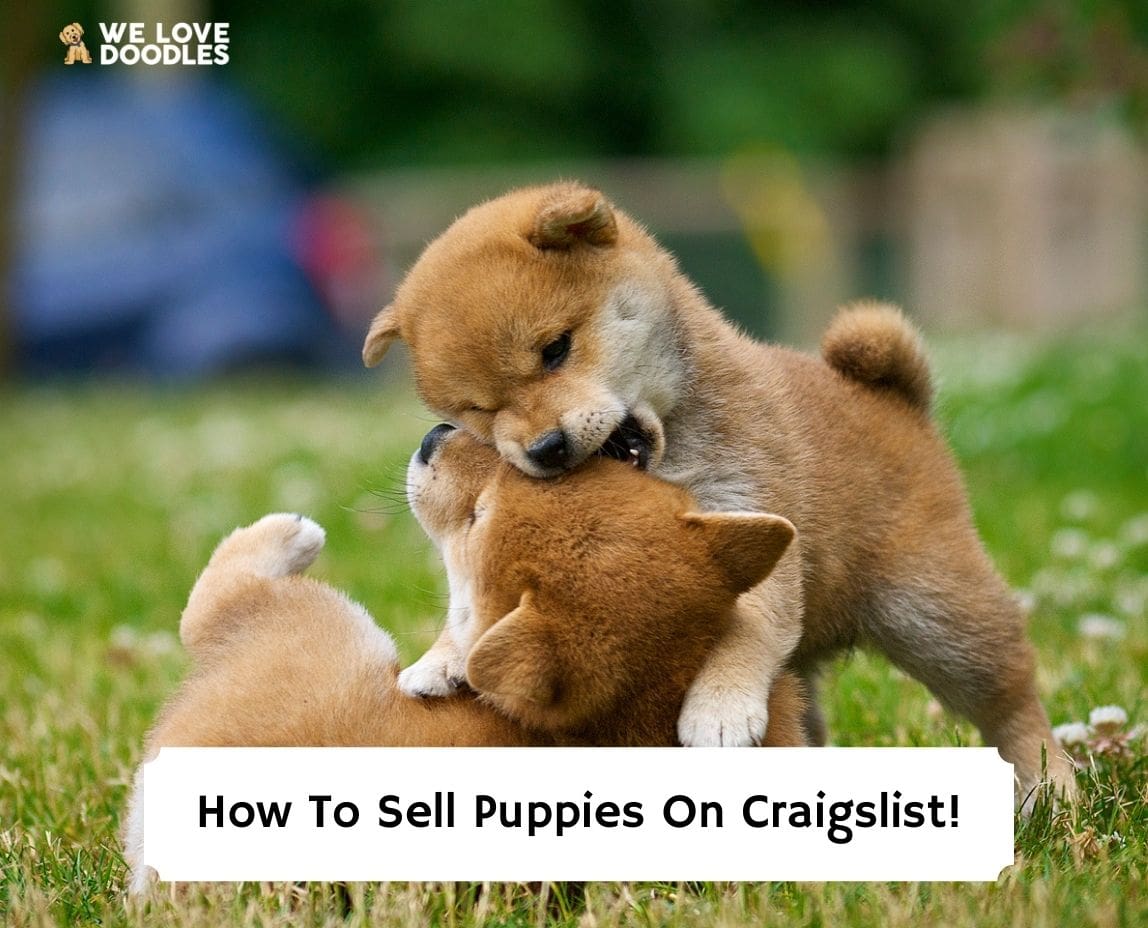 If you're looking to learn how to sell puppies on Craigslist right, here's what you need to know. Craigslist is an excellent tool for people to buy and sell various forms of merchandise.
You can even sell animals if you know how to sell puppies on Craigslist. Fortunately, it is an easy website to learn to use, and as a result, you will have a dog for sale on Craigslist in no time.
Before you scroll down this guide, "How to Sell Puppies on Craigslist," you can check out these other guides created from our team at We Love Doodles: Dog Breeding Pros and Cons and How to Clean a Dog Bed.
Can You Sell Puppies On Craigslist?
Before we dive into the details of selling puppies online, we want to answer the question officially, can you sell dogs on Craigslist? Fortunately, you can sell dogs and puppies on Craigslist without any issues. Unfortunately, the real answer is not as simple as the previous sentence made it out to be.
Craigslist technically prohibits the sale of animals on its site. However, you can get around this rule by posting ads with them listed as free. The site is easy to use, and while you need to learn its ins and outs, you should not have much trouble making a listing. So, if you need a place to sell a puppy, Craigslist is a great place to go.
Related: What is a Puppy Mill?
Why Does Craigslist Prohibit The Sale Of Pets?
Craigslist does not allow the sale of dogs on their site to protect themselves legally. You see, it is common for dogs or other pets to be stolen and sold to make extra money.
If that happens, Craigslist does not want to be sued by the pet's rightful owner. By outlawing the sale of animals on their site, Craigslist avoids liability. This rule is not strictly enforced on the site but is in place to avoid litigation.
Related: Is PuppySpot a Puppy Mill?
How to Make a Dog Sales Post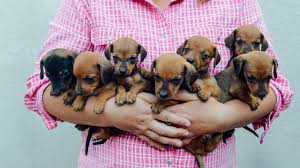 If your dog recently gave birth to a litter of puppies, you probably feel a little overwhelmed. Suddenly instead of taking care of one dog, you could have close to 10. As a result, it makes sense if you want to sell most, if not all, of the puppies.
Before we get started, we think it is important to mention that while Craigslist has a rule prohibiting selling dogs or other pets, you can still list them for free. You can then mention a rehoming fee in the description of your listing without any issues.
This is a workaround that is rarely cracked down on by Craigslist. As a result, you should not have much trouble if you use it. Here are the steps to selling a dog on Craigslist.
1. Create Your Ad Listing For Your Puppy
The first thing you need to do is create an ad on the Craigslist website. You can do this free with or without an account using a valid email address. List all of the dog's vital information in your ad. At the bottom of this section, you can mention a small homing fee of up to $50.
Including a rehoming fee is a good idea because it discourages animal abusers from responding to your ad. People who abuse animals are less likely to want to pay for their pets. As a result, you are more likely to get good people responding to your ads when you include a homing fee.
2. Ask Potential Owners Questions to Learn About Them
Whether you have one or multiple people interested in your animal, it is a good idea to get to know them before you confirm the sale. By getting to know them, you can evaluate whether they are a good potential fit for your puppy. You do not necessarily need to talk to them in person. Instead, you can talk to them over the phone or via email.
When talking to them, you should ask why they want to adopt the puppy and about the accommodations, they will provide for their new puppy. Their answers to these questions should give you a good idea of if they were good owners. If you are talking to several people about rehoming your puppy, weigh the answers of each of the potential adopters.
See which ones give the best answers and which ones seem untrustworthy. If you find someone that seems trustworthy and gives good answers, you can proceed to the next step. However, if you do not feel good about the person interested, do not hesitate to wait a little longer to find the right person.
3. Visit the Owner's Home if Possible
4. Getting Ready to Rehome Your Puppy
If everything looks good after the home check, it is time for you to get reading for the rehoming process. It would be best if you broke down your pet's daily routine to the buyers so they can more easily transition to life with their new family. Additionally, you should sign a contract with the new owners stating that you will take your pet back if something happens to them.
You should then hand over your pet's vet records. It is a good idea to check back in with the owners after a week or so to ensure that your pet is doing well in their new home. Your Craigslist ad will automatically expire 7 to 45 days after the sale.
Is It Immoral To Sell a Puppy on Craigslist?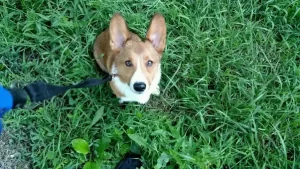 This question is complicated, and it does not have an outright answer. The best answer is that it depends on the intentions and situation of the seller. Many people trying to sell dogs and puppies on Craigslist are doing it for the wrong reasons.
They are trying to make a profit or eliminate a dog with health issues, temperament, lack of training, or aggression. If you come across those users on Craigslist, you should avoid them. Instead, it would be best if you only looked to purchase dogs or puppies from users looking for their dog to be rehomed or rescued. If you are trying to rehome your dog, only do it if it is 100% necessary.
Remember that your dog, puppy, cat, or other pet is part of your family. They love you, and you should try to keep them unless it is impossible. Going to a new home can be traumatizing for a dog or puppy. Pets feel emotions like everyone else, and they know who you are. So, if it can be avoided, you do not want to separate them from your family.
How Long Does It Take To Sell a Puppy On Craigslist?
If you hope your dog will be sold and rehomed within a few days of making a listing, you will be disappointed. It takes time for a dog to get sold and rehomed. How long it takes depends on the dog's physical look, attitude, and characteristics you stated in the listing. Furthermore, the sale will not be complete until you leave the puppy with its new owners and drive off.
Until that point, they can go back on the deal. As a result, the ad must be as honest about your dog as possible. If you say that your dog is quiet and they start shrieking when you bring it to their new home, it would not be surprising for the buyer to decide against the deal at the last minute. To avoid wasting your time, keep your listings honest.
Rules To Follow When Selling a Dog On Craigslist
The final thing we want to do is look at a few rules you should follow when selling a puppy on Craigslist.
Take good photos of your dog: Most people get puppies because they are cute. Most people are not interested in adopting ugly animals. That might be a sad thing to say, but it is the case. As a result, you should take flattering photos of your pet for the ad.
Include an accurate description of your puppy: In the ad, include a description of the puppy's notable characteristics. That includes describing how it looks because you can only see so much from pictures. You should also describe your dog's attitude, training status, medical history, and current condition. Let buyers know what types of food your dog likes and dislikes. Finally, you should include a list of activities that your dog enjoys.
Be as honest as possible: We mentioned this above, but it is important enough to reiterate. Be as honest as possible when describing your dog. This rule is especially true when describing your dog's personality. By being honest, you will avoid buyers going back on a sale at the last minute.
Sign an adoption contract: The final rule is to sign an adoption contract with the new owners. This contract should include a clause that you can take your dog back if the new owner is caring for your dog poorly.
Here are a few other clauses to include:
The owner will feed the pet enough food and water. Additionally, they will provide them with proper shelter and veterinarian care.
The new owner will not abuse the puppy in any way.
A statement allows the previous owner to check on the puppy within six months of the sale to ensure it is in good care.
If the new owner no longer wants the pet, the prior owner decides whether the dog is adopted by a new family or returned to the original owner.
A statement that if the pet is lost or stolen, the new owner takes full responsibility and should take reasonable steps to find it.
A paragraph transfers control of the pet's legal papers and registration documents to the new owner.
Related: Is PuppySpot Legit?
Conclusion For "How to Sell Puppies on Craigslist"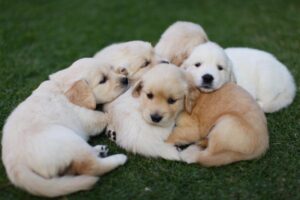 The decision to rehome a puppy is one to be taken seriously. As a result, you must take the time to find the right owner. While Craigslist does not allow the sale of dogs, it is still a good site to place your listings.
If you find this guide, "How To Sell Puppies On Craigslist," helpful, you can check out these other dog guides from our team at We Love Doodles:
You can learn more about selling your puppy on Craigslist by watching "How to Post on Craigslist Ads Without Getting Flagged" down below: