If you're searching for the best dog trainers in Toronto, then you've come to the right place. Dogs are known as "man's best friend" for a good reason. They provide companionship, loyalty, and unconditional love, which is why it's so important to ensure that they are adequately trained.
If you're looking for the best dog trainers in Toronto, look no further than these professionals. Each of these trainers has years of experience working with dogs of all ages and breeds. They know how to help your pet become well-behaved and obedient and will work tirelessly until you're both happy with the results.
Before scrolling down this list of dog trainers in Toronto, check out these other recommendations from our team at We Love Doodles: Best Dog Rescues in Toronto.
Find a Dog Trainer in Toronto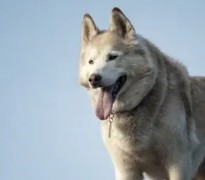 Whether your dog is misbehaving or needs some basic obedience training, these trainers can help. Contact them today to get started.
Related Guides: Negative Reinforcement Dog Training Guide and How to Use an E-Collar to Train Your Dog.
1. Hairy Tales Training
Kristen, the owner of Hairy Tales Training, is a dog training expert who takes a holistic approach to dog training, and her expertise is in behavioral concerns and rescue dogs. Her techniques are simple to follow and will undoubtedly help you build a stronger relationship. There isn't a dog she hasn't been able to help when an owner is in need.
The training process is a collaboration between you and the trainer, with the goal of getting your dog where you want them to be. She provides one-on-one customized private training sessions at her private training facility, in your home, or at the place where instruction is required. Web meetings are also accessible.
Both dog training and "doggie manners" are necessary for a satisfied and well-balanced dog, although they are not the same thing. Urban dogs live in a human environment; therefore, they must learn to socialize appropriately to be comfortable. Teaching them what is and is not appropriate behavior in our world is part of raising a joyful and well-adjusted dog.
You and your dog's requirements may be considered when developing private lessons. Depending on what you want to achieve and your dedication to your dog's education, you may need sessions every week, bi-weekly, or even monthly. After each session, you will receive a thorough email with homework and advice on how to improve between sessions.
Hairy Tales Training Details
2. K9 Expeditions
Tired of your dog(s) dominating your life? K9 Expeditions is committed to delivering fast effects for everyone who feels this way. Tired of your dog(s) pulling you around on a leash, barking at everything, and not listening? Their dog behavior experts work with undisciplined canines to help them become devoted, well-behaved members of their families.
Their approach is both simple and straightforward when dealing with dogs and people. Did you know that a puppy must be exposed to 150 different dogs and people before they become a well-socialized and obedient adult dog? Many individuals are unaware of this, and they ask why their dog growls, snaps at other dogs or is apprehensive around them.
K9X teaches potty training, basic obedience, and socialization skills while out on their incredible adventures. The K9X specialty is off-leash training. They devote all of our time teaching the packs to be excellent off-leash trainers. Have you ever gone out with your dog to a park, only to have it run away the second something catches its attention?
In this course, they will teach more advanced leash and off-leash skills so your dog will listen to you no matter what's going on around it. All of the trainers at K9 Expeditions are experienced professionals who have been working with dogs for many years. They know how to handle any canine, and they're always happy to answer any questions you may have.
K9 Expeditions Details
3. When Hounds Fly
Positive reinforcement is the most effective way to modify behavior, so their promise as Hounds Fly trainers is to employ positive reinforcement techniques on both the canine and human learners.
They'll make you feel supported, valued, and respected, and learning with them will be a positive experience for you and your dog. It's critical that Hounds Fly puppies are properly socialized before receiving all of their vaccinations to minimize the risk of developing fear, anxiety, or aggressiveness issues as an adult.
A well-run puppy socialization class is a necessary component. Once your dog has mastered the skills of the puppy training class, Hounds Fly offers a Foundation Skills course to help make dog ownership more pleasant.
When you know how to communicate with your dog using positive reinforcement and clicker training, you'll be able to express what you want them to do clearly. Hounds Fly is now providing handler-trained service dog training services.
This means that, for a set of private lessons, they will help you guide your dog through the training program. Service dogs can provide their owners with a lot of freedom. Service animals, like wheelchairs or portable oxygen, allow their handlers to engage fully in society by reducing the impact of a disability.
When Hounds Fly Details
4. All Dogs Toronto
All Dogs Training Center has educated thousands of people, partnerships, and families. They're happy to provide the greatest quality science-based, force-free dog training service for dog owners in the region and all across the world. You've come to the correct spot if you want your dog to have the finest possible life.
All Dogs is accessible to Toronto and surrounding areas, thanks to on-site service and a virtual classroom. All you have to do now is share your enthusiasm for learning new things with your best buddy. They have three programs to offer to pet owners and their dogs, and they are:
Puppy Basics: The Puppy Obedience Program consists of four classes once a week with an instructor. The program's goal is to teach the puppy and its parent through basic, systematic training methods that end in a well-behaved, confident pair. Socialization, leash work, housetraining, etiquette, veterinary care, grooming care, and of course, bite control are all part of this program.
The Teenager Program: This course is for you if your dog is at least five months old and appears to have forgotten their Puppy Basics. Even if you've never done any formal training with your dog, this four-week curriculum is flexible enough to adapt to your changing demands.
Reactive and Fearful Dog Program: This course is for anybody dealing with fearfulness, reactivity, anxiety, or aggression in their dog. The instructor focuses on-leash reactivity, aggressiveness, resource guarding, touch intolerance, separation anxiety, and fearful dog behavior. This comprehensive program is perfect for you and your dog, the environment you live in, and the context of the behaviors at work. The duration of the program varies depending on the dog's age, how long the behaviors have been present, and whether or not the dog parent/dog team can work independently of the trainer. There is no such thing as a "problem dog."
All Dogs Toronto Details
5. Raising Rover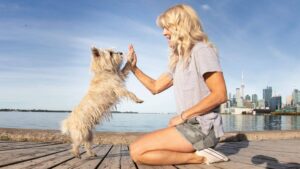 Caroline Is Toronto's first independently certified, positive reinforcement-based dog trainer, plus a people coach. Clients can have confidence in the advice they receive since it is based on the most recent data and incorporates 20 years of expertise. It's why we are recognized as the #1 recommended trainer by VCA Canada Toronto-based hospitals, as well as numerous local veterinarians.
Raising Rover owner/trainer has the knowledge and experience to help you find the right online learning approach for your needs, with a few added benefits to get you up and running. Whether you're searching for advice on preparing for a puppy's arrival or dealing with more complex behaviors, they have a training program tailored to your dog's specific needs.
Puppy Head Start: This program will assist you in wading through the clutter and providing you with a step-by-step strategy for raising your puppy into the finest dog possible. Consider it a puppy vaccination for his behavior.
Terrific Teen: Just when you believe that your puppy is settled in and behaving. He hits adolescence, 5 to 8 months of age. That sweet puppy who has always wanted to be by your side now looks at you blankly before walking away when you call. You've come to the correct place to help get through the terrible doggy teen years.
Raising Rover Details
6. The Job of Calm
Last on the list of the best dog trainers in Toronto is "The Job of Calm." At the Job of Calm, you may sleep easy knowing that your dog is a member of our family and will be taken care of as if it were their own. They create friendships with dogs and their owners based on devotion, respect, and trust. Every dog has its own set of demands, and each household's training objectives for their dogs are different.
At The Job of Calm, we believe in working with the dog in front of you to help you develop a more connected relationship with your puppy. At The Job Of Calm, we help you and your dog creates a more positive connection based on respect, love, loyalty, and dedication. We give you the resources and assistance to assist your finest friend in being the greatest dog they can be.
The Job of Calm Details
Conclusion For The "Best Dog Trainers in Toronto"
It can be tough to know who to trust when finding the best dog trainers in Toronto. Thankfully, we've done the hard work for you and compiled a list of the top six trainers in the city.
Whether your puppy needs obedience training or helps with specific behavior issues, one of these professionals will be able to get your dog on track. So what are you waiting for? Start browsing and find the perfect trainer for your furry friend today.
For more helpful dog training advice and recommendations from We Love Doodles, you can check out:
You can learn more about training your companion by watching "Dog Training Fundamentals" down below: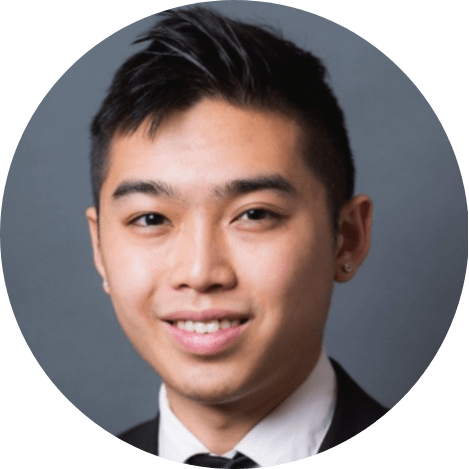 Andy is a full-time animal rescuer and owner of a toy doodle. When he's not saving dogs, Andy is one of our core writers and editors. He has been writing about dogs for over a decade. Andy joined our team because he believes that words are powerful tools that can change a dog's life for the better.
Why Trust We Love Doodles?
At We Love Doodles, we're a team of writers, veterinarians, and puppy trainers that love dogs. Our team of qualified experts researches and provides reliable information on a wide range of dog topics. Our reviews are based on customer feedback, hands-on testing, and in-depth analysis. We are fully transparent and honest to our community of dog owners and future owners.