We have conducted extensive research to create this list of the five best Pug breeders in Ontario. Finding a reliable puppy breeder in a sea of puppy mills can be very stressful. We hope this article helps you in your journey to find a new dog.
Pugs are generally friendly and playful dogs, making them the perfect companion for families with younger children. They are also known for their ability to adjust quickly to new environments, which makes the adoption process easier for first-time pet parents.
Moreover, the unique appearance of Pugs makes them one-of-a-kind dogs. Pug puppies are always in demand due to their physical appearance and congenial personality traits.
Unfortunately, this also means it is easier for puppy mills to exploit this breed for higher profit. When searching, it is of the utmost importance to run a background check on the breeder and ensure you are adopting an ethically bred puppy.
We have listed the best Pug breeders below, so take a look and decide which of these suits your particular needs.
Before scrolling down this list of Pug breeders in Ontario, check out these other recommendations: Best St. Bernard Breeders in Ontario! (2023) and Best Shih Tzu Breeders in Ontario! (2023).
1. Puxutawny Pugs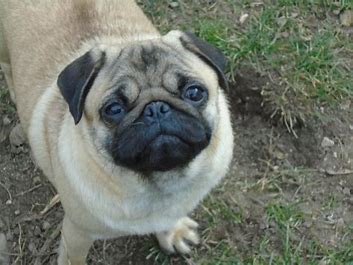 First on our list of the five most reliable Pug breeders in Ontario is a family-run breeding center called Puxutawny Pugs. They have over 20 years of experience breeding high-quality purebred Pugs that match the standards set by the Canadian Kennel Club.
A certified veterinarian checks all their puppies and verifies they are in optimum health. They undergo deworming, microchipping for lifetime identification, and age-appropriate vaccine administration.
With each dog, you get six weeks of free pet insurance, a genetic health guarantee valid for the first 12 months of purchase, and breeder support for the dog's entire lifetime.
At Puxutawny, Pugs puppies come in black, apricot, and fawn. Moreover, all puppies are born and raised in a home-based environment and are only made available for adoption once they are 8-12 weeks of age.
These breeders require you to sign a strict non-breeding contract guaranteeing that you will spay or neuter your dog once it reaches the appropriate age.
You can fill out this contact form to get in touch with the team of breeders working at Puxutawny Pugs, or you can reach out to them directly through their contact details listed below:
Puxutawny Pugs Details:
2. Devonsleigh Kennels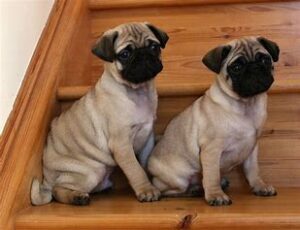 Devonsleigh Kennel is a country hobby kennel focused on breeding puppies with a high standard of health and temperament. The breeders at Devonsleigh specialize in raising Labrador Retrievers in yellow, black, and chocolate colors and Pugs in black and fawn.
Puppies are kept in a home-based environment and are only made available for adoption when they reach at least eight weeks of age. They get microchips and registration through the Canadian Kennel Club.
Each puppy at Devonsleigh Kennels receives its first set of immunization shots and deworming through two protocols. They are started early on with their housebreaking and basic obedience training.
In addition, puppies are tested for several genetic diseases, such as hip and elbow dysplasia. A board-approved Ophthalmologist checks their eyes for any anatomical defects. The check also includes a DNA test conducted by OptiGen to rule out Progressive Retinal Atrophy (PRA).
Any dog with allergies or low thyroid levels is excluded from the adoption list. Only puppies with sound health and disposition are allowed to go through the adoption process.
In addition, each puppy comes with a written guarantee for optimum health and temperament. Devonsleigh Kennel also provides health insurance with Pets + Us, free for the first six months after adoption.
Moreover, this breeder is accessible 24/7 for any support the pet owners might need for the entire lifetime of the puppy. You may contact them through the details mentioned below for any further inquiries regarding their breeding policies.
Devonsleigh Kennels Details:
3. Jimary Pugs & Cavaliers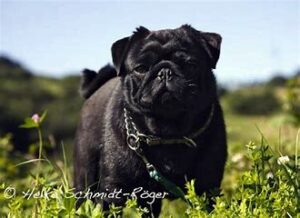 Jimary Pugs & Cavaliers is a kennel specially constructed to provide all the necessary dog amenities needed to raise puppies with excellent health and temperament. Their kennels are kept warm in cold weather and air-conditioned during higher temperatures, so the dogs and puppies are comfortable.
The internal space of the kennel is about 1,000 sq. ft. There are plastic-flap doggy doors that provide access to large exercise areas of around 10,000 square ft. This outdoor play area has lots of shade for rest and various exciting things to encourage play that keeps the puppies active. The puppies spend four to five hours outdoors under supervision.
This Pug breeder provides a guarantee for the first six months of a stress-free adaptation period and a genetic health guarantee valid for one year. All puppies are vaccinated with up-to-date shots according to age, dewormed, and vet-checked.
To start the adoption process with Jimary Pugs & Cavaliers, you will need to get into direct voice contact with them. They prefer this method because it allows them to get an idea of what kind of lifestyle you will provide and whether you are the right fit for the puppy, and vice versa.
Reach out to them using their phone number listed below:
Jimary Pugs & Cavaliers Details:
4. Griffin Pugs
Gryphon Pugs is a reputable breeder with over 10 years of experience, offering the best quality Pug puppies for sale in Ontario. The kennel is registered with the Canadian Kennel Club and is known for its strict compliance with breeding standards.
The breeders at Griffin are active members of the Pug Club of Canada. They strive to produce excellent pugs and raise them in a way that aids their wonderfully friendly disposition.
Additionally, the puppies at Gryphon Pugs have won various championship titles in conformation show rings and rally courses. All puppies are vaccinated and vet-checked before adoption.
You should reach out to them if you feel as though you would benefit from welcoming one of their dogs to your own home.
Griffin Pugs Details:
5. Niagara Pug Puppies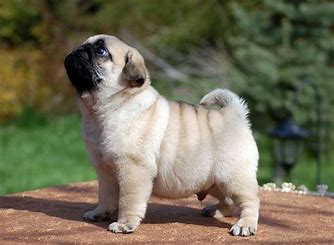 Niagara Pug Puppies is the last on our list of Pug breeders in Ontario. It focuses on raising healthy puppies with sweet dispositions.
To that end, all puppies are raised in a home-based environment where they get to play with other dogs and children. This helps them socialize and develop a friendly personality.
Moreover, every puppy is thoroughly inspected by a vet, vaccinated, and dewormed several times from birth until adoption. Thorough health checks ensure that only healthy puppies are listed for adoption.
With that said, you will have to get on their waiting list to get a puppy, and there's a $500 deposit. The total balance to be paid at the time of adoption is $2,000.
They are open all hours and days of the week, so you can visit them at your convenience. Their address and contact information are mentioned below.
Niagara Pug Puppies Details:
How to Choose Pug Puppies in Ontario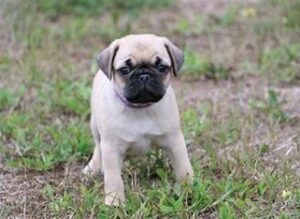 You need to be careful while choosing a dog breeder to make sure you are making the right choice. Otherwise, you might end up getting a sick puppy and supporting exploitative puppy mills.
The most reliable way to judge a breeder is to see them in person. Talk to them about their breeding policies and visit their kennel to see the environment they provide for the puppies.
A clean, safe, spacious environment reflects care and attentiveness on the part of the breeder. A well-kept kennel is essential for the development of optimum health and temperament. If the breeder maintains this high standard, it shows they care about raising healthy puppies.
After COVID, visitations have changed. It might not be possible for some breeders to allow you to visit the breeding facility in person. You can request a video conference and a virtual kennel tour in such cases.
Finally, ask the breeder for details about their breeding practices and adoption criteria. You can tell whether the breeder is responsible by how much they know about the breed and the specific behavioral traits of each of their puppies.
You should also ask the breeder to provide a detailed medical history and certification of the pedigree.
Frequently Asked Questions
How much does a Pug puppy cost?
Prices vary by breeder and location, but you can expect to pay $1,500 to $2,500 CAD.
How long do Pugs live?
The average life span of Pugs is 13 to 15 years.
Do Pugs need another dog?
Pugs generally do not like to be left alone, whether it's human or dog companionship — or ideally both. If you've ever seen someone with a Pug out on a walk, chances are they've got a pair.
Conclusion For "Best Pug Breeders in Ontario"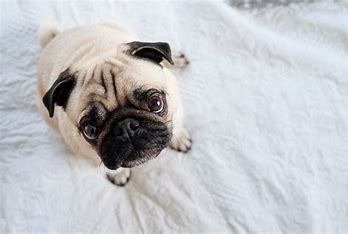 We hope the above list helps you search for the best Pug breeder in Ontario. Bringing home a new puppy can be very exciting, however, this process can take a long time.
You will need to counter-check the breeder's record claims, and the breeder will also take their time to run reference checks on you to see if you are reliable.
Moreover, the breeder might delay the adoption for a few more weeks to ensure the puppy has developed enough before leaving the kennel. You will need to puppy-proof your house, too.
Do not rush through the process; go through every step with patience before finalizing the adoption.
For more articles similar to this list of Pug breeders in Ontario, check out these guides:
Before you bring home a Pug from a breeder in Ontario, you can learn more about the breed by watching "Pug Facts – Pugs 101 – Facts About Pugs" down below: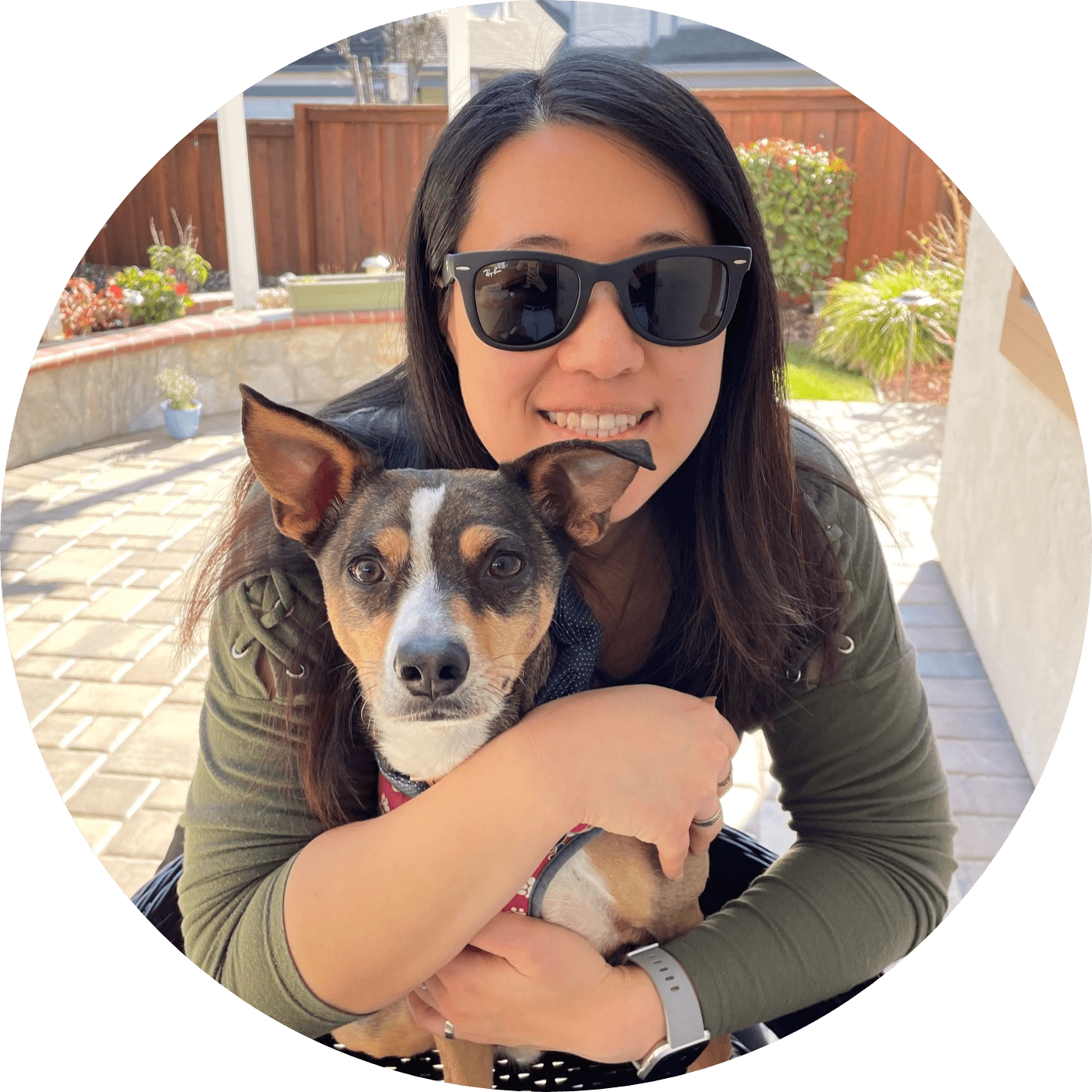 Dr. Sabrina Kong graduated from the Royal Veterinary College in England in 2016 and has been working at a small animal clinic in Northern California since then. She grew up in the Bay Area and got her bachelor's degree from Cal Poly San Luis Obispo. She also became a Certified Canine Rehabilitation Practitioner through a program at the University of Tennessee.
When she isn't in the clinic taking care of her four-legged patients, she enjoys traveling and trying new foods with her friends and her three-legged dog, Apollo. She adopted Apollo from her clinic when he was a puppy with numerous health issues. Dr. Kong truly cares about taking care of animals.