Here's what you need to know if you're searching for the best Shih Tzu breeders in Ontario. The Shih Tzu is an adorable toy dog known for its big eyes, floppy ears, and cute underbite.
This lovable lap dog originated in Tibet and was popular among Chinese royalty. Today, it is popular around the world and is a coveted housepet. The word Shih Tzu in Mandarin translates to "little lion."
With its glorious mane and cat-like personality, this makes sense. The Shih Tzu is an independent dog, and it can be a bit stubborn at times. It is also very affectionate.
The dog is known for being very attached to its owners. The breed also gets along well with children. It is a great family dog. The Shih Tzu has long, flowing fur.
It is sometimes called "chrysanthemum face" because of the way its fur grows in all directions on its head. This unique dog requires regular grooming. Apart from this, they are not very high maintenance.
Before scrolling down this list of Shih Tzu breeders in Ontario, check out these other recommendations: Best Maltipoo Breeders in Ontario and Best Barbet Breeders in Ontario.
Shih Tzu Puppies For Sale in Ontario
Whether you live in an apartment or an estate, the Shih Tzu will have no problem. The miniature dog is not very high on energy, but it does require regular walks.
It may not look agile, but the Shih Tzu is quite muscular and swift. It can even be trained to perform in agility competitions. If you are interested in owning this beauty, look at the list below to find the best Shih Tzu breeders in Ontario.
Shih Tzu Product Recommendations: Best Scissors For Grooming a Shih Tzu and Best Dog Crate Alternatives.
1. Reillys Reg'd Shih Tzus
Reillys Reg'd Shih Tzus believes that the Shih Tzu is "love personified."  They adore their dogs and want nothing more than loving homes for them. These ethical breeders are registered with the Canadian Kennel Club.
Research has gone into their breeding program to ensure that their puppies get the best traits. Their dogs are either cream and liver, cream and black, cream and gold, or plain black, liver and gold.
They have five purebred Shih Tzus in their program well taken care of. They ensure that the dogs are healthy and never breed a female dog if it is even slightly under the weather.
Apart from feeding their dogs nutritious food and health-boosting supplements, they also use music therapy to keep them calm and happy. Be assured that they take excellent care of all their dogs.
Their puppies are socialized to get along well with humans and other dogs. The dogs are a part of the breeder's family. They even start the process of housetraining their puppies.
A veterinarian examines all their puppies. They receive their first set of vaccinations and are also dewormed. The puppies get microchipped as well. They provide a one-year health guarantee against genetic disorders.
The puppies also come with six weeks of trial pet insurance worth a thousand dollars. The kennel also guarantees lifetime support from them. They even give you a gift pack to help you welcome your new dog.
Reillys Reg'd Shih Tzus Details
2. Beswick Shih Tzu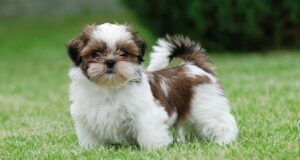 Having been in operation for over thirty years, Beswick Shih Tzu is a small kennel specializing in breeding show-quality Shih Tzus with champion blood. They raise their dogs in their own home.
Their Shih Tzus are raised and bred ethically, and the breeders are strong advocates against unethical breeders and puppy mills. They are proud of having raised several champions, Shih Tzus.
They have bred five All-Breed Best In Show winners that have won competitions in Canada and the United States. Beswick Shih Tzu is registered with the Canadian Kennel Club.
They are also Life Members of the St. Catharine's Kennel Club and Canadian Shih Tzu Club, and the American Shih Tzu Club. They advise prospective Shih Tzu owners to ensure that the breeder they go to is part of registered clubs.
They also recommend that you request breeders who claim to have show-quality champion dogs to show you pictures of their Shih Tzus at competitions. This is because a champion dog sires all their puppies.
They take great pains to ensure that the puppies are healthy and show quality. Their dogs also have excellent temperaments, so you are sure to get a great family pet from them.
However, you cannot breed these companion dogs, and you will need to sign a non-breeding agreement form. In addition, they make sure that their puppies are vaccinated at eight weeks.
They also deworm them and remove their dew claws. Then, a vet thoroughly examines them before they are allowed to be purchased. They also microchip their dogs and provide you with six weeks of pet insurance.
They also arm you with a puppy pack containing toys, other goodies, and guides that will help make your new puppy comfortable in its new home.
You are required to pay a two-hundred-dollar deposit, which is non-refundable. The cost of one of their Shih Tzus is two-thousand dollars. If you are interested in buying from them, don't hesitate to contact them using the details below.
Beswick Shih Tzu Details
3. Schutzu Kennel
Located in the hamlet of Freelton in Hamilton, Ontario, this kennel sells Shih Tzus occasionally. They also train and show their Shih Tzus at conformation and obedience competitions.
Their main goal is to find loving homes for puppies and older dogs. All their parent dogs are Canadian Kennel Club champions or other champion lines. The puppies are available under a Canadian Kennel Club non-breeding contract.
Their dogs are either shades of gold and white or black and white. The kennels are owned and run by Karen Schut, who has owned Shi Tzus for over twenty-eight years.
She has shown her dogs at conformation competitions in Canada and the United States. She ensures that the puppies produced at her kennel are of show quality with good health and a great temperament.
Both their parent dogs and puppies are well taken care of. First, a vet examines the puppies to ensure that they are healthy. Then, they receive their first vaccine and are dewormed.
They are also microchipped. The puppies are even house trained using puppy pads. If weather permits, the puppies are trained to relieve themselves outside.  They also begin socializing with them to get along with humans and other dogs.
When you take home one of their Shih Tzus, they will provide you with a puppy package that contains things they will need to feel comfortable in your home.
The package also contains guides that will teach you how to care for them and socialize them. If you are interested in buying a dog from them, you will need to pay them a four-hundred-dollar deposit.
One Shih Tzu puppy costs two thousand four hundred dollars. They operate on a "first-come, first-serve" basis, so you will need to watch out for their puppy announcements. You can contact them using the details below.
Schutzu Kennel Details
4. Trams Registered Shih Tzu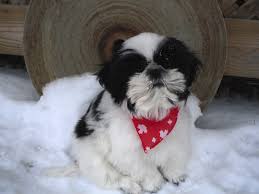 Last on the list of Shih Tzu breeders in Ontario is "Trams Registered Shih Tzu." At Trams Registered Shih Tzu, a small kennel in Niagara Falls, Ontario, the health and temperaments of their puppies are their primary focus.
They take great care to ensure that their dogs are happy, healthy, and loving. In addition, they make sure that the adult dogs they breed have the best qualities to produce puppies that are healthy and good-natured.
A lot of emphases is placed on their socialization. They train their puppies to get along well with humans, especially with children. So be assured that a Shih Tzu from here would make a great family pet.
Apart from selling Shih Tzus, they also provide stud service. The kennel is registered with the Canadian Kennel Club. Once you reserve a puppy with them, they make sure to keep you updated and send you pictures of the puppy.
They usually have a long waiting list, so you will need to hurry if you would like to reserve a puppy. However, if you reserve a puppy and there isn't one available in the current litter, they will make sure that you get a puppy in the next one.
Please note that the deposit is non-refundable. Their puppies are examined by a vet and receive their first vaccination dose. They are also dewormed and microchipped. They provide you with a health guarantee against any congenital or hereditary diseases.
They will also give you a puppy pack containing toys, puppy food as well as care guides to help both you and your new dog.  Their puppies are sold on a non-breeding contract. If you would like to book a puppy, you can contact them using the details below.
Trams Registered Shih Tzu Details
Conclusion For The "Best Shih Tzu Breeders in Ontario"
The Shih Tzu is a lovable companion dog that will make a great addition to your family. The breed is known not only for its adorable looks but also for its quirky personality.
Your Shih Tzu is sure to entertain you and be the perfect friend to chill out with. But beware of puppy scams on your quest to find the perfect Shih Tzu.
Do not trust ads on websites without proof that they have the puppy they claim to have. It is always good to go to the breeder and see the available puppies.
Ensure that the breeder is registered with a prominent organization like the Canadian Kennel Club. You will indeed find a good Shih Tzu breeder with all this in mind. We hope this guide has brought you one step closer to finding the right Shih Tzu for you.
For more guides similar to this list of Shih Tzu breeders in Ontario, be sure to check out:
Before you buy a Shih Tzu puppy in Ontario, learn more about the breed by watching "Shih Tzu Dog Breed Guide – Dogs 101" down below: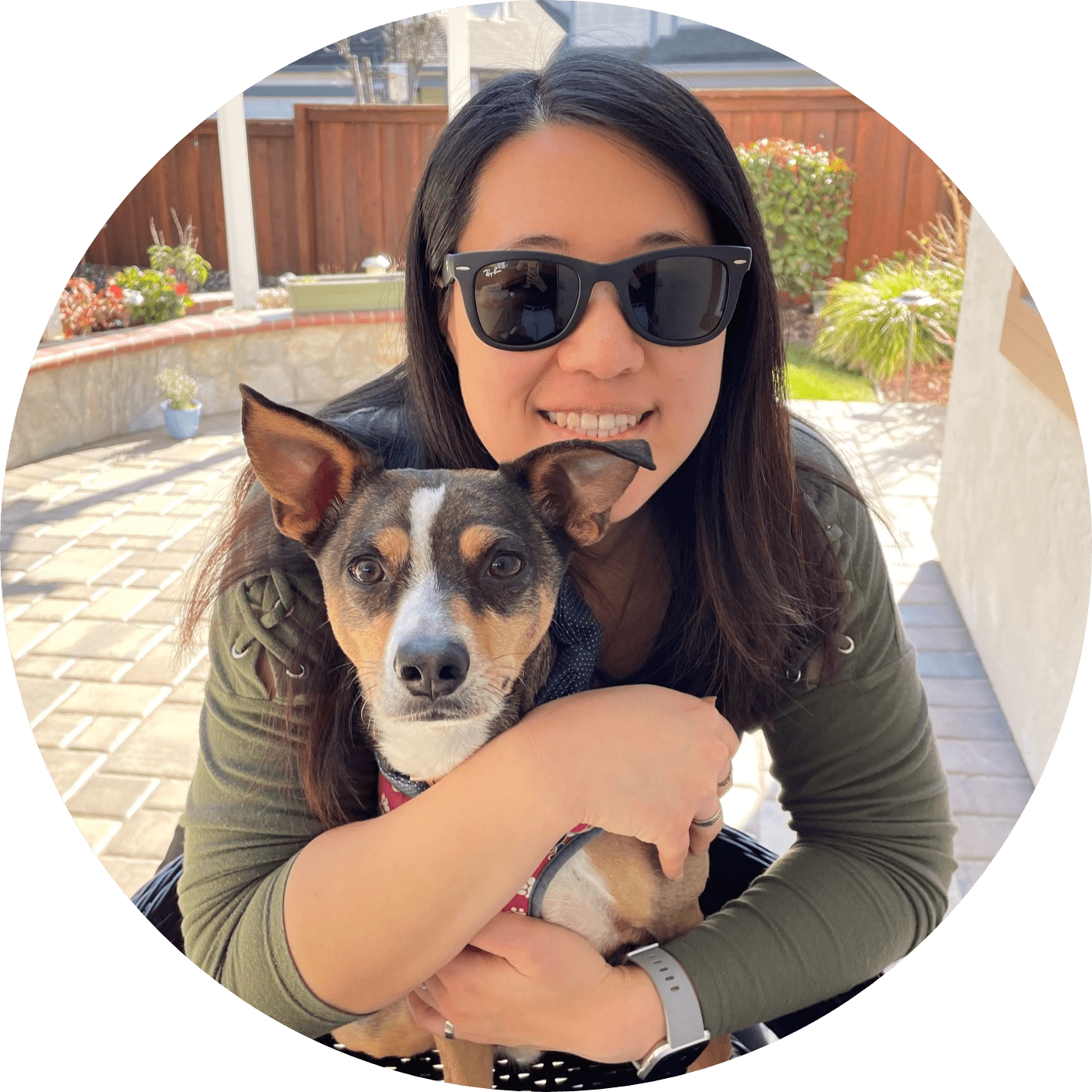 Dr. Sabrina Kong graduated from the Royal Veterinary College in England in 2016 and has been working at a small animal clinic in Northern California since then. She grew up in the Bay Area and got her bachelor's degree from Cal Poly San Luis Obispo. She also became a Certified Canine Rehabilitation Practitioner through a program at the University of Tennessee.
When she isn't in the clinic taking care of her four-legged patients, she enjoys traveling and trying new foods with her friends and her three-legged dog, Apollo. She adopted Apollo from her clinic when he was a puppy with numerous health issues. Dr. Kong truly cares about taking care of animals.