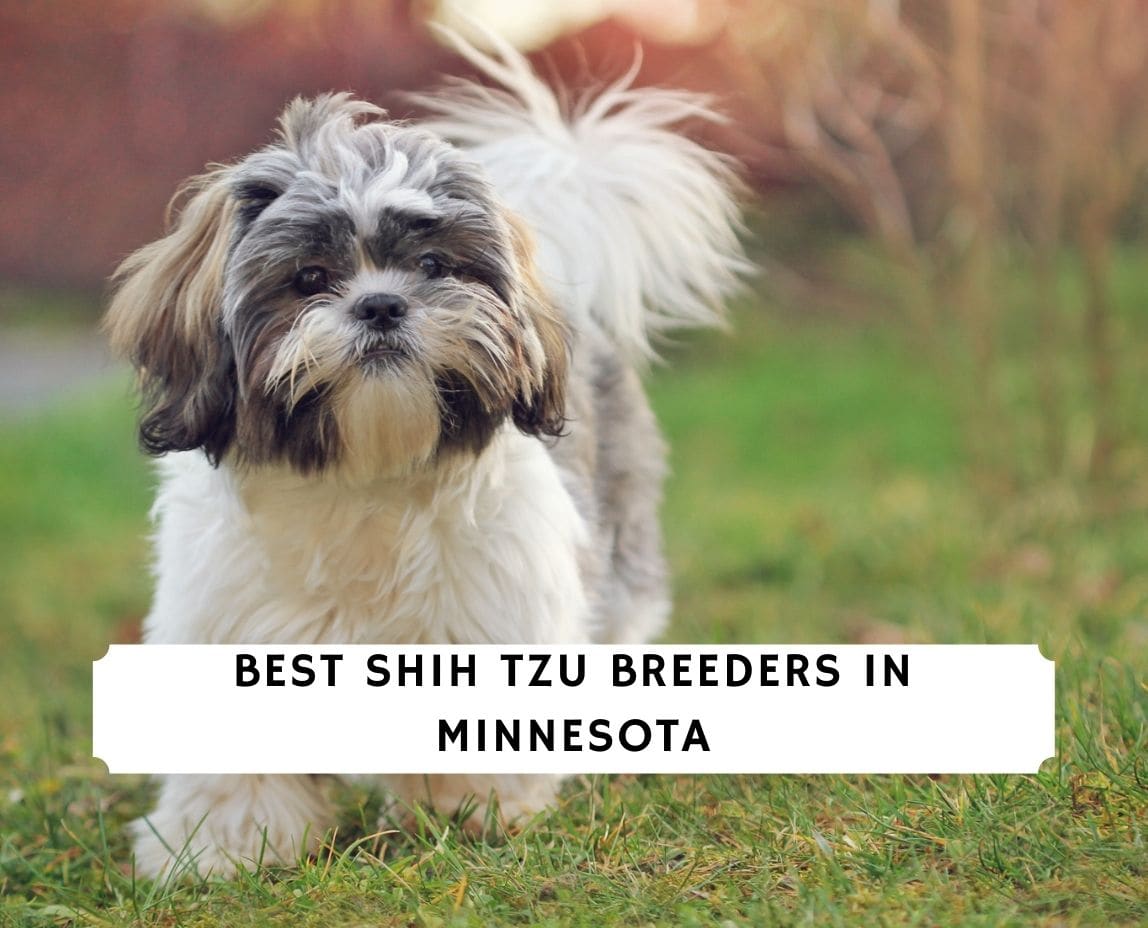 There's a reason why many people are searching for Shih Tzu breeders in Minnesota. These little dogs have the biggest hearts and smile so cheerful. They are often so tiny and unusual-looking, they can melt even the hardest heart.
Before scrolling down this list of Shih Tzu breeders in Minnesota, check out these recommendations: Best Golden Retriever Breeders in Minnesota and Best Labradoodle Breeders in Minnesota.
Shih Tzu Puppies For Sale in Minnesota
We'll take a look at the best Shih Tzu breeders in Minnesota. We've also added a few breeders from Iowa as there are few Shih Tzu breeders in Minnesota.
Shih Tzu Product Recommendations: Best Dog Detangler Spray and Best Puppy Potty Training Sprays.
1. PuppySpot's Shih Tzus for Minnesota
Since you're searching for Shih Tzu breeders in Minnesota, we highly recommend checking out PuppySpot. By using PuppySpot, you'll find many available Shih Tzu puppies available across the United States. Once you make your purchase, a breeder will safely ship your Shih Tzu puppy to your home in Minnesota.
Whether the Shih Tzu breeder is from Michigan or other parts of the states, they're all strictly screened by the team of PuppySpot. So before you continue on your search for a Shih Tzu breeder in Minnesota, check out the link below.
PuppySpot Details
2. Oriental Beauties Shih Tzu Minnesota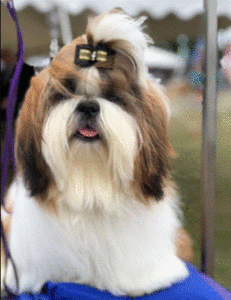 Oriental Beauties Shih Tzu is owned and run by Rosalee Graham. Rosalee and her team are committed to producing high-quality Shih Tzus well-balanced in terms of conformation, health temperament, and beauty in mind.
Rosalee is dedicated to developing well-rounded Shih Tzus who will thrive in any environment with their new owners. Her ultimate goal is to breed athletic and well-structured Shih Tzus capable of excelling in various performance arenas while also being excellent family pets.
The Shih Tzus are raised in a loving environment. Rosalee employs various enrichment techniques, including Early Neurological Stimulation (ENS), Household Desensitization, Potty Training, and Crate Training, among others.
The Oriental Beauties in-house veterinarian gives the Shih Tzu puppies their first two puppy vaccines at eight weeks, 12 weeks, and 16 weeks. The puppies are also dewormed and get fecal examinations regularly.
All puppies above the age of 4 months are also tested for brucellosis. Finally, each puppy is given an AKC Reunite Microchip. Rosalee and her staff provide a one-year health guarantee that covers the heart, kidneys, and liver for all Shih Tzu puppies.
Shih Tzu puppies are given a microchip, a blanket with the smells of their littermates and mom, a food starter bag, and a certificate of health. A Shih Tzu puppy from this breeder ranges from $3,250 to $4,000.
Oriental Beauties Shih Tzu Minnesota Contact Details
3. Tough Shih Minnesota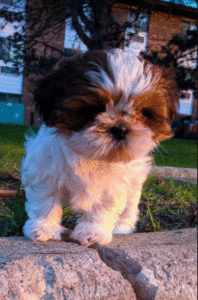 Tough Shih is the brainchild of Jessica Mertens. Jessica aims to breed gorgeous, loving Shih Tzu puppies that are healthy, well-mannered, and make fantastic companions.
At Tough Shih, Jessica does everything humanly possible to ensure that your Shih Tzu will offer you as much love and happiness as they have in her life. Jessica invests a lot of work into enriching her Shih Tzus, such as early training and socialization with children and other animals.
She also makes sure that her puppies are in good health before they are placed in new homes. Before going home, the Shih Tzu puppies receive the necessary vaccinations, are dewormed, and have a negative fecal exam.
A 12-month health guarantee protects each Shih Tzu puppy against all known Shih Tzu diseases. The Shih Tzu also comes with a tiny food bag, a toy with their littermates scent, and a blanket with mom's scent.
The price of a Shih Tzu puppy from this breeder ranges from $1,200 to $1,300. You can decide to have the Shih Tzu puppy delivered to you or pick up the puppy in person.
Tough Shih Minnesota Contact Details
4. Sweetwater Shih Tzu Minnesota
Sweetwater is a non-profit organization committed to preserving the Shih Tzu breed's integrity. The organization's mission is to decrease and eventually eliminate any heritable genetic diseases in Shih Tzu.
The non-profit has been breeding and raising Shih Tzus for over 30 years and has four generations of health-certified Shih Tzus. Their breeding parents are purebred, genetically tested, and registered by ACA.
All their past Shih Tzu puppies are said to be born healthy and without genetic defects. The puppies have good conformation and are reported to be highly social. Sweetwater's breeders put a lot of time and effort into their breeding parents and puppies.
From giving the best prenatal care to socializing and developing each puppy's personality, the breeders don't spare any cost to ensure each Shih Tzu puppy gets the best. As a result, they offer a 1-year health guarantee and a lifetime placement guarantee for all Shih Tzus.
Their lifetime placement guarantee ensures that all their Shih Tzus are well-cared for the rest of their lives. If at any point, you are no longer able to care for your Shih Tzu – Sweetwater will accept the puppy at any time and for any cause.
Sweetwater delivers their Shih Tzus not only in Minnesota but across America. Their past Shih Tzu puppies have found loving homes in Minnesota, Wisconsin, Iowa, North Dakota, South Dakota, and throughout the United States forever! A Shih Tzu puppy from Sweetwater ranges from $3,250 to $3,500.
Sweetwater Shih Tzu Minnesota Contact Details
5. Suzan's Mogwal Shih Tzu
Susan Mogwal, the owner, fell in love with Shih when she met Tiffany, her first Shih Tzu, 33 years ago. Tiffany was a wonderful angel who provided Susan a lot of love and happiness.
Tiffany is the reason Susan started breeding Shih Tzus so that others could enjoy this wonderful breed. Susan breeds puppies with healthy, beautiful, and excellent temperaments.
Her Shih Tzus are from AKC registered parents and trace their lineage from champions and imperial ancestry. The lineage in her dogs includes Mei San's, Willow Hills, Holy Shih Tzus, White's, Sukara's, Rocky Hill, Chang Tang, among many more.
The Shih Tzu puppies are cherished, dewormed, vaccinated, and examined by a qualified Veterinarian. In addition, the puppies are sold with a 1-year health guarantee for their heart, kidneys, and livers. Susan says all newborn puppies sleep next to her bed for the first several weeks of their lives and receive more attention than you'd believe.
They are nurtured and socialized in a home environment to ensure friendly, trusting, and beautiful companions. They are introduced to piddle pad training at four weeks of age and become familiar with baths, blow-drying, and brushing. A Shih Tzu from this breeder ranges from $3,000 to $3,500.
Suzan's Mogwal Shih Tzu Minnesota Contact Details:
6. Grand Meadow Newfoundlands
Bobbi Kimball is the owner and breeder behind Grand Meadow Newfoundlands. The Iowa-based kennel strives to provide you with a quality Shih Tzu bred to the breed standard with a personality to match.
Bobbi and her team at Grand Meadow prioritize three key things; health, temperament, and structure. Their goal is to ensure all of their Shih Tzus are healthy, well-rounded, and make great companions for you.
Bobbi and her team run a tight ship which means they dedicate time and resources to breeding a small litter of puppies every year. The litters are raised in Bobbi's house and are exposed to all kinds of things daily, from children, adult dogs, cats, adult humans, cars, among others.
A skilled in-house veterinarian also provides excellent care and attention to the Shih Tzu puppies. The Shih Tzu puppies are vaccinated, dewormed every two weeks, and have their hearts checked at ten weeks of age.
The Shih Tzu puppies come with a 12-months health guarantee that covers genetic terminal diseases. The puppies also come home with a small bag of food, toys with their littermates scent, and a blanket with mom's scent.
The price of a Shih Tzu puppy from this breeder ranges from $2,000 to $3,000. You can choose to pick up the puppy in Iowa or have the puppy delivered to you wherever you are in America.
Grand Meadow Newfoundlands Contact Details:
7. Charmed Shih Tzu
Last on the list of the best Shih Tzu breeders in Minnesota is "Charmed Shih Tzu." Bethany Theulen, the owner, has been an animal lover ever since she can remember.
She attributes her love of animals and fond memories to a family dog, her parents adopted when she was a toddler. This prompted her to dedicate over 20 years of her life to working with animals as a Veterinary Technician.
Bethany breeds only a few litters every year, allowing her to spend a lot of time caring for and socializing every Shih Tzu puppy. In addition, her family veterinarian vaccinates and administers vaccines to all Shih Tzu puppies while they are in her care.
This contributes to each puppy having the strongest possible resistance against contagious illnesses. In addition, Bethany provides a two-year health guarantee against any genetically life-threatening condition.
She also has a 10-day guarantee for contagious illnesses such as Parvo, Distemper, and others, starting when the puppy leaves her house.
Shih Tzu puppies are AKC registered, fully vaccinated, and come with a puppy starter package, blanket scented with littermates' and Mom's scents, and an optional Microchip. The price of a Shih Tzu puppy from this breeder costs $2,450 to $3,650
Charmed Shih Tzu Contact Details:
Conclusion For The "Best Shih Tzu Breeders in Minnesota"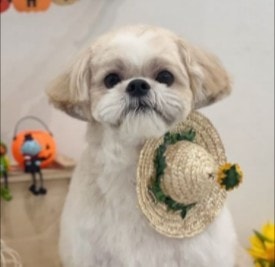 Shih Tzus make lovely companions for almost everyone, whether it's your first time getting a dog or your umpteenth time. We hope this list helps you find the best Shih Tzu breeder for you.
For more articles with mentions of the Shih Tzu dog breed, feel free to check out:
To learn more about the Shih Tzu, you can watch "Shih Tzu Dog Breed Guide" down below: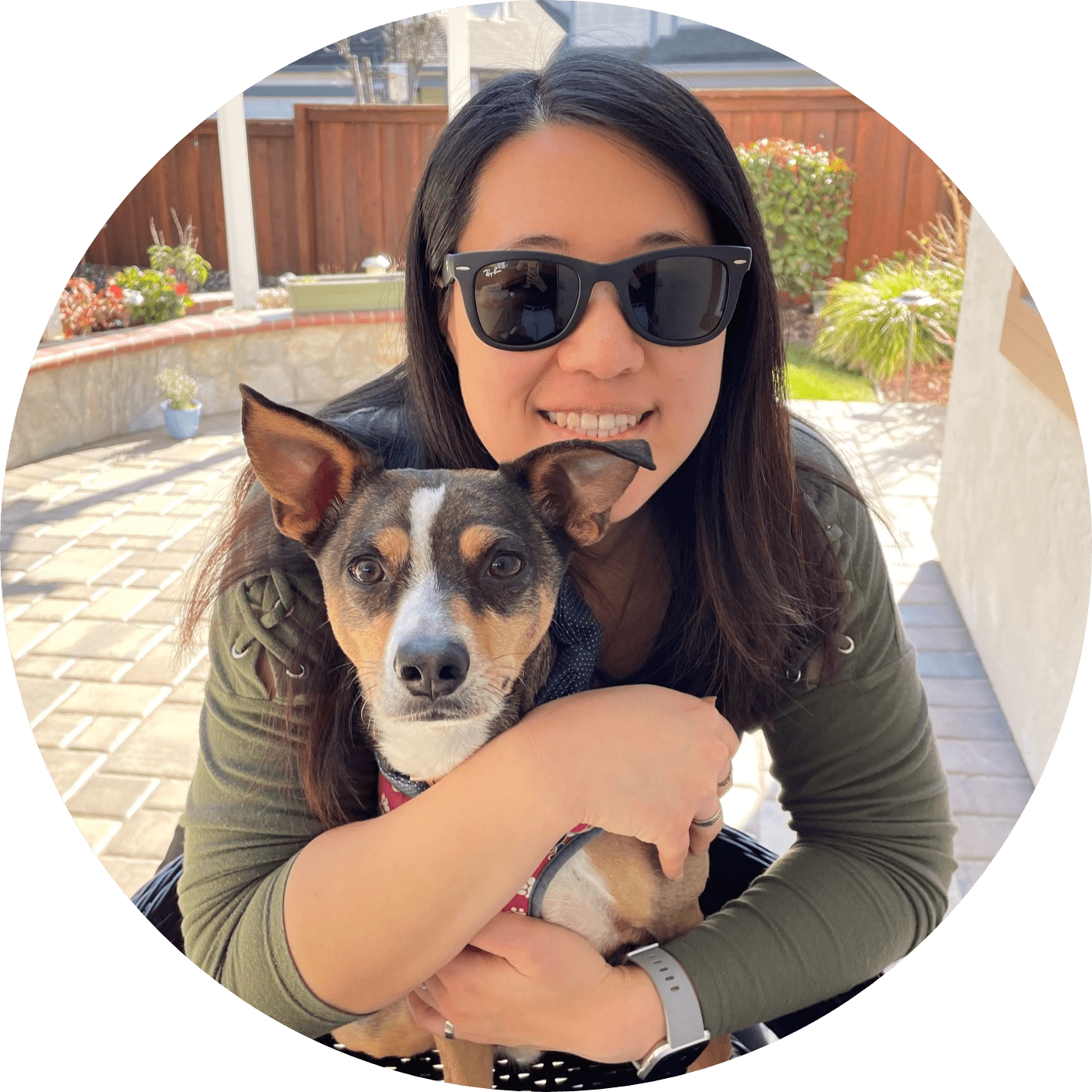 Dr. Sabrina Kong graduated from the Royal Veterinary College in England in 2016 and has been working at a small animal clinic in Northern California since then. She grew up in the Bay Area and got her bachelor's degree from Cal Poly San Luis Obispo. She also became a Certified Canine Rehabilitation Practitioner through a program at the University of Tennessee.
When she isn't in the clinic taking care of her four-legged patients, she enjoys traveling and trying new foods with her friends and her three-legged dog, Apollo. She adopted Apollo from her clinic when he was a puppy with numerous health issues. Dr. Kong truly cares about taking care of animals.