Are you looking for Cavapoo breeders in Quebec? Then your search should start with finding the best Cavapoo breeders in Quebec and surrounding areas.
Cavapoos (also known as Cavadoodle or Cavoodle) are great family dogs. They are a cross between Cavalier King Charles Spaniels and Poodles. Their compact sizes make them ideal for apartment dwellers and small spaces. They are also affectionate and playful. Their hypoallergenic coats make them a great choice for people with allergies.
Unfortunately, the search for Cavapoo puppies for sale in Quebec is on the rise which means puppy mills and unethical Cavapoo breeders are on the rise too.
Worry not. The 10 top-rated Cavapoo breeders in Quebec listed below are all reputable and follow a strict code of conduct with ethical breeding practices.
Top 10 Cavapoo Breeders in Quebec
Before scrolling down this list of Cavapoo breeders in Quebec, check out these other dog-related guides from our team at We Love Doodles: Best Poodle Rescues in Canada and Best Havanese Breeders in Quebec.
1. Pleasant Meadows Canada
As of 2022, the owners of Pleasant Meadows (located in Central Ontario) have a few Cavapoo litters left. So, it will be great if you can contact them as soon as possible for Cavapoo puppies on sale.
They are planning to transition to Springer doodles and other Doodle breeds in the coming years. (The reason being their inability to find healthy Cavalier King Charles Spaniels for crossing with their miniature Poodles).
The breeder is genuinely interested in the welfare of his dogs. They frequently have litters of healthy multi-generation Cavapoos listed on their website, so you can surely find a puppy too. Their Cavapoos are all born with non-shedding curly fur which makes them suitable for people with pet allergies.
They only allow in-person pickup of their Cavapoo puppies because they do not like to stress their puppies with long flight journeys. Therefore, they only sell their puppies to people who live in Canada.
Pleasant Meadows Canada Details:
2. Hopeful Dreams Family Puppies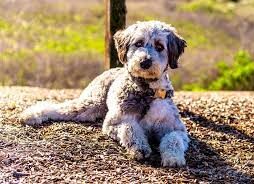 Looking for Cavapoo puppies in Canada? Then you can trust Hopeful Dreams to fulfill your dreams.
Clinton and Kristin Martin of Hopeful Dreams Family Puppies raise their Cavapoos alongside their 5 kids. Their Cavapoos are, well-socialized, friendly, and ready for homes with kids and other dogs.
The puppy-buying process from Hopeful Dreams is very simple. Simply pick your Cavapoo from the gallery provided and fill out a form. The Martins also encourage buyers to come to visit them and see the puppies. They can arrange a convenient meeting place or could hand deliver your new puppy right to your home.
If you have any issues after taking your Cavapoo home, they are there to help. If you have any health-related questions or tips on getting your new puppy used to its new home, the Martins are available to answer them patiently.
Hopeful Dreams Family Puppies Details:
3. Cavapoos of Ontario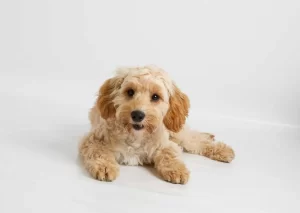 As the name indicates, this family-based Cavapoo breeder is located in Ontario. They have owned both parent dog breeds – Cavalier King Charles Spaniels and Poodles – for several years and only breed Cavapoos with good health, temperament, and beauty.
All Cavapoos of Ontario puppies are raised with loving care. If you check out their Facebook page, you will read several cute stories about their puppies. These stories and photos indicate that the breeder is genuinely concerned about their pets' welfare.
Cavapoos of Ontario also has a guardianship program where they select individuals and families carefully to join their ever-growing family of responsible Cavapoo breeders. This helps the dogs stay kennel-free. Cavapoos of Ontario live up to their motto – a house is not a home, without a Cavapoo.
Cavapoos of Ontario Details:
4. Crockett Doodles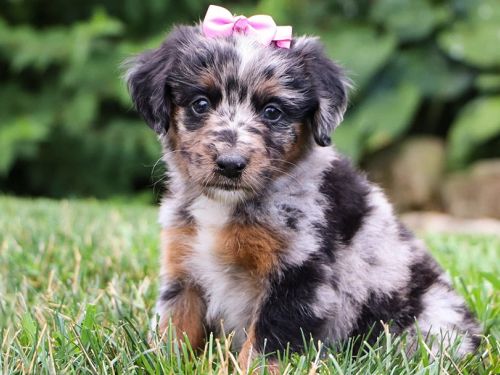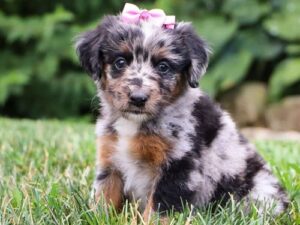 Dr. Nathan Crockett and his wife Abigail are the responsible breeders behind Crockett Doodles. They keep multiple Doodle breeds including Goldendoodles, Aussiedoodles, Bernedoodles, Cavachon, Cockapoos, and more. Check out their informative Doodle Comparison Chart, to find the best Doodle for you.
The Crocketts have 4 sizes in Cavapoos – toy, mini, medium, and standard. You also get to choose from beautiful coat colors like apricot, red, tricolor, Blenheim, and red-white.
Here are the top reasons to buy your Cavapoo from Crockett Doodles:
The Crocketts have an outstanding reputation and have received stellar reviews on their social media for their puppies.
They promptly return the buyer's deposit for any reason. Their prices are also a lot lower than their competitors. They even offer lucrative discounts to veterans and people who have adopted from them before.
The Crocketts offer a 3-year extended health warranty.
All Crockett Doodles are well-trained, socialized, and healthy. The puppies grow up in the Crockett's home with their children. Crockett Cavapoos are socialized with other dogs. They seldom bark and love to cuddle.
They offer convenient pick-up or drop-off service within 400 miles of their facility and ship to multiple states with puppy flight nanny service.
Each buyer will have to make an online application where they have to answer several questions about their household and lifestyle. Once the Crocketts accept the application, the buyer can visit their facility and get matched to the Doodle they love. Sometimes, there can be a wait time for the puppies.
Crockett Doodles Details:
5. Van Isle Cavapoos and Cavachons
Located in beautiful British Columbia, Vancouver, this reputable breeder of Cavapoos genetically tests all their parent dogs (Teddy Bear Cavapoos) for peace of mind of buyers. This ensures healthy, sweet-tempered, and beautiful Cavapoos.
Their Cavapoo puppies are also vaccinated and dewormed at 2,6, and 8 weeks. The puppies are only sent home after 8 weeks.
Since the breeder has kids and owns several cats, your Cavapoo puppy will get along well with kids, other dogs, and cats. This is a great place to buy Cavapoo puppies in Canada.
You can see the time, effort, and love Van Isle Cavapoos and Cavachons are brought up with. Check out their YouTube channel depicting the agility exercises their Cavapoos undergo. No wonder they are so smart.
Van Isle Cavapoos and Cavachons Details:
6. Stoney Acre Puppies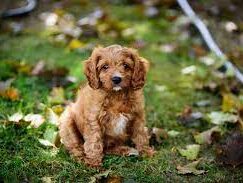 Rebecca Clemmer, the orchestrator of Stoney Acre Puppies, has an in-home family system for raising loving, healthy, and affectionate F1-B Cavapoo puppies. F1-B stands for back-bred Cavapoos – which means Cavapoos that are crossed back with Poodles. This increases the Poodle gene pool which yields smarter and low-shedding Cavapoos.
Stoney Acre farm has 4 in-suite puppy areas with heating for winters and air conditioning for summers. They are also equipped with magnetic door sealing to keep the puppies safe. All Stoney Acre Cavapoo puppies grow up with other dogs and play with the Clemmer kids which helps them easily transition into loving families having children.
The breeders provide day-to-day care to ensure puppies with loving dispositions and confidence.
Stoney Acre Puppies Details:
7. Three Shades Cavapoos
Three Shades Cavapoos are located in Ontario and have experience breeding Cavalier King Charles Spaniels, Poodles, and Mini Cavapoos for over 25 years.
Their puppies are unique with beautiful colors and are all bred for health, beauty, and temperament. Three Shades Cavapoos are all bred with love and attention right from the beginning, in a clean environment. They are also exposed to other animals which helps them easily adjust to homes with other pets.
The breeders also endeavor to form a bond for a lifetime with their clients and can ship their puppies anywhere within Canada.
Three Shades Cavapoos Details:
8. Spruce Ridge Kennels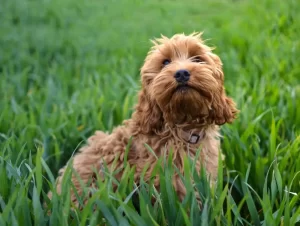 Spruce Ridge Kennels, owned by the Wideman family, have Cavapoo puppies at various intervals throughout the year.
This breeder keeps various hypoallergenic and low-shedding Doodles as well as Bichon Frise and Coton de Tulear dogs and their crosses. They are located in Kitchener, Waterloo, and are willing to ship their puppies anywhere in Canada.
Spruce Ridge Kennels Details:
9. Serendipity Acres
Keeping healthy Cavapoos is the responsibility of every ethical breeder. One that Sue, the founder, and owner of Serendipity Acres, takes seriously.
This is why she makes sure to get all their puppies health tested and vaccinated. Each puppy also leaves home with a small puppy pack.
Serendipity Acres provides a clean and loving environment for their puppies. They also have an outdoor agility setting so they can make sure all of their dogs are happy, healthy, and well-socialized.
Serendipity Acres Details:
10. AR Country Kennel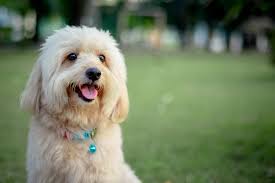 AR Country Kennel keeps Bernedoodles, Cavapoos, Cock-a-poos, Shih-Poos, and Schnoodles. They began their business in 2001. In these years, AR Country Kennel has received rave reviews from their customers. All of their dogs are hypoallergenic, sweet, and smart. They are socialized, potty-trained, and have received vaccinations and health tests.
Health is prioritized by AR Country Kennel. They work closely with their veterinarian and provide a 2-year health guarantee for their dogs. They prefer buyers visit in person to choose their puppy but can deliver within close proximity with prior arrangements.
FAQs
How do you know if a Cavapoo breeder is reputable?
A reliable Cavapoo breeder will be well-informed about the breed, ready to answer questions about their puppies, and open about the living conditions where the puppies are born and raised. At a minimum, Cavapoo breeders should do health testing on parent dogs before breeding. The best breeders breed for health, temperament, and conformation, and provide a health guarantee on their puppies.
Is it better to have an F1 or F2 Cavapoo?
Many people prefer F2 Cavapoos because they are considered hypoallergenic (or very close) because they shed less and have less dander. Some believe F2 Cavapoos are smarter than F1 Cavapoos. However, F1 Cavapoos are less energetic. Both F1 and F2 Cavapoos make great companions.
What is the best generation of Cavapoo?
The best generation of Cavapoo depends on what you're looking for in a Cavapoo. F-2 Cavapoos are less likely to shed because they are further from the shedding parent, but they are more energetic and may be more challenging because they require more play and stimulation. The temperament of F1 Cavapoos is determined by the parent dogs and will look more like a mix between the breeds. F1 Cavapoos are more common, so it may be easier to find puppies available.
Conclusion For "Best Cavapoo Breeders in Quebec"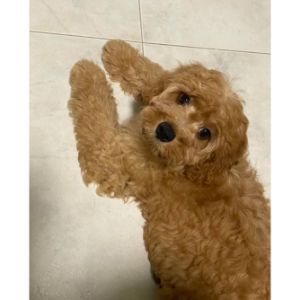 There are many Cavapoo breeders in Quebec and surrounding areas. However, the 10 breeders listed above are highly reputed and genuinely care for their puppies. They are also known to conduct health tests on their parent dogs and all their Cavapoos are well-cared for.
The Cavapoo puppies for sale in Quebec are low-shedding, smart, and confident thanks to the great early start they receive at these breeders. We hope you find a healthy Cavapoo puppy to welcome home soon.
For more guides similar to this list of Cavapoo breeders in Quebec, you can check out:
Before you bring home a Cavapoo from a breeder in Quebec, you can learn more about the breed by watching "Cavapoo | 12 Amazing Facts About Cavapoo Dog Breed" down below: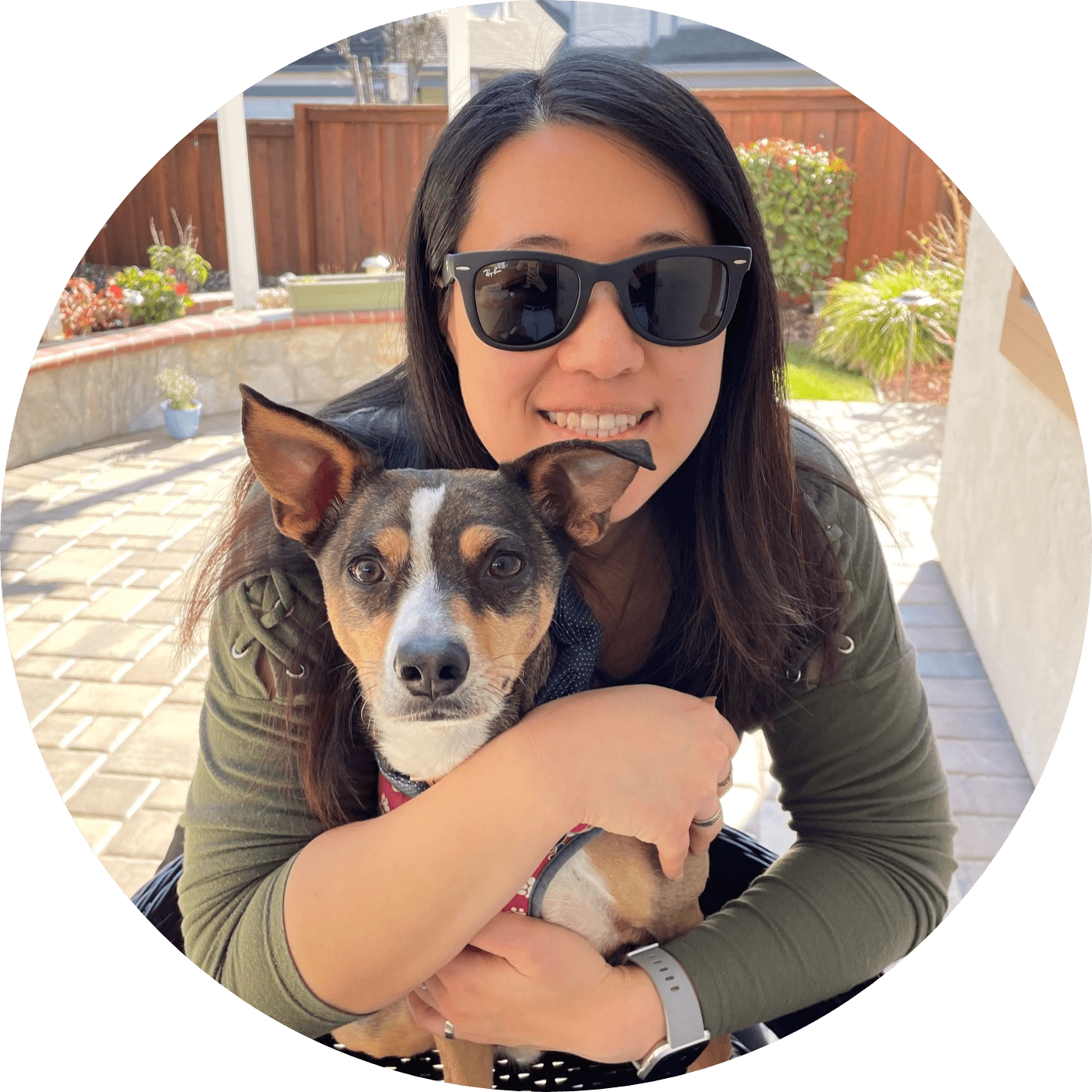 Dr. Sabrina Kong graduated from the Royal Veterinary College in England in 2016 and has been working at a small animal clinic in Northern California since then. She grew up in the Bay Area and got her bachelor's degree from Cal Poly San Luis Obispo. She also became a Certified Canine Rehabilitation Practitioner through a program at the University of Tennessee.
When she isn't in the clinic taking care of her four-legged patients, she enjoys traveling and trying new foods with her friends and her three-legged dog, Apollo. She adopted Apollo from her clinic when he was a puppy with numerous health issues. Dr. Kong truly cares about taking care of animals.