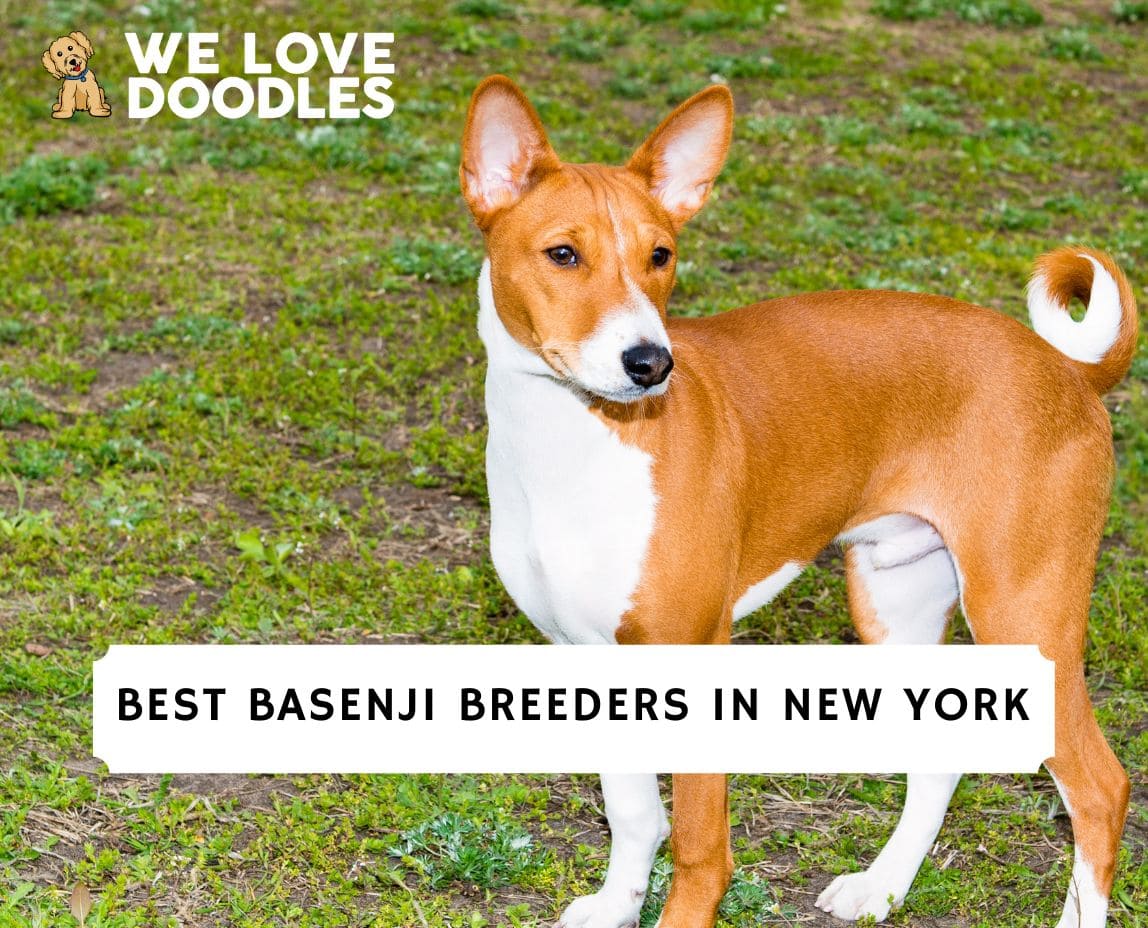 If you're searching for Basenji breeders in New York, we've got just the list for you! Our reputable breeders will provide you with a quality, healthy puppy and we have a zero-tolerance policy against puppy mills.
The Basenji is a high-energy, intelligent dog with a cat-like personality. This small hunting dog is known as Africa's "barkless" dog because of the yodeling sound it makes in lieu of a traditional bark.
When given proper exercise and training, a Basenji can be one of the most delightful companion dogs in the world! Basenjis are amazing dogs, but not many people own this breed. Because of this, there aren't many breeders for Basenjis, as those who love the breed are willing to drive great distances to find the perfect dog.
If you are adopting your first Basenji, you might be surprised at the lack of breeders near you. However, there are a few quality breeders in New York. For families looking for a new Basenji puppy, here is a guide to the best Basenji breeders in New York and some out-of-state options if you're willing to drive a little farther.
Before you scroll down this list of Basenji breeders in New York, you can check out these other breeder recommendations from our team at We Love Doodles: Best Morkie Breeders in New York and Best Schnoodle Breeders in New York.
Basenji Puppies For Sale in New York
Our team at We Love Doodles compiled this list of the best Basenji breeders in New York to help save you time on your journey to finding a suitable companion for your home.
Basenji Product Recommendations: Best Dog Walking Shoes
1. Skywalker Basenjis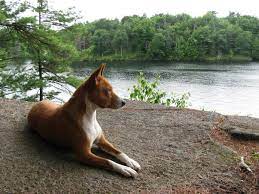 Skywalker Basenjis is a top Basenji breeder in Hogansburg, New York. They have been breeding Basenjis since 2015 and adhere to strict standards and ethical breeding habits. Skywalker is the only New York name listed on multiple official websites if you're looking for a trustworthy Basenji breeder.
You'll have to reach out over Facebook to apply for a Basenji. The owner is willing to arrange a meeting, accept applications, and discuss litters with you. Of course, there will likely be a waiting list, as Skywalker Basenjis is the top New York breeder.
Once you're on the waitlist, you'll receive information about when your puppy will be conceived, how many people are ahead of you, and the status of your puppy's mom and dad during the pregnancy. You'll also get all of the breed and health information applicable to your dog including vet records.
Skywalker Basenjis Details
2. Apu's Basenjis
Apu's Basenji, one of the oldest Basenji breeders in New York, has been in business since 1973. Although the website is somewhat outdated, the owner replies to emails and occasionally has Basenji dogs available for adoption. A single person runs it, and she has been breeding for years, so her expertise is worth the wait.
If you are looking for a Basenji soon, Apu's Basenji might not be the best choice. The owner is an excellent breeder and loves her dogs, but she doesn't breed as often as she did five to ten years ago. However, if you are interested in the dogs and want to learn more about her process, she can tell you when the next litter will be bred.
Apu's Basenjis Details
3. Bellator Basenjis
Although this breeder isn't in New York, it's a short driving distance if you live on the Jersey side of the state. Bellator Basenjis is one of the best and most reputable breeders in the country, and if you're willing to make the drive, you will surely get a healthy, well-bred dog from Bellator.
Bellator Basenjis have several litters a year, although most are born from February to April (when Basenjis are in heat). Due to the high demand for puppies, there is always a waitlist, but you shouldn't have to wait too long.
New Jersey is as close to New York as you can get, and the Basenji puppies from Bellator Basenjis are some of the best-bred dogs in the country. They focus on breed standards and show dogs, but each of these puppies also makes great family dogs.
Bellator Basenjis Details
4. Canine Corral
Canine Corral is a multi-breed breeder who focuses mainly on Poodle mixes. However, they have offered Basenji puppies in the past and will again in the future. Because they are a breeder with multiple breeds, they can't offer puppies for all breeds simultaneously.
The best way to find out when Canine Corral will be expecting Basenji puppies is to call them and be placed on a waiting list. They will be able to give you more details about their puppies and how to apply for a Basenji.
Canine Corral Details
5. New York Basenji Rescue
Although it's not a breeder, the New York Basenji Rescue is an online source for those looking to help a dog in need. They keep track of local Basenjis in rescues or shelters and upload those dogs' info to the website. If you're looking for a Basenji and don't care about age, check out the New York Basenji Rescue for any current dogs.
This organization doesn't always have puppies, but they occasionally receive information on younger dogs that need to be placed. For those trying to save money and still want a puppy, it's great to get on a waitlist for a New York Basenji rescue puppy. A rescue dog will be much less expensive than a breeder dog.
Many owners don't realize the amount of training and exercise a Basenji requires, and these beautiful dogs get surrendered to a rescue or shelter. The New York Basenji Rescue aims to help each Basenji puppy find a loving home.
New York Basenji Rescue Details
6. Basenji Club of America
Of course, if you have looked at all these rescues and breeders and still can't find one that works for you, you can drive a little farther to find the perfect Basenji puppy. The Basenji Club of America has a directory of all the rescues and registered breeders in the country. There are several within easy driving distance from locations in New York.
The Basenji Club of America also provides breed information. If you are considering a puppy and haven't looked into the breed, you should do your research before adopting a dog. This breed has specific care needs, which can be overwhelming if you haven't prepared for it.
Whether you end up adopting from a breeder in New York or from farther away, the information on the Basenji Club's website can be very helpful. You can use the forums to connect with other Basenji owners and get tips on training and living with this energetic and intelligent breed. However, some breeders do not allow out-of-state adoptions, so keep that in mind.
Basenji Club of America Details
7. Basenji Rescue and Transport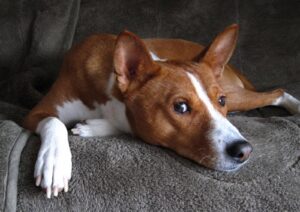 Basenji Rescue and Transport focuses on matching dogs in need with potential owners from across the United States.  If you are looking for a Basenji and want to help a shelter dog, you can look at Basenji Rescue and Transport for puppies and adult dogs from around the nation.
These dogs range in age from puppies to seniors but are mostly adults and seniors. Each dog is assigned a handler who can communicate with you to decide whether you will be a good fit for the dog you apply for. Once you apply, you can discuss the terms with the handler and arrange transportation.
Although there aren't many puppy options available, Basenji Rescue and Transport is an amazing way to help a dog who has been rehomed through no fault of its own. The company generally takes care of transportation, so you won't have to worry about driving.
Basenji Rescue and Transport Details
Choosing a Good Basenji Breeder in New York
When you are looking for a Basenji puppy, you want the best not only in breed standards but also in health. Unethical breeders and puppy mills are a huge problem in the United States, and it's imperative to avoid them when looking for your perfect dog.
To find a reputable breeder, look for these red flags as you research: 
If any of these things are true, you might want to consider finding another source. However, some reputable breeders are small or just starting, so have patience with the small-scale operations! Look for red flags, as puppy mills are unethical and cause health issues in dogs.
Frequently Asked Questions
If you're thinking about adopting a Basenji from a breeder or a shelter, you probably have questions about the breed and its care. Here are a few of the most frequently asked questions we've received from our readers.
How much do Basenji breeders in New York charge for puppies?
If you purchase a purebred Basenji from one of the breeders we've mentioned, you can expect to pay between $1,500 and $2,000 for your dog. Remember that your breeder will set the price, and the cost may vary based on your dog's characteristics.
Should you choose to adopt a dog from a shelter, you'll pay significantly less! In addition, you'll be making a huge difference in your Basenji's life, as well as the life of the rescued dog that takes her place. Your dog will come to you with a complete vet exam and will likely be spayed or neutered for additional savings!
Are Basenjis good family dogs?
If you're able to train and socialize your Basenji from a young age, he can get along with just about anyone in your household. If you're considering adopting a rescue dog, we recommend that you do so only when your children are older. In any event, teach your kids the proper way to play with and handle your Basenji to avoid accidents and trouble!
How long do Basenjis live?
Smaller dogs tend to have longer lifespans than large dogs. Your Basenji can be expected to live between 12 and 16 years. Talk to your vet about the proper diet and exercise requirements for your dog, and schedule vet exams every six months or so.
Conclusion For The "Best Basenji Breeders in New York"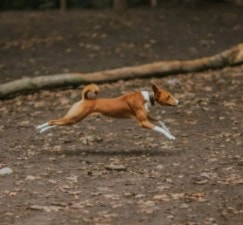 Whether you stay in state or drive to find the perfect puppy, you will love the high energy and intelligence of the Basenji. Of the Basenji breeders in New York, you should be able to find your perfect puppy. With proper care and training, these dogs can make the best show dogs, life companions, and friends.
For more guides with mentions of the Basenji dog breed, you can check out:
Before you bring home a Basenji puppy from a breeder in New York, you can learn more about this wonderful dog breed by watching "10 Things Only Basenji Dog Owners Understand" down below: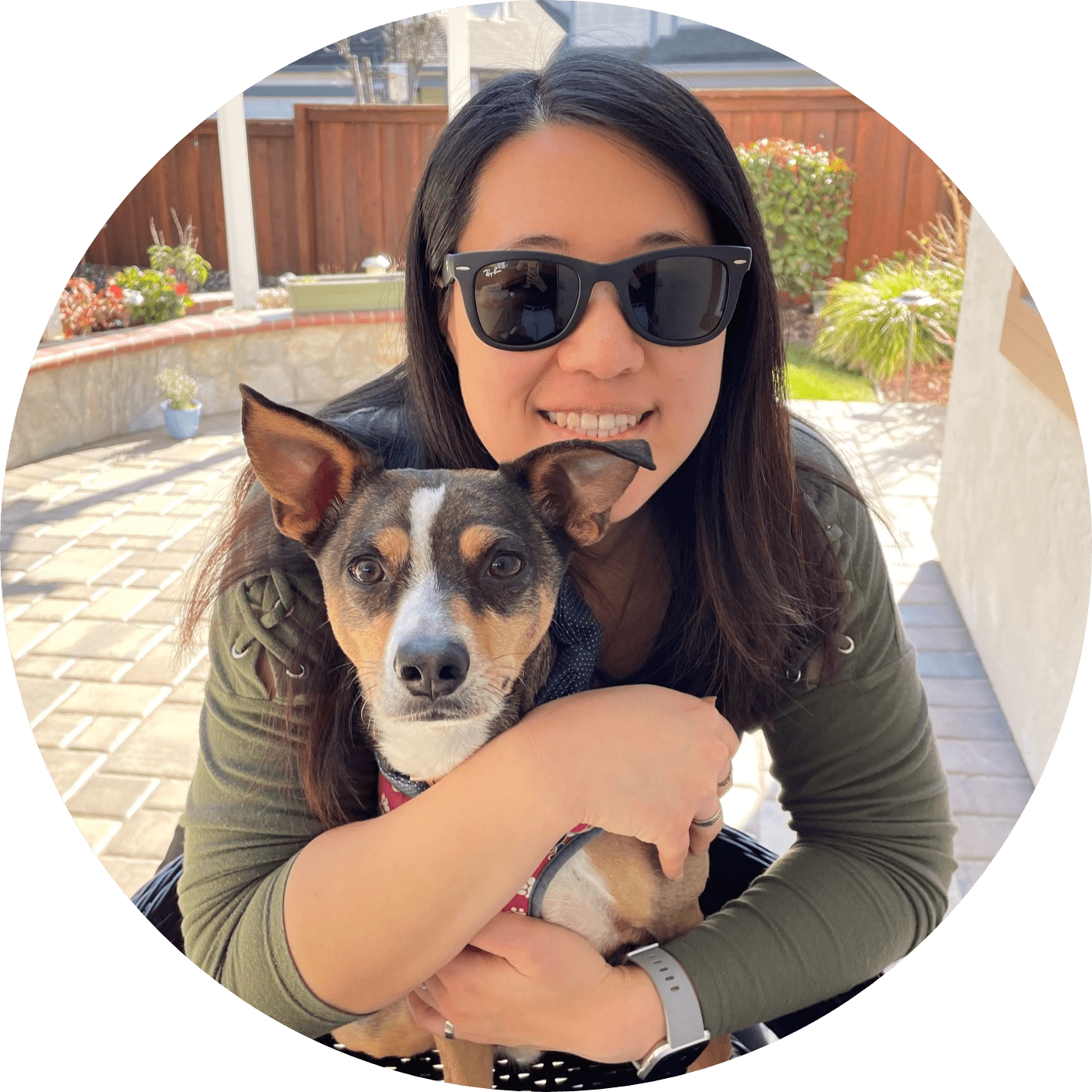 Dr. Sabrina Kong graduated from the Royal Veterinary College in England in 2016 and has been working at a small animal clinic in Northern California since then. She grew up in the Bay Area and got her bachelor's degree from Cal Poly San Luis Obispo. She also became a Certified Canine Rehabilitation Practitioner through a program at the University of Tennessee.
When she isn't in the clinic taking care of her four-legged patients, she enjoys traveling and trying new foods with her friends and her three-legged dog, Apollo. She adopted Apollo from her clinic when he was a puppy with numerous health issues. Dr. Kong truly cares about taking care of animals.