Here's what you need to know if you're searching for Basenji breeders in Florida. The Basenji is a delightful, smart, and loyal little dog. Known as the "barkless dog" of Africa, Basenjis are small hunting dogs that need lots of exercise and training. These puppies provide excellent companionship and are great with families if they get the proper care.
While the Basenji is a great pet, it doesn't have a wide fanbase. Unlike more popular breeds, few certified Basenji breeders are in the United States. Those looking for a well-bred Basenji might have to travel a little further than expected to find the perfect Basenji puppy.
However, there are several reputable breeders available in Florida. Here is a guide to the best Basenji breeders in Florida, as well as a few local Basenji rescues and recommendations on how to find a good breeder. If you're not worried about the driving distance, we've included two national references for breeders and rescue Basenjis.
Before you scroll down this list of Basenji breeders in Florida, you can check out these other breeder recommendations from our team at We Love Doodles: Best Morkie Breeders in Florida and Akita Puppies in Florida For Sale.
Basenji Puppies For Sale in Florida
Our team at We Love Doodles compiled this list of the best Basenji breeders in Florida to help you find a compatible companion.
Basenji Product Recommendations: Best Automatic Dog Ball Launchers and Best No Shock Dog Training Collars.
1. Veramonte Kennels
Veramonte Kennels is one of the best Basenji breeders in the country and focuses exclusively on one dog breed. They set a goal to stay true to the shape and functionality of the breed while raising happy, healthy Basenji puppies. If you're looking for a classic puppy breeder, Veramonte Kennels is the way to go.
Because Basenji puppies aren't in high demand, there aren't many other options for full-service breeders in Florida. Veramonte is one of the best—they have litters on their website and a full list of their sires, dams, and breeding schedule. Once you fill out an application, you can join the waitlist and prepare for your dog.
The puppies from Veramonte Kennels are happy and healthy. They have bred following breed standards, and the owners of Veramonte Kennels show dogs regularly. Whether looking for a household pet or a show dog, you will find the perfect Basenji puppies for sale in Florida at Veramonte Kennels.
Veramonte Kennels Details
2. Orestes Rios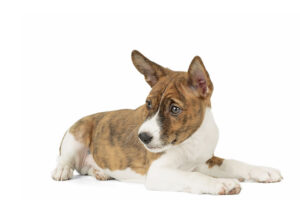 Orestes Rios doesn't have a website for his dog breeding and operates everything out of his home. However, he has been named a breeder of merit for Basenjis, beagles, griffons, and bulldogs since 2011. Rios breeds and shows dogs with distinction and has a special love for the unique Basenji breed. You can contact Rios to discover his breeding plans if you live near Ocala.
He doesn't post about which dogs are due when, but he will give you information on when Basenji puppies are available. Although Orestes Rios doesn't run an official kennel, contacting him will get you information on when puppies might be available and whether he's selling at the moment. As a breeder of merit, he shows, breeds, and sells dogs for a living and will be happy to help you find the dog of your dreams.
Orestes Rios Details
3. Camp Basenji
Camp Basenji has been listed as one of the world's best Basenji rescues. Although it's not an official Basenji breeder, Camp Basenji takes care of purebred and mixed Basenji dogs of all ages. Camp Basenji will take care of them when owners are overwhelmed with care needs or need to rehome a puppy.
Because the breed needs extra training and lots of exercises, many families adopt Basenji dogs and can't take care of them. This means they are rehomed or sent to a shelter as purebred Basenji puppies. If you want a Basenji puppy but aren't so picky about the exact age or litter, adopting a dog is an excellent way to help with overpopulation.
Of course, adopting a shelter Basenji isn't just helping a shelter or a stressed-out family. You will be able to make a connection with some of the most wonderful dogs in the world and create a lifelong bond, just as you would with a breeder dog. Camp Basenji can introduce you to some of Florida's most precious Basenji puppies if you're trying to save money and live near Orlando.
Camp Basenji Details
4. Florida Basenji Rescue
While not an official breeder, Florida Basenji Rescue is an animal rescue and shelter organization focusing entirely on Basenji dogs. If you are looking for a dog in need and know you love the breed, finding a slightly older dog who needs a home might be perfect for you and your family.
Florida Basenji Rescue always has many dogs. Adopting the Florida Basenji Rescue is a great option if you want to give a Basenji dog a good life after a hard few years. They are much less expensive than adopting a breeder dog and work for families trying to save money.
While Florida Basenji Rescue mostly has older adult and senior dogs, they occasionally receive Basenji puppies. If you are only looking for a puppy, keep an eye on the website. They will list Basenjis, and Basenji mixes as young as three and four months old if they receive information on the puppy needing a home.
Florida Basenji Rescue Details
5. Basenji Club of America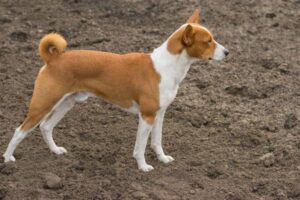 For Floridians not worried about the driving distance, the Basenji Club of America has a complete list of Basenji breeders. Although there are not too many trusted breeders in Florida, dozens are nationwide. If you are willing to drive for your perfect dog, you can check out the website and find an expecting litter.
The Basenji Club of America is also great for general information on the breed. If you haven't researched Basenjis before considering adoption, you should consider the amount of care, training, and mental stimulation these intelligent and active dogs need daily.
The Basenji Club of America can help potential owners ask questions and get answers. Each breeder on this list is trusted and vetted by the American Kennel Club. If you're looking for a Basenji puppy and can't wait, litters are available now in states outside Florida. You must fill out an application and discuss transportation with the breeder. Some breeders do not allow non-local adoptions.
Basenji Club of America Details
6. Basenji Rescue and Transport
Basenji Rescue and Transport is another rescue. However, this is a national rescue, so if you can't find the dog you want at a local breeder or rescue, you can use Basenji Rescue and Transport to find a dog. With this service, you must fill out an application and look at the list of dogs needing homes. You can see how close they are to you and talk to the handler.
Each dog's handler will tell you details about the dog, and you can decide whether they would be a good fit for your family. Basenji Rescue and Transport will meet you with the dog, so you don't have to worry about driving thousands of miles to pick up your rescue puppy. Although most of the dogs on this website are adult Basenjis, they occasionally have a Basenji puppy needing a home.
Basenji Rescue and Transport Details
Choosing a Good Basenji Breeder in Florida
Because Basenji puppies are hard to find, it might seem easiest to search for the nearest available dogs in your area and find them. However, with the ongoing issue of unethical puppy mills and unsafe breeders, it's better to do your research on a breeder before you support them.
These are not the only Basenji breeders in Florida; they are all certified and safe. However, if you find a closer breeder and want to buy from them, ensure that you are researching them first.
Here are some things you can look for to ensure you buy a Basenji puppy from the best possible breeder:
Ask for health records. If the breeder doesn't offer official breeder records for the mother's eyes, heart, and other tests, it's probably not a great choice.
Request a picture of the puppy or the mother (if you're on a waitlist). This will ensure that the dogs exist if you find the breeder online.
Research the company yourself. Look at Google reviews, the website, and the Facebook page. If none of those exist, don't commit.
Don't be afraid to ask lots of questions. You'll likely be on a waiting list for a Basenji puppy, so get to know your breeder and ask questions about the breed.
These steps can help you develop a good relationship with your breeder and prepare you for a Basenji puppy. Once you've filled out an application and been on the waitlist, you can bring home the perfect dog for you and your family.
Conclusion For The "Best Basenji Breeders in Florida"
Basenji puppies are unique dogs with high energy and a delightful personality. Once you've found your perfect puppy through one of these Florida breeders, you won't want to let them go. These cat-like, non-barking dogs will make their way into your home and your heart, and you'll be glad you did the work to find the best Basenji breeders in Florida.
For more guides with mentions of the Basenji dog breed, you can check out:
Before you bring home a Basenji companion from a breeder in Florida, you can learn more about this dog breed by watching "Should You Really Get a Basenji" down below: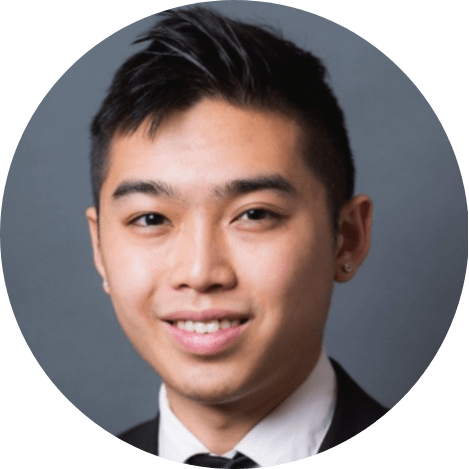 Andy is a full-time animal rescuer and owner of a toy doodle. When he's not saving dogs, Andy is one of our core writers and editors. He has been writing about dogs for over a decade. Andy joined our team because he believes that words are powerful tools that can change a dog's life for the better.
Why Trust We Love Doodles?
At We Love Doodles, we're a team of writers, veterinarians, and puppy trainers that love dogs. Our team of qualified experts researches and provides reliable information on a wide range of dog topics. Our reviews are based on customer feedback, hands-on testing, and in-depth analysis. We are fully transparent and honest to our community of dog owners and future owners.