The Basenji dog breed is a unique breed to own. Known as the "barkless" dogs of Africa, these puppies are famous for their high-energy intelligence, cat-like behavior, and the strange, chortle-like sound they make instead of barking. When properly trained and exercised, Basenjis are some of the best companions.
Although Basenjis make excellent pets, their high levels of energy and their training needs make them less popular with busy families. Basenji owners know the immense joy of owning one of these Basenji puppies in Texas, but there aren't many breeders in the United States.
Luckily, there are quite a few Basenji breeders in Texas. Although anywhere in Texas could be a bit of a drive, depending on where you live, you likely won't need to leave the state to find the best possible match for you and your family. So here are the best Basenji breeders in Texas.
Before you scroll down this list of Basenji breeders in Texas, you can check out these other breeder recommendations from our team at We Love Doodles: Morkie Puppies in Texas For Sale and Best Pomeranian Breeders in Texas.
Basenji Puppies For Sale in Texas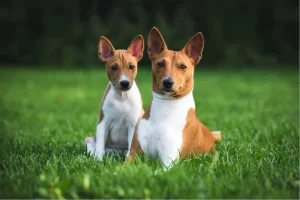 Here's our list of the best Basenji breeders in Texas so you can find a companion to introduce into your home.
Basenji Product Recommendations: Best Dog Shampoos For Shedding and Best Plush Dog Toys.
1. Illusion Basenjis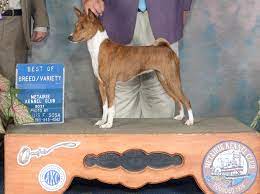 Illusion Basenjis is the leading Basenji breeder in Texas and has been in the business since 1999. The owners have owned and shown Basenjis for around 30 years, and their breeding business grew out of a passion for the dog breed and showing the animals.
The owners of Illusion Basenjis, Bob, and Terry Reed, are retired and live with their dogs on a ranch in Montgomery, Texas. Although they do not breed often, the puppies are taken excellent care of and are 100% purebredBasenji dogs.
If you are looking for the best of the best, Illusion Basenjis is a great place to start. You will almost certainly have to be on a waitlist for the next available litter, but Bob and Terry can help you decide what works best for you and can give showing and training advice for your new dog.
Illusion Basenjis Details
2. Berimo Basenjis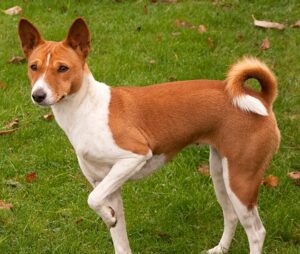 Berimo Basenjis, located in central Texas, has been breeding Basenjis since 1990 and showing them since the mid-1980s. This breeder focuses on the temperament and health of each dog and screens every potential owner to ensure they will be a good fit.
Basenjis are excellent dogs if well-trained, but it takes a lot of work to keep them happy and stimulated. If a family isn't prepared for a Basenji, the dog can be disruptive and difficult to handle. Berim0 Basenjis discusses this in-depth with every potential buyer to ensure that their Basenji puppies in Texas end up in good and successful homes.
Of course, if you're looking to show a Basenji, you want to find a breeder that focuses on temperament and obedience. Berimo's dogs are focused on temperament with all the necessary health checks. The company's owner has been to national dog shows several times and they've won with a Basenji in the past.
Berimo Basenjis Details
3. Dharian Basenjis
Dharian Basenjis is a reputable breeder that has produced many successful show dogs and pets from its litters. Although the website is a little outdated and hasn't been updated in a while, the breeder is still active and sells puppies through the Facebook page and other means.
Dharian Basenjis is located near Lubbock, which is centrally located in Texas. Therefore, unless you live very close to the western edge, you should be able to drive to Lubbock and find a puppy. However, there might be a closer breeder if you live nearer El Paso or New Mexico.
To get on the waitlist, you'll have to contact the breeder and see what puppies are available or what mommas expect. It might be a while, as Basenjis only breed once a year. However, a good dog breed from a reputable breeder is worth a long wait. Once you apply for a dog, you only have to wait to find out when it will be available.
Dharian Basenjis Details
4. Kathy Weeks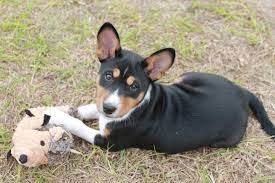 Kathy Weeks is one of Texas's most reputable and experienced individual breeders. She has owned Basenjis since the 1960s and has been breeding them for over 40 years. Each year, Weeks sells several litters of puppies locally. It is essential to this breeder that a potential buyer knows about the breed.
If you haven't researched Basenjis, you will likely be unable to buy from Kathy Weeks. However, a potential puppy owner with knowledge of the breed and a training plan will make a good match for the breeder.
Although she is an individual seller, Weeks' puppies generally sell out. You can contact her to get on the email list or an individual waitlist and discuss the breed. Each puppy from Weeks costs a certain amount plus transportation, depending on where you live in relation to the breeder.
Kathy Weeks Details
5. Candyce White
Candyce White has been breeding dogs for 30 years and Basenjis for 17. She focuses on certain colorations of the dogs, so if you're looking for a Basenji with a certain fur color, contact Ms. White to discuss her upcoming litters.
White mostly has tricolor Basenjis, reds, and rare mahogany-coated dogs. She also has blue tricolors. In addition to Basenjis, Candyce White sells Shetland Sheepdog puppies. You'll have to contact her by telephone or through the American Kennel Club website to apply for one of her dogs.
Candyce White Details
6. Candi Becker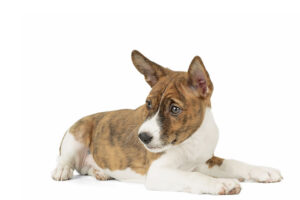 Candi Becker is a personal breeder who sells on American Kennel Club Marketplace and is registered with the website. She and her family live on 28 acres in Caldwell, Texas, and breeds Basenji puppies and Golden Retrievers.
Although Becker mostly breeds Golden Retrievers, she has several Basenji dogs. To learn more about her breeding schedule and waitlist, contact her through the American Kennel Club or by phone and see what the waiting time will be.
Candi Becker Details
7. Texas Basenji Rescue
Last on the list of the best Basenji breeders in Texas is Texas Basenji Rescue, which isn't necessarily a breeder. However, this kennel is still a good option – to save money and help a needy dog, you can look at the available dogs on the Texas Basenji rescue website. This site takes in dogs rehomed or abandoned by their owners and makes them available for adoption.
These dogs might not be puppies, but younger dogs are often available. Like Basenji Rescue and Transport, the Texas Basenji Rescue isn't focused on the specifics of showing the breed or breed standards. Instead, it is an organization that wants to help dogs. Many times owners realize that they weren't prepared for the energy levels of a Basenji and rehome the dog.
If you want a dog and aren't picky about how purebred it is or whether it's a puppy, look at a local rescue or on this site. Rescuing a dog is a great way to save some money when buying a dog and help a puppy who might otherwise not find a home. Basenji dogs are just as good when rescued as when bred.
Texas Basenji Rescue Details
Choosing a Basenji Breeder in Texas
Finding one near you with a litter coming soon is important when looking for Basenji breeders in Texas. However, looking for signs of ethical breeding and proper puppy care is also crucial. If a breeder turns out to be unethical or a puppy mill, it causes long-term health issues for your dog.
Here are some things to look for when researching a specific breeder. Although it might seem excessive, these steps will help you better understand the breeder's process and decide whether they are legitimate.
Each step is important, but most reputable breeders take care of them during the first interview. You should receive a complete health report on your dog, pictures of their parents, and a full-price quote when you apply to adopt a puppy from a breeder.
Conclusion For The "Best Basenji Breeders in Texas"
Whether you rescue or adopt a Basenji puppy, you will have a life of energy, excitement, and delight. These dogs are smart, easy to get along with, and can make excellent show dogs or home companions. We hope that this list helps you find your perfect Basenji puppy and you can enjoy the love of one of these dogs.
For more guides similar to this list of Basenji breeders in Texas, you can check out these other breeder recommendations from our team at We Love Doodles:
Before you bring home a Basenji companion from a breeder in Texas, you can learn more about this dog breed by watching "What Does a Basenji Sound Like" down below: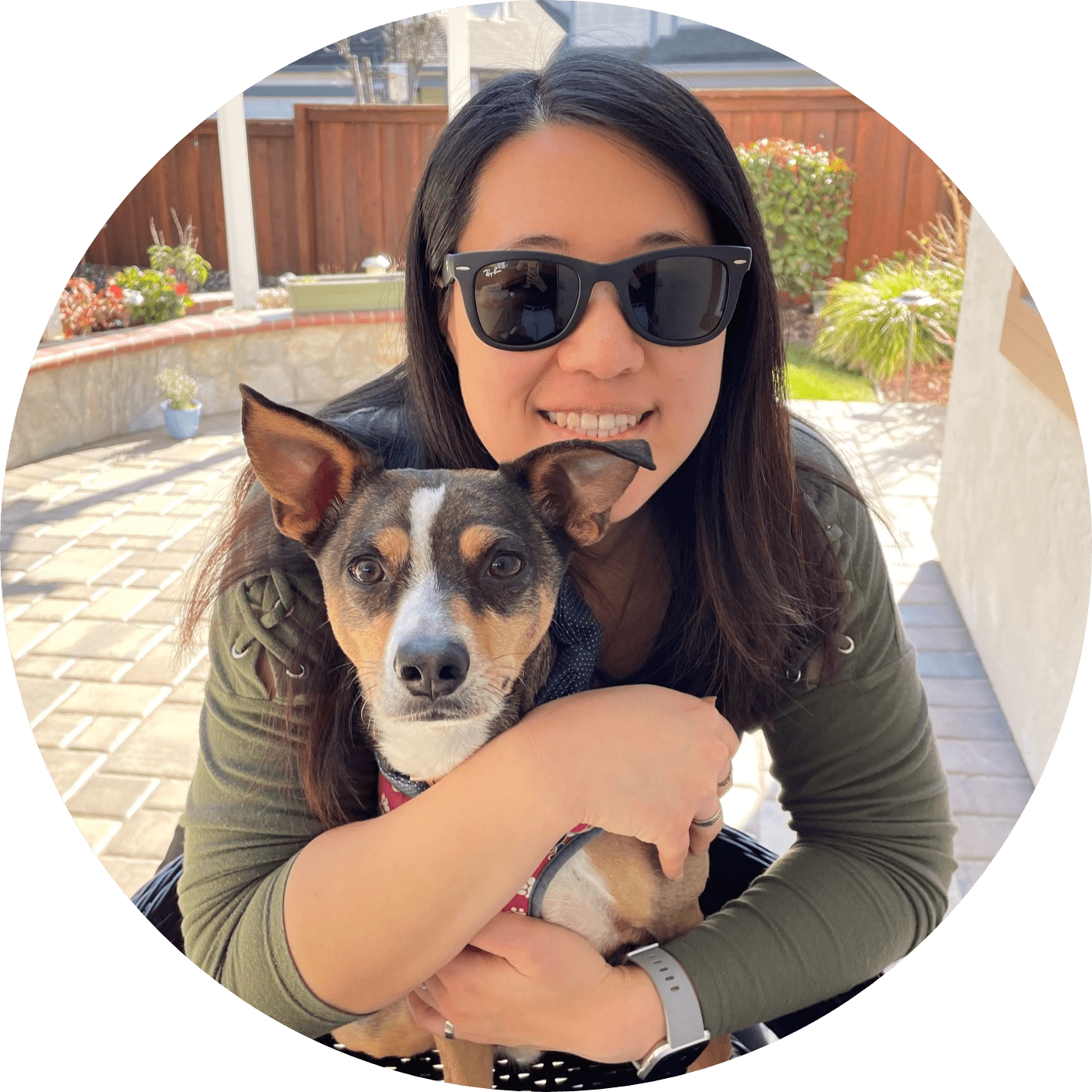 Dr. Sabrina Kong graduated from the Royal Veterinary College in England in 2016 and has been working at a small animal clinic in Northern California since then. She grew up in the Bay Area and got her bachelor's degree from Cal Poly San Luis Obispo. She also became a Certified Canine Rehabilitation Practitioner through a program at the University of Tennessee.
When she isn't in the clinic taking care of her four-legged patients, she enjoys traveling and trying new foods with her friends and her three-legged dog, Apollo. She adopted Apollo from her clinic when he was a puppy with numerous health issues. Dr. Kong truly cares about taking care of animals.