Mother's Day is a time to celebrate mothers of all types. Whether you are the mother of a child or a furbaby, you can take advantage of this special day that celebrates you. In this guide, we've rounded up the many ways you can celebrate Mother's Day with your dog.
Before you scroll down this Mother's Day guide, check out: Best 48 Dog Birthday Puns and Jokes! (2023) and 103 Best Hilarious Dog Puns & Jokes! (2023).
Can Dog Moms Celebrate Mother's Day?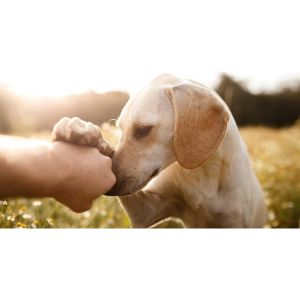 Let's face it, we love our pets like our children. It's our job to make sure they are well taken care of, and we receive a lot of love in return. It's only fitting that dog moms should have their own day to celebrate all the effort they put into raising their pets.
In some families, a pet — especially a dog or a cat — is a member of the family. A family that cherishes pets to such an extent feels should show honor for their mother.
Taking your dog on a fun family vacation or cooking for them can be part of your Mother's Day tradition. You can even celebrate your pet's mother with a wonderful gift.
While this topic is sometimes debated, ultimately, most people believe it doesn't really matter if pet moms celebrate Mother's Day — it's just a celebration. And no one can keep you from celebrating a certain way.
Is There a Dog Mom Day?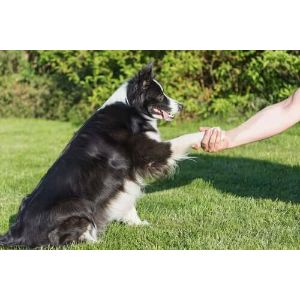 Our favorite annual event is National Dog Mom's Day, which brings people from all over the country together to celebrate the special kind of motherhood dogs provide, and we couldn't be more delighted that it's back!
We often think of dogs as our children because they are like family members to us. We don't need to tell you how much trouble it can be to shop for a canine companion.
The purpose of Mother's Day is to celebrate all kinds of mothers, so give some flowers to the mother of a furbaby you know.
What Day Is Happy National Dog Day?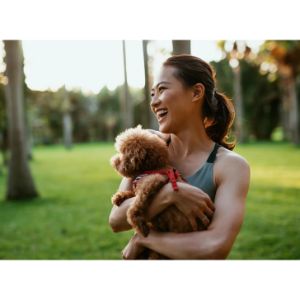 We observe National Dog Day on August 27th. Dogs and their parents celebrate every year, and you can get involved in a variety of ways, whether you want to share photos of them on Instagram, surprise them with special treats, or give back to shelters or rescues.
Having our dogs by our side provides us with a great deal of support, comfort, and, of course, hilarious antics. There is no doubt that a pup and its owner form a lifelong bond. We keep active by walking with them every day. When they snuggle and look at us lovingly, we feel calmer. There are even therapy dogs that assist veterans suffering from post-traumatic stress disorder and guide dogs.
We should celebrate National Dog Day every day, so showering unlimited love on them on one day of the year is the least we can do as dog lovers. Dog parents across the country have done the same every year since National Dog Day was first observed in 2004, commemorating the love and service dogs provide.
Of course, National Dog Day isn't just about family dogs; it's also about shelter and rescue dogs waiting for adoption. In fact, when you share how much joy your pup brings to your life with your family and friends, you may encourage them to take in a dog in need. Providing your dog with a forever home is probably the best present you can give your dog on National Dog Day.
What Do You Write to a Dog on Mother's Day?
If you're looking for the perfect thing to write in a card or special letter for a dog mom for Mother's Day, you have several options. You may decide that you want to write out something personal and talk about the special things the mother does for her pets on a daily basis.
You can also bring up special moments and memories she may have made with her pets over the years. Or you can also get creative and write something from the dog's perspective. Another idea: write how much the mother means to the pet and how much she makes the pet happy.
You can also just go for something short and sweet. Just express how important the role of a dog mother is so she knows she feels special and appreciated.
What Are the Best Gifts for Dog Moms?
The best gifts for dog moms are gifts they can enjoy with their pets. Think about the things she likes to do the most and what you could get that they could do together.
Does she hike a lot? You may want to plan a trip to a park or hiking trail.
What about playing with toys in the backyard? Why not make up a gift basket full of dog toys and treats?
Does she make homemade treats and food for her dog? A gift basket of dog-safe ingredients and cooking utensils could be an adorable option.
Gift cards to pet-friendly restaurants or attractions are another safe option.
Do Pet Moms Count for Mother's Day?
It's up to the mother and her family to decide if Mother's Day should be extended to pet moms. Being a pet parent is much like being a human parent, but the roles are also different.
If you feel someone in your life is an excellent pet mother and should be celebrated on Mother's Day, then there is nothing wrong with it. For instance, some women do not have children. They may feel left out on Mother's Day even though they have pets they consider their children.
Holidays are meant to celebrate special people and anyone who plays the role of a mother can be celebrated on Mother's Day, even if they are only the mother of furbabies.
Fun Ways to Celebrate Mother's Day With Pets
If you decide you want to make Mother's Day a special time for you and your dog, there are a few ways you can celebrate together.
Take A Walk
It's impossible for a dog to give you anything more valuable than love and health. The solution is as simple as getting outdoors and walking for heart health. It will be a pleasure to spend extra time together outdoors with your dog.
Try walking in a park or area that you've been wanting to see if you already walk a couple of times a day. You can also pack a picnic and spend the afternoon there.
Go to a Farmer's Market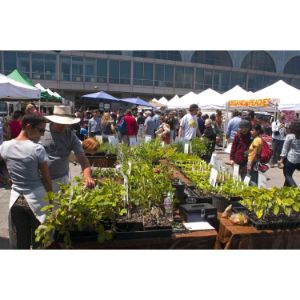 In your area, there might be dog-friendly farmer's markets selling beautiful bouquets on Mother's Day since it falls on a Sunday. Take your dog on a walk to find some bright flowers. You can even pick up a special Mother's Day meal at many farmer's markets that prepare tasty local foods.
Send a Card
You're not going to be able to get your dog to drive the car to the mall, but he could make you a very awesome Mother's Day card. The good news is that you don't even have to leave your house to take care of your dog's card shopping. There are plenty of places to buy dog-themed Mother's Day cards online.
Get Fancy
For the holiday, get a collar or leash with a heart or flower pattern. Seeing your furry friend will brighten your day. Visit a special dog store and buy some clothes made just for your dog.
Have a Nice Meal
It's more convenient for restaurants to set up patios and sidewalks for outdoor dining as the temperature continues to rise. In most cities in the US, dogs are allowed to join their owners at outdoor tables, so try to find one with an appealing menu that will welcome you and your dog.
Call ahead to see if you can bring your dog to some of these spots on Mother's Day, as some may be quite busy. On that note, you may need to make a reservation.
Frequently Asked Questions
How can I be a better mom for my dog?
Dogs thrive on routine, so setting a clear schedule for food, exercise, playtime, and bonding will make your dog feel safe and comfortable. Of course, you can always mix it up to keep them excited.
What is the average dog mom?
A typical mother dog will give birth to five or six puppies, though a litter may be smaller.
What do pet owners call themselves?
The terms "dog mom," "dog dad," and "pet parent" have become popular ways to describe owners.
Conclusion for "Fun Ways to Celebrate Dog Mother's Day"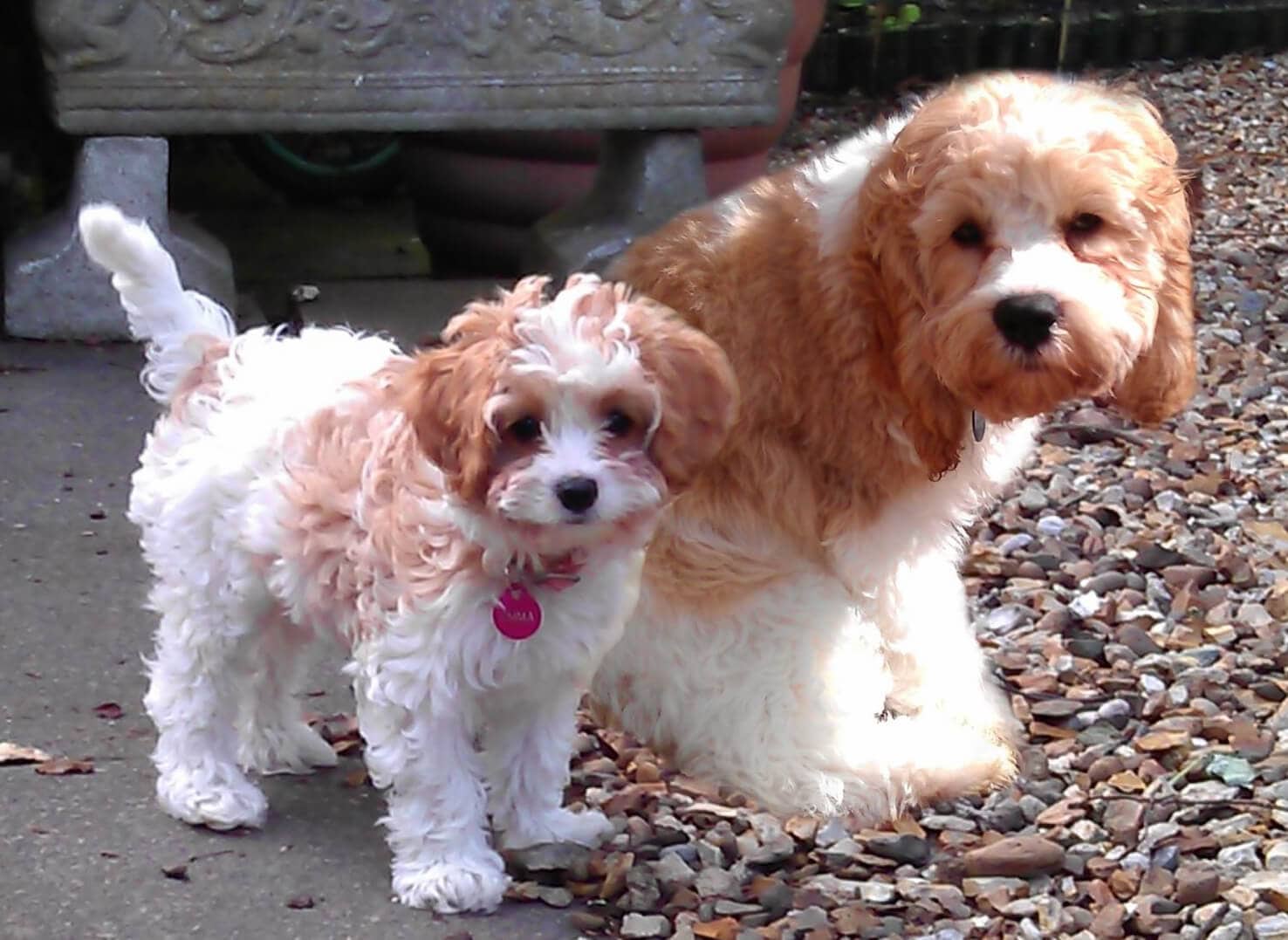 It is not wrong to celebrate Mother's Day as a dog mom. In fact, all types of moms can celebrate Mother's Day. There's more to being a mother than just giving birth to a human child.
Motherhood is a role that is played by many different people. If you feel as if your pet is your child or if you know someone who is a great pet parent, you can use Mother's Day as a time to celebrate them.
If you find this guide, "Fun Ways to Celebrate Dog Mothers Day," helpful, check out:
Learn more by watching "20 Games/Activities To Do With Your Dog | Fun Things To Do With Your Dog" down below:
Garrett loves animals and is a huge advocate for all Doodle dog breeds. He owns his own Goldendoodle named Kona. In addition, he volunteers at the Humane Society of Silicon Valley, where he fosters dogs and helps animals. Garrett enjoys writing about Doodles and believes that dogs can teach humans more about how to live than humans can teach a dog.
Why Trust We Love Doodles?
At We Love Doodles, we're a team of writers, veterinarians, and puppy trainers that love dogs. Our team of qualified experts researches and provides reliable information on a wide range of dog topics. Our reviews are based on customer feedback, hands-on testing, and in-depth analysis. We are fully transparent and honest to our community of dog owners and future owners.