When it comes to Goldendoodle energy level, potential or current dog owners are curious every day. Are you interested in adopting a Goldendoodle but are unsure whether you will be able to match its energy level? Well, Goldendoodles have quite an energetic behavior because of their parent breeds. However, this energy does begin to dwindle as they become older. Just remember, a high-energy dog will need to be engaged in activities to blow off steam. Otherwise, you may have a naughty Goldendoodle on your hands. In this guide, we'll go in-depth about the energy levels of a Goldendoodle.
Before scrolling down this article "Goldendoodle Energy Level Information, Facts, and Images," we think these guides could help you answer a few questions: How To Train an 8-Week Old Goldendoodle Puppy and How To Train a Goldendoodle.
What is a Goldendoodle's Energy Level?
Goldendoodles are a hybrid mix between Golden Retriever and Poodle. Golden Retrievers are known for their active, playful temperaments, and Poodles are known for their high energy and intelligence. Therefore, it makes sense for Goldendoodles to exhibit this energy that they have inherited from both of their parents. Luckily, these dogs have friendly and intelligent personalities. A walk with their owner or a fun game in the yard is what will fulfill these dogs' energy needs and desires. Goldendoodles are an excellent option for active families who have lots of time to spend with their dogs to go on adventures and explore.
Goldendoodle Questions: How Long Do Goldendoodles Live and Do Goldendoodles Like Water?
What Factors Affect a Goldendoodle's Energy Level?
Multiple factors contribute to a Goldendoodle's energy level. Diet and size are the two big contributors. With age being the most significant determinant of how mellow your Goldendoodle will be. Similar to humans, if your dog only eats unhealthy meals, it may become sluggish and low energy. Therefore, it is essential to feed your Goldendoodle healthy dog food with vitamins and minerals. This ensures your dog gets the proper nutrients needed to live an active and healthy life. Goldendoodles can come in various sizes determined by the type of Poodle used when breeding. Poodles come in Standard, Miniature, and Toy sizes.
When mixed with a Golden Retriever, puppies can be anywhere between 15 to 60 lbs and 16 to 22 inches tall. Mini Goldendoodles will have the same amount of high energy as their larger counterparts. However, Mini Goldendoodles will not be able to maintain that high-intensity energy for long. The most significant factor that affects a Goldendoodle's energy level is age. We will explore this more deeply below. However, it's essential to know that Goldendoodles become calmer as they grow older.
Goldendoodle Guides: Poodle vs. Goldendoodle and Mini Labradoodle vs. Mini Goldendoodle.
When Do Goldendoodles Calm Down?
Knowing Goldendoodles mellow with age, you may be wondering what age exactly this will begin to happen. Goldendoodles have approximately three stages of development that affect their energy levels. You will see the highest level of energy when your Goldendoodle is a puppy. As it reaches adulthood, your Goldendoodle will remain active but mellow slightly compared to puppyhood. The last stage of Goldendoodle's development is old age. When your dog is a senior, its energy levels will begin to deplete even further. However, Goldendoodle puppies are filled with energy.
At times, this energy is cute and endearing; other times, it is overwhelming and annoying. However, most puppies experience this stage in life regardless of breed, so make sure to be patient with your Goldendoodle companion. They will grow out of this stage. The first change in energy levels your Goldendoodle will exhibit should occur when it transitions from puppyhood into adulthood. This change is gradual and typically happens between 12 to 18 months of age. However, some dogs may take longer than others to make this transition. During this time, you will notice your puppy calming down very slightly.
Puppies of any breed are full of energy. As they begin to learn what behavior is appropriate or not, they will start to display less of this energy in negative ways. Obedience training can play a significant role in ensuring your Goldendoodle calms down and uses its energy in productive ways. Although puppyhood to adulthood is the clearest transitional stage for Goldendoodle's energy levels, changes develop throughout adulthood. You will find your Goldendoodle becoming less and less energetic as time passes.
The breed is overall upbeat, so do not expect too much energy loss from them. The final stage of Goldendoodle's development is old age. This is when your Goldendoodle becomes the calmest. At this stage, your Goldendoodle will likely enjoy a good cuddle more than a romp in the yard. Don't be fooled; senior Goldendoodles do want some quality time outdoors still. They need smaller amounts of it. Goldendoodles are overall very active dogs. Regardless of whether you have a puppy, adult, or senior Goldendoodle, expect a vibrant and upbeat dog for most of its life.
Goldendoodle Guides: Mini Goldendoodle Lifespan and What's The Difference When it Comes To F1 vs. F1B Goldendoodle?
Goldendoodle Daily Exercise Needs
As you can see, Goldendoodles are very energetic dogs, so you must provide them with positive outlets for this energy. Once again, the size and age of your dog will affect its exercise needs. Although puppies have the highest energy levels, they cannot do too much intense exercise at once. Puppies will generally need to take a nap once in a while. Your puppy will require shorter periods of activity with small breaks for naps. However, these short activity bursts will be way more frequent than they would otherwise be for an older dog.
Once your Goldendoodle grows out of the puppy stage, it'll be able to exercise for more extended periods. Generally speaking, Goldendoodles need about an hour to two hours of exercise each day. This exercise can be anything from walks to dog park visits to hikes through the woods with family. As your Goldendoodle advances in age, you may begin to notice signs of it slowing down. Even though your Goldendoodle may seem tired and uninterested in exercise, it is still essential to provide some physical activity.
If you allow your senior Goldendoodle to lay around all day, there is a risk of health problems such as obesity and heart disease. Senior Goldendoodles love walking just as much as young Goldendoodles. You may notice your Goldendoodle slowing down on walks if it is older; go slow and steady with your dog, and it will have a great time. Walking is also a low-impact activity great for Goldendoodles who may have joint problems, which is common among older dogs. You can feed your Goldendoodle specific types of dog food for joint health to reduce the risks.
Goldendoodle Guides: How To Stop a Goldendoodle From Biting and Best Dog Crate For a Goldendoodle.
What Happens If You Don't Meet Daily Exercise Needs?
Unfortunately, a bored Goldendoodle is synonymous with a naughty Goldendoodle. Because of their parentage, these dogs are incredibly high in energy and intelligence. This combination of characteristics is often sought after. However, this combination can also be dangerous as they both mean that if your dog is not entertained, it'll find a way to engage itself. If a Goldendoodle does not have its exercise needs met, it may do destructive and even dangerous things. For example, if a Goldendoodle is bored, it may begin to chew on items that should not be chewed on, such as shoes, clothes, and electronics. If you plan on adopting one of these dogs, make sure you have the time and energy to match their spunky personalities.
If your Goldendoodle displays these types of behaviors, these guides could help: Best Horns For Dogs To Chew On and What Should I Do If My Dog Chewed Through His Crate?
Conclusion For "Goldendoodle Energy Level"
As you can see, Goldendoodles are high-energy dogs. However, despite their energy levels, these dogs are low maintenance. Goldendoodles are highly playful dogs, regardless of age. No matter what games you play with them, they always like to have fun. Goldendoodles are great with people of all ages as well as other animals. Entertaining your Goldendoodle isn't hard as long as you make an effort. Your Goldendoodle will always be happy to play with you, whether a puppy, an adult, or a senior; these dogs are lifelong lovers of adventure.
For more helpful Goldendoodle content, you can check out:
To learn more about the Goldendoodle and its energy level, watch "Goldendoodle Personalities and Traits" from Ozark Mountain Goats down below: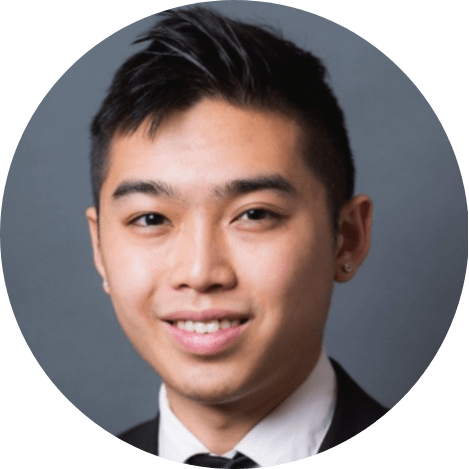 Andy is a full-time animal rescuer and owner of a toy doodle. When he's not saving dogs, Andy is one of our core writers and editors. He has been writing about dogs for over a decade. Andy joined our team because he believes that words are powerful tools that can change a dog's life for the better.
Why Trust We Love Doodles?
At We Love Doodles, we're a team of writers, veterinarians, and puppy trainers that love dogs. Our team of qualified experts researches and provides reliable information on a wide range of dog topics. Our reviews are based on customer feedback, hands-on testing, and in-depth analysis. We are fully transparent and honest to our community of dog owners and future owners.