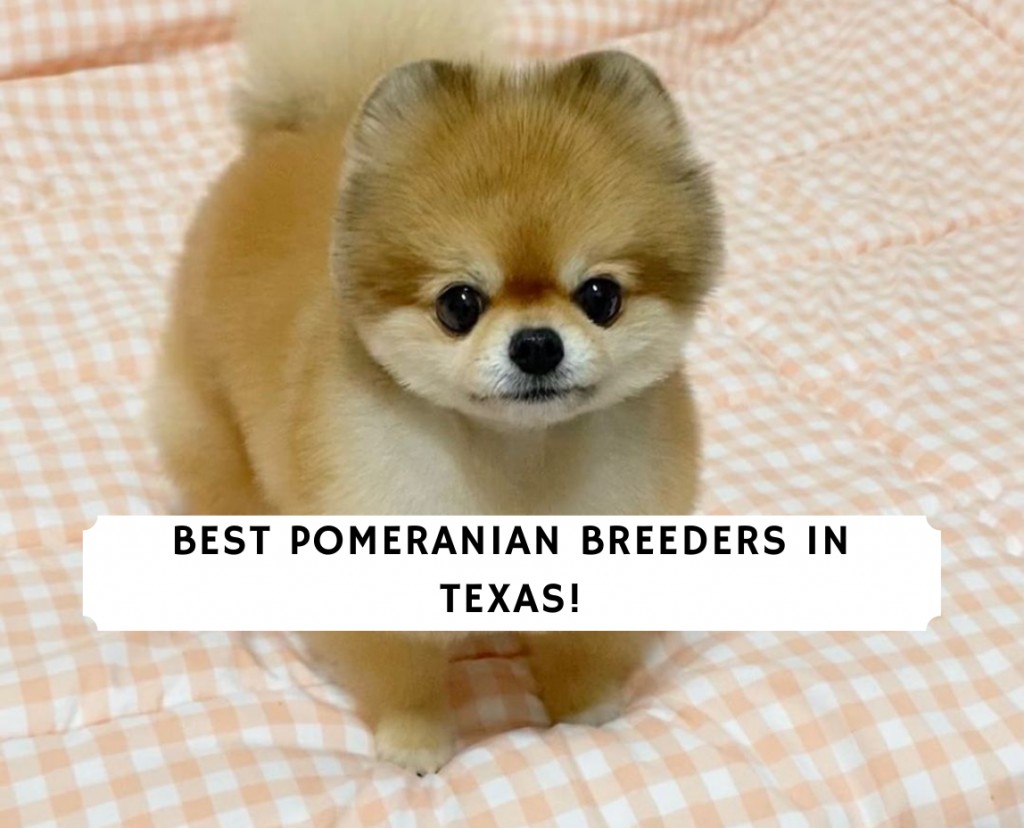 Pomeranians, or "Poms," are ideal family dogs weighing 3 to 7 pounds and standing roughly 7 inches tall. They are intelligent, easy to train, and very popular throughout the large state of Texas. The American Kennel Club (AKC) ranks the Pomeranian as the 23rd most popular dog breed in the world. With such a popular dog breed, there are several places you can find a Pomeranian for sale in Texas. How do you choose a Pomeranian breeder?
We've conducted independent research to compile our list of Texas's 10 best Pomeranian breeders. We did our best to ensure that there are no puppy mills or backyard breeders on our list. However, we always suggest you reach out to any potential breeder and ask them questions about their puppies' health and breeding practices and about facility tours. Breeding practices constantly change, so you will want to make sure you do your due diligence before buying a Pomeranian puppy in Texas.
Other articles you would like: Yorkie Breeders in Texas and Chihuahua Breeders in Texas.
Premier Pups delivers the nation's premier puppy adoption experience. After a thorough inspection, they get you a Pomeranian puppy from dependable breeders they have handpicked. You can only get small breed puppies in three categories: designer, purebred, and doodle. So, whether you are looking for a Pomeranian, Cavapoo, Pomsky, or Mini Aussie, you can get the best quality and healthy puppies here.
Premier Pups will guide you and help you choose the right puppy for you. You will get Pomeranian puppies raised in a social, playful, and affectionate environment. Moreover, you can always call their customer service for any assistance. Premier Pups is based in Ohio, but they have multiple travel package options to ensure the safest delivery of your puppy if you live outside Ohio. 
Don't worry, your puppies will be health-checked before the departure. They also offer a 10-year health guarantee. This 10-year health guarantee is one of the longest guarantees any Pomeranian breeder offers. 
They also only list Pomeranian puppies for sale once they are born. This way, you know exactly what type of puppy you're getting, including the gender, size, and color. We highly recommend that you check out Premier Pups if you're looking for a Pomeranian puppy in Texas.
Don't wait! Premier Pups now offers $250 off a puppy when you use code "WLD250" at checkout.
Finding a Pomeranian puppy isn't as simple nor easy as it sounds since there are many puppy mills and backyard breeders. Many upcoming Pom owners become overwhelmed by the sheer number of breeders they have to contact. After contacting and finally connecting with a breeder, they end up on a waitlist that could last for months or even years. We placed PuppySpot on the top of our list because PuppySpot will lessen the tedious work of bringing home a puppy since they screen every breeder.
We always encourage you to watch for any possible signs of unethical breeding practices or businesses. Spotting these practices from puppy mills isn't easy. PuppySpot thoroughly scans each breeder to ensure that all Pomeranian puppies are safe and healthy. Another benefit to using this marketplace is that you'll save tons of time and will avoid waiting lists. If you're searching for a healthy Pom puppy in Texas and don't want to wait too long, then PuppySpot is worth checking out. They are also backed by the American Kennel Club (AKC), so you know they are reputable.
If a specific breeder isn't located in Texas, PuppySpot has its own airline and will fly out your Pomeranian puppy safely. You can choose puppies by size, age, coat color, and gender to ensure you get the Pomeranian you want. We highly recommend them.
PUPDATE: PuppySpot offers our readers $100 off a new puppy with code WLD100.
3. Tiny Pom Paws Texas
Tiny Pom Paws is a breeder in Smithville, Texas that breeds Pomeranian puppies who are healthy and have confident attitudes. They strive for quality and healthy Pomeranian bloodlines that adhere to AKC standards. All Tiny Pom Paws puppies are home-bred and hand-raised in their own home in Texas. All of their puppies receive plenty of care, love, and attention. You can rest assured that your Pomeranian will come well socialized and transition easily to your household.
Their Pomeranian puppies in Texas begin potty training immediately. They are usually completely puppy pad trained when ready to go to their new home at 8 weeks. Tiny Pom Paws' number one goal as a Pomeranian Breeder is to produce healthy and happy puppies as family companions. The price range for their Pomeranian puppies is $1,700 to $2,200. You must make a deposit to hold a puppy from an upcoming litter. The deposit is generally $300 but depends on the overall price of the dog chosen. All of their Pomeranian puppies in Texas come fully vaccinated, de-wormed, and with a one-year health guarantee.
4. Prettiest Puppies Texas
Since 2012, Prettiest Puppies have provided happy, healthy, pampered, and loved small breed puppies, including Pomeranians. They are located in Jonestown, Texas, northwest of Austin and close to Cedar Park, Leander, Round Rock, Georgetown, and all of Central Texas. It's a convenient location in Texas if you're looking for a local puppy.
Prettiest Puppies provides written health guarantees and vaccination records for all their Pomeranian puppies in Texas. In addition, all Prettiest Puppies dogs are bred from ACA registered parents, which helps to ensure that they adhere to the purebred standard.
Their Pomeranian puppies get their first set of shots and de-worming from their veterinarian before they are sent to their forever home. With the adoption papers, a buyer will also receive a vaccination record. Their puppy health guarantee allows two business days to have the puppy checked out by a veterinarian. If the veterinarian finds any health problems with the Pomeranian puppy and a buyer would like to return it, Prettiest Puppies will be glad to give a full refund of the purchase price with the puppy's return. For full pricing and information to reserve a puppy from an upcoming litter, contract Prettiest Puppies directly. In addition to Pomeranians, they also sell Shih Tzus, Yorkies, Malteses, and Poodles.
5. Ryan's Precious Pomeranians Texas
Ryan's Precious Pomeranians is a hobby breeder of Pomeranian dogs with over 20 years of experience. In Burleson, Texas, Ryan's Precious Pomeranians breed and raise their puppies in their home with grandkids, cats, and larger dogs. You can be assured that your Pomeranian will be socialized and won't have a ton of anxiety or stress when arriving at your home.
Their first concern is a healthy and happy family puppy. They give a health guarantee to every Pomeranian and give you the puppy's veterinarian records. Ryan's Precious Pomeranians in Texas follow AKC standards when breeding and raising their dogs. For the full pricing of Ryan's Precious Pomeranians, contact them directly. They prefer to meet their customers face-to-face to determine if a Pomeranian puppy is right for them. A buyer can set up a meeting with them via their website.
6. Teacup and Toy Pets Boutique Texas
Located in the country at the edge of Collin County and Dallas County, Teacup and Toy Pets Boutique is a breeder of Pomeranian dogs and other teacup and toy-sized puppies. They deliver on their passion by offering healthy and happy puppies, top-of-the-line pet supplies, and custom-made options for teacup and tiny breeds, including Pomeranians. Teacup and Toy Pet Boutique is focused on empowering new pet owners with the knowledge and supplies necessary to care for a new Pomeranian puppy, especially tiny puppies. With over 25 years of dog breeding experience in caring for small puppies, Pet Boutique in Texas will help and guide you in your search for a Pomeranian puppy.
Unfortunately, Teacup and Toy Pet Boutique are only available by appointment. They can be contacted Monday through Friday from 6 a.m. to 6 p.m. to schedule an appointment. Their Pomeranian puppies for sale in Texas start at around $3,500. Their dogs sell quickly! We recommend contacting Teacup and Toy Pets as soon as possible if you are interested in purchasing a puppy from them. You may have to be on a waitlist if they are sold out. They do offer payment plans and financing, typically starting with a $49.99 down payment, to help families bring a new member into their home.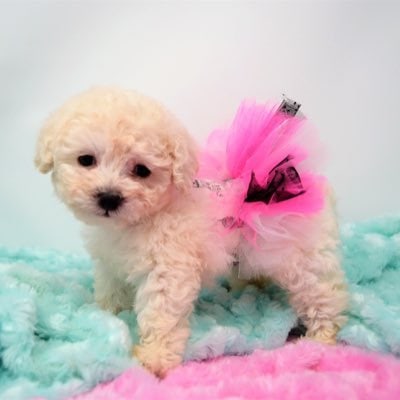 7. BearFacePomz Texas
Bearfacepomz Texas was started after they discovered that the Pomeranians from Thailand were incredibly cute with their sweet bear-like faces, luxurious fur, cute little noses, and teacup size. After researching and contacting breeders, they found top-class Thai breeders dedicated to providing puppies raised in great conditions and under high-quality control standards.
BearFacePomz's main goal is to help Pomeranian lovers receive beautiful, happy, healthy puppies they can love for a lifetime. In addition, BearFacePomz has developed a fast and efficient adoption process, where clients can easily find their dream puppy, place a deposit, then have the dog shipped directly to them by a pet-friendly airline. To help create the best adoption experience for their customers, BearFacePomz offers customer service, from helping customers select the perfect Pomeranian for them to helping facilitate the adoption process every step of the way.
To reserve a Pomeranian puppy from BearFacePomz, you will make a non-refundable deposit, which is 50% of the full price of the Pomeranian. Their Pomeranian puppies in Texas are priced between $2,800 and $2,900. There is a crate and handling fee of $179 for shipping their Pomeranians to an airport near the buyer. BearFacePomz also offers financing options to help families bring a new Pomeranian puppy home.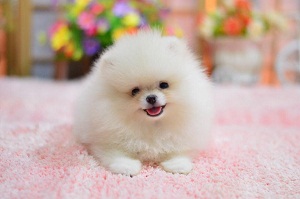 8. Susan's Tiny Paws
Susan's Tiny Paws is a small hobby breeder of tiny dogs in Texas. All their puppies come from excellent American and European bloodlines with many champions. They do not ship their dogs, meaning that you must personally pick up your Pomeranian puppy in Texas. However, traveling is often worth it to buy a puppy from a qualified Pomeranian breeder. Susan's Tiny Paws reserves the right to refuse to sell a puppy to someone and to refund a deposit placed at their discretion. They want to make sure all of their Pomeranian puppies in Texas go to loving and caring homes, where their dogs will be able to thrive.
Susan's Tiny Paws also breed other miniature dogs, including Maltese and Yorkies. Pomeranians from Susan's Tiny Paws range in price from $1,000 to $1,800, depending on gender and size. For more information, Susan's Tiny Paws asks buyers to contact them directly.
9. Mosaic Pomeranians Texas
Mosaic Pomeranians are not new to breeding Pomeranian puppies. They have bred and showed Poms since the 1980s and 1990s. They are one of the oldest Pomeranian breeders in Texas that we could find. Their passion is Wolf Sable colored Pomeranian puppies that elusive and beautiful. Mosaic Pomeranians were fortunate to have had offspring of ideal wolf sable, Ch. Mercer's Exotica, in their breeding program. They also had Ch Anadors Silver N Smoke sons and daughters to play with.
To re-create a breeding program, they have looked for specific Pomeranian bloodlines. Mosaic Pomeranians offer quality Pomeranian puppies in Texas from their heart to their customers. They strive to produce healthy and happy Pomeranian puppies for their customers to enjoy for many years. For full pricing on upcoming litters and other information, Mosaic Pomeranians ask interested buyers to text or DM them on Facebook. This breeder is located in Leona, Texas, which is between Dallas and Houston.
10. Dee Dee's Pomeranians
Website:

 

Dee Dee's Pomeranians

Location:

 Bastrop, Texas

Phone:

 512-785-4003

Email:

 debi@deedeespomeranians.com
Dee Dee's Pomeranians is owned by Debi Alley, who has owned and bred Pomeranians for over 20 years. They are located just southeast of Austin but will shop your Pomeranian puppy anywhere in the United States. You can trust Dee Dee's Pomeranians as a quality Pomeranian breeder because they have earned the Gold Star of Approval from the AKC, meaning that they have gone above and beyond the requirements set forth by AKC.
Dee Dee's Pomeranians have many different colors of Pomeranians. Their pricing is based on many traits, such as sex, size, color, and pedigree. But in general, traditional-colored Pomeranians (orange, black, cream, etc.) are $4000-4500, and exotic-colored Pomeranians (blue merle, chocolate, exotic parties, etc.) are $4500-$6500. The Pomeranian puppies also come with a health guarantee. To start your application process, fill out the Buyers Questionnaire on their website.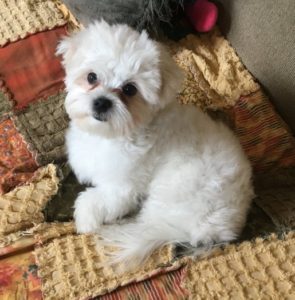 Conclusion for Best Pomeranian Breeders in Texas
Pomeranian puppies are an extremely small dog breed that will fit in perfectly with most families looking for a lap dog. Since they are an extremely popular breed, several puppy mills in Texas sell Pomeranians for quick money with no regard for the dog. Make sure to do your due diligence before purchasing a puppy. You can start by researching the Pomeranian breeders on our list.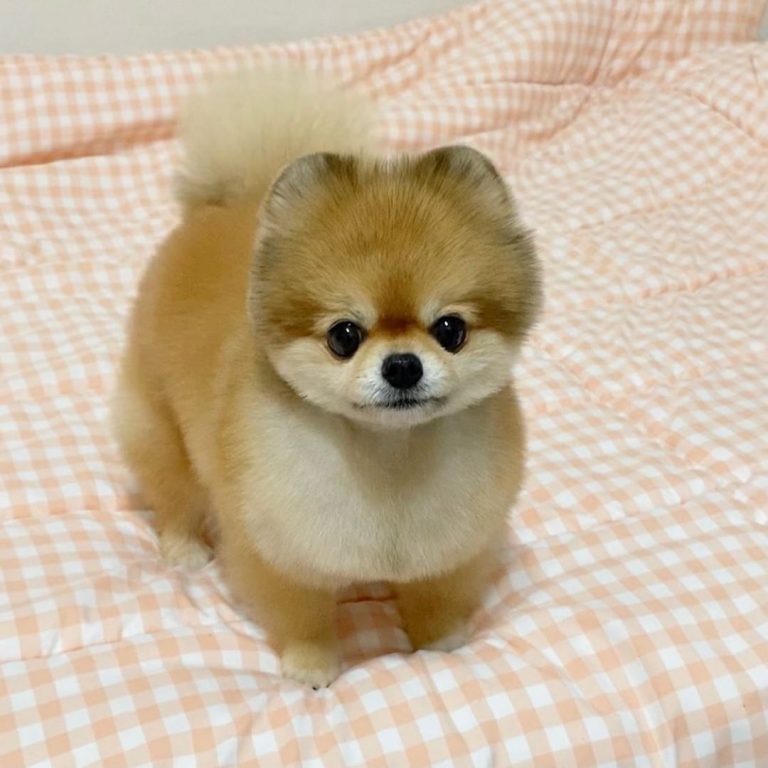 Check out these other articles:
FAQs about Finding a Pomeranian For Sale
Where can I find a toy Pomeranian for sale?
You're in luck – all of the breeders on our list sell toy Pomeranians because a regular Pomeranian is a toy Pomeranian! In the case of Pomeranians, the "toy" refers to the AKC group to which the breed belongs. However, it is always best to do your research, as some unethical breeders may try to sell you a teacup Pomeranian puppy if they know you're looking for a very small Pomeranian.
What is the difference between a teacup Pomeranian and a regular Pomeranian puppy?
The regular Pomeranian is an AKC-recognized dog breed with specific breed standards. They are in the AKC "Toy" group because of their small size. A teacup Pomeranian, or mini Pomeranian, has been bred to be smaller than normal. This is often done by introducing dwarfism, a genetic defect, during breeding or by repeatedly breeding the runts of the litter to make a teacup Pomeranian. These breeding methods can severely affect the health of the dog. Be wary of breeders advertising a "teacup Pomeranian" or "Mini Pomeranian." If you want a Pomeranian puppy, use our list of best breeders to ensure your puppy is healthy and bred ethically!
Where can I find a White Pomeranian for sale?
White Pomeranians are just regular Pomeranians with a white coat. However, maintaining the pure white color results from careful and deliberate breeding over multiple generations. A white Pomeranian puppy can cost you upwards of $4,000. Because white Pomeranians are relatively rare and can be sold for a lot of money, you need to be extremely careful about making sure your white Pomeranian comes from a reputable breeder. Read Everything You Need To Know About The White Pomeranian for more information!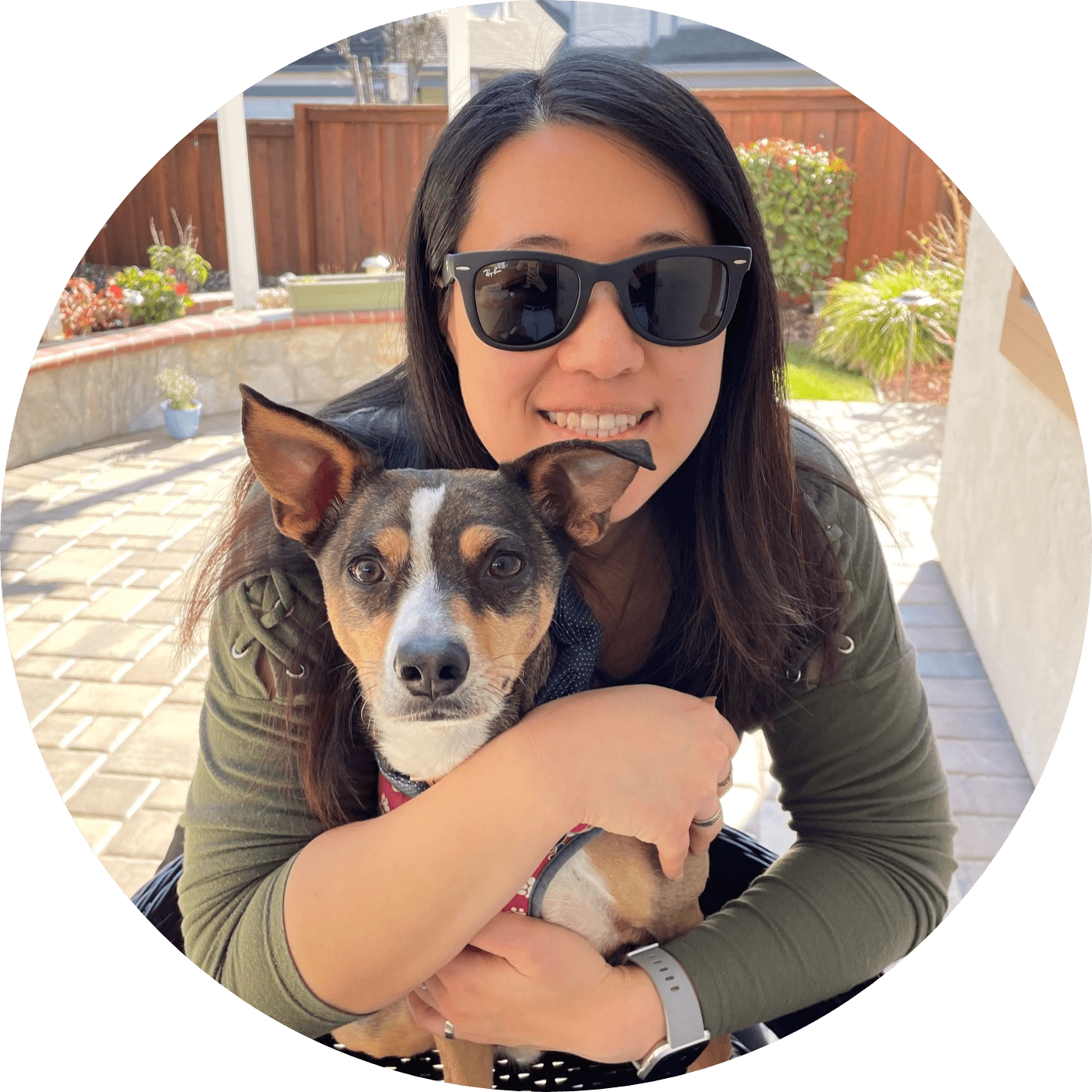 Dr. Sabrina Kong graduated from the Royal Veterinary College in England in 2016 and has been working at a small animal clinic in Northern California since then. She grew up in the Bay Area and got her bachelor's degree from Cal Poly San Luis Obispo. She also became a Certified Canine Rehabilitation Practitioner through a program at the University of Tennessee.
When she isn't in the clinic taking care of her four-legged patients, she enjoys traveling and trying new foods with her friends and her three-legged dog, Apollo. She adopted Apollo from her clinic when he was a puppy with numerous health issues. Dr. Kong truly cares about taking care of animals.