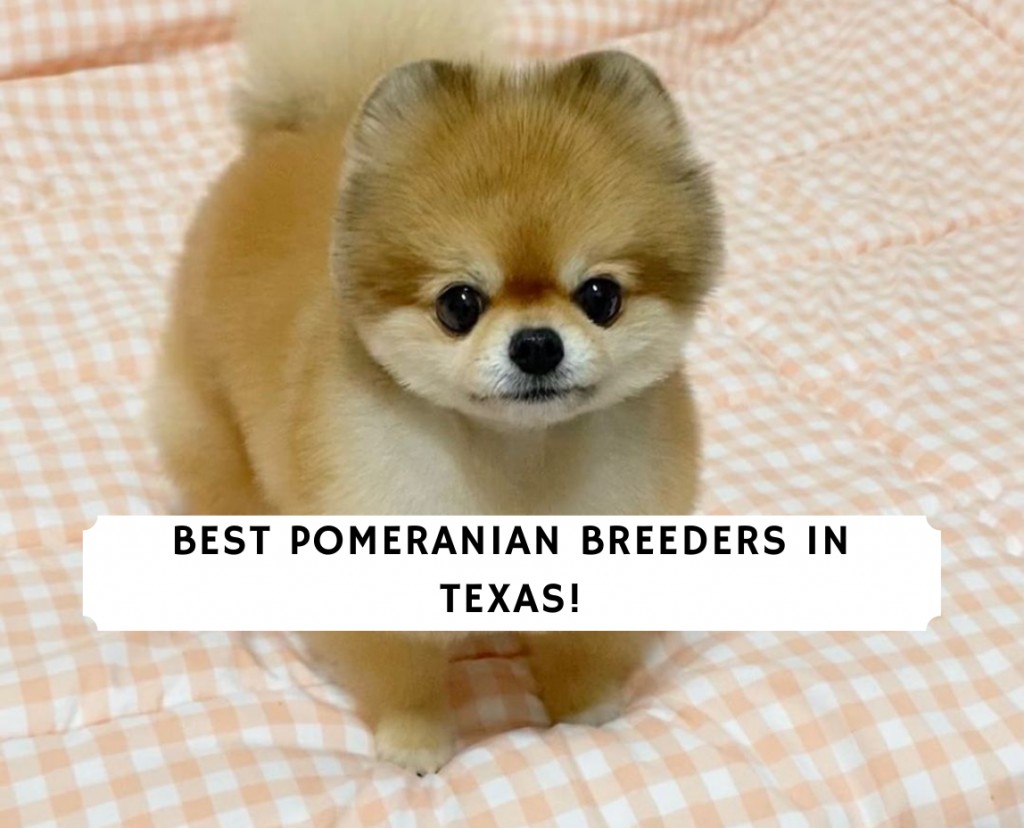 Pomeranians are an ideal family dog that weighs 3 to 7 pounds and stands roughly 7 inches. They are intelligent, easy to train, and very popular throughout the large state of Texas. In fact, the American Kennel Club (AKC) ranks the Pomeranian as the 23rd most popular dog breed in the world. With such a popular dog breed, there are several Pomeranian puppies for sale in Texas to choose from. How do you choose a breeder?
We've done our own independent research to find the 8 best Pomeranian breeders in Texas. We did our best to ensure that there are no puppy mills or backyard breeders on our list. However, we always suggest that you reach out to any potential breeder and ask them questions related to healthy puppies, breeding practices, and see if you can tour their facility. Breeding practices constantly change so you will want to make sure you do your due diligence before buying a Pomeranian puppy in Texas.
Other articles you would like: Yorkie Breeders in Texas and Chihuahua Breeders in Texas.
1. Tiny Pom Paws Texas
Tiny Pom Paws is a breeder in Smithville, Texas, who breeds Pomeranian puppies that are healthy, have good structure, and have confident attitudes. They strive for quality and healthy Pomeranian bloodlines that adhere to AKC standards. All of Tiny Pom Paws puppies are home bred and hand raised in their own home in Texas. In addition, all of their puppies receive plenty of care, love, and attention. You can rest assured that your Pomeranian will come well socialized and transition easily to your household.
Their Pomeranian puppies in Texas begin potty training right away and are usually completely puppy pad trained by the time they are ready to go to their new home at 8 weeks of age. Tiny Pom Paws' number one goal as a Pomeranian Breeder is to produce healthy and happy puppies that serve as family companions.
The price range for their Pomeranian puppies is $1,700 to $2,200. A deposit must be made to hold a puppy from an upcoming litter. The deposit is generally $300 but depends on the overall price of the dog chosen. All of their Pomeranian puppies in Texas come fully vaccinated, de-wormed, and with a one-year health guarantee.
2. Prettiest Puppies Texas
Since 2012, Prettiest Puppies had been providing happy, healthy, pampered, and loved small breed puppies, including Pomeranians. They are located in Jonestown, Texas, which is northwest of Austin and close to Cedar Park, Leander, Round Rock, Georgetown, and all of Central Texas. It's a pretty convenient location in Texas if you're looking for a local puppy.
Prettiest Puppies provides written health guarantees and vaccination records for all their Pomeranian puppies in Texas. In addition, all of Prettiest Puppies dogs are bred from ACA registered parents which helps to ensure that they are adhering to the purebred standard.
Their Pomeranian puppies get their first set of shots and deworming from their veterinarian before they are sent to their forever home. With the adoption papers, a buyer will also receive a vaccination record to take to a veterinarian when the Pomeranian gets their first check-up.
Their puppy health guarantee allows two business days to have the puppy checked out by a veterinarian to the buyer's satisfaction. If the veterinarian finds any health problems with the Pomeranian puppy and a buyer would like to return it, Prettiest Puppies will be glad to give a full refund of the purchase price with the return of the puppy.
For full pricing and information to reserve a puppy from an upcoming litter, contract Prettiest Puppies directly. In addition to Pomeranians, they also sell Shih Tzus, Yorkies, Malteses, and Poodles.
3. Ryan's Precious Pomeranians Texas
Ryan's Precious Pomeranians is a hobby breeder of Pomeranian dogs with over 20 years of experience. Located in Burleson, Texas, Ryan's Precious Pomeranians breeds and raises their puppies in their home with grandkids, cats, and larger dogs. You can be assured that your Pomeranian will be socialized and won't have a ton of anxiety or stress when arriving at your home.
Their first concern is a healthy and happy family puppy. They give a health guarantee with every Pomeranian as well as their veterinarian records. Ryan's Precious Pomeranians in Texas follows AKC standards when breeding and raising their dogs.
For the full pricing of Ryan's Precious Pomeranians, contact them directly. They prefer to meet their customers face to face in order to figure out if a Pomeranian puppy is right for you. A buyer can set up a meeting with them via their website.
4. Teacup and Toy Pets Boutique Texas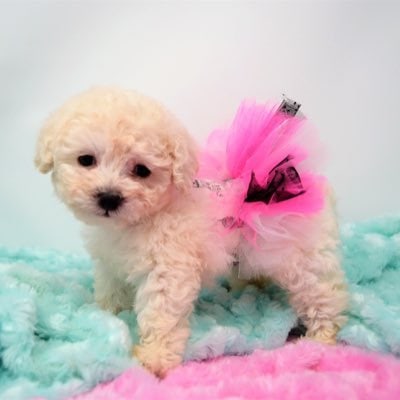 Located in the country at the edge of Collin County and Dallas County, Teacup and Toy Pets Boutique is a breeder of Pomeranian dogs, as well as other teacup and toy sized puppies. They deliver on their passion by offering healthy and happy puppies, top of the line pet supplies, and custom-made options for teacup and tiny breeds, including Pomeranians.
Teacup and Toy Pet Boutique is focused on empowering new pet owners with the knowledge and supplies necessary to care for a new Pomeranian puppy, especially tiny puppies. With over 25 years of dog breeding experience in caring for small puppies, Pet Boutique in Texas will help and guide you in your search for a Pomeranian puppy.
Unfortunately, Teacup and Toy Pet Boutique is only available by appointment. They can be contacted Monday through Friday from 6 a.m. to 6 p.m. to schedule an appointment.
Their Pomeranian puppies for sale in Texas range from sold for around $3,500. Their dogs sell quickly I would recommend contacting Teacup and Toy Pets as soon as possible if there is interest in purchasing a puppy from them. You may have to be on a waitlist if they are sold out of their puppies.
They do offer payment plans and financing, typically starting with a $49.99 down payment, to help families bring a new member into their home.
5. BearFacePomz Texas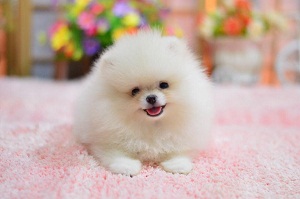 Bearfacepomz Texas was started after they discovered that the Pomeranians from Thailand were incredibly cute with their sweet bear faces, luxurious fur, cute little noses, and teacup size.
After researching and contacting breeders, they discovered top-class Thai breeders that are dedicated to providing puppies that are raised in great conditions and under high-quality control standards.
BearFacePomz's main goal is to help Pomeranian lovers receive beautiful, happy, and healthy puppies that they can love for a lifetime. In addition, BearFacePomz has developed a fast and efficient adoption process, where clients can easily find their dream puppy, place a deposit, then have the dog shipped directly to them by a pet-friendly airline.
To help create the best adoption experience for their customers, BearFacePomz offers customer service from helping a customer select the perfect Pomeranian for them to helping facilitate the adoption process every step the way.
To reserve a Pomeranian puppy from BearFacePomz, a non-refundable deposit must be made which is 50% of the full price of the Pomeranian. Their Pomeranian puppies in Texas are priced between $2,800 and $2,900.
There is a crate and handling fee of $179 for shipping their Pomeranians to an airport near the buyer. BearFacePomz also offers financing options to help families bring a new Pomeranian puppy home.
6. Susan's Tiny Paws
Susan's Tiny Paws is a small hobby breeder of tiny dogs located in Texas. All their puppies come from excellent American and European bloodlines with many champions. They do not ship their dogs, meaning that all puppies sold must be picked up locally in Texas. Susan's Tiny Paws is a small in-home breeder of AKC Pomeranian puppies.
They reserve the right to refuse to sell a puppy to someone and to refund a deposit placed at their discretion. Susan's Tiny Paws wants to make sure all of their Pomeranian puppies in Texas go to loving and caring homes, where their dogs will be able to thrive. They also breed other miniature dogs including Maltese and Yorkies.
Pomeranians from Susan's Tiny Paws range in price from $1,000 to $1,800, depending on gender and size. For any more information, Susan's Tiny Paws asks buyers to contact them directly.
7. Mosaic Pomeranians Texas
Mosaic Pomeranians is not new to breeding Pomeranian puppies. They have bred and showed Poms since the 1980s and 1990s. For what it's worth, they are one of the oldest Pomeranian breeders in Texas that we could find. Their passion is Wolf Sable colored Pomeranian puppies that elusive and beautiful. Mosaic Pomeranians were fortunate to have had offspring of ideal wolf sable, Ch. Mercer's Exotica, in their breeding program.
They also had Ch Anadors Silver N Smoke sons and daughters to play with. In attempting to re-create a breeding program, they have looked for these specific Pomeranian bloodlines. Mosaic Pomeranians offers quality Pomeranian puppies in Texas from their heart to their customers. They strive to produce healthy and happy Pomeranian puppies for their customers to enjoy for many years.
For full pricing on upcoming litters and other information, Mosaic Pomeranians asks interested buyers to contact them directly. This breeder is located in Leona, Texas which is between Dallas and Houston.
8. Debs Lil Pawz Texas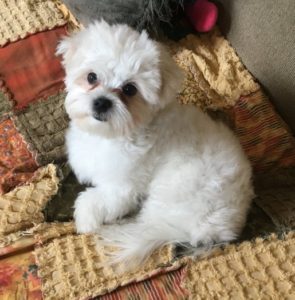 Debs Lil Pawz Texas is an AKC registered Pomeranian Breeder out of Center Point, Texas. Their puppies are beautiful, playful, and come with a one-year health warranty. Moreover, their puppies come with basic potty training skills, have current shots, de-worming, are veterinarian checked, and are well socialized. This makes them ready to become part of a new family.
Debs Lil Pawz reserves the right to refuse to sell to anyone they do not see as fit, making sure their Pomeranian puppies in Texas go to the best and most loving families possible.
Pricing of Pomeranian puppies from Debs Lil Pawz starts at $1,600. The price depends on gender and females are higher in the price range. They only sell their puppies with limited registration and do not ship their puppies outside the state of Texas. If you're also interested, Debs Lil Pawz Texas also breeds Maltese and Yorkie puppies.
Conclusion for Best Pomeranian Breeders in Texas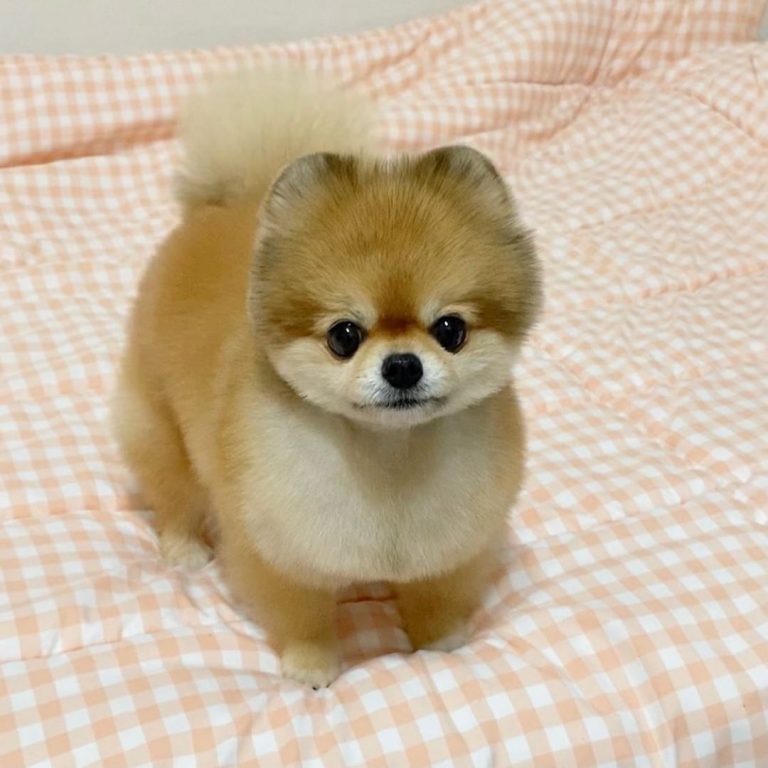 Pomeranian puppies are an extremely small dog breed that will fit in perfectly with most families looking for a lap dog. Since they are an extremely popular breed, there are several puppy mills in Texas that are selling Pomeranians for quick money with no regard for the dog. Make sure to do your own due diligence before purchasing a puppy. You can start by researching the Pomeranian breeders on our list.
Check out these other articles: