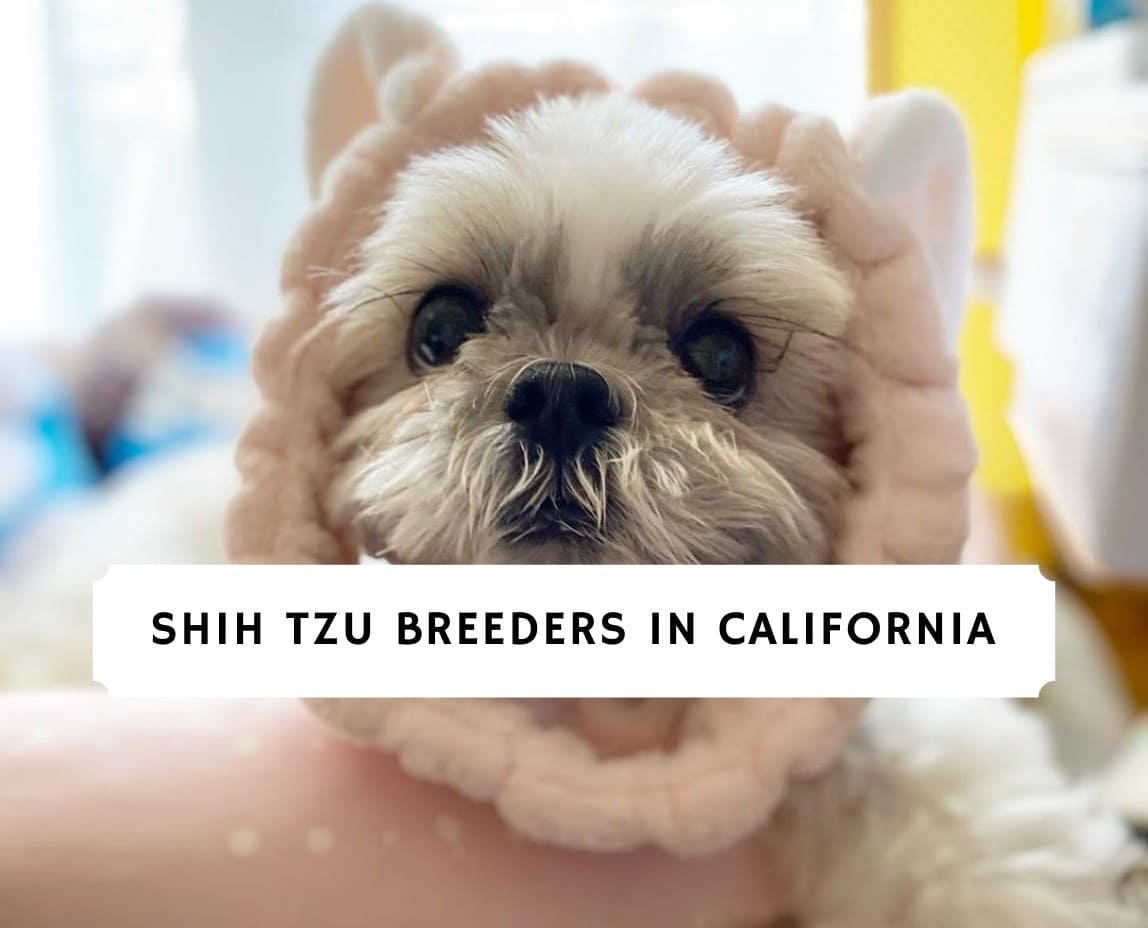 With its easygoing personality and small build, the Shih Tzu is a beautiful and popular dog breed for all ages. Their coats come in a variety of colors and patterns, making every dog truly unique. If you're considering adding a small dog into your family, it's worth exploring the Shih Tzu breed.
In addition, a Shih Tzu's temperament is something families find very appealing, as they are known to be great with kids and strangers. Their small size makes it easy to take care of them in a small apartment or no backyard. In addition, they're faithful companions who enjoy sitting on your lap, being groomed, and loved by all. According to the American Kennel Club, these dogs weigh between 9 to 16 pounds and have a height between 8 and 11 inches. They are also the 20th most popular dog breed in the world.
While these dogs may require a bit of upkeep with daily brushing and regular grooming, but their long, beautiful coats are worth it. You can also trim or tie up their hair on their head to keep it out of their eyes to ensure their eye visibility and comfort. While they do have a thick coat, they don't shed very much, keeping your house and car clean.
Shih Tzu puppies for sale in California are extremely popular and there are several puppy mills and backyard breeders you will need to be aware of. However, you have a wide range of reputable Shih Tzu breeders in California who take care of these dogs and have a passion to share them with others. We did our own independent research to find some of the best Shih Tzu puppies and breeders in California.
1. Cobb Mountain Shih Tzu California
With years of experience in breeding and education in biology, the mother-daughter team at Cobb Mountain Shih Tzus in California is dedicated to breeding dogs you'll love. Their Shih Tzu puppies are all registered and come with a health guarantee so you can be confident in your new friend. As a litter grows older, they're socialized and provided a welcoming and warm environment to grow, learn, and become perfect family dogs. As a dog trainer, co-owner Linsey emphasizes good behavior and training to ensure the puppies are ready for their new home. You can ensure that if you buy a Shih Tzu from this breeder that it will be well socialized.
Interested families can schedule a visit to see the Shih Tzu puppies in California. They also require a phone interview before placing a Shih Tzu puppy with you to verify that you will care for the life of their dog. As you move along the adoption process, they'll help you be prepared and equipped to bring your new Shih Tzu home. If you're in Northern California, this is a great Shih Tzu breeder that you should consider.
Shih Tzu Breeder Details:
2. Shih Tzu Garden California
For owner Karen, Shih Tzus are a great option for families looking for a loving and playful dog that's hypoallergenic and nonshedding. With a medical background and dedication to her family, Karen is passionate about placing the right puppy in your family.
As an added bonus, Shih Tzu Garden in California also offers a special military discount to eligible families. They also provide a two-year health guarantee and a lifetime opportunity of support. 
The team at Shih Tzu Garden interviews you before making a placement because they like to match a puppy's personality with the right family. That intentionality is important for both the puppies and you. As you move forward in receiving your Shih Tzu puppy, they'll help you be prepared and equipped to welcome your new furry friend home. Keep in mind that their availability varies depending on the time of year.
Shih Tzu Breeder Details:
3. Beauty's Shih Tzu California
As a small home-based breeder, Beauty's Shih Tzu California is intentional about every puppy. They particularly focus on the quality of the Shih Tzu puppies in improving the breed. This mother-daughter team is passionate about sharing the beauty of these adorable dogs.
In a small environment, each puppy is welcomed and prepared in a home to make their transition into your home easier. They're socialized and bred in a community so they're ready to be faithful and loving companions. In addition, rather than focusing solely on size, they also factor in coats, short legs, and backs to be healthy dogs throughout their lives.
As you welcome a new Shih Tzu puppy into your home in California, they offer a one-year health guarantee as well as a lifetime home guarantee, which means you can take the puppy back should something happen in life. They do not want to see their puppies end up in a dog rescue or shelter.
Shih Tzu Breeder Details:
4. AKC Shih Tzu of California
Born in the beautiful state of California, the puppies at AKC Shih Tzu of California are as bright as their surroundings. Raised in a home with lots of room to be outside and explore, these puppies are bred and trained to be great family companions. Thus, you can expect these Shih Tzu puppies in California to be well socialized, friendly, and have a nonaggressive temperament.
In welcoming a new Shih Tzu into your home, the puppies come with a one-year health guarantee as well as all the required vaccines and medical records. They're started on potty training and taught how to eat and drink from a bottle and bowl as well. As they only have Shih Tzu puppies a couple of times per year, you can be put on a waiting list as you anticipate your new family friend. This is one of the most reputable Shih Tzu breeders in California.
Shih Tzu Breeder Details:
5. The Puppy Nursery in Southern California
Yolanda at the Puppy Nursery specializes in a variety of types of Shih Tzu, including Imperial to Traditional to Shih Tzus. She also breeds Yorkies in her family hobby breeder home in Tustin, California.
Raised in her home, the Shih Tzu puppies are trained and loved in a small scale setting to prepare them to be good pets when they leave. With 10 years of experience, Yolanda is passionate about taking care of pets and finding them new homes to delight families.
Each puppy leaves with a one-year health guarantee and medical evaluations from a veterinarian. She encourages in-person visits so that everyone can get accustomed to the new puppy experience and so that you can be confident in your next steps in welcoming a puppy into your life.
Shih Tzu Breeder Details:
6. Victorian Dynasty Shih Tzu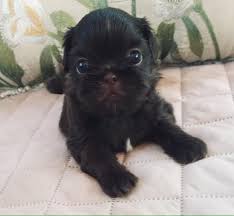 Celebrate the royalty and beauty of Shih Tzus through an experience with Victorian Dynasty Shih Tzus. They are proud to be a reputable breeder of tiny teacup and imperial Shih Tzus in California. Each puppy is raised in their own home to provide the love and care Shih Tzu puppies need at a very young age.
With over 20 years of experience, the owner, Sandy, has a passion for this breed and in sharing it with others. As Shih Tzus have brought her joy and happiness in life, she hopes to spread this quality breed with families seeking a small furry friend to add to their homes. She's one of the oldest Shih Tzu breeders in California with a solid reputation as a dog breeder.
The prices of her Shih Tzu puppies in California depend on their size and color. Her dogs are sent home with a welcome kit complete with dog food the puppy is accustomed to and a medical history.
Shih Tzu Breeder Details:
Find Your Shih Tzu Breeder in California
With its adorable face, easy personality, and unique features, the Shih Tzu can make a great addition to your home and family. Through daily brushing and lots of love, your Shih Tzu can become a constant companion that brings joy to your life.
If you're ready to find a Shih Tzu puppy, these breeders in California can help. Do your research based on your area and what you find most meaningful in a breeder. Then, give them a call or schedule a tour to see what Shih Tzu's are available now or coming soon.
Conclusion for Shih Tzu Breeders in California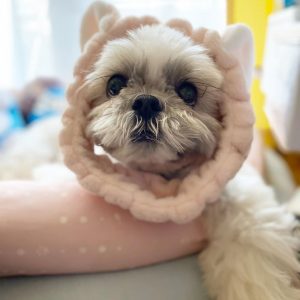 Shih Tzu puppies are the 20th most popular dog in the world according to the AKC. Thus, you'll need to do a significant amount of research to sort through various breeders to identify whether or not they are a puppy mill. We have found some of the best Shih Tzu breeders in California to make your job a little bit easier. Remember to always do your own research and make sure you are buying a healthy and happy dog.
Other articles you might like: