If you're searching for the best Shetland Sheepdog breeders in the United States, then this list will help guide you. Dog owners are a committed lot; more often than not, they are taken by a particular breed of dog. Shetland Sheepdog's owners have several reasons to sing the praises of this beautiful breed. Owning a Sheltie is synonymous with having a best friend – not just any friend but one good at nearly everything. These traits are undeniable by Sheltie's fans. Perhaps you are planning on owning this wonderful pet. However, like every other pet, it is crucial to carry out extensive research on reputable breeders to work with. Thankfully, we have researched on your behalf and have provided a list of reputable Sheltie breeders. To learn more about this, kindly scroll down and keep reading.
For dog breeds similar to the Shetland Sheepdog, you can check out our other breeder recommendations: Best Miniature American Shepherd Breeders in the United States and Best Australian Shepherd Breeders in the United States.
Shetland Sheepdog Puppies For Sale in the United States
Our list of Shetland Sheepdog breeders in the United States will provide you a sure way to get a new pet. Be sure to check them out.
Get started in advance with your Shetland Sheepdog companion. Check out our recommendations: Best Device to Stop Dog Barking and Best Dog Boots For Hot Pavement.
1. Saranac Shelties
First on the list of Shetland Sheepdog breeders in the United States is "Saranac Shelties." Saranac Shelties kennel's name is shared by two sisters – Anne Foreman and Therese Poirier. Foreman lives in Hartselle, AL, and Poirier lives in Edwardsville, Illinois. They are both members of the (ASSA) American Shetland Sheepdog Association. Since 1985, Anne has been producing and showing Shelties in obedience and conformation. She has a licensed American Kennel Club judge for Junior Showmanship, Cardigan Corgis, Shelties, Pembroke, and Collies. While her sister – Therese – has been breeding and showing Shelties in agility and conformation since 1988.
Saranac Shelties Details
2. 7 Bridges Shelties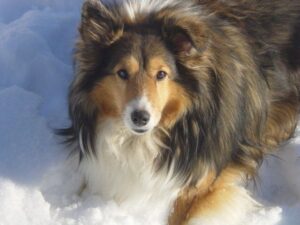 7 Bridges Shelties have been breeding and raising dogs for twenty years. They bred Poms for ten years and, after that, took some years off. 7 Bridges Shelties are based in Trempealeau, WI. After a while, they missed their puppies deeply that they decided to explore the world of Shelties. They have had Shelties for ten years, raising a few litters annually in their home. They do not see their dogs as just dogs, but as families, kept in their homes and cared for like their children. Their puppies grow around children and are exposed to all they are meant to be exposed to before leaving their homes.
If you decide to buy a puppy from them, you are sure to get a healthy puppy with a year's health guarantee against hereditary diseases and sicknesses. Every puppy leaves with up-to-date worming and shots and has their dew claws removed. You are also sure of getting a copy of their pedigree, a sample of the food they are on, and their health record. This breeder ensures that their puppies do not leave their home until they are at least seven days and have begun eating dry dog food for at least a week. They sell all their puppies with registration papers on a neuter contract.
If you desire, you will be given their American Kennel Club papers with an additional fee attached. They occasionally sell puppies with complete registration. When you choose a puppy, you will make a three-hundred dollar deposit for them to hold your puppy. This deposit is a refundable fee until your puppy is about three weeks old. After that, it becomes non-refundable. It is crucial to them that their dogs go to happy homes. Their dogs carry a five-day refund policy.
You are free to return the dogs to them if you feel that they are not a good match for you. However, this has to happen within five days of adoption, and they must be returned unhurt for a partial refund. If you also decide that you can no longer keep your pet for any reason and at any age, you are free to return the dog to them, and the dogs will be connected to good homes. If you live in Trempealeau, WI, and desire to adopt a Shetland Sheepdog, you want to contact them today. Note, however, that they do not ship and will only meet you within a two-hour drive. Contact them for details.
7 Bridges Shelties Details
3. Roseview Shetland Sheepdogs
Roseview Shetland Sheepdogs is a hobby kennel based in Cedarburg, WI, about twenty miles north of Milwaukee. They breed and show Shelties but do not breed many litters annually. However, when they generate a litter, they breed sound and healthy shelties, possessing excellent personalities, superior temperaments, and movements required in the performance and conformation ring, all to standard. They breed blues, sables, bi's, and tris. For every one of their breeds that are always carefully planned, there are pretty puppies possessing performance, companion, and conformation.
They do not ship puppies. They also ensure that all their puppies go to homes where they have had the opportunity of meeting their potential owners. It is crucial to them that they get to know the families that buy their puppies. They have shown in the UKC over the past years and are active in the ring of conformation in the American Kennel Club. Roseview has bred many dogs which are presently competing in agility, rally, and obedience.
This reputable breeder prides itself in the achievement of Two UKC Grand Champions, Three American Kennel Club Champions, Two Canadian Champions, and Twelve UKC Champions. Several of their dogs are also AKC-focused and are aiming for their Championships. They are ex-members of the Greater Milwaukee Shetland Sheepdog Club. Here, they both had served as officers.  They are both active members and have held offices in the Green Bay Shetland Sheepdog Club. Feel free to check their website and go further to contacting them if you desire.
Roseview Shetland Sheepdogs Details
4. Birchwynd Shelties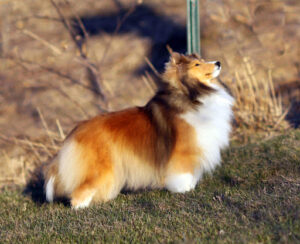 Birchwynd Shelties feel strongly about protecting the virtues of shelties. This breeder is a reputable and successful breeder of shelties. They are based in Wisconsin, twenty minutes East of Green Bay in Kewaunee County, Wisconsin. They carefully breed well-temperamental, healthy, and beautiful shelties. They protect the virtues of this breed by adhering closely to their shelties produce a standard that the American Kennel Club set. They are a member of the Green Bay Shetland Sheepdog Club and American Shetland Sheepdog Club. With commitment and passion, they can incorporate high-quality representatives of shelties. They will occasionally have available pets. Feel free to contact them if you desire a puppy Shetland Sheepdog.
Birchwynd Shelties Details
5. Royal Hill Shelties
This breeder got their first Shetland Sheepdog in 1987. Sammy joined their family at ten weeks and became Ch. Shadow Hill's Royal Ribbon in 1989. Sammy taught them about shelties, how to be trained by a sheltie, and showing in conformation. They do not have a kennel, which is why they keep their numbers small. Their puppies and adults are kept in their homes and are also treated like their own children. Their dogs get plenty of attention and go with them everywhere regardless of where they go. Every year, they have an average of one to two litters. However, they sometimes skip a year. They have been lucky to have completed a few conformation rings of their dogs and some dogs from other breeders.
Royal Hill Shelties have done well with their shelties, winning National Specialty Class, Herding Group Placements, Best in Specialty Show Winners, Runner up Futurity Class, and Best of Breed Class. This breeder also has several Herding, Obedience, and Agility titles. They occasionally sell their adults and puppies to performance, conformation, or pet homes. Many dogs placed by Royal Hill have also moved on to become excellent therapy dogs. All of their parent dogs are tested for harmful genetic diseases. All their companion and pet puppies go contracts that are neuter written. They do not sell their puppies to commercial pet shops for breeding.
Royal Hill Shelties Details
6. Con Brio Shetland Sheepdogs
This is a small hobby kennel. They are based in the Mountains of Central Vermont. Since 1995, this breeder has to show Shelties. They show the dogs in conformation but have tilted the dogs in agility, herding, and obedience. While doing this, Con Brio always keeps in mind his idea of the right kind of confirmation. They pride themselves in being the home of best in Specialty Show winners and Show. Their dogs have won at local Specialties and have places at the National Specialties. They are proud of Scotty's ASSA VC versatility award title and Airen's ASSA Century Club status. You want to contact them if you desire some Shelties.
Con Brio Shetland Sheepdogs Details
7. Masek Kennels
Masek Kennels is a small and privately owned kennel. They are based along I-45 South, just twenty miles south of downtown Dallas. They have been breeding and raising Shelties for seventeen years in a country environment on their farms. All their dogs are their pets. All their dogs are kept in their yard and not in pens that are separated from Masek. Here, they get back-to-back attention from the breeders. Mary Masek has raised all her dogs with her three sons – her youngest child being four years old when her oldie's dog was brought as a puppy. Mary studied Animal Husbandry at Texas A and M University. She has worked around dogs for a more significant part of her life, working as a dog groomer and a veterinarian assistant for years.
Masek Kennels Details
8. Rod N' Stuff Shelties
Last on the list of Shetland Sheepdog breeders in the United States is "Rod N' Stuff Shelties." Rod N' Stuff Shelties is a small show kennel that was established in 1988. They are located in West Tennessee. They believe that Shetland Sheepdogs should be able to have anything done, companion dogs ought to have manners, and herding dogs should be able to herd. Stable temperaments and genetic health are their watchwords. This is because they desire for everyone to be happy, long-lived, and healthy. You want to reach out to them to get fit, happy Shetland Sheepdog puppies. Contact them today.
Rod N' Stuff Shelties Details
Conclusion For The "Best Shetland Sheepdog Breeders in the United States"
If you have decided to own a Shetland Sheepdog, you may have made a crucial decision of your life. Shetland Sheepdogs are wonderful pets. However, you want to make sure that they come from a trustworthy breeder. The most reliable way to achieve this is by searching extensively for one; thankfully, we have helped you out with this assignment. We hope that you find a dedicated breeder from the list of breeders highlighted in our article.
If you're still unsure about raising a Shetland Sheepdog, check out other breeds that could be more compatible with you:
To learn more about this breed, you can watch "Shetland Sheepdog – Top 10 Facts" from Dogs Wiz down below: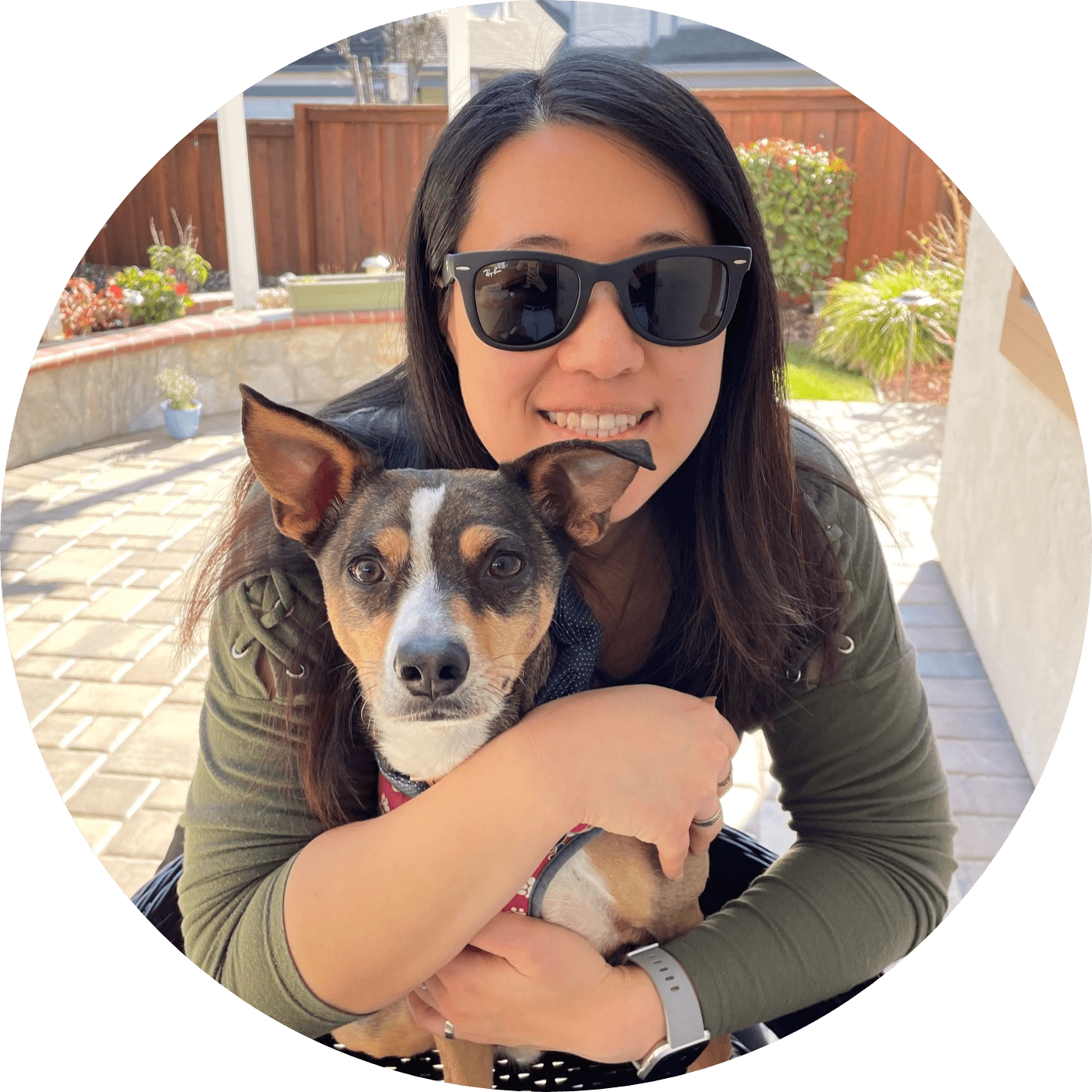 Dr. Sabrina Kong graduated from the Royal Veterinary College in England in 2016 and has been working at a small animal clinic in Northern California since then. She grew up in the Bay Area and got her bachelor's degree from Cal Poly San Luis Obispo. She also became a Certified Canine Rehabilitation Practitioner through a program at the University of Tennessee.
When she isn't in the clinic taking care of her four-legged patients, she enjoys traveling and trying new foods with her friends and her three-legged dog, Apollo. She adopted Apollo from her clinic when he was a puppy with numerous health issues. Dr. Kong truly cares about taking care of animals.