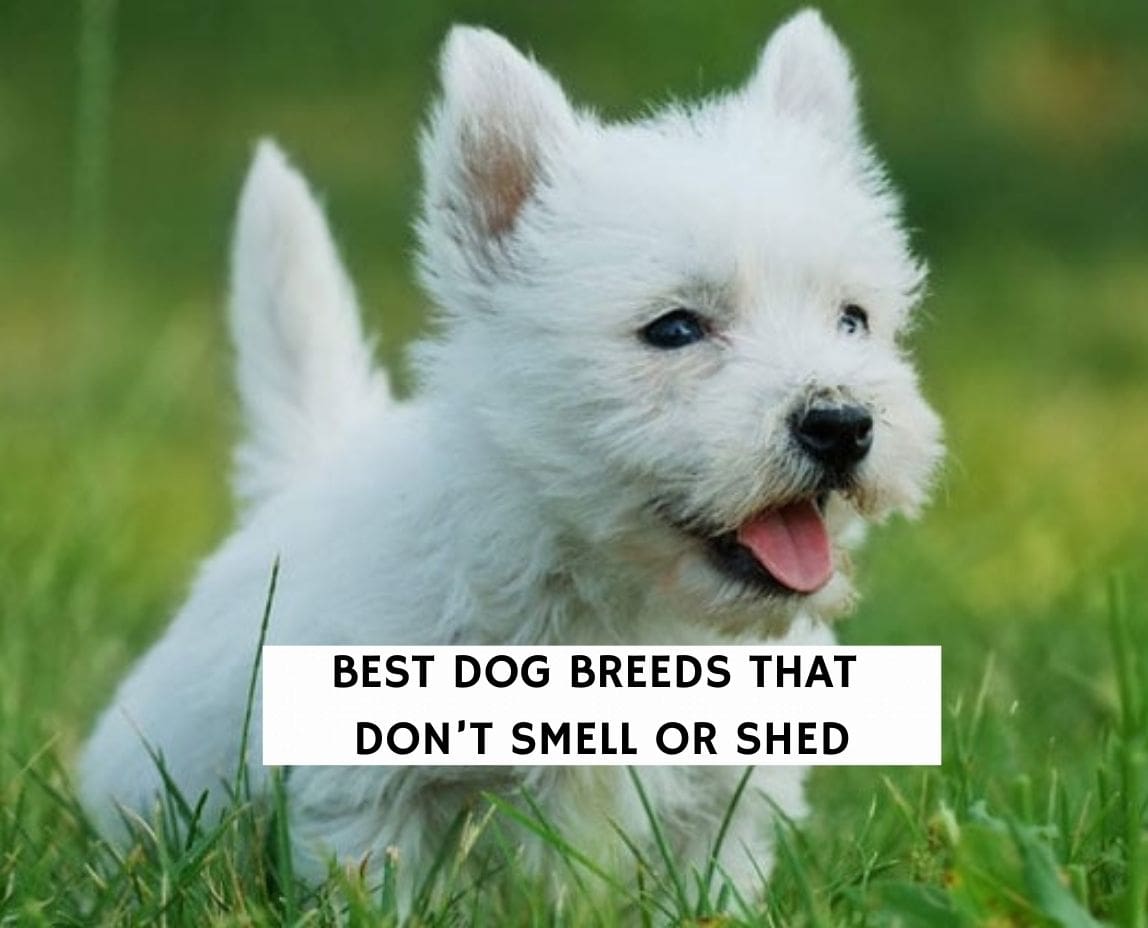 In this guide, we'll present a list of dog breeds that don't smell or shed. Do you want a dog but worry about fur and odor? Most people assume all dogs shed and smell; luckily, that's not the case. There are unique dog breeds that do not shed or produce an odor.
In fact, some of the most popular dogs in the world don't shed or smell. These are some of the most beautiful and well-behaved dog breeds available. There are dogs of all different sizes, so regardless of what you are looking for, you will be able to find the right dog to join your family.
Before scrolling down this list of dog breeds that don't smell or shed, check out these other breeds: Weird Dog Breeds with Pictures and Most Dangerous Dog Breeds in the World.
Characteristics of Non-Shedding Dogs
There are many dog breeds available that don't shed. These dogs are often non-shedding dogs; however, this is not the most accurate description.
These dogs are closer to minimal shedding dogs, as they do occasionally lose a little bit of hair. But, don't let this deter you; these dogs shed about the same amount as humans. So, you may find the occasional hair around your house, but nothing excessive.
Discover More Dog Breeds: Dog Breeds with Big Paws and Healthiest Dog Breeds That Don't Shed.
Characteristics of Non-Smelling Dogs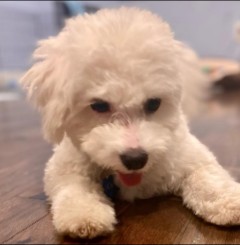 Most dogs have some odor. However, some are more distinct than others. Typically, dogs with pungent smells have specific skin folds, floppy ears, and unique skin oils. However, the most significant contributor to your dog's odor is the size of its sebaceous glands.
You can find these glands along the skin of mammals, particularly around hair follicles. Sebaceous glands produce a waxy oil that causes your dog's hair to become shiny. These glands are also responsible for foul odors. Some dogs have small sebaceous glands, making them generally better smelling.
Discover More Dog Breeds: Funny Dog Breeds That Will Make Your Day.
Benefits of Non-Shedding Dogs and Non-Smelling Dogs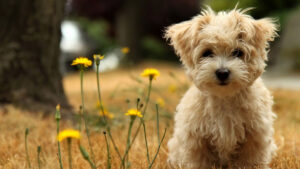 Non-shedding dogs tend to irritate allergies less than other dog breeds, often resulting in them being called hypoallergenic. When dogs shed, they release dander into the air around them. Dander is the most common part of a dog that people are allergic to.
Dander can be found on a dog's skin, and when shedding occurs, the dander also falls off the body. By adopting a non-shedding dog, dander remains in place. Therefore, non-shedding dogs make an excellent choice for anyone with dog allergies.
There are some less common allergy triggers that some people experience when exposed to dogs, including allergies to saliva and fur. If you suffer from this type of allergy, a non-shedding dog will not help you.
When it comes to non-smelling dogs, it's pretty apparent what the most significant benefit is. Having a dog without a strong odor means your furniture and carpets last longer, and it generally provides a more comfortable living situation for everyone involved.
Discover More Dog Breeds: Friendliest Dog Breeds with Images.
Grooming Needs For Dogs That Don't Smell or Shed
Every dog breed has unique grooming needs. As you will see below, non-shedding, non-smelling dogs do not have a uniform coat type, so they all need different care. For each breed, you will find the best breed-specific grooming practices.
Ensuring you meet your dog's grooming needs means your dog will always look and feel its best. First, we will look at the purebred dogs that are non-smelling and non-shedding. These dogs come in various shapes, sizes, and colors, so you are guaranteed to find a dog to match your lifestyle and situation.
1. Basenji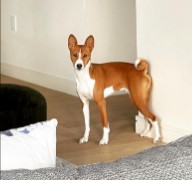 Known as the "barkless dog," Basenjis make an excellent addition to any family. These dogs have sweet facial expressions, so you will know your Basenji is feeling without any barking required.
This breed is known to be extremely intelligent, athletic, and independent. The activity level of Basenjis is very high, so they are best suited for active families who will give their dogs lots of time to adventure outside.
Basenjis only need a light brushing once a week, so coat oils are spread evenly, ensuring your dog has a shiny and healthy coat. These dogs are also low maintenance when it comes to bathing. They are odorless dogs; they only really require a bath when they get into something particularly messy.
Height: 16-17 inches
Weight: 22-24 lbs
Basenji Mentions: Best Hypoallergenic Hunting Dogs.
2. Bichon Frise
Bichon Frise' are known for their fantastic personalities and their looks. Personality-wise these dogs are intelligent, playful, and peppy; looks-wise, these dogs have beautiful non-shedding, non-smelling coats. In addition, Bichon Frise' has curly, white hair across their entire body, causing them to look like an adorable cotton ball.
These dogs require brushing 2-3 times a week to prevent their beautiful hair from matting. Bichon Frise' also needs to be bathed and clipped once a month, usually requiring a professional groomer's knowledge and care.
Height: 9.5-11.5 inches
Weight: 12-18 lbs
Bichon Frise Mentions: Best Bichon Frise Breeders in the United States.
3. Maltese
Like Bichon Frise, Maltese are small, white, non-shedding, and non-smelling dogs. The big difference between the two breeds is Maltese tend to be slightly smaller. Additionally, while Bichon Frise' has curly hair, Maltese have beautiful, straight hair.
Maltese are gentle, kind, and playful little puppies, so they make a great addition to families with children. Maltese need regular brushing to ensure their long hair does not get matted.
Additionally, Maltese is one of the few dog breeds that need conditioning treatments in addition to frequent shampooing. This conditioning ensures your Maltese keeps its beautiful hair soft and silky.
Height: 7-9 inches
Weight:  6-9 lbs
Maltese Mentions: Best Maltese Breeders in California and Best Maltese Breeders in New York.
4. Poodle
Poodles come in all different sizes; from Toy to Miniature to Standard, you can get a Poodle in any size you desire. In addition, these dogs also come in various colors such as apricot, black, and white, making them a truly versatile and well-loved breed worldwide.
These dogs are athletic, intelligent, and elegant, making them great companions and competitors in the show ring. Poodles are incredibly low-shedding and do not exude an odor. These dogs require daily brushing and regular professional grooming to maintain their distinct, beautiful coats.
Height: 9+ inches
Weight: 4-70 lbs
Poodle Mentions: Black Toy Poodle Guide and Important Facts About The Moyen Poodle.
5. Schnauzer
Another dog breed in many different sizes, Schnauzers are a fantastic non-shedding, non-smelling option. Schnauzers can come in various sizes, from Miniature to Giant, so you are guaranteed to find a Schnauzer in a size you like.
These dogs are known for their big greybeards, thick eyebrows, and distinguished salt-and-pepper hair. Schnauzers get along well with children and other animals, making them an excellent choice for families with children or other pets.
Schnauzers require regular grooming done by a professional to maintain their beautiful style and ensure their coats are healthy. You will also need to brush your Schnauzer regularly to reduce shedding to a bare minimum.
Height: 12-27.5 inches
Weight: 11-85 lbs
Schnauzer Mentions: Best Miniature Schnauzer Breeders in the United States.
6. West Highland Terrier
West Highland Terriers (also known as Westies) are adorable little dogs with non-shedding, non-smelling coats. These tiny terriers are some of the most popular globally, and for a good reason.
Westies have vibrant, happy, and loyal personalities, making them great fun for the whole family. Westies have a unique wiry coat that needs to be brushed daily as this will keep your Westie feeling happy and healthy. This brushing is essential as it will keep your Westie clean without bathing it regularly.
Bathing a Westie too often can harm this beautiful dog, as it will strip the skin of healthy oils. You should get your Westie professionally groomed every 4-6 weeks, but avoid bathing as much as possible between those times.
Height: 10-11 inches
Weight: 15-20 lbs
West Highland Terrier Mentions: Best Westie Breeders in the United States.
Now that you are familiar with some of the most popular purebred dogs, it is time to look at some of the best hybrids that don't shed or smell. These are some of the most popular dogs in the world, so you are sure to find the right fit for your desires.
7. Goldendoodle
Goldendoodles have all the best qualities of Golden Retrievers and Poodles. They have Golden Retrievers' loving and loyal temperament while maintaining Poodles' intelligence and grace.
Goldendoodles come in an extensive range of colors and sizes, so you are bound to find one that matches perfectly with you. These dogs require frequent brushing to maintain their coats, but luckily they take after their Poodle parent when it comes to being low-odor.
Height: 13-24 inches
Weight: 15-90 lbs
Goldendoodle Mentions: Best Adult Goldendoodle Breeders and Rescues.
8. Labradoodle
Like Goldendoodles, Labradoodles inherit their non-shedding and non-smelling coats from their Poodle parent. A hybrid mix of Labrador Retriever and Poodle, these dogs are intelligent, athletic, and beautiful.
Labradoodles are an excellent choice for active families. These dogs have lots of energy and love to go on adventures. Labradoodles require bathing every 2-3 weeks to maintain their low odor, but luckily these dogs typically do not smell.
Height: 14-24 inches
Weight: 15-45 lbs
Labradoodle Mentions: Black Labradoodle Guide and Best Labradoodle Breeders in the Midwest.
9. Maltipoo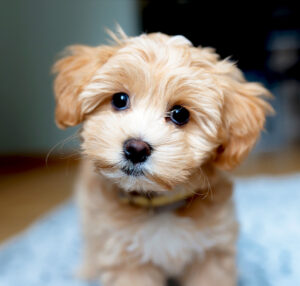 Last on the list of dog breeds that don't smell or shed is the Maltipoo. A mix of Maltese and Poodle, Maltipoos are guaranteed to be non-shedding and non-smelling because both parent breeds have these traits.
Maltipoos are gentle, affectionate, and playful, but these dogs are also highly compact, making them a great companion for children. When it comes to grooming your Maltipoo, there is a fine line between too much and not enough bathing.
They need to be bathed every 2-3 weeks to maintain a clean coat. However, Maltipoos have sensitive skin, requiring special shampoo and conditioner. Ensuring your Maltipoo gets proper grooming means it will smell, look, and feel its best at all times.
Height: 8-14 inches
Weight: 5-20 lbs
Maltipoo Mentions: Best Maltipoo Breeders in the United States.
Conclusions For The "Best Dog Breeds That Don't Smell or Shed"
As you can see, you have many options to choose from when it comes to dog breeds that don't smell or shed. There are purebred and hybrid dogs with these characteristics, so there is the perfect dog out there for you, no matter what you are looking for.
For more dog breeds similar to this list of dog breeds that don't smell or shed, check out:
You can learn more about this list by watching "Top 10 Dog Breeds That Don't Shed or Smell" down below: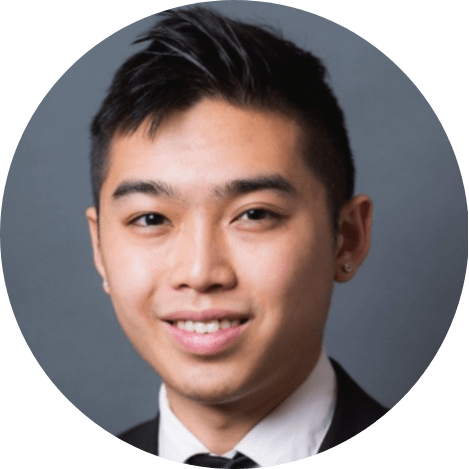 Andy is a full-time animal rescuer and owner of a toy doodle. When he's not saving dogs, Andy is one of our core writers and editors. He has been writing about dogs for over a decade. Andy joined our team because he believes that words are powerful tools that can change a dog's life for the better.
Why Trust We Love Doodles?
At We Love Doodles, we're a team of writers, veterinarians, and puppy trainers that love dogs. Our team of qualified experts researches and provides reliable information on a wide range of dog topics. Our reviews are based on customer feedback, hands-on testing, and in-depth analysis. We are fully transparent and honest to our community of dog owners and future owners.