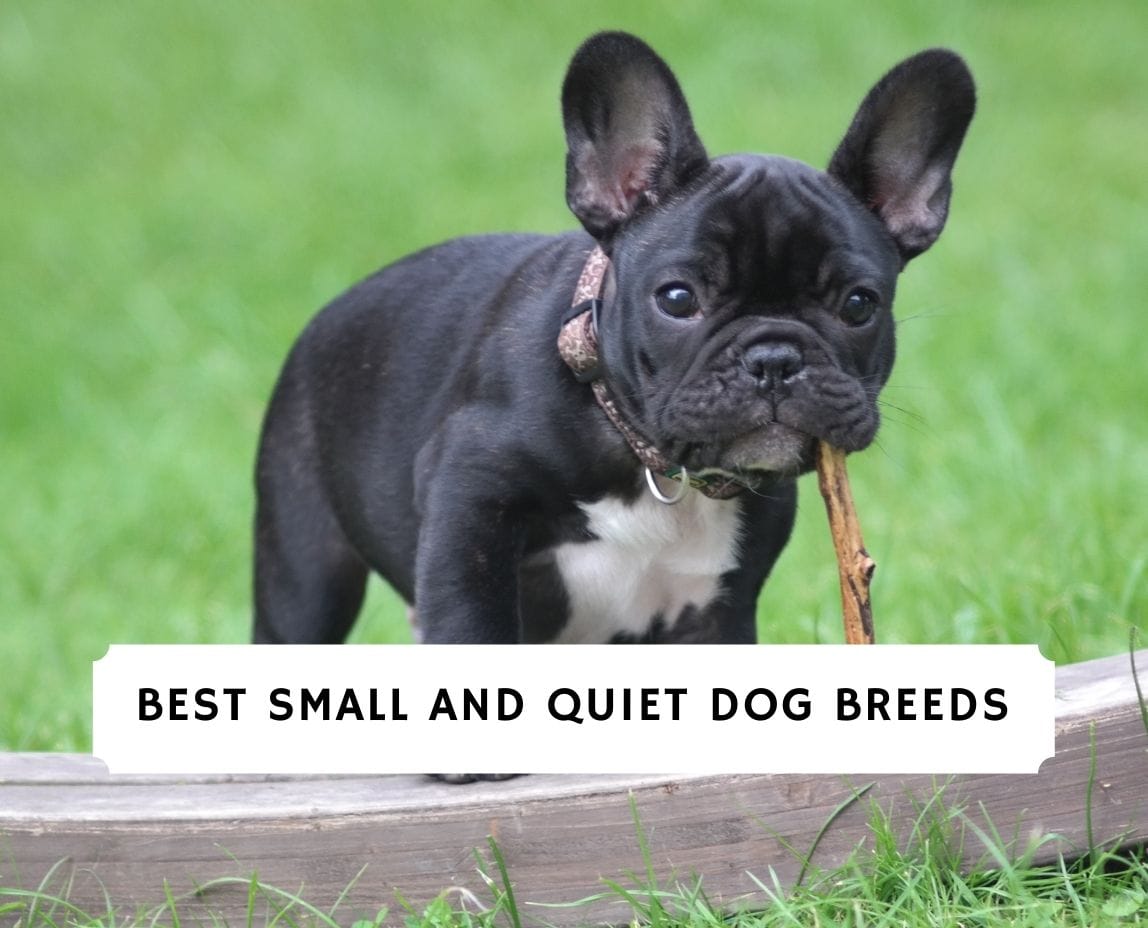 Here's what you need to know if you want to learn about small and quiet dog breeds. If you are interested in getting a dog as a pet, you may find yourself asking, "what dog breed is right for me" or "will it be the perfect fit for my family?"
This can be quite nerve-wracking as you want to commit to raising this dog for the rest of their life and providing them the happiest one possible. The type of dog breed you decide to get should reflect yourself, your family, and your lifestyle.
For example, if you live in a rural area with a large backyard, you may consider getting a larger dog, so they have space to stretch out and bark as loud as they please without bothering neighbors.
Alternatively, you may want something completely different – like a smaller dog who is quiet. There are several reasons this can be appealing, such as less dog hair to clean, smaller poops to pick up, not listening to excessive barking, etc.
If this sounds like your kind of puppy – we've got you covered with our list of small and quiet dogs. Maybe you live in an apartment and don't want to disturb neighbors, maybe you want your dog to be able to sit in your lap without crushing you, or maybe you want to bring your dog on hikes in a backpack.
Whatever your reasoning is, you've decided that the best kind of dog to fit your lifestyle and family is one that is small and quiet – let's break down exactly what that means.
Before scrolling down this list of small and quiet dog breeds, check out these similar guides from We Love Doodles: Cutest Dog Breeds and The Most Dangerous Dog Breeds in the World.
Size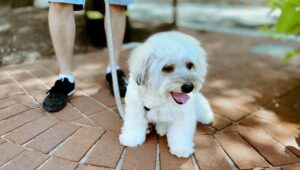 Since dogs can range anywhere from a 3 pound Chihuahua to an English Mastiff weighing in at 150 pounds, for our list of small and quiet dogs, we include any breed that averages at 25 pounds or under and stands at 10-15 inches tall when it is a fully grown adult.
We chose these parameters because dog owners and professionals alike agree that any breed above 30 pounds is likely to be considered a "medium-sized dog."
It is important to note that almost every breed of dog barks. Dogs bark to communicate for reasons such as alerting their owner of someone on the property, letting you know they need to use the bathroom, or that they want food/water, etc., so we can't exile out barking completely when making this list of small and quiet dogs. Still, we can narrow it down to dogs that are not considered exceptionally vocal or "yappy."
More Dogs: Scrunchy-Faced Dog Breeds with Pictures.
List of Small and Quiet Dog Breeds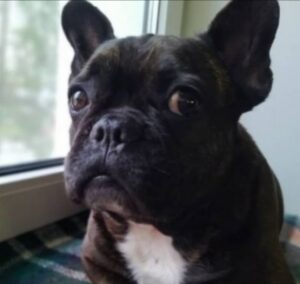 Now that we have established the parameters of our list – let's get this puppy party started. Below you will find our list of top small and quiet dog breeds, perfect for your family's lifestyle.
1. Basenji
The Basenji makes the cut of a "small" dog weighing in at 22-24 lbs average. But, they make up for that by being the only known "barkless dog of Africa." Although they are barkless, this does not mean they are silent.
Basenjis will make their feelings known with an odd sound described as something between a chortle and a yodel, but that does not happen often. Instead, the Basenji is known as a poised, regal breed that needs a high amount of exercise and playtime – or they may become bored and destructive.
A Basenji should never run loose, as the breed's instinct to hunt is powerful, and the dog might not be able to resist the urge to run off on a chase. This breed is not recommended for first-time dog owners, but experienced ones looking for a small and quiet dog may have just found their new best friend.
2. Boston Terrier
The Boston Terrier is a lively, sweet breed that gained a fitting nickname, the "American Gentleman." This is because of their impeccable manners and coat, which resembles a tuxedo with black and white markings.
The breed is compact, has a short tail, and can average between 12 and 25 pounds. When it comes to exercise needed, this varies from each Boston Terrier individually. A nice walk once or twice a day will be enough for some, while others may need more activity.
They are known to be very alert to their surroundings, but those impeccable manners come into play, and they only bark when necessary. These traits combine to make the perfect dog for city dwellers.
3. English Toy Spaniel
The English Toy Spaniel, or ETS, are famously associated with Britain's Charles I and II, the "Merry Monarchs" of the 1600s, whose dogs became symbols of the House of Stuart. Just like their owners, these puppies also have a reputation for being "merry."
They have great temperaments and personalities. The characteristics of this breed are happy, eager to please, and loving – sounds delightful. This breed has a beautiful, luscious coat that requires quite a bit of grooming, with brushing at home at least twice per week, so you better pen that into your schedule if you consider owning one.
The English Toy Spaniel is a small breed weighing no more than 14 pounds on average. Their bark is quiet and usually only used on occasion, earning them the number 3 spot on our list of quiet and small dogs.
4. French Bulldog
This breed absolutely had to be on this list. The French Bulldog is becoming one of the most popular dog breeds in America and the entire world, and for a good reason.
These dogs are known to be affectionate with family, polite with strangers and children, easy to train, and most important to our list – only bark when necessary – but don't let their quietness fool you. They are ever alert to protect their owners and make great watchdogs.
French Bulldogs stand at about 11-13 inches tall and usually do not exceed 28 pounds, making them the perfect size to be considered "small" for our list's purposes.
They are popular among city dwellers as these little guys and gals do not require a lot of space. A short walk or outdoor play session with their owner each day should provide enough exercise to keep the French Bulldog in shape. So, if you are looking for a small, quiet, and easy-going breed, you have found your mate within the French Bulldog.
5. Italian Greyhound
Like its larger cousin, the Greyhound, the Italian Greyhound is regal, elegant, highly affectionate, and sweet. Evidence suggests that Italian Greyhounds were bred as noble companions some 2,000 years ago in Greece and Turkey.
Although they were originally bred as game hunters, as time went on, owning this breed was a status symbol among aristocrats and the wealthy. Today, they can be found on the laps of many owners, as this is where they prefer to be.
Standing ideally 13 to 15 inches at the shoulder, they present sleek, curving lines and a sleek coat to match. They do not require excessive grooming, but their small bodies require extra care in the winter months. Finally, these cuties weigh in at 7-14 pounds and are known to be very quiet – making them a perfect addition to our list.
Recommendations: Best Shampoos For Italian Greyhounds.
6. Pug
Last on the list of small and quiet dog breeds is the Pug. You may have seen videos on the internet of these silly little creatures snoring, sleeping, running around, giving kisses, and overall just being quite the character.
Many internet-famous pugs have won the hearts of millions with their antics and adorableness. This is a great representation of this breed as they are known to be the "ideal house dog."
This means they thrive in almost any environment and are very adaptable to their surroundings, as long as they are loved and given plenty of snuggles. Pugs stand at 10-13 inches and, on average, weigh about 14-20 pounds. These happy companions' barks are infrequent, and when they do, it is a very low and soft bark.
Conclusion For The "Best Small and Quiet Dog Breeds"
Owning a dog is a big responsibility and one that takes up a lot of time. When deciding to bring one home, it is important to ensure that your new dog fits your lifestyle, schedule, and family.
Conducting research and being knowledgeable about which breed is right for you should be one of the first steps in the journey of getting a new best friend to love and take care of, as it is a key component in both your own happiness and that of your new puppy's. If you have decided that a small and quiet dog breed is the best option for you, we hope this list has assisted you in your journey.
For smaller dog breed recommendations from We Love Doodles, you can check out:
You can learn more about small dogs by watching "Top 7 Low Maintenance Small Dog Breeds" down below: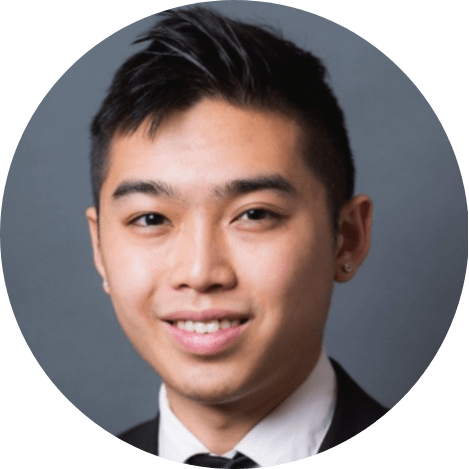 Andy is a full-time animal rescuer and owner of a toy doodle. When he's not saving dogs, Andy is one of our core writers and editors. He has been writing about dogs for over a decade. Andy joined our team because he believes that words are powerful tools that can change a dog's life for the better.
Why Trust We Love Doodles?
At We Love Doodles, we're a team of writers, veterinarians, and puppy trainers that love dogs. Our team of qualified experts researches and provides reliable information on a wide range of dog topics. Our reviews are based on customer feedback, hands-on testing, and in-depth analysis. We are fully transparent and honest to our community of dog owners and future owners.