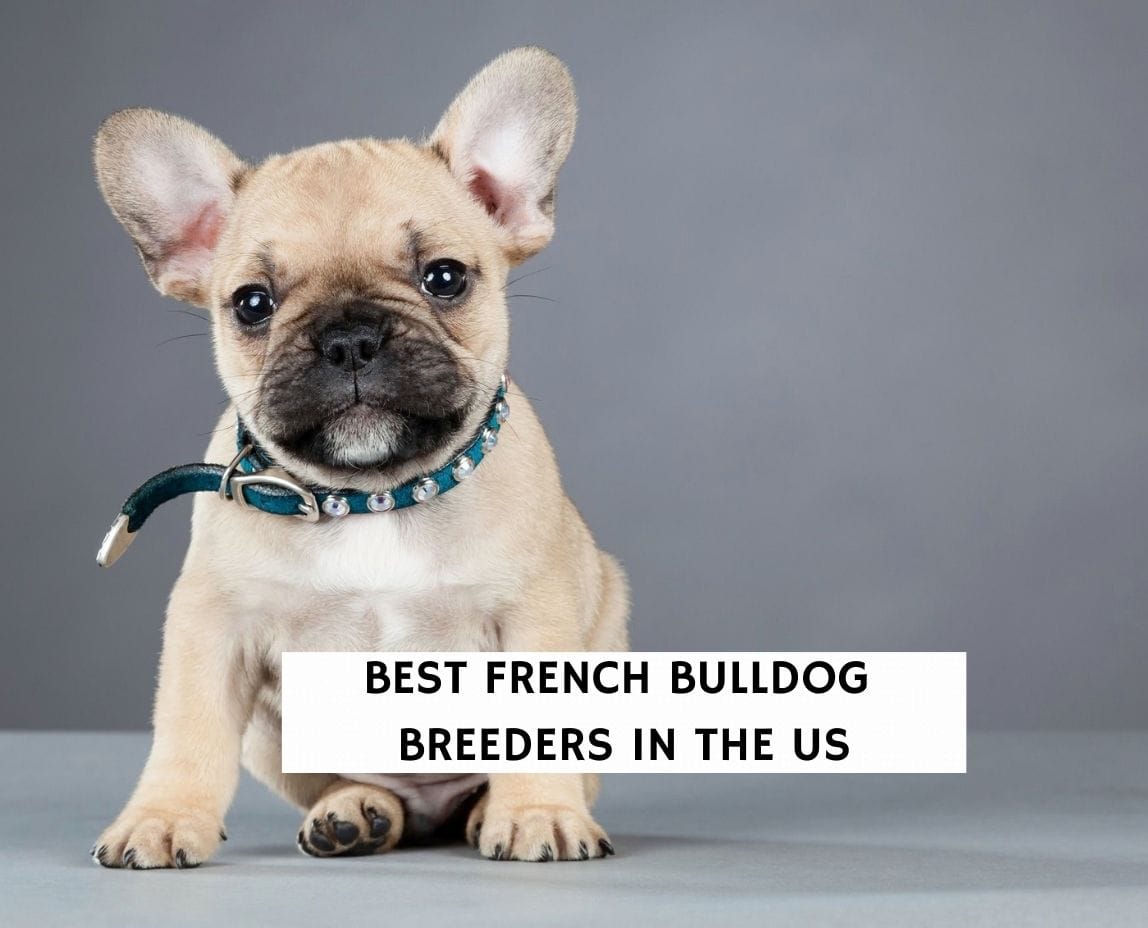 If you are searching for the best French Bulldog breeders in the United States, then this guide will help save you time and trouble on your journey. French Bulldogs are known for being easygoing, playful, and affectionate. In addition, many city-dwellers have found that French Bulldogs are a great addition to their family because they are kind and adaptable. That being said, these dogs are happy to live anywhere as long as their family is around. 
Before scrolling down this list of the best French Bulldog breeders in the United States, check out these similar breeds: Best English Bulldog Breeders in the United States and Best Bullmastiff Breeders in the United States.
French Bulldog Puppies For Sale in the United States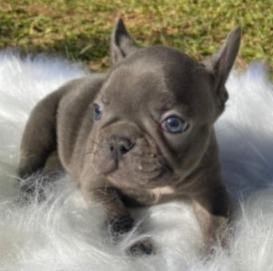 If a French Bulldog sounds like the right choice for you, you will need to find a reputable breeder. Luckily, there are great French Bulldog breeders all across the United States. Below you will find a list of some of the best breeders in the country. All these breeders are happy to help you with any questions you may have about the French Bulldog breed, so contact them today to learn more.
French Bulldog Product Recommendations: Best Wet Dog Food For Small Breeds and Best Baby Stroller with a Dog Compartment.
1. Royal Empire French Bulldogs
First on the list of the best French Bulldog breeders in the United States is "Royal Empire French Bulldogs." Located in Southern California, Royal Empire French Bulldogs has been breeding dogs for over 20 years. This breeder specializes in producing brachycephalic dogs, so they know the specific health needs these dogs to have. For example, brachycephalic dogs have shorter snouts, so they can sometimes have breathing problems.
However, they are straightforward to maintain with the proper education and care. As mentioned above, French Bulldogs are brachycephalic. At Royal Empire, they follow a selective breeding program allowing for the best health for offspring. Being a nurse, this facility owner knows a great deal about maintaining the puppies' health. In addition, the parent dogs are carefully selected from dogs all over the world with champion bloodlines.
They ensure the parent dogs are paired to complement each other and create puppies who can breathe well and live healthy lives. Royal Empire French Bulldogs provides all customers with happy and healthy dogs who make a great addition to any family. These dogs are born and raised in the family home, where they are given lots of love and attention from the very beginning of their lives. So when you receive a dog from Royal Empire, you are receiving a well-socialized new friend.
Every puppy at Royal Empire begins potty training from the time they begin to walk. So when you bring your new puppy home, it will be well on its way to being fully potty trained. Puppies are given their vaccinations and dewormings before adoption, along with a thorough veterinary examination. You will receive a two-year health guarantee with your puppy to ensure your puppy is free of genetic illnesses. If a healthy and happy puppy from Royal Empire French Bulldogs sounds like an excellent choice to you, contact them today.
Royal Empire French Bulldogs Details 
2. New York Frenchies
New York Frenchies is a home-based breeder focusing on breeding healthy and well-tempered French Bulldog puppies. All breeding dogs are American Kennel Club (AKC) certified to ensure puppies will be up to the breed's standard. Following AKC standards ensure you receive a purebred dog with excellent health, sound structure, and good temperament. In addition, all puppies at New York Frenchies are given their age-appropriate vaccinations and dewormings before being adopted.
You will receive a one-year health guarantee at the time of pick up, stating your dog is free from any genetic defects. You will also get American Kennel Club registration papers with your puppy to assure you are getting a structurally sound puppy. At New York Frenchies, they are careful about placing their puppies in the most appropriate homes. However, because of the health problems that often face French Bulldogs, not everyone who applies is the right fit for the okay breed.
They do try to work with all potential applicants to find a match that works for them. They believe in the importance of education to maintain the breed's health. They are more than willing to share resources to help anyone interested in adopting a puppy. If you think a French Bulldog is a dog for you, contact New York Frenchies today to get more information about finding the right fit for your family.
New York Frenchies Details 
3. Tato's Frenchies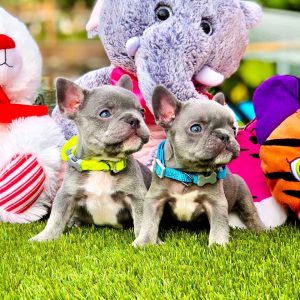 Tato's Frenchies, located in West Palm Beach, Florida, has one mission: to provide their customers with the healthiest, prettiest, and most exclusive French Bulldogs pedigrees. They travel across the world to find the healthiest French Bulldogs to welcome into their breeding program, ensuring their puppies are the best around. At Tato's Frenchies, 24-hour support is available to all customers. If you ever have any questions about your dog, you can contact them at any time.
They want all customers to be happy and comfortable caring for their new dog, so any questions are welcome. If you cannot pick up your dog in person, Tato's Frenchies will ship your dog to you. Tato's Frenchies works with a flight nanny to ensure your dog's safe travels. The flight nanny flies with your new puppy to your specified airport so you can receive your puppy regardless of where you are within the United States.
Flight nannies keep the puppies with them on the airplane, so you do not have to worry about your dog's safety during the flight. Therefore, the first step to adopting a Tato's Frenchie is to contact them directly. At this time, you will specify your preferences, like the gender and color of your desired puppy. Once you have made this decision, they will guide you to available and potential new litters.
After choosing your puppy, you will receive a buyer's contract, health guarantee, and vaccination information. Once the paperwork is complete, you will be asked for a small deposit to hold your puppy for you. So, if you are ready for a beautiful and healthy French Bulldog puppy, contact Tato's Frenchies today to get started on welcoming home your new addition.
Tato's Frenchies Details 
4. Alliss French Bulldogs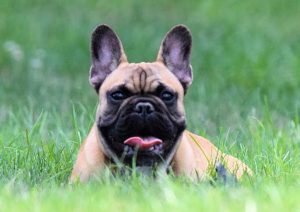 Last on the list of the best French Bulldog breeders in the United States is "Alliss French Bulldogs." Located in Illinois, Alliss French Bulldogs is a small home-based breeder specializing in breeding high-quality French Bulldog puppies. All puppies are born and raised in the family home to ensure they are well-loved and well-cared for before going to their forever homes. All parent dogs and puppies are American Kennel Club certified. In addition, you will receive a written health guarantee with your new puppy stating that your puppy is free of genetic defects. 
Because of the selective breeding and healthy parent dogs chosen, you will receive a delighted and healthy puppy to add to your family. Each puppy is up-to-date on vaccinations, dewormings, and veterinarian examinations before leaving to join its forever home. Additionally, at Alliss French Bulldogs, puppies are microchipped, so if your puppy ever gets lost, you will be reunited with it quickly. If a lovely puppy from Alliss French Bulldogs sounds like the right fit for you, fill out a puppy application on their website.
Alliss French Bulldogs Details 
How To Choose a French Bulldog Breeder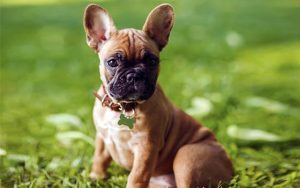 As you can see, there are many French Bulldog breeders across the United States. Don't let these many options overwhelm you. There are some easy things to consider that will help narrow down your choices. First, you should decide what color of French Bulldog you want before choosing a breeder. French Bulldogs come in many different colors and patterns, so you have many options. Some breeders specialize in specific colors based on dams and sires they have. 
Additionally, it would help if you considered whether you are willing to travel long distances to pick up your new puppy. Some breeders are ready to ship puppies to their new families, while others require you to pick up your puppy in person. If you know you do not have reliable transportation, you should choose a breeder willing to ship; this is essential in securing your new puppy. If you do not show up at the designated time to pick up your puppy, some breeders will charge you for boarding.
Other breeders may even offer your puppy to the next person on the waiting list. Another thing to consider when choosing a breeder is the amount of time you are willing to wait for your new puppy. Often, breeders have long waiting lists, so determining a timeline for when you want your puppy to come home can help you determine which breeder to choose. You may realize you would like to adopt a French Bulldog from a pet store or animal shelter instead; this will reduce your waiting time because of the long waiting lists.
Dog Advice: Tips For Choosing a Good Dog Food.
Conclusions For The "Best French Bulldog Breeders in the United States"
French Bulldogs are gorgeous, loving, and adaptable little dogs. If you are ready to welcome one into your life, check out any of the breeders above. These breeders are experts on French Bulldogs, so they will answer any questions you may have about adding one of these lovable puppies to your family.
For more articles with mentions of the French Bulldog, you can check out:
To learn more about raising a French Bulldog, watch "How To Take Care of a Frenchie" from Laura Price down below: