Are you looking for small puppies for sale under $500? If so, then you've come to the right place.
Every dog enthusiast craves the companionship of a dog, but not everyone can spend thousands of dollars to bring a puppy home which purchasing directly from a breeder is likely to cost you. Believe it or not, there are several ways to get a puppy home without emptying your wallet.
Places that allow you to get cheaper puppies include social media, online dog advertisers, dog marketplaces, local animal shelters, and more. However, if you want to save your hard-earned money and get a healthy puppy, you'll have to sacrifice a significant chunk of your time to find a dog and verify the source. But like they say, no pain, no gain!
This article lists some of the best ways to get small puppies for $500 in California, New York, Texas, Florida, and all states of the USA. So, without further ado, let's read on.
Before you scroll further down this guide, you can check out these other dog-related articles: Recommended Dog Breeders and Small Dog Rescues in the United States.
1. Use Social Media
In today's world of technology, social media is our go-to source for everything. But did you know you can also use social media to find a puppy that won't cost you a fortune? Social media apps like Facebook are excellent sources to find affordable puppies up for sale if you know just where to look.
You can take several steps to search for pages that offer free puppies on social media. These are:
Hashtag search: Use the art of hashtags to find yourself your ideal puppies. You can use hashtags such as #freepuppiesinNewYork or #AffordablepuppiesinTexas to find other users giving out their puppies.
Search Facebook Market: The Facebook marketplace is an excellent option for finding puppies and dogs that may be up for sale. Go to the Facebook marketplace, search for some puppies, and see if you find a puppy you'd be interested in adopting. However, the Facebook marketplace may not always have dogs under $500 for sale. So, you will need to search thoroughly.
Join Facebook Groups: There are countless Facebook groups where members come together to give out puppies for free or sell them at lower-than-market prices. The reason? Usually, a dog owner has had a new litter and is giving away puppies because they don't want to keep them. The most common reason is pet surrender due to personal circumstances, such as divorce, financial destitution, illness, etc. So, we recommend joining Facebook groups within your respective states to connect yourself with people giving away or selling their puppies.
Some Facebook Groups known to offer free or cheaper puppies are as follows:
Puppies And Dogs for Rehoming Upstate NY
Puppies and dogs for rehoming upstate NY is a Facebook group created on June 10th, 2018. The group is located in New York and is entirely scam-free. The group has around 18.8k members and is filled with people in and around New York giving away their puppies, often for more affordable prices.
The group is for serious buyers and sellers only, so comments under all posts have been turned off to discourage window shoppers. To inquire about a puppy, you need to contact the people giving out their puppies directly.
Moreover, if you are interested in a puppy posted on the group, kindly visit Your Dream Puppy to kickstart the adoption process and submit your application. You will also be required to call their office to schedule an appointment.
Puppies And Dogs for Rehoming Upstate NY Details:
Puppies for Free…..Only to a Good Home
Another excellent source that helps animals find good, secure homes is the Facebook group; Puppies for Free…Only to a Good Home.
Countless people in the group post about puppies they might be giving away for free or at discounted prices for whatever reasons. Most of the time, the puppies are also up-to-date on their vaccinations and dewormings.
If you find a puppy you'd be interested in adopting, you can directly contact the group's admins or comment under the respective post to connect with the owner of the puppies. However, note that scams are and can be common in these groups. So, make sure to find puppies located within or near your state so you can meet the puppies and the owner before adoption to rule out risks.
When shortlisting potential puppies, check for the ones that are up-to-date on their vaccinations, dewormed, and microchipped. The cost may be higher for such puppies, but in the end, if you bring home a puppy that is healthy and fit, the price should be worth it.
Moreover, another bonus point for this group is that it is open to the public. So, you do not have to wait for your request to get approved to join and search for your puppies!
Puppies for Free…..Only to a Good Home Details:
Free Puppies and Dogs (NO FEES ALLOWED!!!)
If you're looking for free or cheaper puppies in any state from the United States, Free Puppies and Dogs (NO FEES ALLOWED!!!) Facebook group is worth checking out. It is a trustworthy place to buy or rehome your puppies.
You can find several posts from people all over the United States posting about puppies they're looking to give away. Moreover, the group is also home to around 1.2K members and works tirelessly to avoid scammers through strict adherence to community guidelines and quick action against scammers.
Free Puppies and Dogs (NO FEES ALLOWED!!!) Details:
2. Visit Your Local Animal Shelters & Rescues Organizations
Animal shelters and rescue organizations are excellent sources for getting free or under $500 puppies. These organizations rescue neglected, abandoned, or abused animals, work tirelessly to rehabilitate them, and then work towards finding them forever homes.
Most government-owned rescue organizations give out puppies and dogs for free to the public to prevent dog shelters from overpopulation. Privately-funded rescue organizations charge a small adoption fee to cover the cost of rehabilitating and rehoming a rescued dog. The adoption fee is usually under $500.
Therefore, it is worth visiting your local animal and rescue shelters to find yourself a puppy. The most reliable animal shelters and rescue organizations where you can adopt puppies for under $500 are:
Pacific Pups Rescue
Pacific Pups Rescue Details:
Pet Orphans of Southern California
Pet Orphans of Southern California Details:
Houston Pets Alive
Houston Pets Alive Details
Texas Humane Heroes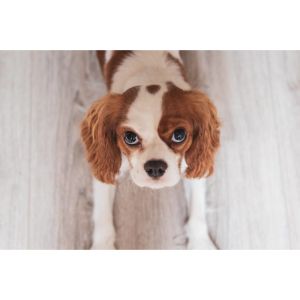 Texas Humane Heroes Details
Big Dog Ranch Rescue
Big Dog Ranch Rescue Details
GREAT Rescue of N.E. Florida
GREAT Rescue of N.E. Florida Details
Heart Rescue Group, Inc
Heart Rescue Group, Inc Details
Rescue City
Rescue City Details
3. Foster a Puppy
If you're still unsure about adopting a puppy or were unable to find an ideal puppy, another excellent option to consider is fostering. Fostering a dog involves taking a homeless or rescued dog into your home and giving him your time, affection, and care for a fixed time, often until the dog finds a permanent home.
You do not have to bear all the expenses of fostering a puppy. The rescue you foster the puppy for will often provide you with the following perks:
Free puppy food
Covered vet bills
Free vaccinations
Free microchipping
Here is a rescue in New York looking for foster applicants to foster their puppies:
Best Friends – Save Them All
Best Friends – Save Them All is located in New York City and has been working tirelessly to save cats and dogs around America and help them find forever homes. You can sign up to foster with the rescue organization by clicking here.
Once you've applied, you will receive an automated email and more sign-up instructions. You will also be required to complete an online orientation, including creating a volunteer profile, watching informational videos, and digitally signing accompanying forms.
Fostering is an excellent activity for spending time with dogs, especially for those who may not be sure if they will do well with having a pet around in the long term. However, if everything works out and you realize you love having pets in your house, you can go ahead and even adopt the fostered pet from the rescue.
Best Friends – Save Them All Details:
4. Browse Quora & Reddit
If all options have failed and you still haven't found small puppies for sale under $500, you can consider browsing online forums such as Quora or Reddit. However, make sure to read the posts carefully, as most organizations may only be looking for people to foster their puppies instead of adopting them.
Moreover, it's also necessary to be extra cautious if you find puppies you'd like to adopt. Online forums can sometimes be full of scams, and people may not always give you what they advertise. Therefore, we always recommend finding posts giving out puppies within your state or anywhere nearby. So, you can visit and see the puppies or dogs prior to adoption.
If that is not possible, try having a video call with the puppies through Zoom or Skype. You will need to be careful and look out for scams, as people often try to peddle their sick and ill-adjusted puppies on these forums.
Always try to meet the puppies beforehand and ask for proof of vet check-ups, vaccinations, and deworming.
Frequently Asked Questions
What is the cheapest puppy ever?
The cheapest puppy will come with from a dog rescue or shelter. The adoption is typically under $100, depending on where you live. Other options for finding a cheap puppy is social media (Facebook) or marketplaces (Craigslist).
Which is the best and cheap puppy?
The best and cheapest puppy will come from an animal shelter or dog rescue. You can typically find mutts, Terriers, Chihuahuas, Husksies, and other dog breeds at your local animal rescue. Adoption fees are usually less than $100.
Conclusion For "Where Can You Find Small Puppies for Sale Under $500"
Owning and caring for puppies and dogs is a life-changing experience. Dogs offer us their companionship and unmatched loyalty for nothing in return. However, it's unfortunate that not everyone can afford to purchase dogs from breeders or even adopt them due to the high adoption fees associated with rescues.
But luckily, if you know the right forums and sources, you can find cheaper or even free puppies if you research enough. These sources include Social Media, local animal rescue organizations, online forums, and more!
You can also browse marketplaces like Craigslist and Adopt-A-Pet, or even ask your local vet. They may be able to recommend you or even connect you with the right people who can help you get puppies at an affordable rate.
If you find this guide, "Where Can You Find Small Puppies for Sale Under $500," informative and helpful, you can check out these other dog-related articles from our team:
Before you find a small dog puppy for sale under $500, you can learn more about small dogs by watching "The SMALLEST DOG BREEDS in the World" down below:
Garrett loves animals and is a huge advocate for all Doodle dog breeds. He owns his own Goldendoodle named Kona. In addition, he volunteers at the Humane Society of Silicon Valley, where he fosters dogs and helps animals. Garrett enjoys writing about Doodles and believes that dogs can teach humans more about how to live than humans can teach a dog.
Why Trust We Love Doodles?
At We Love Doodles, we're a team of writers, veterinarians, and puppy trainers that love dogs. Our team of qualified experts researches and provides reliable information on a wide range of dog topics. Our reviews are based on customer feedback, hands-on testing, and in-depth analysis. We are fully transparent and honest to our community of dog owners and future owners.