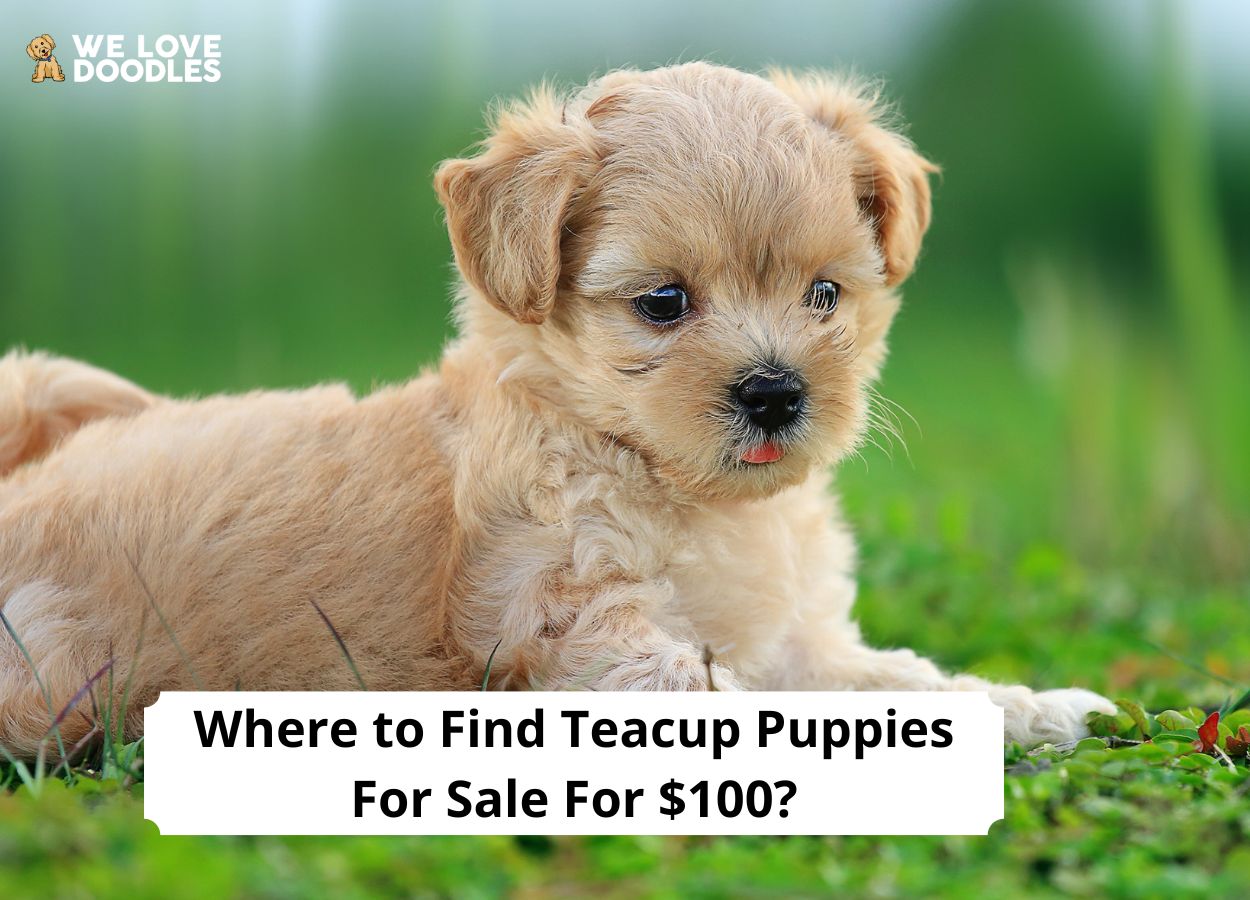 Are you looking for Teacup puppies for sale for $100 but struggling to find any good options? If the answer is yes, you have come to the right place.
It can be hard to find these affordable puppies, but we have you covered. This guide covers some of the best places and websites where you may find a Teacup puppy without breaking the bank.
You can find Teacup puppies of many breeds, such as Poodles, Maltese, Pomeranians, and more. These dogs are usually smaller versions of already small breeds and weigh less than five pounds.
And there is no denying the fact that Teacup puppies are adorable. However, their cuteness and high demand come with a hefty price tag. So, if you are also looking for a cute Teacup puppy but can't afford one, there is no need to worry.
Before you scroll further down this guide, "Where to Find Teacup Puppies For $100," you can check out these other dog-related guides from our team at We Love Doodles: Where Can You Get Free Teacup Puppies and Best Hypoallergenic Teacup Dogs.
Find Teacup Puppies For Sale For $100
Although these puppies are expensive, you can find them for less in many places such as shelters, rescues, and more. So, here is a list of places where you can easily find Teacup puppies at affordable rates.
Teacup Puppy Product Recommendations: Best Car Vacuums For Dog Hair and Best Flea and Tick Collars For Dogs.
1. Social Media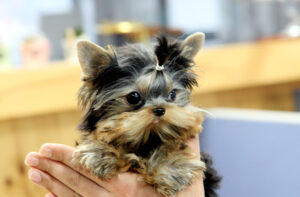 These days everyone has a social media account. Social media has made it much easier for people to connect with others regardless of their location, and you can also use this tool to find the puppy of your dreams. There are many people on Facebook who need to rehome their pets.
Sometimes, people's pets have litters they need to rehome because they cannot keep them. In such situations, people resort to posting on social media such as Facebook to help reach more people and increase the chances of the puppies' adoption.
In addition, many groups on Facebook, public and private, are made for the sole purpose of helping lonely, rescued, or other pets to new loving homes. So, you can go to Facebook and search for Teacup puppies for adoption, Teacup puppies for sale, or any other variation of this phrase.
Most importantly, don't forget to add your location to get relevant results. This will bring up innumerable results and help you find the perfect page or group where you can adopt a Teacup for $100.
On the other hand, you can also use Instagram to find the perfect puppy.
However, you will most likely find what you are looking for by searching for hashtags instead of accounts and pages. So, you can search for hashtags such as #teacuppuppiesforadoption, #freeteacuppuppies, and #teacuppuppiesforsale.
Related: What is a Butter Dog Trend on TikTok and Best Goldendoodle Instagram Accounts to Follow.
2. Visit Your Local Shelter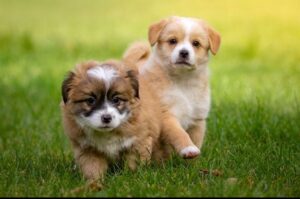 Pets are beloved members of every family. However, owners sometimes have to give up their pets for reasons like relocation, divorce, financial problems, etc. As a result, these pets usually end up in local animal shelters.
As of 2021, there were 3500 local shelters in the United States, and almost 6.3 million pets enter these shelters yearly. So, you can search for an animal shelter near you and visit it. You can tour the shelter and meet all the animals up for adoption.
As so many pets are relinquished each year, you will likely find a Teacup puppy looking for a new home in a shelter. Local animal shelters' only goal is the welfare of these animals, and they will only charge a small adoption fee.
So, you won't have to go broke to adopt a pet of your choice. It will also help give a forever home to a homeless and needy puppy. So, you can visit the nearest animal shelter and find an adorable $100 Teacup puppy.
3. Search For Listings on Craigslist
Craigslist is an online forum where people can place ads for almost anything, including rehoming pets. You can visit their website and search for appropriate listings by filtering your search. Each listing usually has information such as the puppy's sex, location, nature or temperament, and adoption charges.
Once you find a listing you like, you can contact the advertiser and talk to them. Then, if you feel it is suitable, you can arrange a pick-up date and officially adopt a puppy. However, ensuring that the listing is genuine and not a scam is always recommended.
4. Visit Adopt-a-Pet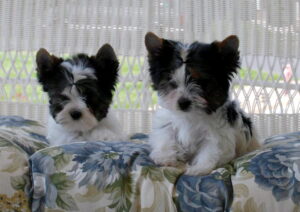 Adopt-a-Pet is another online forum built to make adopting and rehoming pets easier. It is the largest non-profit pet adoption service in North America. It gathers information from numerous pet shelters and rescues and lists them on its website.
Adopt-a-Pet makes adopting pets easier in the United States and Canada and helps people find the pets they've always wanted. You can visit Adopt-a-Pet's website if you are searching for a Teacup for $100.
You can search for the puppy you want by changing the search filters.
After entering the search, you'll see several listings that match your search. Each listing includes details like the puppy's age, sex, temperament, location, special needs, and more. Adopt-a-Pet has listings from shelters, rescues, and private owners as well.
So, the adoption process may vary based on who you are adopting from. For example, a rescue listing may take you to the seller's website. Another may take you to the seller's email for an appointment, and so on. Similarly, most shelters have facilities where they keep animals.
So, a shelter's listing may instruct you to visit the shelter or an adoption event. On the other hand, if it is a private listing, you can click on the option 'Apply to Adopt.' The pet's owner will be notified.
If they feel you are a good choice, they will contact you and set up a meeting. Overall, Adopt-a-Pet has numerous listings from all over the country. So, you will likely find $100 Teacup puppies on this online forum.
Adopt-a-Pet Contact Details
5. Search Dog Rescues
Millions of pets are relinquished annually, of which 3.1 million are dogs. And local shelters do not have enough resources to care for every dog that comes through their doors properly. So, many charity-based dog rescues in the United States help rescue and rehabilitate homeless dogs.
These rescues are non-profit organizations built solely for the welfare of dogs in need. They rescue dogs, provide necessary medical treatment, and put them up for adoption. Some rescues rely on a network of trustworthy foster homes, whereas some have their kennels.
You can adopt dogs from these rescues by signing an adoption contract and paying a small fee. You may also have to go through a thorough adoption process as well. You can also find several breed-specific rescues that only rescue small breeds, such as Teacup puppies.
So, you can search for small dog rescues if you are searching for an adorable Teacup puppy to brighten your life. Some reliable dog rescues where you can find Teacup puppies for an affordable adoption fee are:
Tiny Paws Rescue Contact Details
Poodle Club of America Rescue Foundation, Inc Contact Details
Second Chance Poms, Inc. Contact Details
6. Contact a Dog Breeder
If you've been searching for Teacup puppies for a while, you may know that these puppies may cost a fortune. So, if you are searching for Teacup puppies for less, Teacup breeders might be at the bottom of your list. However, you can search for and contact a reputable breeder.
Sometimes breeders have puppies up for adoption at reduced prices. These usually include senior or special needs dogs or dogs that have not been adopted despite being up for adoption for a long time.
Teacup breeders also have a lot of information regarding this topic and may refer you to appropriate rescues. However, it is necessary to steer clear of puppy mills while searching for breeders.
7. Ask on Reddit
Reddit is another online forum where you can ask anything and everything. It is a discussion website where people discuss their hobbies, interests, and more. You can get answers and suggestions based on people's previous experiences here.
So, you can visit the website and search for previous subreddits of people searching for Teacup puppies for adoption. You can ask questions and start a discussion if you don't find appropriate answers. You can also join a dog community on Reddit to get more information regarding dogs.
8. Check the Newspaper for Advertisements
It is recommended to check newspapers if you are searching for Teacup puppies for sale for $100. Many people are trying to rehome their puppies and advertise in newspapers. However, you may not get much information from newspaper ads.
Still, if an advertisement piques your interest, you can contact the advertiser to get more information about the Teacup puppy up for adoption.
What Are the Risks of Getting Teacup Puppies For Sale For $100?
Having a pet is a fantastic experience; pets become a part of your family, entertain you, and give you unconditional love. However, getting a dog may be expensive at times. So, you may look for options like the ones listed above to adopt a pet.
Although adopting a pet instead of buying one is great in many ways, it can also be risky. For instance, people often post ads or listings that might look genuine. However, sometimes the people behind these ads are scammers looking to make some extra cash.
Similarly, if you find a so-called breeder selling their puppies for way lower prices than normal, it may be a backyard breeder or puppy mill. These unethical breeders have no regard for the dogs' health or well-being.
Buying a puppy from a puppy mill can be risky as the puppy may have health and temperament issues. Other adoption options include rescues and shelters. Although these organizations have good intentions and work for the well-being of animals, it can still be risky.
Rescues usually treat apparent medical issues and try to tell you as much about the dog's temperament before adoption. However, it is impossible to know everything about a rescue dog.
So, adopting a rescue dog can be risky because you might not know the dog's health in detail. As a result, the dog might develop illnesses that can be quite costly to treat.
In addition, the dog may also have temperament issues, such as aggression, which can make adjusting hard for you and the dog. So, we recommend weighing the pros and cons before buying a discounted puppy.
Conclusion For "Where to Find Teacup Puppies For Sale For $100"
Teacup puppies are known for their small size and adorable looks. These puppies usually weigh less than five pounds and can be found in several breeds. However, getting one of these puppies is not easy as they are expensive.
But that doesn't mean there aren't other ways to get a Teacup puppy. You can choose from several options if you are searching for Teacup puppies for sale for $100.
These include adopting from rescues, shelters, and pet owners looking to surrender their pets. You can also search for Teacup puppies on Facebook, Instagram, and Reddit. We hope you find your inexpensive and healthy Teacup puppy soon.
If you find this guide, "Where to Find Teacup Puppies For Sale For $100," helpful, you can check out these other dog-related guides from our team:
You can learn more about the different types of teacup puppies by watching "15 Cute Miniature Dog Breeds" down below: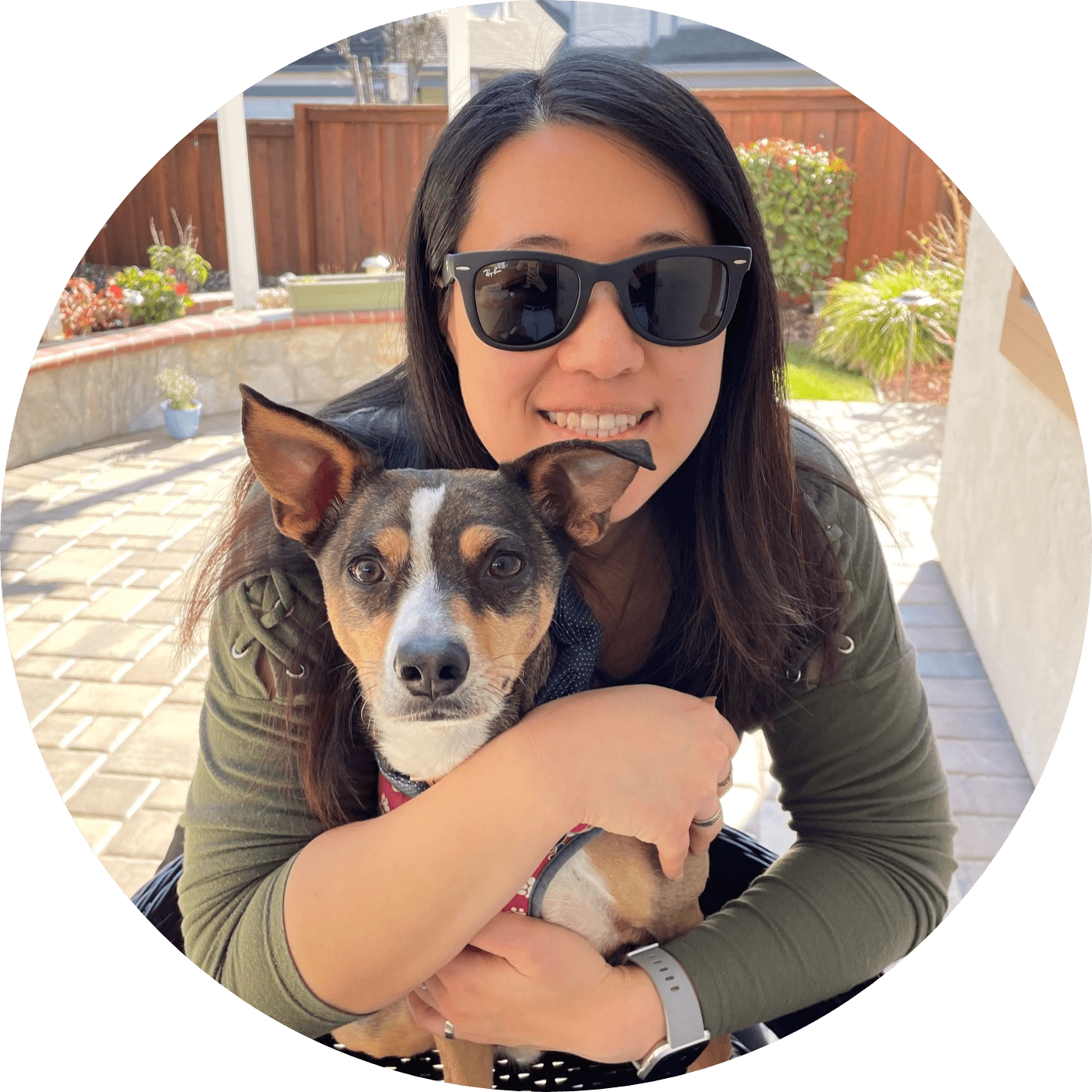 Dr. Sabrina Kong graduated from the Royal Veterinary College in England in 2016 and has been working at a small animal clinic in Northern California since then. She grew up in the Bay Area and got her bachelor's degree from Cal Poly San Luis Obispo. She also became a Certified Canine Rehabilitation Practitioner through a program at the University of Tennessee.
When she isn't in the clinic taking care of her four-legged patients, she enjoys traveling and trying new foods with her friends and her three-legged dog, Apollo. She adopted Apollo from her clinic when he was a puppy with numerous health issues. Dr. Kong truly cares about taking care of animals.