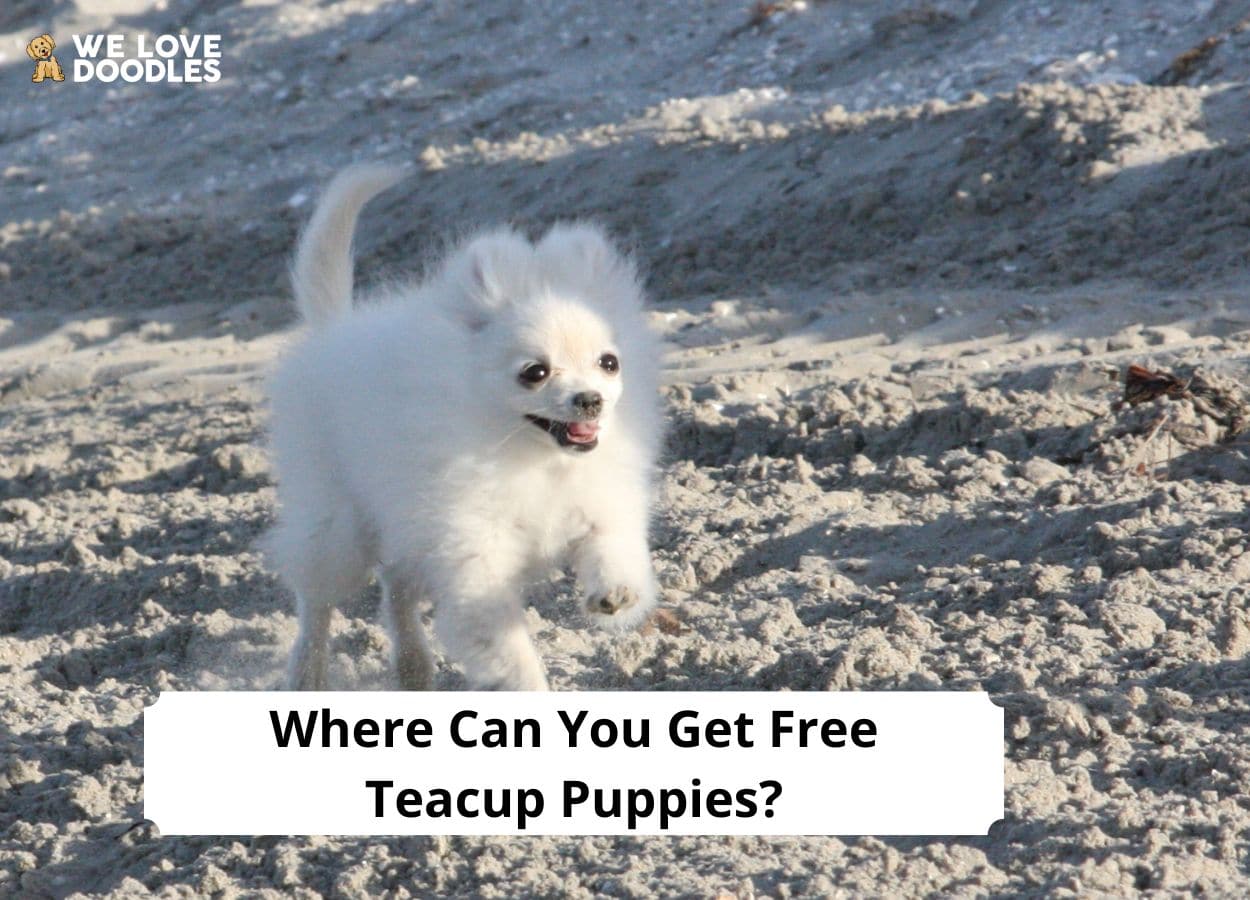 Here's what you should know if you're searching for free teacup puppies. Teacup breeds are ideal for households with limited space. These tiny pets make loyal companions and adapt well to apartment life.
Whether you're looking to adopt a Pomeranian, a toy Poodle, or a teacup Chihuahua, there are different options available. Here's what you need to know about finding free teacup puppies.
Before you scroll further down this guide, "Where Can You Get Free Teacup Puppies," you can check out these other dog-related articles from our team at We Love Doodles: Interesting Facts About the Mini Teacup Bernedoodle and Teacup Australian Shepherd Information, Facts, and Images.
A Few Things to Know About Teacup Breeds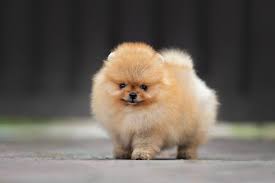 Teacup breeds describe dogs that typically weigh less than five pounds. While some dog breeds, like the Yorkshire Terrier, naturally belong to the teacup group, some breeders create teacup dogs by breeding small animals.
Chihuahuas, Maltese, Poodles, Pomeranians, and Shih Tzus are common dogs that breeders will offer in teacup sizes. However, you can also find teacup Beagles, teacup Pugs, or teacup Boston Terriers.
While teacup puppies are adorable, you should know that small size can often indicate health issues in dogs. Some breeders pick two parents with growth issues to produce puppies that look as small as possible.
The offspring will have the desired teacup look, but these puppies will likely develop health issues like heart defects, seizures, and more. Before you adopt a teacup puppy, ask a few questions about where the dog comes from and the medical history of the dog's parents.
If you're dealing with a breeder, ensure they got the parents screened for health problems. You should also know that identifying teacup puppies can be difficult. Officially, a dog is teacup-sized if it measures less than 17″ at the age of one.
Puppies can grow at different rates, and you can't always predict the size and weight a puppy will reach. The best way to ensure you're getting a teacup puppy is to ask about the size and weight of the parents.
More Teacup Puppy-Related Guides: Best Hypoallergenic Teacup Dogs and Teacup Mini Labradoodle Information, Facts, and Images.
Find Free Teacup Puppies Near Me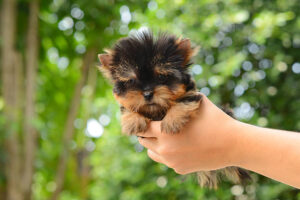 You have a few options available if you want to adopt a teacup puppy for free. We listed the best ones below.
More Teacup Puppy-Related Guides: Teacup Yorkie vs. Yorkie Comparison and What is a Teacup Maltipoo?
1. Check Local Shelters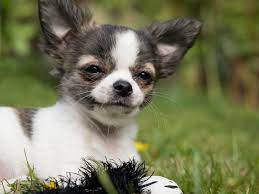 Did you know that Poodles, Dachshunds, and Pugs are among the most popular shelter dogs? These dogs typically don't stay in shelters for more than a few days. Other small breeds you'll often find in shelters include Chihuahuas, Jack Russel Terriers, and Beagles.
Chihuahua mixes are common and might be your best bet for finding a teacup-sized dog in a shelter. You can visit local shelters in person to look for small dogs or call ahead of time to ask about small puppies. Don't hesitate to call other shelters to broaden your search.
Some shelters also have websites where photographs of the dogs are available for adoption. There is a misconception that shelter dogs tend to be old. The truth is that dogs in shelters are usually less than two years old.
Finding puppies is easy, but remember that these animals will not stay in shelters long. Adopting a puppy from a shelter isn't free since you'll have to pay an adoption fee.
This fee will cover the cost of a medical checkup and spaying or neutering. You can sometimes get a free dog from a shelter if someone sponsors the animal for adoption or if the shelter organizes an adoption day where people can adopt animals for free.
More Teacup Puppy-Related Guides: What is a Micro Goldendoodle and Best Dehydrated Dog Foods.
2. Reach Out to Dog Rescues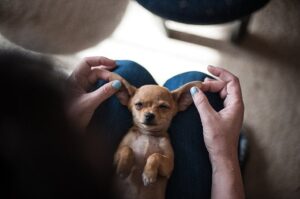 Rescues can be a great way to find free teacup puppies. Unlike shelters, rescues sometimes work exclusively with a specific breed. Look for rescues that specialize in helping small dogs in your area. Rescues often work with a network of volunteers who foster animals.
These volunteers sometimes foster pregnant dogs, which means rescues should be able to put you in touch with someone who will have puppies available for adoption soon. Just like shelters, rescues typically charge a small adoption fee.
You'll save hundreds of dollars compared to purchasing a teacup puppy from a breeder, and your adoption fee will cover the cost of spaying or neutering your new pet. Plus, the fee will help cover a part of the cost of caring for the puppy.
You can consider some of the options below:
Best Friends has several locations in Utah, Georgia, Texas, California, New York, and more. This rescue has a large selection of small dogs available for adoption.
Rocket Dog Rescue in California works with a wide range of dog breeds, but you can usually find Chihuahuas and Chihuahua mixes available.
Tobie's Small Dog Rescue in California specializes in helping teacup and toy breeds and other small dogs.
Chihuahua Rescue & Transport can be a good option in the South or Midwest.
Save a Yorkie Rescue is a non-profit located in Pennsylvania.
Bare Paws in New Hampshire saves hairless dogs, including Chinese Crests.
The Pomeranian Rescue is an online platform where you can find Pomeranians needing a new home. There is a similar page for Manchester Terriers and English Toy Spaniels.
3. Talk to Your Vet
Your vet can put you in touch with local rescues and volunteers currently fostering teacup puppies or pregnant dogs. You can also discuss health problems associated with teacup breeds and get some advice regarding what to look for when you adopt a new puppy.
Your vet might even know someone looking to rehome a small puppy or have customers with pregnant dogs. Let your vet know you're thinking about getting a new pet during your next visit, or email them to see if they know anyone with puppies.
More Teacup Puppy-Related Guides: Best Hypoallergenic Dog Foods and Best Dog Ear Cleaners.
4. Online Classifieds
You can sometimes find teacup puppies for free via online classifieds. You can use websites like Craigslist, Petfinder, or Adopt a Pet. Classifieds are a great way to find puppies available in your area, but you'll have to browse through ads from breeders and owners charging rehoming fees.
Keep in mind that you can try contacting owners to negotiate rehoming fees. Some shelters and rescues post ads on these sites. You'll also find owners who want to find a good home for a puppy without charging a fee. These puppies will likely need booster shots and deworming treatments.
More Teacup Puppy-Related Guides: Best Small Dog Rescues in Tennessee For Adoption and Best Small Dog Rescues in Michigan For Adoption.
5. Social Media
Facebook has a group feature that allows users to connect with others in their area. Most cities have a local group for classifieds, and you can sometimes find groups for pet classifieds in your area. These groups are a great way to find people rehoming puppies.
You can also use social media to create a post to express your interest in finding a free teacup puppy. Ask your friends to share this post since someone from their network might have a puppy or know someone who needs to rehome a puppy. Hashtags like #petadoption or #dogrescue might help you reach a wider audience.
More Teacup Puppy-Related Guides: Best Small Dog Rescues For Adoption in the United States and Best Small Dog Rescues in Texas For Adoption.
6. Use Your Network
Let people know you're looking for free teacup puppies. Talk to your relatives, friends, and coworkers. Your neighbors might also be able to help. Even though there are plenty of options for finding dogs online, many people rely on their network to rehome puppies. Some owners feel better going through people they know to find a good home for an animal.
Plus, you'll be more likely to find people who ask for a reasonable rehoming fee for a puppy or who are willing to waive this fee if they're confident you'll be able to give the puppy a good life. Finding a puppy through your network can take time, but it's often the best way to find a puppy that someone is willing to rehome for free.
More Teacup Puppy-Related Guides: Best Small Dog Rescues in Florida For Adoption and Best Small Dog Rescues in Colorado For Adoption.
7. Breeding a Teacup Puppy
Another option for getting free puppies is to breed your pet. If you have a small dog, you can find another owner interested in breeding by posting a classified ad online, using social media, or asking your vet for a referral.
You'll likely get teacup puppies if your pet is under five pounds, and you can find a mate in the same weight range. Before you breed your pet, you should schedule a comprehensive check-up to screen for different health issues.
Pregnancy typically lasts two months for most breeds, and the puppies must stay with the mother for at least eight weeks. On average, dogs have five to six puppies per litter, but small breeds tend to have fewer puppies.
There are some costs associated with breeding a pet since you'll have to put your dog through a comprehensive medical evaluation and might have to cover additional medical costs if complications arise during the pregnancy. You'll also have to find good homes for the puppies you don't intend on keeping.
More Teacup Puppy-Related Guides: Best Small Dog Rescues in New England For Adoption and Best Small Dog Rescues in California For Adoption.
Conclusion For "Where Can You Get Free Teacup Puppies"
It's possible to find teacup puppies for free, but you should keep in mind that there are additional costs associated with owning a pet. Count on spending under $2,000 yearly between food, medical care, and other expenses. Make sure you can afford these expenses before adopting a pet.
If you're ready to adopt a teacup puppy, you can start your search by visiting local shelters and reaching out to rescues specializing in small breeds. Online classifieds, social media, and your network can also be good ways of finding free teacup puppies.
If you find this guide, "Where Can You Get Free Teacup Puppies," helpful, you can check out these other dog-related articles from our team:
Before you begin your search for available free teacup puppies, you can learn more about finding a free dog by watching "How to Get Free Puppies" down below: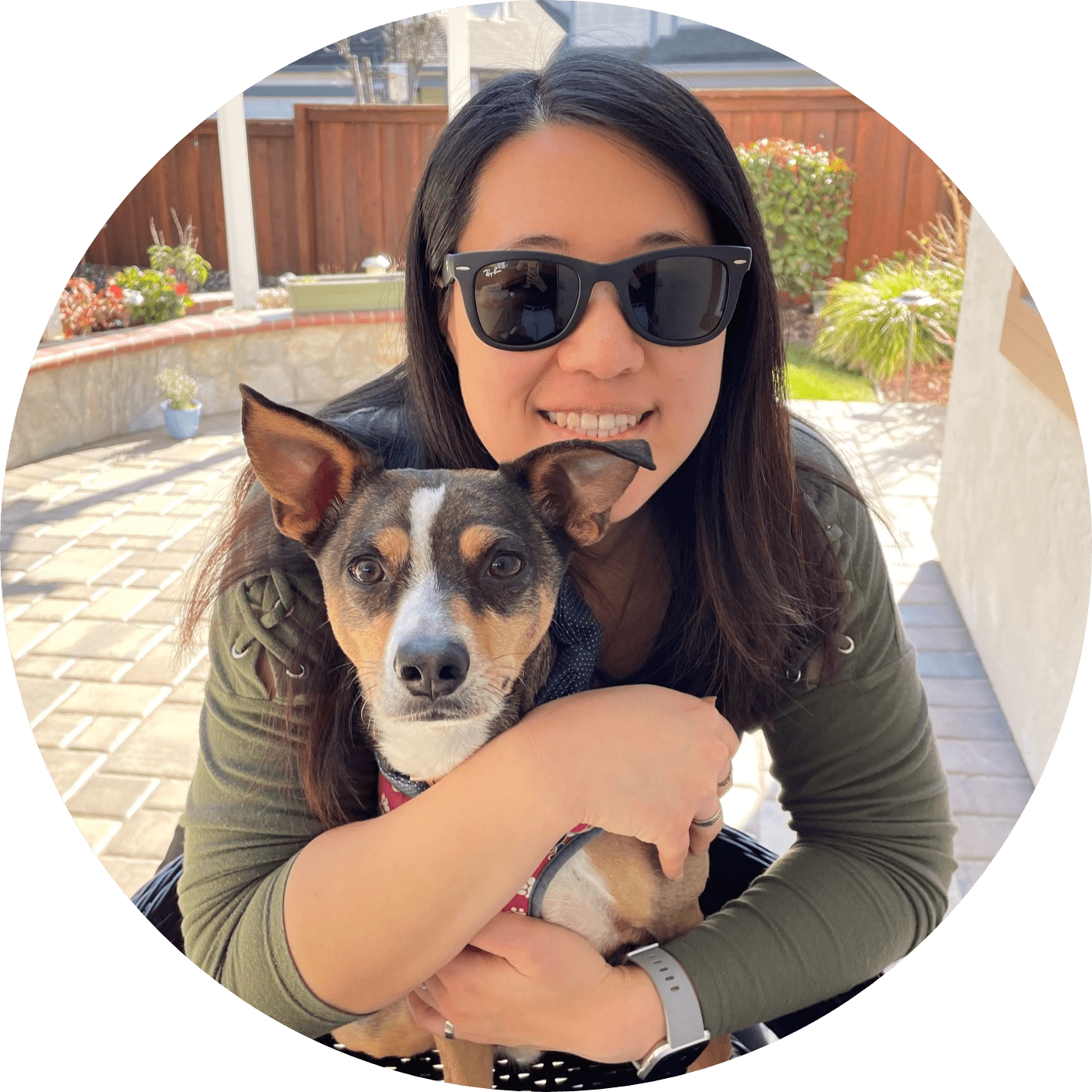 Dr. Sabrina Kong graduated from the Royal Veterinary College in England in 2016 and has been working at a small animal clinic in Northern California since then. She grew up in the Bay Area and got her bachelor's degree from Cal Poly San Luis Obispo. She also became a Certified Canine Rehabilitation Practitioner through a program at the University of Tennessee.
When she isn't in the clinic taking care of her four-legged patients, she enjoys traveling and trying new foods with her friends and her three-legged dog, Apollo. She adopted Apollo from her clinic when he was a puppy with numerous health issues. Dr. Kong truly cares about taking care of animals.