Are you researching the best small dog rescues in Tennessee? Tens of thousands of small dogs are surrendered to and rescued by shelters in Tennessee each year. Thankfully, because of people like you, the state has approximately an 87% save rate for cats and dogs in Tennessee rescues.
Suppose you're thinking of adopting a small dog into your family. Check out our list of the best small dog rescues in Tennessee. Then, begin welcoming a new Yorkie, Pug, Terrier, or other small puppy into your family.
Before you scroll down this list of small dog rescues in Tennessee, you can check out these other dog rescue shelter recommendations from our team at We Love Doodles: Best Corgi Rescues in Tennessee and Best Shih Tzu Rescues in Minnesota.
Find a Small Dog Rescue Shelter Near Me in Tennessee
Our team at We Love Doodles created this list of the best small dog rescues in Tennessee for you to check out. As always, we recommend you do your own research to make sure the shelter you choose is the right one for you!
Small Dog Product Recommendations: Best Wet Dog Food For Small Breeds and Best Training Collars For Small Dogs.
1. Small Breed Rescue of East Tennessee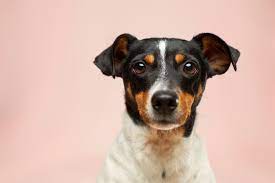 Small Breed Rescue of East Tennessee is precisely what its name implies – a shelter that specializes in saving small dogs from homelessness, abuse, and high-kill shelters. Dogs that come through the system have been displaced through no fault of their own, and they are looking for a loving individual with whom to spend the rest of their days.
The adoption process through Small Breed Rescue of East Tennessee is very simple. You'll fill out an application to inform the team about your household and lifestyle. The volunteers will review your information, then contact you for an interview and a home visit.
You'll be entitled to a seven-day trial period with your dog. You and your family can decide whether the dog is a good fit for your home, and if not, you can return your puppy and receive a refund of your adoption fee. If all goes well, the shelter will retain your adoption fee ($175 or $100 for a senior), and you'll receive your dog's vet records. Welcome your newest family member!
Small Breed Rescue of Tennessee is a non-profit organization that values donations from community members like yourself. In most cases, your contribution is tax-deductible. Speak with a tax adviser for more information.
Small Breed Rescue of East Tennessee Details
2. Yorkshire Terrier National Rescue
Yorkshire Terrier National Rescue is based in Chapmansboro, Tennessee, but in its 25 years of existence, they've grown to become a national organization that serves the entirety of the United States. If you're looking to adopt a puppy in the Volunteer State, this is one of Tennessee's best small dog rescues.
Each dog that comes through the Yorkshire Terrier National Rescue is vaccinated, spayed or neutered, heartworm tested, and microchipped. Your adoption fee will help defray the costs of caring for foster dogs. Donations begin at $150 and will likely be tax-deductible.Be sure you consult with a financial professional.
Volunteers are in high demand at this rescue. Whether you live in Tennessee or a surrounding state, speak with the Yorkshire Terrier National Rescue team about what you can do to help. You may be asked to assist with transport, foster care, or social media in your spare time.
You may also be interested in the Pawspice program. Dogs that are unadaptable due to health or age are made to feel as comfortable as possible in their remaining years or weeks. Your donation to Yorkshire Terrier National Rescue can help make their final days much more wonderful.
Yorkshire Terrier National Rescue Details
3. Snooty Giggles Dog Rescue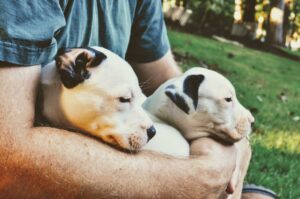 Snooty Giggles Dog Rescue doesn't necessarily specialize in small dogs, but many little dogs are frequently available to adopt. You can check out the dogs on the website; you'll find pictures, a sweet little bio, and information about the dog's temperament and history with each pet's picture.
To apply for adoption, you'll first fill out a questionnaire. Tell the Snooty Giggles crew about your experience with dogs and other pets, your household, and your lifestyle. If you're chosen to proceed, you'll be required to participate in a phone interview with the foster family. Then, if all goes well, you'll schedule a meet-and-greet. Bring your kids and your pets with you to ensure everyone gets along. You must live in central Tennessee to adopt from this shelter or be willing to travel there.
The adoption fee may vary but will always be used to recover costs associated with your puppy's medical care and housing while in foster care. Your dog will be spayed or neutered, vaccinated, dewormed, and microchipped when you bring them home.
Snooty Giggles Dog Rescue Details
4. Love at First Sight
Love at First Sight, is another of the best small dog rescues in Tennessee, and they specialize in puppies. Why not stop here first if you've been considering purchasing a new puppy? Love at First Sight can provide you with healthy puppies ready to begin life in a new home like yours.
Check with Love at First Sight's Facebook page for updates on the newest available puppies. There are kittens available, too, if you're interested! Once you're approved, all of your family members will be invited to a meet-and-greet with the animal you've chosen, and if you have other pets, a playdate will be arranged.
Assuming all goes well, you will be asked to enroll in the adoption plan. Love at First Sight doesn't arrange adoption fees like other shelters. Instead, they offer a monthly payment plan that includes your dog's vaccinations, spay or neuter procedures, microchips, and more. Speak with the volunteers at Love at First sight, as they can fully explain this unique adoption pricing to you.
Love at First Sight Details
5. MidSouth Pug Rescue
If it's a pug you're looking for, you need to look no further than MidSouth Pug Rescue. This non-profit shelter specializes in the short-nosed love bugs that have become homeless through no fault. They're located in Memphis, Tennessee, and the dogs they rescue come primarily from Memphis and the surrounding area.
Pugs are matched to people. In other words, your adoption won't be based on the order applications are received. Instead, your personality and the dog's temperament will be compared, and your dog will be matched with you based on the information you provide in your application.
You'll also be asked to interview with the team and will be required to meet your dog before the adoption is made final. Volunteer opportunities are available if you want to contribute to MidSouth Pug Rescue.
You can offer to transport puppies, write for social media, or volunteer at fundraising events. Alternatively, you can apply to foster an animal. This is an excellent option if you're not sure a pug is right for you. Talk to the MidSouth Pug Rescue team for more information.
MidSouth Pug Rescue Details
6. Southern Comfort Maltese Rescue
Southern Comfort Maltese Rescue is next on our list of the top small dog rescues in Tennessee. They're another non-profit, 501(c)3 organization, and your adoption fee and other donations may be tax-deductible. Speak with your tax adviser for more information about whether you qualify.
In any case, your contribution is greatly appreciated and will be used to save the lives of dogs in Tennessee. Tennessee senior citizens may be interested in the Seniors for Seniors program. If you're over the age of 70, you'll generally not be permitted to adopt a younger dog.
Instead, you'll be matched with a dog over seven. Southern Comfort also restricts adoptions to families with children in the home. If you have a child under ten, your application will be denied. The adoption fee for your Maltese covers your dog's care while in foster care and some of the vet expenses incurred during this time.
Check out the Southern Comfort Maltese Rescue store if you'd like to support the organization beyond this donation. You can shop through other retailers that will contribute a portion of your purchase price to this charity. There is no additional cost to you.
Southern Comfort Maltese Rescue Details
7. A Paw and a Prayer Rescue
A Paw and a Prayer Rescue is another small dog rescue located in the Chattanooga area. Their focus isn't specifically on small dogs; the shelter team accepts rescues and surrenders of all sizes. Many are puppies, but you'll find seniors and even special needs dogs available for adoption through this shelter.
Like the other rescues on our list, A Paw and a Prayer Rescue is a non-profit group. You can support the organization by shopping through Amazon Smile or visiting the other sponsors via the links on the website.
If you're ready to adopt, take a look at the adoptable babies.Choose the one you love, then begin the application process. If you're not quite ready to adopt, that's okay too! You can apply to become a foster parent to one of the dogs in the system. As a foster, you'll be responsible for your puppy's transportation to and from the vet, but the shelter will provide the necessary financial support.
In most cases, fostering a dog is a week-by-week commitment unless you decide to adopt. Each available dog has a biography and pictures; you can learn more about your puppy or adult dog's personality and history.
Please let the A Paw and a Prayer Rescue team know if you have any questions about your puppy before adoption. Volunteers will also be available to assist you for your dog's lifetime.
A Paw and a Prayer Rescue Details
8. Old Friends Senior Dog Sanctuary
Senior dogs need love, too. While the thrill of a new puppy is unmistakable, the reward of bringing an older dog into your home to live out its final years can be just as exciting. Old Friends Senior Dog Sanctuary specializes in dogs that are unadoptable due to age or health.
You can become a "Geezer Guardian" and provide a dog with a forever home. The Old Friends Senior Dog Sanctuary will do the rest, providing everything you need to keep your dog as healthy and happy as possible.
Note that a dog placement is not an adoption but a "forever foster" arrangement. Speak with the volunteers for more information. You must meet certain requirements before you're approved for this opportunity.
Most importantly, you must live within 100 miles of Mt. Juliet, Tennessee. You must also agree to keep your senior dog indoors. Additionally, your existing pets must be spayed or neutered, and you must provide veterinary references.
Consider supporting the Old Friends Senior Dog Sanctuary license plate program. The non-profit has its own specialized Tennessee license plates – pre-orders are currently being fulfilled, so talk with the volunteers about what you'll need to do to order your own.
Old Friends Senior Dog Sanctuary Details
Frequently Asked Questions
If you're new to researching dog shelters, you may have a few questions. Here are a few of the most common questions our readers have asked about adopting small dogs into their families.
How much does it cost to adopt a rescue dog?
The cost to adopt your dog is set by the shelter you choose, and can range greatly! In some instances, for example in state-owned facilities, you can adopt a dog with a waived fee. In other cases, you can expect to pay several hundred dollars for your dog.
Whichever is the case, know that your adoption fee is being put to good use! When you choose a responsible shelter, your (usually tax deductible) donation will be used to further the care of dogs in the shelter. Medical necessities and "overhead" like food and shelter cost money! Your donation helps alleviate some of the financial burden of these organizations.
How do I choose the right shelter?
The shelter you choose is entirely up to you! We've included the rescues we've found to be the best on this list, but you're welcome to do your own research. There are a few things you'll want to keep an eye out for when you're looking for your pet rescue.
What if my new small dog doesn't work out for me?
If you find that your new pup doesn't get along well with your family members or pets, or that his medical or social difficulties are too much to handle, it's essential that you call the shelter from which you adopted him.
Most shelters will allow you to "return" the pet, and some have a "no questions asked" policy. Generally speaking, you won't receive a refund of your adoption fee. However, you will receive the assurance that your rescued animal is returned to safe, loving hands until he can be matched with a more appropriate family.
Is my rescued dog trainable?
In short, yes! And the good news is that many – even most – of the dogs that are placed in shelters are already trained! Exceptions may include puppies and dogs with a history of abuse.
Have you ever heard the saying, "you can't teach an old dog new tricks?" Well, it's nonsense. Your new baby can be trained to fit right in with your family. Should you experience any difficulties, talk to the team of volunteers at your shelter. They can refer you to obedience classes or give you other recommendations to help you and your dog transition into a life together.
Conclusion For The "Best Small Dog Rescues in Tennessee"
Small dogs are popular pets in Tennessee and across the United States. Unfortunately, many of these puppies end up in shelters. Thousands of dogs each year are surrendered to or rescued by shelters due to abandonment, abuse, neglect, or other reasons.
Please begin your search for a new furry family member by contacting one of these small dog rescues in Tennessee. Then, apply to adopt, meet your dog, and take the next steps toward bringing your new small dog home with you.
For more guides similar to this list of small dog rescues in Tennessee, you can check out these other dog rescue shelter recommendations from our team:
Before you adopt a small dog companion from a rescue shelter in Tennessee, you can learn more about raising them by watching "5 Important Tips For Small Breed Puppy Training" down below: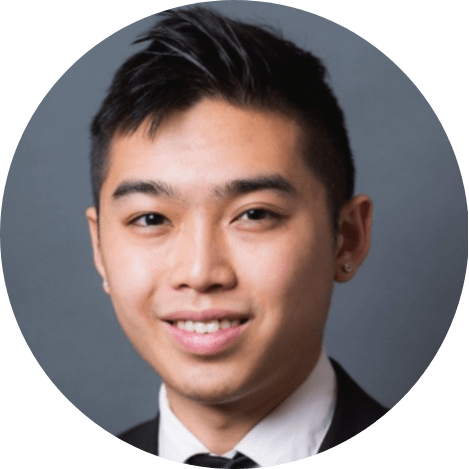 Andy is a full-time animal rescuer and owner of a toy doodle. When he's not saving dogs, Andy is one of our core writers and editors. He has been writing about dogs for over a decade. Andy joined our team because he believes that words are powerful tools that can change a dog's life for the better.
Why Trust We Love Doodles?
At We Love Doodles, we're a team of writers, veterinarians, and puppy trainers that love dogs. Our team of qualified experts researches and provides reliable information on a wide range of dog topics. Our reviews are based on customer feedback, hands-on testing, and in-depth analysis. We are fully transparent and honest to our community of dog owners and future owners.