We've researched the best small dog rescues in Michigan; these shelters are non-profit groups with one common goal: to save homeless, abandoned, and neglected dogs and re-home them with loving families. No matter where you are in the state, there's a shelter near you.
Consider adopting a rescue before you purchase a puppy. By bringing home a small dog from a local rescue, you'll be helping decrease the instance of pet homelessness in your state. In addition, of course, you'll be enriching your life and that of a deserving dog.
Before you scroll down this list of small dog rescues in Michigan, you can check out these other dog rescue shelter recommendations from our team at We Love Doodles: Best Chihuahua Rescues in Michigan and Best Pug Rescues in Michigan.
Find a Small Dog Rescue Shelter Near Me in Michigan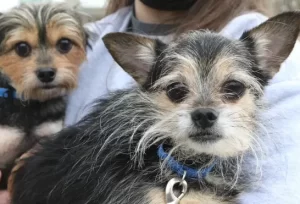 Here's a list of Michigan's best small dog rescues that you can check out.
Small Dog Product Recommendations: Best Bone Broth For Dogs and Best Wet Dog Food For Small Breeds.
1. Mary T's Chis
Mary T's Chis began as a Chihuahua rescue but has expanded its reach to other small dog breeds. The shelter is a non-profit 501(c)3 organization based in the Macomb County area, and its foster families are scattered throughout the state. You must live within Michigan to be qualified to adopt from this group.
It costs $400 to adopt a dog from this shelter, and you'll need to apply. The Mary T's team will want to learn about your household, family, and dog experience. First-time dog owners will usually not be chosen to adopt, and families with children will require careful consideration by the volunteers.
Your dog will be spayed or neutered when they go home with you and will be current on vaccinations and wormers. If your dog has special health concerns, they will be addressed, and the Mary T's Chis crew will notify you of any health issues before finalizing the adoption.
If you're unsure whether a permanent placement is right for you, consider becoming a foster family. Your dog's needs, from food to vet care, will be paid for by the rescue. You'll provide a loving, temporary home for a dog while they wait for a forever family.
Mary T's Chis Details
2. Michigan Pug Rescue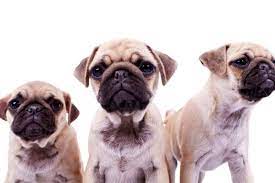 If it's a pug you're looking for, you'll want to check out Michigan Pug Rescue. This small-scale rescue specializes in pugs and pug mixes, but occasionally other small dog breeds come through the rescue's doors.
Please note that this shelter does not frequently update its website; call the shelter to learn about the newest adoptable animals. You'll need to complete a thorough adoption application before you're considered for adoption.
Adoptions are not made on a first-come, first-served basis. Still, instead, Michigan Pug Rescue places puppies with the most appropriate families based on the puppy's temperament and your lifestyle.
The adoption fee ranges from $150 to $500, but despite the non-profit status of this organization, your adoption fee is not tax deductible. Each adoption fee and donation is used to support dogs in the care of this shelter.
As you may know, Pugs frequently suffer from eye, skin, and respiratory issues. Michigan Pug Rescue will work hard with a vet to rehabilitate your dog if necessary. You'll be made aware of your dog's health conditions before you finalize the adoption.
Michigan Pug Rescue Details
3. Rejoyceful Animal Shelter
The Rejoyceful Animal Shelter doesn't specialize in small dog adoptions in Michigan, but they frequently have smaller breed dogs looking for a forever home. Beagles, Terriers, and other puppies were available when this article was written.
If you're interested in adopting from Rejoyceful, check out the most recent rescues via the team's Petfinder page. Rejoyceful is a non-profit group that relies on assistance from foster families and donations from community members.
If you can donate, volunteer, or temporarily house a puppy until they're permanently placed, reach out to the shelter team. If you're ready to adopt a dog, you'll begin by filling out the adoption application.
The shelter encourages you to apply for a specific animal, but if you need help finding an appropriate puppy, volunteers can help you choose. A home check is required, and you'll also participate in a meet-and-greet with your new baby.
You can expect to pay $400 for your dog if all goes well. Cats are adoptable through this group, too. The adoption fee for kitties is $150.
Rejoyceful participates in the Amazon Smile Program, so if you'd like to contribute to the organization, consider doing your household shopping through the link. Alternatively, you can shop for your pet supplies with Chewy; a portion of your purchase will be contributed to Rejoyceful at no additional cost to you.
Rejoyceful Animal Shelter Details
4. Rebel Dogs Detroit
Rebel Dogs Detroit is next on our list of the best small dog rescues in Michigan. They're a no-kill non-profit that focuses its resources on rescuing homeless and stray puppies. While there are sometimes larger breeds available, you'll find plenty of little dogs that need a human like you to call their own.
Let the Rebel Dogs Detroit volunteers know if you're interested in one of their adoptable dogs. You'll be contacted with an invitation to an adoption event where you'll have the opportunity to meet the dog or dogs you're considering.
Bring your dogs with you. If all goes well, a home visit will be scheduled, and it's best to have all family members present, including pets and kids. Once you get the final approval to adopt, you'll pay the adoption fee. The fee ranges from $275 to $325, depending on the dog's age.
Volunteers are in demand. If you can spare time from your schedule, consider offering to help with dog transport, adoption events, or even rescuing strays. The Rebel Dogs team can help match you with the perfect volunteer opportunity based on your experience and skill set.
Rebel Dogs Detroit Details
5. Streethearts Animal Rescue
Streethearts Animal Rescue is a mid-scale small dog rescue based in Burton, Michigan. They're a non-profit committed to rescuing homeless dogs in the Flint area. This shelter is volunteer-run, and dogs are placed in foster homes while rehabilitating and socializing.
Foster families enable puppies to transition to new families easily. You can apply to foster or adopt a dog permanently. In either case, you'll be asked to fill out an application.
A home visit will be conducted, and if you're approved to adopt or house a dog temporarily, you can speak with the team about the next steps. Streethearts sets adoption fees based on the dog's age, breed, and health. Your dog will be spayed or neutered, and Streethearts asks that your existing pets be altered, too.
You'll need a fenced yard in most cases, and the team will want to meet each of your human family members before approval. Please have your pets' vet records handy, as your vet will be called to verify the regular care of your pets.
Volunteer opportunities are available. If you've got a few hours each week to spend caring for animals, providing transportation, or helping with other tasks, please let Streethearts know you'd like to help.
Streethearts Animal Rescue Details
6. Paradise Animal Rescue
Paradise Animal Rescue saves cats and dogs from homelessness, neglect, and abuse. They're located in Lapeer, Michigan, and they're another non-profit 501(c)3 organization that counts on the community to stay in operation.
This rescue frequently hosts outreach programs to educate the public about responsible pet ownership, so mark your calendar. Available small dogs are listed on the Paradise Animal Rescue Petfinder website.
Once you find an animal you'd like to bring home, fill out the adoption application and if you're approved, you'll be contacted within five days. You'll need to participate in a meet-and-greet, and a home visit may be required. The goal is to match each animal with the perfect forever home based on lifestyle and the pet's personality.
The adoption fee may be tax-deductible. Speak with a tax adviser for more information. Your fee will vary based on the dog's age and health. Adult dogs generally cost around $225, while older dogs will cost $150. Dogs and cats will be altered, vaccinated, and current on wormers when they go home with a new family.
Paradise Animal Rescue Details
7. Michele's Rescue
Michele's Rescue is the next shelter on our list of the top small dog rescues in Michigan. They're a very small organization and may only have a handful of small dogs available anytime.
Check the shelter's Wagtopia listings frequently to learn about the puppies waiting for you to bring them home. You must be a homeowner, 21 years old or older, to adopt from Michele's Rescue.
A deed or mortgage statement is required as proof. Additionally, you must provide proof that your current pets are altered (spayed or neutered) and current on all applicable vaccinations and other treatments.
There are no exceptions; Michele's Rescue has established these rules to protect their dogs. The adoption fee for your puppy will be based on its age. Puppies cost $300, adult dogs cost $250, and dogs over five years of age cost $200.
Your adoption fee directly supports the mission of Michele's Rescue, but if you'd like to support the group further, consider donating. Alternatively, fosters and volunteers are always in demand if you have time to help.
Michele's Rescue Details
8. LuvnPupz
LuvnPupz is a no-kill shelter in Grand Rapids, Michigan, and they're a non-profit organization. This team works hard to rescue homeless and neglected dogs, rehabilitate them, and re-home them with forever families.
LuvnPupz specializes in puppies, and you must live within an hour of Grand Rapids to adopt from this shelter. If you're local to River City, consider filling out an adoption application. The volunteers will review your information and determine whether you're a suitable family for one of their puppies.
It's important to note that you can't apply for a specific dog. However, you can specify that you would only like a small dog, for example. The team will match a puppy or dog to your lifestyle.
You will need to provide personal and veterinary references, and a home visit will be required. Furthermore, you'll be asked to spend time in a meet-and-greet with your dog before you're approved to bring them home permanently.
The adoption fee at LuvnPupz is $300, which covers, in part, your pet's vaccinations, spaying or neutering, other necessary medical treatment, and a microchip. Sometimes, it may be tax deductible, so check with a financial professional to determine whether your donation qualifies.
LuvnPupz Details
9. I Heart Dogs Rescue and Animal Haven
I Heart Dogs Rescue and Animal Haven is last on our list of the top small dog rescues in Michigan. This is another non-profit organization, and your support is appreciated! Whether you can foster a puppy, adopt a dog, volunteer your time, or make a financial contribution, your assistance is much needed.
Dogs and cats are both available at this shelter. You can view the available animals directly on the I Heart Dogs website, then apply to make one a part of your family.
You must live within 50 miles of Warren, Michigan, and prove that you're allowed to own a dog on your property. Dogs are adopted to the best match; they're not placed on a first-come, first-served basis. Depending on age, you can expect to pay between $125 and $350 for your dog.
From time to time, I Heart Dogs offers discounts on select breeds or special populations of humans. For instance, seniors and military vets may qualify for a discounted dog. Your puppy will be nose-to-tail vet-checked when it's time to bring them home with you.
I Heart Dogs Rescue and Animal Haven Details
Conclusion For The "Best Small Dog Rescues in Michigan"
Great Lake State families wishing to add a furry family member to their household need look no further than small dog rescues in Michigan. We've done the research for you and have compiled a list of the top non-profits in your state.
Most specialize in small dog breeds, and all are committed to giving a second chance to deserving dogs. Don't shop, adopt! Giving a rescued dog home will change your life and open space within Michigan shelters to assist other dogs that have been abused, neglected, or abandoned.
For more guides similar to this list of small dog rescues in Michigan, you can check out these other dog rescue shelter recommendations from our team:
Before you adopt a small dog companion from a rescue shelter in Michigan, you can learn more about raising them by watching "5 Important Tips For Small Breed Puppy Training" down below: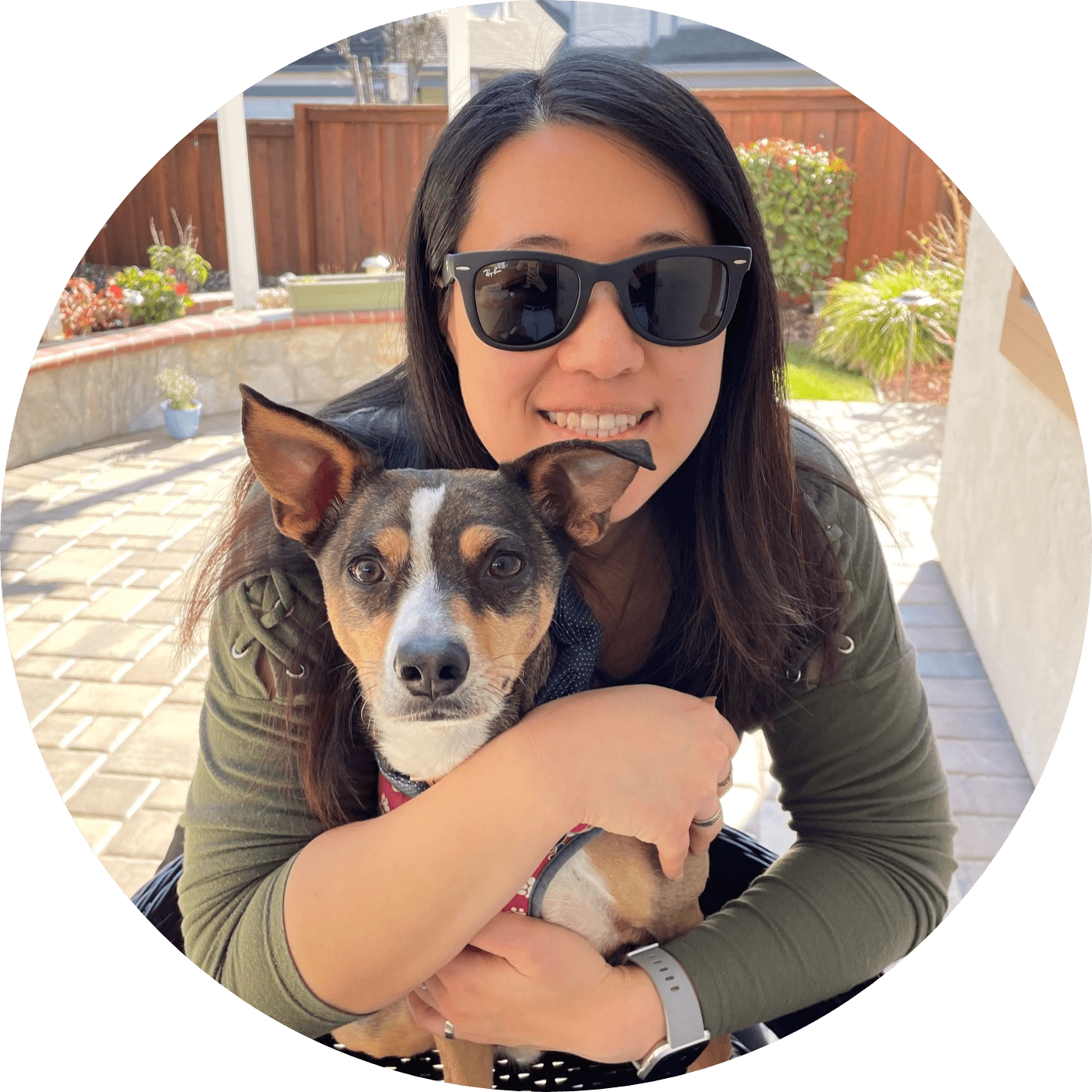 Dr. Sabrina Kong graduated from the Royal Veterinary College in England in 2016 and has been working at a small animal clinic in Northern California since then. She grew up in the Bay Area and got her bachelor's degree from Cal Poly San Luis Obispo. She also became a Certified Canine Rehabilitation Practitioner through a program at the University of Tennessee.
When she isn't in the clinic taking care of her four-legged patients, she enjoys traveling and trying new foods with her friends and her three-legged dog, Apollo. She adopted Apollo from her clinic when he was a puppy with numerous health issues. Dr. Kong truly cares about taking care of animals.