If you're searching for free Westie puppies, you've come to the right place. Confident, smart, and always entertaining, the Westie (short for West Highland White Terrier) has been the favorite dog breed of many dog lovers for more than 300 years.
Westies are purebred dogs with a lot of charisma and wonderful traits. The West Highland White Terrier is one of the most popular small Terriers out there, and they are suitable for families or individuals with small apartments.
These dogs make great family pets and companions because of their friendly nature. They are good with children and get along with other pets easily. Being one of the oldest and most popular purebred dogs, Westies are not cheap.
Westie puppies cost between $1,500 and $3,500, depending on the breeder and location in the United States. Hence, many potential owners opt to adopt and seek free options.
Before you scroll further down this guide, "Where Can You Get Free Westie Puppies," you can check out these other Westie-related articles from our team at We Love Doodles: Best Westie Breeders in the United States and How Long Do Westies Live?
Before Beginning Your Search For Free Westie Puppies
We have a few helpful ideas to share if you want a place to get free Westie puppies in the United States. But before we share those ideas with you, here are some things you need to know about this dog breed. One of the most notable things about these dogs is their appearance. The Westie's looks are irresistible.
Standing 10 to 11 inches at the shoulder, these dogs have a compact body, dark piercing eyes, and a carrot-shaped tail wagging with delight. Westies are happy and friendly, with a lively nature that attracts them to everyone. Intelligent and affectionate, these dogs make great additions to almost any family living in any home size, even apartments.
All they need from you is plenty of play sessions and a substantial amount of exercise. Originally bred for ratting and hunting, the Westies have learned to think independently, a trait they still enjoy indulging in today. This dog's working ability is now channeled into obedience and agility competitions instead of getting rid of rodents.
In addition to being great companions, Westies also work as therapy dogs. One thing that many people love about these dogs is that they can stay at home while you're at work. Your dog will be fine on its own with safety precautions and proper stimulation during your workday.
To crown it all, the Westie is an easy traveler on short errands or vacations. Owning a Westie is more than a privilege; it is a responsibility. Whether you buy, adopt, or get this puppy for free, you need to understand the commitment involved in dog ownership. In terms of health, Westies are generally healthy dogs.
Responsible breeders conduct proper health examinations and test for health conditions like patellar luxation and cardiac disease before breeding. Vets also recommend you brush your Westie's teeth regularly with toothpaste specifically formulated for dogs.
In addition, regular vet visits for parasite control and checkups help ensure the dog has a healthy, long life. Some common health issues associated with this breed are patella luxation and hip issues. Westies also require regular grooming to keep them looking their best.
If you cannot handle the frequent grooming, visiting the groomer every four to six weeks will work fine. These dogs also have no issues when it comes to diet. They do well on high-quality dog food, whether homemade with your vet's prescription and supervision or commercially manufactured. They are good to go if the food is nutritionally complete and balanced.
More Westie-Related Guides: Best Shampoos For Westies and Best Westie Dog Names.
Find Free Westie Puppies Near Me
The search for a free Westie puppy requires patience and persistence. These dogs are special and somewhat difficult to come by for free. However, you are not the only one looking for a free Westie puppy, and many have gotten theirs in the past.
Here are some of the methods they used to get theirs:
1. Volunteer At a Rescue Organization
One of the best and easiest ways to adopt a Westie puppy for free is by volunteering at a Westie or all-breed rescue organization or animal rights organization. This is a great way to show your support for these creatures as a dog lover.
Besides the benefit of getting a free puppy, you can work with a team of volunteers to help save pets' lives and promote animal rights awareness and other vital causes.
Some rescue organizations and groups often waive pet adoption fees to their dedicated volunteers that they can trust with the rescued or surrendered puppy or dog. You must show dedication to these rescued and surrendered puppies and dogs and prove you can care for them independently.
Another helpful tip is to volunteer as a foster parent. Foster parents often temporarily house puppies and dogs until they find their forever homes. While fostering the puppy, you can apply to adopt it.
Again, the organization can waive the adoption fees since you are a part of the system and have proven yourself worthy of caring for a puppy.
More Westie-Related Guides: Westie vs. Scottie Dog Breed Comparison and Best Low-Maintenance Pets that Likes to Cuddle.
2. Reach Out to Local Westie Breeders
You might wonder if this is an option since you are trying to avoid expensive breeders. Undoubtedly, breeders are expensive, especially for purebred dogs like Weskies. Nevertheless, breeders have also been potential sources of free puppies.
They give puppies to potential adopters for free or for a small fee. Well, this usually happens when puppies are left unsold in a litter. They usually place them in suitable homes free of charge when buyers no longer show interest.
Another situation that leads to breeders giving away puppies for free is when they decide to stop their operation. If they are closing down or relocating to another state, they often give out the puppy for free or for small adoption fees.
Create a list of local breeders in your area that specialize in breeding Westies. You can also check the news for announcements about breeders giving free puppies. The chances of getting a puppy through this method are slim, but it is worth trying.
More Westie-Related Guides: Best Dog Shampoos For Dander and Best Dog Crate Alternatives.
3. Local Dog Shelters
Dog shelters, which are mostly owned by the government and found in most communities across the country, are the homes of many dogs. You can find virtually any dog breed in these pet shelters. Lost, abandoned, neglected, and surrendered puppies and dogs end up in shelter facilities.
Because they have too many dogs and puppies to care for, these shelters usually give potential and qualified adopters puppies and dogs for free. They release these pets to loving, caring homes to create more room in the shelter for more pets to be saved.
You can visit a local shelter to ask for a free Westie puppy (if they have one). Some shelters only release their puppies with an adoption fee, which is often a small fraction compared to what breeders charge.
More Westie-Related Guides: Best Baby Strollers with a Dog Compartment and Best Plush Dog Toys.
4. Local Rescues
Rescues are mostly non-profit groups or organizations dedicated to rescuing and rehoming abused, lost, abandoned, and owner-surrendered puppies and dogs. As everyone knows, rescues charge adoption fees for their puppies and dogs.
These adoption fees cover the dog's expenses, vet bills, food, treats, and other costs of rescuing and keeping them. However, the fees are very small compared to what you will pay when buying a puppy.
So how do you get free puppies from rescues? Many rescue groups organize adoption events to promote pet adoption and waive all adoption fees for that day. You must stay alert for such events to get a puppy for adoption without paying a dime.
Here are some rescues in the United States to consider:
More Westie-Related Guides: Best Shock Collars For a Biting Puppy and Best Onesies For Dogs.
5. Join Dog Adoption Facebook Groups
One of the quickest ways to get a free Westie puppy is by joining a Facebook group dedicated to puppy adoption. Search keywords like "free Westie puppy near me" or "adopt a Westie puppy for free."
You will often find endless options, as many groups post daily. Nevertheless, you will deal with people you have not met before, so you should be cautious. Keep your private information safe and only meet on neutral ground.
More Westie-Related Guides: Best Pee Pad Holders For Dogs and Best Luxury Dog Strollers.
Conclusion For "Where Can You Get Free Westie Puppies"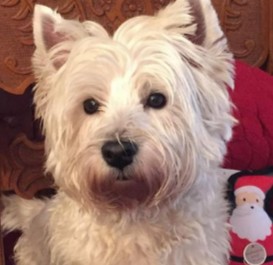 The West Highland White Terrier, aka Westie, is a great family pet that does well in multi-dog homes. These dogs also get along with cats, making them an excellent option for multi-pet homes.
However, because of their strong prey drive, they are unsuitable for homes with small pets, such as birds and rabbits. You can explore the options listed here to get a free Westie puppy.
If you find this guide, "Where Can You Get Free Westie Puppies," helpful, you can check out these other dog-related recommendations from our team:
Before you begin your search for free Westie puppies, you can learn more about this dog breed by watching "10 Things Only Westie Dog Owners Understand" down below: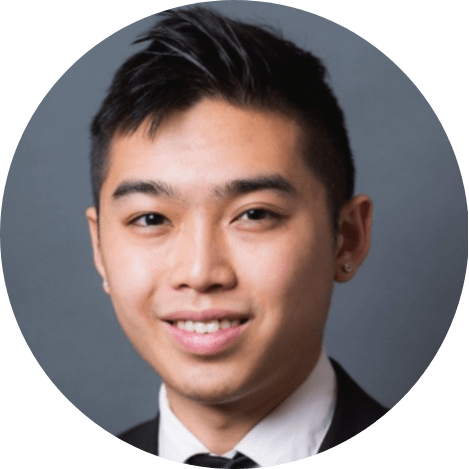 Andy is a full-time animal rescuer and owner of a toy doodle. When he's not saving dogs, Andy is one of our core writers and editors. He has been writing about dogs for over a decade. Andy joined our team because he believes that words are powerful tools that can change a dog's life for the better.
Why Trust We Love Doodles?
At We Love Doodles, we're a team of writers, veterinarians, and puppy trainers that love dogs. Our team of qualified experts researches and provides reliable information on a wide range of dog topics. Our reviews are based on customer feedback, hands-on testing, and in-depth analysis. We are fully transparent and honest to our community of dog owners and future owners.