You've come to the right place if you're searching for free Husky puppies. Huskies are one of the most popular dog breeds in the world. They are known for their striking appearance, playful nature, and loyalty.
But, unfortunately, they can also be quite expensive. Depending on where you live, puppies can cost anywhere from $800 to $1,000 or more. So, where can you find free Husky puppies if you're on a budget or want to save some money?
Unfortunately, the answer is: you won't find any reputable sources that will give you one. All puppies, regardless of breed, require time, money, and commitment to care for them properly.
Husky puppies are no exception. If you're set on getting a Husky, your best bet is to look for adoption centers or rescue organizations in your area. You may find the perfect furry friend for your family with patience and luck.
Before you scroll further down this guide, "Where Can You Get Free Husky Puppies," you can check out these other Husky-related articles from our team at We Love Doodles: Best Husky Rescues For Adoption in the United States and What is a Chihuahua Husky Mix?
What You Should Know Before Your Search For Free Husky Puppies
While Huskies are undeniably beautiful dogs, they're not the right fit for everyone. So before adopting a Husky, you should know a few things.
Huskies are notorious for their escape artist tendencies. On the other hand, they're known for their strong work ethic and determination, which means they can easily dig under fences or jump over them. If you're not careful, your Husky could end up running off.
Huskies are vocal dogs. They tend to howl and bark more than other breeds, which can be a nuisance for your neighbors. Therefore, a Husky might not be best if you live in an apartment or townhouse.
Huskies are pack animals. They love companionship and do best when they have another dog to play with.
If you own a Husky, be prepared to spend a lot of time exercising them. They were originally bred as working dogs, so they have a lot of energy to burn. A Husky might not be the right dog for you if you're not up for walks or running several times a day.
Huskies shed a lot. They have thick double coats that help them survive in cold climates, which also means they lose a lot of furs. However, adopting a Husky might not be the best idea if you don't want to vacuum daily and lint rolls your clothes regularly.
So before you take the plunge, ensure you're prepared to handle everything that comes with owning a Husky. If you are, go ahead and adopt one – you won't regret it. As someone who loves dogs and is passionate about helping animals in need, we encourage anyone considering adopting a Husky to do their research first. Then, whether you rescue one from a shelter or find a reputable breeder, take the time to learn everything.
More Husky-Related Guides: Klee Kai vs. Husky Dog Breed Comparison and Best Dog Brushes For a Husky.
Find Free Husky Puppies Near Me
Many organizations throughout the United States focus on rescuing and rehoming Huskies. Some of these organizations have websites where you can view pictures of available puppies, and others have physical locations where you can visit and meet the dogs.
It's essential to be patient when looking for a free Husky puppy, as there may be a waiting list for potential adopters. So let's take a look at a few of these wonderful organizations.
1. Husky House
Are you looking for a free Husky puppy? If so, then you should check out Husky House. Husky House is a no-kill animal shelter that rescues Siberian Huskies and Alaskan Malamutes. Husky House is in Camden, New Jersey.
They have been in operation since 1998 and have rescued over 3,500 Huskies. The Husky House staff are all volunteers passionate about saving Huskies. In addition to adoption services, they also offer a foster program so that you can provide temporary homes for Huskies in need.
In addition, they frequently have special events where they waive their adoption fees, so be sure to check their website often. Husky House has an excellent adoption process that ensures each Husky goes to a loving home.
They require all potential adopters to fill out an application, and then they do a home visit to ensure that the home is suitable for a Husky. The adopters must also introduce all other family members to the Husky before they finalize the adoption. Husky House adopts Huskies of all ages, from puppies to seniors.
Husky House Details
2. Rescue Me. Org
Another great place to find free Husky puppies is Rescue Me. Org. Rescue Me. Org is a website that specializes in connecting adopters with rescue groups. To find Huskies available for adoption, click on the "Find a Dog" button on Rescue Me. Org homepage and select "Husky" from the list of Breeds. You can also narrow your search by age, size, sex, and more.
Rescue Me Details
3. Petfinder
If you're looking for a free Husky puppy, the first place you should check is Petfinder. Petfinder is an online database of adoptable animals that connects adopters with shelters and rescue groups. To find Huskies available for adoption in your area, enter your zip code into the search bar on the Petfinder homepage and select "Husky" from the list of Breeds. You can also narrow your search by age, size, sex, and more.
Petfinder Details
4. Adopt a Pet
Adopt a Pet.com is an excellent resource for finding free Husky puppies. The website allows you to search by zip code to see puppies in your area. You can also read reviews from other pet owners who have adopted from Adopt a Pet.com.
In addition, the website provides a lot of information about Husky puppies, so you can learn about their temperaments and appropriateness for different homes before you make a decision. Adopt a Pet.com is a great resource for finding free Husky puppies, and it's also a great way to learn about these beautiful dogs before you decide to adopt one.
Adopt a Pet Details
5. Forever Husky
If you're looking for a Husky to adopt, ForeverHusky.org is a great place to start. The website is run by a non-profit organization dedicated to connecting potential dog owners with Huskies that need homes.
The database includes Huskies of all ages, with new dogs added daily. In addition to finding a list of available dogs, you can also read the profiles of each dog to learn more about their personality and history.
ForeverHusky.org also provides resources for people considering adopting a Husky, including tips on caring for them and what to expect. So whether you're a first-time dog owner or an experienced pet parent, ForeverHusky.org can help you find the perfect Husky for your home.
Forever Husky Details
6. Husky Heaven Rescue
Husky Heaven Rescue is an organization dedicated to rescuing Huskies from shelters and finding new homes. They typically have a waiting list for puppies, but if you're willing to wait, they may be able to place a puppy with you.
In addition to providing adoptable Huskies with a loving home, Husky Heaven Rescue also provides potential adopters with all the information they need to ensure they're prepared to take care of a Husky.
Husky Heaven Rescue Details
Social Media Groups and Classified Ads
When it comes to finding free Husky puppies, there are a few different options to consider. One option is to check online classifieds websites or social media groups. Often, people looking to give away their puppies will post them on these platforms in hopes of finding a good home.
1. Facebook
Another popular method for finding free Husky puppies is to search Facebook. Many Facebook groups are dedicated to connecting dog owners with free Husky puppies. These groups are typically run by volunteers who rescue Huskies from shelters and place them in foster homes until they can be adopted. To find these groups, search for "free Husky puppies" on Facebook. Once you've found a group you're interested in, request to join and browse the available puppies.
2. Craigslist
Finally, another option for finding free Husky puppies is to search Craigslist. While Craigslist isn't necessarily known for being the safest place to find anything, you can occasionally find people giving away Husky puppies for free on the website.
To find these postings, search for "Husky puppies" on Craigslist and sort the results by "price: low to high." While you may have to wade through many postings that aren't relevant to your search, you may find a free Husky puppy if you're patient enough.
More Husky-Related Guides: Akita vs. Husky Dog Breed Comparison and Best Shampoos For a Husky.
Local Animal Shelters and Rescue Groups
If you're looking for a free Husky puppy, your best bet is to check with local shelters and rescue groups in your area. To find contact information for shelters and rescue groups near you, do a Google search for "animal shelters + your city."
Once you've found a few shelters or rescue groups with Huskies available for adoption, give them a call or visit their website to learn more about the adoption process. You may also be able to find free Huskies at local adoption events.
Adoption events are typically held at pet stores or other public places, and they usually involve multiple rescue organizations bringing adoptable animals to one location.
This can be a great way to simultaneously meet a wide variety of adoptable animals. In addition, you'll likely have the opportunity to speak with representatives from each organization to learn more about their adoption processes.
More Husky-Related Guides: Australian Shepherd Husky Mix Guide and Pomeranian Husky Guide.
Conclusion For "Where Can You Find Free Husky Puppies"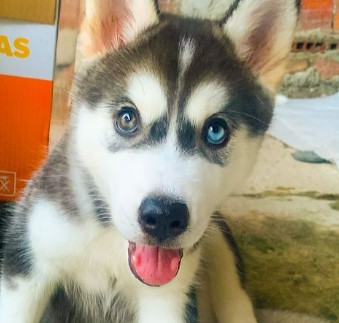 If you're looking for a free Husky puppy, the best way to look is online. A simple Google search will reveal several websites and online directories that list Huskies who need a good home. Adopting a Husky can be a wonderful experience – be sure to research beforehand.
There are several things to consider before taking the plunge, such as whether or not you have enough space for a high-energy dog, whether you're prepared to handle some Shedding, and so on. But if you're confident that you can provide a loving home for a Husky, then adopting one can be one of the best decisions you ever make.
If you find this guide, "Where Can You Get Free Husky Puppies," helpful, you can check out these other similar recommendations from our team:
Before you begin your search for free Husky puppies, you can learn more about this wonderful dog breed by watching "10 Things You Need to Have When You Get a Husky Puppy" down below: