Are you looking for free dachshund puppies? We've put together a comprehensive guide to help you find your next furry friend! Free dachshund puppies may seem hard to come by, but we're here to tell you a few trade secrets.
Keep in mind that, for any dog, you'll incur some costs. For instance, veterinary and insurance expenses are must-haves, and your dog will need the basics like food and shelter, of course!
With that said, you can use the resources on our list to find puppies you won't have to purchase. All you'll need to do is make sure your pup is cared for for many years to come! Ready to get started? Here's where you can find free dachshund puppies.
Before you scroll further down this guide, "Where Can You Get Free Dachshund Puppies," you can check out these other Dachshund-related articles from our team at We Love Doodles: Best Dachshund Rescues For Adoption in the United States and Best Dachshund Breeders in the United Kingdom.
Find Free Dachshund Puppies Near Me
More Dachshund-Related Guides: Best Dog Car Seats For Dachshunds and Best Dachshund Breeders in the United States.
1. Social Media
People giving away free dachshund puppies often do so through sites like Facebook, Nextdoor, and even Instagram.
Now, it's important to understand that literally anyone can post on social media. Therefore, you'll want to meet the "seller" in-person (with a friend for safety), and in a public place before you agree to adopt. Always share your location or destination with someone you trust, and have your dog vet-checked immediately after adoption.
With those tips in mind, check out the following resources to help you find free dachshund puppies near you.
Free Dachshund Puppies for Rescue and Sale
Free Dachshund Puppies for Rescue and Sale is a Facebook page that claims to offer male and female purebred dachshund puppies for adoption, completely free. The page's owner states that all puppies are up-to-date on their vaccinations, have a one-year health guarantee, are potty-trained, and come with proper documentation.
Created in May 2021, the page is regularly updated with pictures and descriptions of available dachshund puppies that require new homes. A phone number and email address are also provided for detailed inquiries. The page is also actively responsive to posts and messages. However, you cannot post freely and must become a group member before you're permitted to post or comment.
Dachshunds Seeking Homes Details
Dachshunds Seeking Homes
This public group helps connect Dachshund owners with potential adopters looking for free dachshund puppies. It actively posts about dachshunds and mixes that require rescuing or rehoming from rescue groups and private owners.
Although this Facebook group focuses on puppies in need within the United States, members sometimes provide information about services out of the country. The non-profit rescue Dachshund Seeking Forever Home in Florida monitors the page and welcomes messages from Florida or Chicago to feature Dachshunds and mixes on its page.
It was created in January of 2018 and has added 188,229 members to date. The group strictly discourages people from personally posting ads selling puppies, and moderators disallow posts about fundraisers and merchandise.
Dachshunds Seeking Homes Details
Dachshunds of Craigslist
Craigslist is an online platform where pet enthusiasts can post classified dog adoption ads for rehoming pets. You can search for advertisements for free dachshund puppies in your local area, then connect directly with the seller online.
Most sellers attach pictures of the puppies so interested people can verify their physical looks. Moreover, details about age, medical fitness, temperament, training, and overall health are also provided by reliable sellers.
Dachshunds of Craigslist is a Facebook page that helps find abandoned, neglected or surrendered Dachshunds on websites such as Craigslist and assists them in locating a forever home for adoption and rescue. Created in February 2019, the page is public and has 12,651 members in cooperation with dachshund rescues across the United States.
Dachshunds of Craigslist Details
2. Local Animal Shelters and Dachshund Rescue Organizations
Undoubtedly, government-owned dog rescues and shelters are the number one source for happy and medically-assessed puppies. Although these organizations offer adoption services for a fee, they sometimes become overpopulated because of the increasing number of surrendered, abandoned, neglected, and stray dogs.
This overcrowding occasionally forces shelters to give away free dogs rather than having to put them down. Another favorable aspect of such organizations is that many are dedicated to a specific breed.
In many cases, everyone involved in the rescue or shelter will be specialized to deal with that particular breed, so you can rest assured that your puppy will be well-trained and expertly taken care of before adoption.
Not quite sure whether you're ready to make the commitment to a dachshund puppy? That's okay! You can volunteer with a dachshund or general shelter. Spending time with the breed – and with dogs as a whole – can help you decide! Get to know the volunteers and the animals, ask questions, and interact. Volunteering is a wonderful benefit to the shelter, too, as shelter staff are sometimes overwhelmed.
Animal rescues and shelters are always looking for good foster homes for young puppies that need a loving and secure place to rehabilitate until they are adopted. If you decide to keep the puppy, the shelter might offer you a discount or let you adopt the puppy for free.
Dachshund Rescues Near You
We've compiled a list of several dachshund rescues across the United States. Do your due diligence and check the shelters out before you adopt, or look for shelters in your own area if you see none listed here.
Dachshund Paws & Pals Rescue Details
Dachshunds Only Rescue Details
Dixie Dachshund Rescue, Inc. Details
3. Local Breeders
Local dog breeders are another reliable source to find happy, vaccinated, microchipped dachshund puppies, absolutely free. There are a number of reasons reputable breeders may offer free dachshund puppies. Most commonly, their dogs simply aren't selling as quickly as they'd anticipated.
In some other instances, the breeder may be closing the business or relocating, and remaining puppies are in need of homes. Discounted puppies or free dogs are sometimes made available if this is the case.
Sometimes, breeders offer the litter "runt" for free, or another puppy that's deemed unsuitable for sale. You can get free dachshund puppies this way, or if a dam or sire is being retired.
The American Kennel Club (AKC) and the Continental Kennel Club (CKC) are the best resources for authentic breeders across the United States. Their massive directory helps you find breeders in your area or nearby and provides all the details to verify their credibility and reliability.
AKC Breeder Clubs Referral Contacts for Dachshunds
Breeder Referral:
Breeder Name: Cindy Niles
Email Address: dcafindadachs@gmail.com
Address: 3062 S Section Line Road, Delaware, Ohio, United States
CKC Preferred Breeders
Mac's Kennels Details
Arizona Ground Hounds Details
4. Other Resources
These resources can help you find free dachshund puppies, but you must verify their credibility independently:
Pet Adoption Clinics and Events
Local Vet
Volunteers from Dog Rescue Groups
Classified Ads in the Newspaper
Friends and Family with pets
More Dachshund-Related Guides: Best Dachshund Breeders in California.
What You Should Know When Searching For Free Dachshund Puppies
Puppy scammers usually post information about fake litters online or pose as breeders to sell puppies. This is more common on websites such as Facebook, Instagram, and Craigslist, where scammers construct an entire profile and pose to be a reliable breeder by stealing information from them.
You could suffer a significant setback if you don't check out your source carefully. For instance, you could receive a sick or injured puppy, or worse, never get a puppy, even after continuous communication and assurance.
The last thing we want is for you to become a victim of fraud, so here are some red flags to look for in the sources that are claiming to give you 'free' or discounted puppies:
Lack of telephonic communication: Consider it suspicious if the seller does not communicate via phone or video call (if not in person) and prefers only emails or third-party communication. Reputable sellers will always provide a phone number and prefer to meet you personally to settle a deal. In addition, fake sellers are usually located outside the United States, which is why they hide their phone numbers and other personal details to avoid being trailed.
Using copycat or online photos: Dog pictures are abundant online, and certain websites provide them for free. Unfortunately, scammers often use such images for advertising their animals. So, instead of relying on pictures, always search for the text in the ad to confirm that the seller is using an original photo, not a copied one.
Vague mode of payment: To avoid exposing themselves, fraudulent sellers usually ask clients to wire money, make payments via gift cards, or use apps like Venmo. These are incredibly unreliable and non-secure methods of payment, and if something goes wrong, it is doubtful that you'll get a refund. Therefore, choose a credit card or PayPal to make payments since these are the most reliable payment methods.
Claims of breeder badges: Remember that the American Kennel Club (AKC) does not give badges to breeders. For example, if a seller claims to register their dogs with a particular organization, always contact the organization to double-check.
More Dachshund-Related Guides: Best Ceramic Dog Bowls and Best Dog Wagon Strollers.
Conclusion For "Where Can You Get Free Dachshund Puppies"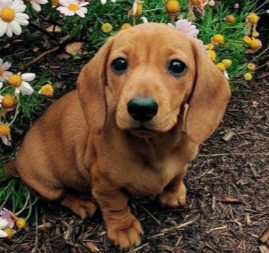 We hope our list of resources will help you connect with reliable and authentic pet enthusiasts looking to find loving homes for dachshunds in need. Regardless of the resource you use to adopt a dachshund for free, always verify their information and be wary of any red flags.
If you find this guide, "Where Can You Get Free Dachshund Puppies," helpful, you can check out these other dog-related articles from our team:
Before you begin your search for free dachshund puppies, you can learn more about this dog breed by watching "10 Things Only Dachshund Dog Owners Understand" down below: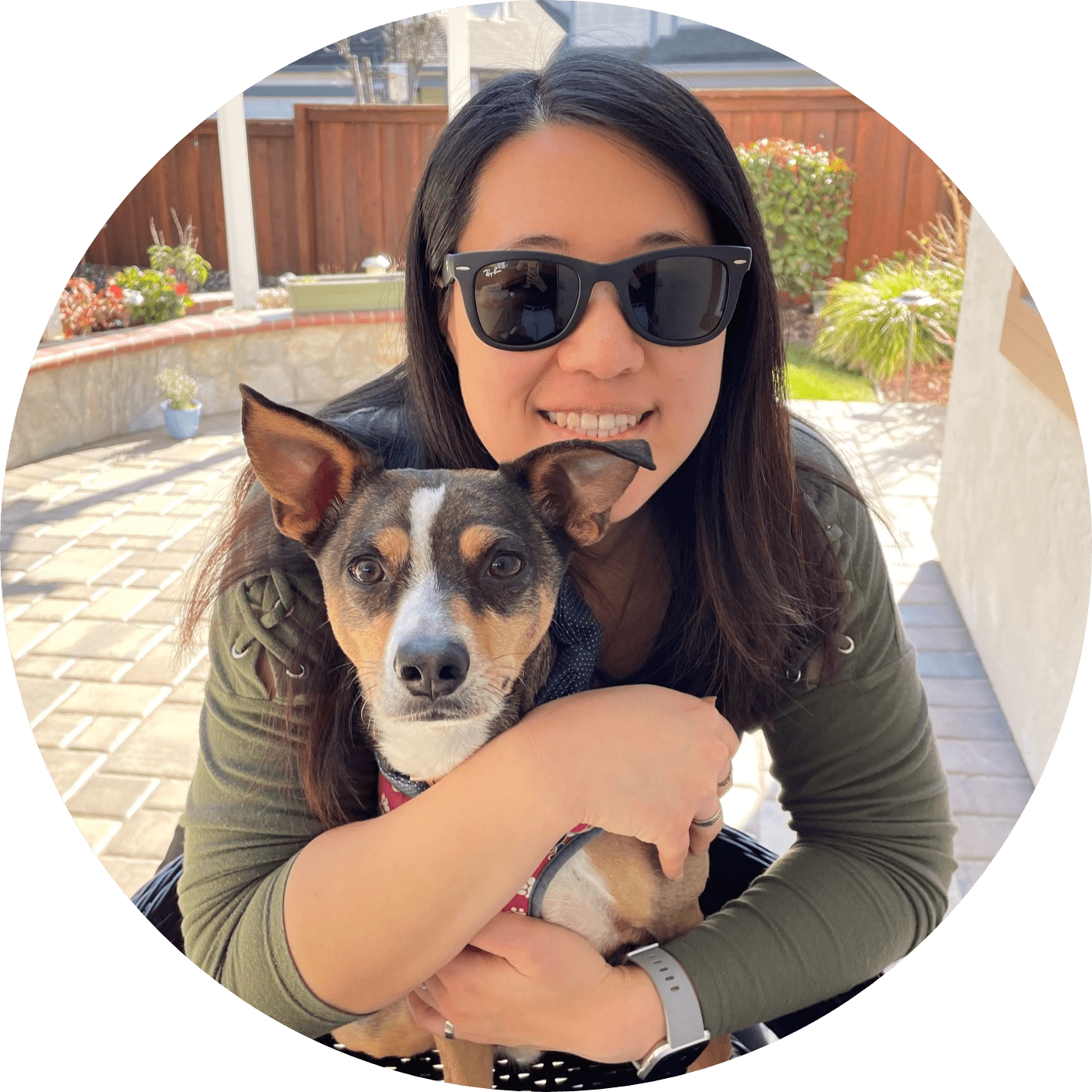 Dr. Sabrina Kong graduated from the Royal Veterinary College in England in 2016 and has been working at a small animal clinic in Northern California since then. She grew up in the Bay Area and got her bachelor's degree from Cal Poly San Luis Obispo. She also became a Certified Canine Rehabilitation Practitioner through a program at the University of Tennessee.
When she isn't in the clinic taking care of her four-legged patients, she enjoys traveling and trying new foods with her friends and her three-legged dog, Apollo. She adopted Apollo from her clinic when he was a puppy with numerous health issues. Dr. Kong truly cares about taking care of animals.