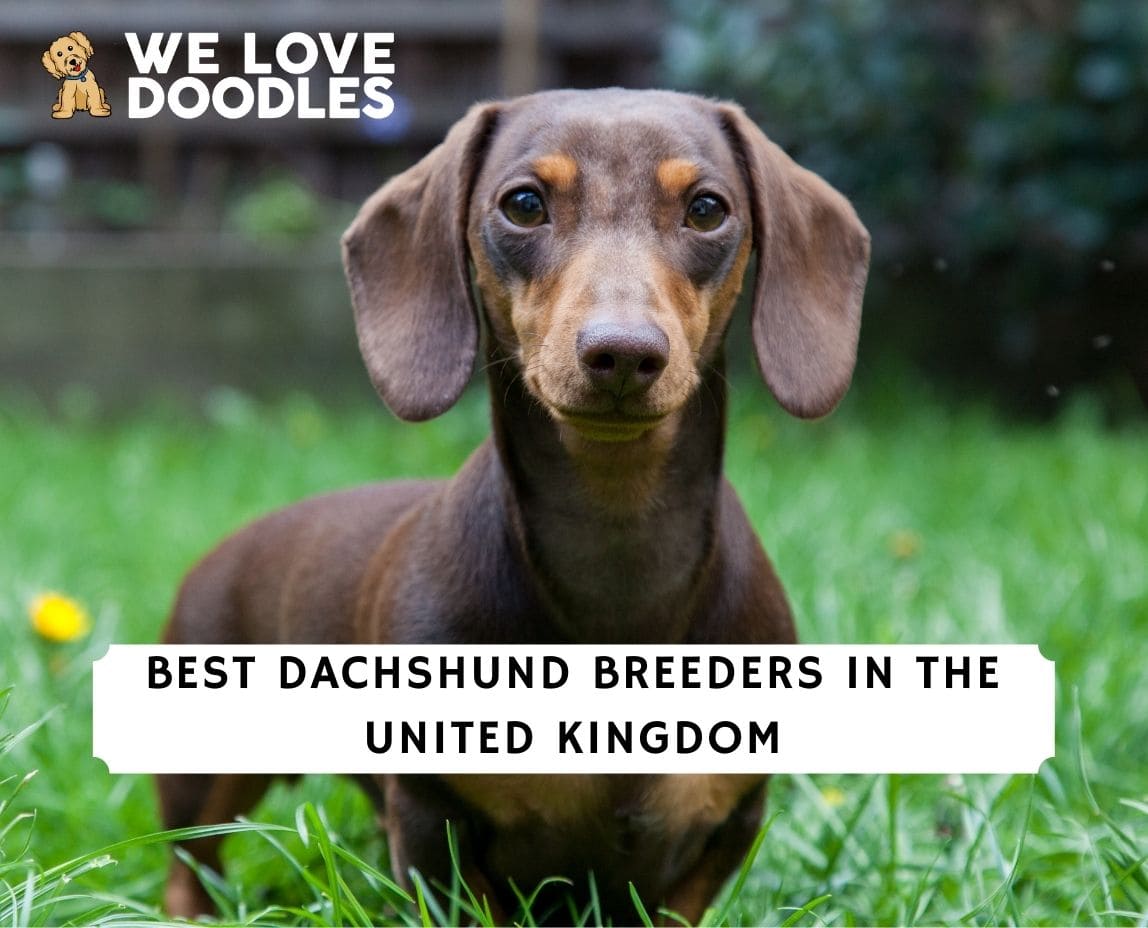 Here's what you need to know if you're searching for the best Dachshund breeders in the United Kingdom. Looking for a good Dachshund breeder in the United Kingdom? If so, we're here to help. Dachshunds are an adorable breed that makes excellent family companions.
They have a lively disposition and come in a wide range of colors, from chocolate and tan to black and cream and more. There are also many different types of Dachshunds, from smooth Dachshunds to longhaired Dachshunds.
Before scrolling down this list of Dachshund breeders in the UK, check out these other breeder recommendations: Best Cocker Spaniel Breeders in the United Kingdom and Best Samoyed Breeders in the United Kingdom.
Dachshund Puppies For Sale in the United Kingdom
If you live in the UK and want to get a Dachshund, make sure that you're purchasing your Dachshund from a reputable breeder.
By ensuring that you're purchasing from a reputable breeder, you can take comfort in knowing that your puppy is not only well taken care of but it's also both happy and healthy.
Some breeders also provide you with tips in taking care of your Dachshund as they're exceptionally familiar with the breed.
They may also provide you with a puppy pack, and some breeders are even happy to take care of your puppy when you go on holiday. Avoid puppy mills when looking for a Dachshund puppy as they produce unhealthy dogs.
1. Country Style Dachshunds
When it comes to purchasing a Dachshund, you can't go wrong with Country Style Dachshunds. They pride themselves in producing the healthiest and happiest Dachshund puppies and have decades of experience with dogs.
All of the Dachshund puppies come from healthy studs and dams, and the puppies are allowed to roam around the natural valleys and woodlands around the area.
Their website has extensive information, from the stud dogs and dams on their property to more information about the breed.
When it comes to purchasing a puppy from Country Style Dachshunds, they've got five weeks of free puppy insurance with the Kennel Club along with a wellbeing diary for your puppy.
If you'd like, you also have the option to receive a complimentary welcome puppy box supplied by Royal Canin straight to your door.
This includes puppy biscuits and training treats, a fleece blanket, and so much more. If you have any further queries regarding Dachshund puppies, it's also exceptionally easy to get in touch as they promise to respond in a timely manner.
Country Style Dachshunds Details
2. PiggleFairy Puppies
If you've always wanted smooth coat Dachshunds, there's no better place to get one than from PiggleFairy Puppies. Located in Norfolk, all puppies play with young children and other pets, so you can assure that they're well-socialized.
They are also council licensed breeders and have exceptionally high standards. Their puppies are vaccinated, wormed, and regularly seen by vets.
They also get fed a high-quality diet and are well-socialized. In terms of colour, you can choose from various colors ranging from black and tan to shaded red, chocolate, tan, etc.
Their website also provides more information on the dogs they currently have and upcoming litter. They also have a puppy gallery that showcases many adorable photos of their puppies.
PiggleFairy Puppies Details
3. Emeraldax
Emeraldax is a breeder of miniature long Dachshunds and smooth Dachshunds. All puppies are raised at home with their children and family, so you can be assured that they are well-socialized and will get the love they deserve.
They have information about all of their dogs and puppies on their website. If you would like to apply for a puppy, you can also download their puppy application form and fill in all information.
For your knowledge, they also have plenty of information about Dachshunds and talk about various Dachshund health problems to be aware of.
In the unlikely scenario that you run into any issues with your Dachshunds, Emeraldax has a satisfaction guarantee where Dachshunds can go back to Emeraldax at any point in their lives as their happiness and care is the breeder's main priority.
Emeraldax Details
4. Douglas Hall Kennels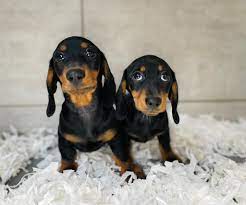 Douglas Hall Kennels are a family-run business, and they have a passion for both dogs and puppies. All of their puppies are treated like members of their families, and they take it upon themselves to ensure that all of their puppies go to the best home.
Douglas Hall Kennels is also a fully licensed breeder regulated by the Pendle Borough authorities. They also have weekly visits from their vests and closely follow their advice.
All of the pets they sell are bred in Douglas Hall Kennels's fully licensed and regulated U.K. kennels. Puppies are raised at the highest standards and leave no earlier than eight weeks old. In addition, you'll also get Royal Canin Puppy food with your puppy – to help it settle in.
Douglas Hall Kennels Details
5. Kellys Kennels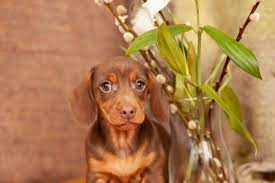 Kellys Kennels are fully licensed breeders with kennels built to a high standard while having the necessary veterinary supervision. In addition, all of the puppies at Kellys Kennels are bred by the breeders themselves.
They also allow viewings for their puppies and encourage individuals to come and see them. Kellys Kennels is also a fully licensed breeder with their puppies checked at the vet, vaccinated, micro-chipped, and more.
Each puppy is given the proper individual examination, and they are also a regulated UK dog breeder. You will also be provided with a Royal Canin food pack when you get your puppy.
In addition, if things don't work out with your puppy, Kellys Kennels is more than happy to take the puppy back as the puppy's welfare is always the highest priority.
Kellys Kennels Details
6. Orchdachz
Orchdachz is a kennel club assured breeder and a five-star council licensed breeder of miniature smooth Dachshunds. Not only are the Dachshunds bred to the highest standards of welfare and health, but they are also well socialized and brought up around children.
If you would like a new puppy from Orchdachz, you are encouraged to visit the puppies as much as possible. With your puppy, you will get free insurance, a puppy pack, puppy food, all kc documents, a puppy information pack, along with a puppy contract. You'll also get plenty of support from Orchdachz in case you have any further queries.
Orchdachz Details
7. Devon Deluxe Dachshunds
Last on the list of Dachshund breeders in the UK is "Devon Deluxe Dachshunds." Devon Deluxe Dachshunds specializes in miniature longhaired Dachshunds.
All dogs live indoors and are very much a part of their family. Not only are they well-socialized, but they're also happy and healthy puppies.
They have information on both their dams and sires online and expected litters and currently available puppies. If you are interested in a puppy, you can fill out the application of interest.
All puppies also complete KC registration and have at least two thorough vet checks. They are also PRA tested, and you will receive a lifetime of support from the breeder.
Devon Deluxe Dachshunds Details
Conclusion For The "Best Dachshund Breeders in the UK"
There are plenty of reputable Dachshund breeders in the UK. It all depends on what you like and which particular breed you're looking for. Make sure that you're able to view your Dachshund puppy and both parents if possible.
It's also a good idea to have a look at where your Dachshund puppy is bred – so you have an idea of the home and whether it's a safe and loving place for your puppy.
Make sure that you're avoiding puppy mills – places that breed puppies quickly, and select a breeder that's responsible. This will help ensure that you've got a happy and healthy puppy that's well-socialized.
For more guides similar to this list of Dachshund breeders in the UK, check out these article recommendations:
Before you purchase a Dachshund from a breeder in Michigan, you can learn more about the breed by watching "Owning a Dachshund – The Pros and Cons" down below: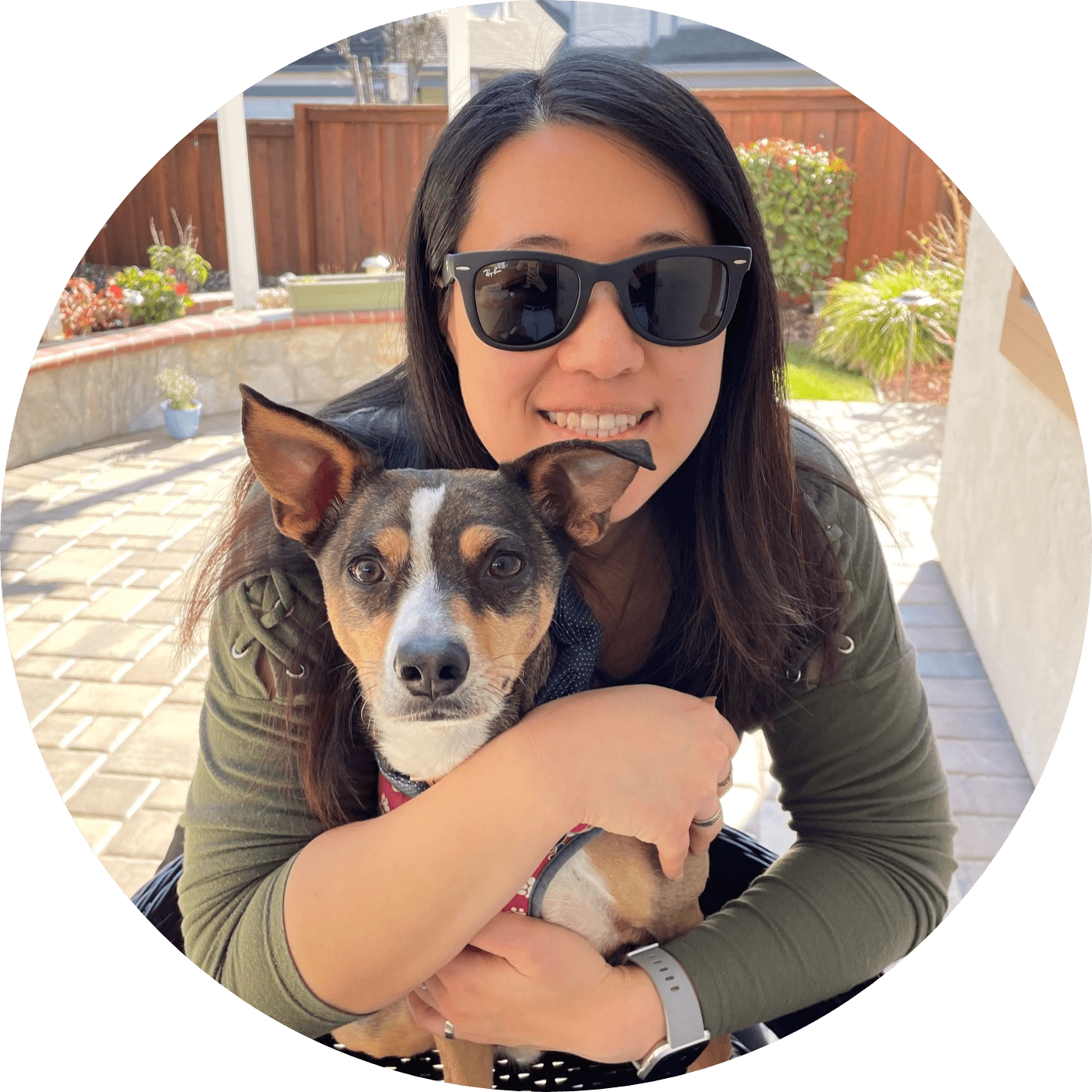 Dr. Sabrina Kong graduated from the Royal Veterinary College in England in 2016 and has been working at a small animal clinic in Northern California since then. She grew up in the Bay Area and got her bachelor's degree from Cal Poly San Luis Obispo. She also became a Certified Canine Rehabilitation Practitioner through a program at the University of Tennessee.
When she isn't in the clinic taking care of her four-legged patients, she enjoys traveling and trying new foods with her friends and her three-legged dog, Apollo. She adopted Apollo from her clinic when he was a puppy with numerous health issues. Dr. Kong truly cares about taking care of animals.