Here's what you need to know if you're searching for the best Samoyed breeders in the UK. The "Sammies" or Samoyeds are one of the prettiest dog breeds. Many would assume that this white beauty is a lap dog that wouldn't want to mess up its snow-like fur.
Samoyed owners are the first to disagree because, despite their dainty appearance, these fluffy Sams are outgoing, athletic, and game for outdoor activities. Moreover, these dogs are impish canines with an impressively tenacious work ethic and unwavering loyalty to their owners.
Before scrolling down this list of Samoyed breeders in the UK, check out these other breeder recommendations: Best Cocker Spaniel Breeders in the United Kingdom and Best Golden Retriever Breeders in the United Kingdom.
Samoyed Puppies For Sale in the United Kingdom

Bringing a Samoyed home to your family is an excellent decision. This dog has a wonderful personality and loves being around its pack members. Ensure you bring home a Samoyed from a trusted breeder. If you live in the United Kingdom, here are some reliable Samoyed breeders that you can get in touch with.
Samoyed Product Recommendations: Best Dog Shampoo For Long Hair and Best Dog Crate Alternatives.
1. Annecy Samoyed
Founded in 1952, Annecy Samoyed was the brainchild of Margaret Wilcock. With the help of the Samoyed Ch. Snowpack Storm, her kennel became the resource for the finest Samoyed bloodlines in all of the United Kingdom.
What started with a single Samoyed grew to 30 champion dogs, making Annecy one of the country's distinguished and top-of-the-line Samoyed kennels. However, being able to repeatedly and consistently produce premium and healthy Samoyeds is a lot of work.
This is why this kennel promotes limited breeding to uphold the Samoyed's natural characteristics. It is a top priority that Annecy produces Samoyeds who have similar looks, build and temperament to the genuine Samoyed.
The breeding standard is high, emphasizing effort and dedication to quality over quantity. And the breeding standard of Annecy pays off because not only have they established a reputable name in the United Kingdom, but their Samoyed has also won titles from overseas competitions.
Annecy Samoyed Details
2. Kynoch Samoyeds
This small Samoyed kennel is located in Dollingstown, Orchard County of Armagh in Northern Ireland. What started as a personal quest to find out if a Samoyed is the right dog for their family quickly turned into a lifetime commitment, but it was not an easy journey for the husband and wife owner of Kynoch Kennels.
Delays in getting their first Samoyed were inevitable but, finally, in 1994, the dream of having their white furry companion finally happened. One of the many successes of this small and family-owned kennel is winning titles in different Samoyed shows.
The first family Samoyed, Dilroth Princess Sutska or Sutska, was a natural beauty, and at four years old, she had already won her first Green Star.
The Kynoch Samoyeds are show dogs and family animals. The kennel insists on limited breeding, and all litters are planned to ensure that the female dogs are healthy through the pregnancy until the delivery.
Kynoch Samoyeds Details
3. The British Samoyed Club
Not necessarily a dedicated breeder, the British Samoyed Club is all about Samoyeds, and they are usually responsible for the different Samoyed shows every year. Remember that there are very few breeders, with most being small families who share their Samoyeds with families and meticulously screened individuals.
The British Samoyed Club truly cares for Samoyeds. When Samoyed puppies and dogs are rescued and need to be rehomed, they help find new homes. The British Samoyed Club would love interested families who want to have their own Sammies to get in touch with them.
The British Samoyed Club Details
4. Samoyed Rescue Association (UK)
Last on the list of Samoyed breeders in the UK isn't necessarily a breeder but will help you find a Samoyed companion. Samoyed Rescue Association is the oldest Samoyed organization in the United Kingdom.
Not only does it organize the Championship and Open shows in the United Kingdom, but it also provides overall support for individuals who are interested in owning a Sammie or rescuing one.
Several Samoyeds are abandoned in the United Kingdom. When this happens, these Sammies find themselves in a difficult situation without the protection and care from the people they trust.
This is where the Samoyed Rescue Association comes into play to connect people who want to bring home their very own Samoyeds to the rescued Sammies. Yes, you won't be bringing home a 7 to 8 week-old puppy, but you are opening your home to a Samoyed in need, which is equally beautiful.
Samoyed Rescue Association (UK) Details
What to Look For in Your Future Samoyed Puppy From The UK
Of course, you want it to be adorable, and you'd probably pick the cutest, whitest, and fluffiest in the litter, but you should look further before deciding which puppy to bring home. Here is a simple checklist, so you don't just settle for the looks of a Samoyed puppy:
1. Pick Alert and Bright Samoyed Puppies
Samoyed dogs are naturally watchful. It is not a habit that they learn or adapt as they age. Instead, it is a characteristic that they are born with and a trait that they carry well into their lives.
When taking your pick on your future Samoyed, go for a little one that is naturally curious and excited. You might want to give the skittish or withdrawn puppy a chance, but it's best to go for the outgoing one.
A shy and standoffish puppy may indicate a handful and challenging puppy to care for. If you are up to a more fulfilling but not necessarily easy journey, you are more than welcome to open your home to a shy Sammie.
2. Head for the Playful and Full-of-Life Sammie
One of the best ways to describe a Samoyed puppy is playful. Consider this when looking at a litter. Again, you can pick a subdued one, but a Sammie that is fearful of being around people or appears anxious to engage in play can have socialization issues.
This indicates that the breeder may have lacked in incorporating socialization training to the puppies. You also have to consider that a passive puppy may also signify being a sick puppy. Again, another red flag for you to further research the breeders and your other options.
3. A Sam with Good Parents
One of the best ways to forecast if you will be bringing home a good Samoyed is by looking at its parents. And this is where your prospective breeder plays a part because they should be willing to show the parents of a particular litter.
Of course, with the global safety precautions being implemented, personal visits are not the only way to meet the Samoyed parents. Video calls are one alternative, with the breeder sharing the parents' registration papers and medical history when asked. All these paper works should be readily available.
Breeders who proactively discuss these and the possible genetic issues based on their experience with the parents score additional points when it comes to trustworthiness and credibility. If your breeder is hesitant or keen on making excuses to share this information, reconsider because this is already a warning sign.
4. A Samoyed with a Clean Bill of Health
One of the critical discussions between a breeder and a potential new fur parent is the current medical state of the puppy. A vet should check all newborn puppies—the sooner, the better—ideally, right after birth.
Initial vaccination and deworming are also the breeder's responsibility and one that you have to be strict about. Ensure you get a Samoyed that comes with a health guarantee.
You will have peace of mind knowing that you bring home a Sammie with no hidden genetic disorders. Sure, you can have your own trusted vet perform an overall assessment, but this might be too late, especially if the puppy has already been released to you.
Conclusion For The "Best Samoyed Breeders in the UK"
Don't be blindsided by its fluffy appearance because a Samoyed can be quite a handful. You can count on them to execute several tasks simultaneously and follow and learn new commands. This means that they can get physically and mentally bored quickly.
And bored dogs are unhappy dogs that can transition to depressed and aggressive canines. But, on the other hand, they know they are bright, and because of this, they tend to become independent thinkers.
This can be a challenge for fur parents with less experience in handling dogs who can be a little stubborn. But, yes, you can count on your Samoyed pet to be your outdoor buddy and watcher.
But in the aspects of being a guard or protection dog, you are better off with another breed. For example, consider this—if a burglar comes to your house, your Sammie won't chase the thief away but will engage the person to play.
Having your real-life white stuffed animal is a dream come true for families, and there's nothing as adorable as a Samoyed. But, whether you get your Sammie from a reputable breeder or a rescue shelter, life will never be quite the same with this white ball of fluff.
For more guides with mentions of the Samoyed dog breed, you can check out:
Before you purchase a Samoyed from a breeder in the United Kingdom, you can learn more about the breed by watching "The Samoyed Dog – Everything About The Breed" down below: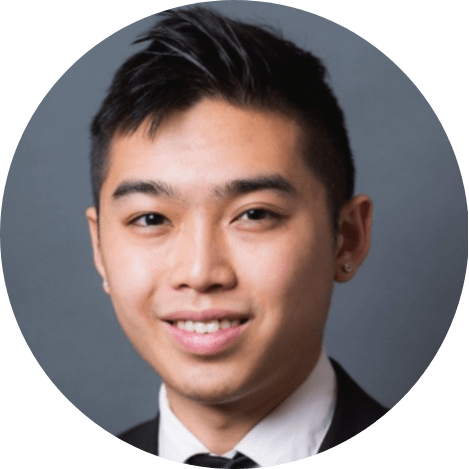 Andy is a full-time animal rescuer and owner of a toy doodle. When he's not saving dogs, Andy is one of our core writers and editors. He has been writing about dogs for over a decade. Andy joined our team because he believes that words are powerful tools that can change a dog's life for the better.
Why Trust We Love Doodles?
At We Love Doodles, we're a team of writers, veterinarians, and puppy trainers that love dogs. Our team of qualified experts researches and provides reliable information on a wide range of dog topics. Our reviews are based on customer feedback, hands-on testing, and in-depth analysis. We are fully transparent and honest to our community of dog owners and future owners.