If you're searching for the best low-maintenance pets that like to cuddle, you've come to the right place. A lot of people can attest to the fact that owning a pet is similar to having a child.
The pet becomes that living animal that relies on you to survive – in other words, the furbaby. Most people want to adopt a pet, but it is sometimes impossible due to your current family dynamics and schedules.
A hectic schedule can have a different meaning for everyone, as "being super busy" can mean days and weeks in another state or country, unending overtime at work, handling three toddlers and a baby, or side jobs during the weekends.
Toss in a pet to this schedule, and you have more than you can handle. But if you still want a pet and are looking for a low-maintenance one who can return your affection and is fond of cuddles, this is the right place to be.
Before you scroll down this list of low-maintenance pets that like to cuddle, you can check out these other pet recommendations from our team at We Love Doodles: Top Low Energy Hypoallergenic Dogs That Don't Shed and Best Dogs That Don't Bark or Shed.
What Are Low-Maintenance Pets?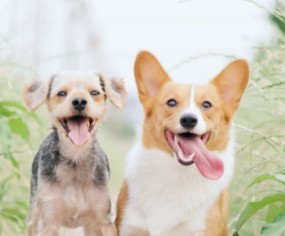 The love, loyalty, companionship, and protection pets can offer are irreplaceable. However, you have to accept that owning a pet requires additional responsibilities and expenditures, plus the need to allocate quality time for them. So it is only fair if some are looking for low-maintenance pets.
These are animals who don't demand too much time from you. They don't need much time to care for, and the financial allocation is also minimal. Most of these pets wouldn't mind being alone for most of the time and would settle for occasional physical activities with you.
Low-Maintenance Dog Breeds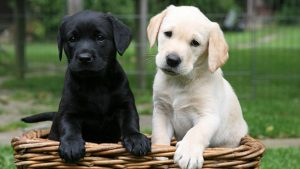 Dogs are not tagged as man's best friend for nothing. Almost everyone's first option when having a pet is to have a canine buddy, and you can't blame them because dogs are the best companions and are fiercely loyal and loving. They're pleasant to the eyes, too, so it is a win-win for everyone. And the good news is that dog breeds are both low-maintenance and perfect cuddle buddies.
These breeds are perfect for you because they are not clingy for attention and would love to spend any time you are willing to share with them. Regarding maintenance, dogs' regular exercise and grooming needs are the most important. Most importantly, even if the below breeds are low-maintenance, they are not to be left alone, so plan out if you annually go on vacations.
Here are just some of the best breeds that like to cuddle and at the same low maintenance:
1. Cavalier King Charles Spaniel
This puppy forever breeds a gentle and mild-mannered dog that is affectionate and adaptable to any family situation. These small to medium-sized dogs are at their happiest place when they're snuggled against you or with another dog. They'll happily spend the afternoon napping, snuggled against your feet. This breed loves being around its owner and will be your furry shadow.
When you are home, you can expect this adorable canine always be around you, either walking next to you or after you or sitting near you when you are doing something. Cavaliers weigh between 11-18 pounds and are easy to train. It does have grooming needs like regular hair brushing and the occasional visit to the groomer.
Related: Best Cavalier King Charles Spaniel Breeders in the United States and Best Shampoos For a Cavalier King Charles Spaniel.
2. Maltese
The Maltese dog breed is one faithful lap dog, and yes, it is a pretty low-maintenance dog. These adaptable white furballs will calmly sit with you and bask in your cuddles. It will trot around with you to tick off some exercise needs, so you don't need to start jogging to give them some physical activities.
You will also be surprised that Maltese dogs hardly shed at all, so if you are worried about grooming maintenance, then there is no need to stress over it. These dogs can be a little stubborn, but with some training and treats, you have yourself a life companion.
3. West Highland Terrier
Another terrier known for its cute antics, the West Highland Terrier is an easy-going, laid-back companion and the perfect pet for you and your busy lifestyle. Westies make great pets because their energy level is moderate and easy to train.
They love cuddles and love returning it double to you. Being around you and pleasing you is one thing that keeps them going. However, they require adequate grooming maintenance, so you must regularly brush their coat and remove the dead hairs.
Related: Best West Highland Terrier Breeders in the United States and How Long Do Westies Live?
4. Basset Hound
This is one of the laziest dog breeds ever. They are low-key and extremely patient with you, other humans, and animals. You'd even feel like they don't care at all if you were home at all. The soulful expression of Basset Hounds glows even brighter during cuddle time.
It might be hard to believe they are happy because of their naturally "down" face, but they relish your kisses and huddles. The only maintenance you need to remember is that these dogs need a thorough brushing three times a week, and you always have to ensure that their ears are clean and without any wounds.
5. Pug
Consider them a walking and barking pile of love and cuteness that will love eating snacks and spending time with you. These chubby little puppies can live with anyone and want to be spoiled with your kisses, hugs, and cooing.
You have to initiate the exercise for these balls of laziness; they'd spend their mid-mornings and afternoons munching and napping somewhere. Pugs do shed, but minimally so you only need a little brushing twice a week.
Related: Best Brushes For a Pug.
Other Low-Maintenance Pets That Like to Cuddle
If getting a puppy is out of your options, then brighten up because other pets would love to return your affection. Of course, fishes are out because they can't cuddle back even if they are low-maintenance. Most of them might not even recognize you, much less let you touch them.
Snakes would be another option, but you and your family members might not be too comfortable and secure with you cuddling a foot-long snake. While this may appeal to some, most will not want to shower a snake with hugs and kisses.
Here are some other options for pets:
1. Cats
Although they have a reputation for being aloof and a little spoiled, cats are affectionate and would love to cuddle you – on their terms. Some cat breeds like the Cornish and Rex, Siamese, Sphynx, and Peterbald cats are more open to showing affection to you, so that they can be a great choice.
As far as maintenance is concerned, your cat's initial investments might not fall under low maintenance, but after your pet settles in your home, there's very minimal that you have to do. Cats are the perfect balance between a great companion and a minimal-effort pet.
Since they are natural hunters, they tend to look for their own and provide entertainment. Again, cats would welcome your affection when and where they want it, so it is okay if you don't shower your cat with your time and affection 24/7. But their purring is a satisfying sound when they want to cuddle you.
Related: Why is My Dog Fixated On My Cat and Do Poodles and Cats Get Along?
2. Guinea Pigs
This is a more lovable option than a hamster, and they are also fluffy and cute. They make great pets, and they love being cuddled. What's surprising and would make your heart melt is that guinea pigs show their emotions very well, so you will know how they feel about you by how they look and cuddle back.
3. Rabbits
Some rabbits are not advisable as pets, especially if you have kids in the household, so opt for a Californian or Himalayan rabbit. These small, cuddly rabbits are adorably fluffy; like most rabbits, they are low-maintenance and easy to take care of. They are quiet little companions who rarely make a mess, and they would leave everything – food included – just for some playtime and cuddle time with you.
4. Pot-Bellied Piggy
No, you are not talking about the huge pigs that are dirty with rough, coarse hair. What you would want as a pet is the Vietnamese pot-bellied pig. This kind of pig grows until medium size, and the growth stops there. One thing you need to know about this possible pet is they love and crave affection.
If you are looking for a low-maintenance pet who is loyal and sweet and would be your little shadow anywhere, this piggy is the best option. It will follow you tirelessly and curl up on your lap or beside you as you watch your game or shows.
5. Chinchillas
When it comes to maintenance, this pet only needs the basics, like cleaning and feeding, and it is not difficult to take care of them. They are beautiful, small, and give the best cuddles.
Conclusion For "Best Low Maintenance Pets That Like to Cuddle"
Deciding whether to adopt a pet is still a considerable undertaking. The pets mentioned above are not as demanding when it comes to maintenance as other animals, but they need you to care for them and make the best decisions.
For more guides similar to this list of low-maintenance pets that like to cuddle, you can check out these other recommendations from our team at We Love Doodles:
You can learn more about low-maintenance pets by watching "Top 10 Low-Maintenance Pets You'll Love" down below: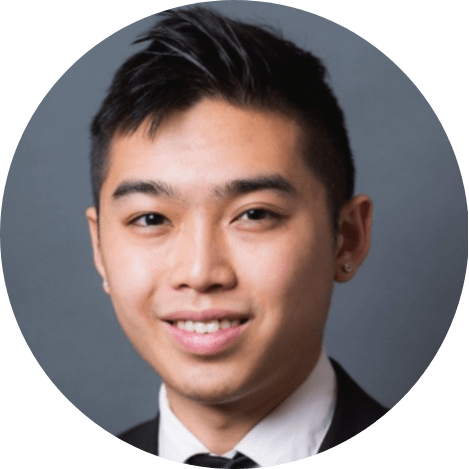 Andy is a full-time animal rescuer and owner of a toy doodle. When he's not saving dogs, Andy is one of our core writers and editors. He has been writing about dogs for over a decade. Andy joined our team because he believes that words are powerful tools that can change a dog's life for the better.
Why Trust We Love Doodles?
At We Love Doodles, we're a team of writers, veterinarians, and puppy trainers that love dogs. Our team of qualified experts researches and provides reliable information on a wide range of dog topics. Our reviews are based on customer feedback, hands-on testing, and in-depth analysis. We are fully transparent and honest to our community of dog owners and future owners.