Do Poodles and cats get along? Is your Poodle getting bored at home? You do everything right, from its diet to exercise, but it still seems restless or lethargic. Perhaps your dog needs another furry friend if you are at your wit's end.
A Poodle and cat combination is a good option, but you want to be sure you can handle them under one roof. Getting cats and dogs to adjust to living together can be tricky, but it is doable. If you're planning to get a Poodle and a cat, then read this guide before you bring them home together.
Before scrolling down this guide "Do Poodles and Cats Get Along," check out these helpful articles: Are Poodles Good Guard Dogs and When is a Toy Poodle Full Grown?
Are Poodles and Cats Friendly?
Yes! Poodles and cats get along better than most cat-dog combinations. However, there might be some exceptions. A lot of factors could affect how well your pets take to each other, including:
Age
When they were introduced
How they have been introduced
Temperaments
Poodle Temperament vs. Cat Temperament
Dealing with cats can be complicated. While each cat has a unique personality, they share some traits that make it hard to predict their behavior. Cats tend to be aloof, independent, and strong-willed.
They may show affection and loyalty but on their terms. Of course, you can't expect cats to obey your commands consistently, but they can be trained to behave properly indoors. Poodles, however, are much more likely to get along with other dogs and animals.
Not only do they have a herding instinct but also a protective one. Poodles spend equal amounts of time playing with other pets and chasing them.
Poodles think of everyone living in the house as a family and act that way. This means it is a good sign if your Poodle treats the family cat the same as everyone else.
Related: Important Facts About The Moyen Poodle and Silver Standard Poodle Guide.
What Type of Poodle Gets Along Better With Cats?
Poodles come in various sizes. Some are even the same size as the cat. Therefore, it may seem like a good idea to choose a cat similar in size to your Poodle, or vice versa.
You may need to rethink this. The smaller the Poodle size, the more aggressive their personality will be. Try to get a bigger Poodle if you want a gentler companion.
A Standard Poodle is your best bet. It stands 22 inches tall and weighs in at 45 to 70 pounds. The size difference will be noticeable as cats usually weigh around 10 to 15 pounds. But these Poodles are calmer than their tiny counterparts.
Related: Black Toy Poodle Guide and How Do I Help a Fat Poodle Lose Weight?
What Age Can a Poodle and Cat Be Introduced?
Puppies and kittens are still curious and energetic. However, the biggest benefit of young pets is training them in areas that need improvement. The younger the animal, the more impressionable it is.
When animals grow up together, they learn more about each other and start treating each other as a part of the family. This early socialization teaches them to play, live, eat, sleep, and fight without ever letting things escalate.
Tips for Introducing Your Poodle and Cat
1. Use Leashes and Crates
It would be best if you introduced your pets in a controlled environment. Provide them a safe space to interact so you can let them roam around freely later. Leash them or use crates when introducing them to ensure their safety.
2. Observe Their Interactions
There is no clear line between curious and hostile pets. If your pets show interest in another animal, that is a good sign. It's loads better than having them completely ignore each other. Take note that pampered and overindulged pets may become defensive or jealous.
3. Give Your Pets Individual Undivided Attention
Cats and Poodles are both loving animals. Both crave attention from their favorite humans, even the seemingly aloof cat. What pet doesn't fight for attention in a whole house? As a pet owner, you need to develop ways to give everyone the attention they need.
If you want your pets to not get into fights over you, then pay attention to them. Lavish them with physical affection and reward them with treats. You do not need to give them identical or equal treatment so long as each pet's emotional needs are met.
4. Keep Them Groomed
Trim their nails and keep their bodies clean with regular bathing. A healthy and clean body keeps your pet healthy in body and mind. Shorter nails and claws also mean less severe injuries if the inevitable tussle breaks out.
5. Put Their Energy to Use
Exercise is an important activity that pet owners often forget to schedule. We're not asking you to take your cat out to exercise. It is your Poodle that needs a daily 30-minute workout outdoors. This way, your cat can spend precious alone time at home while the Poodle has no pent-up energy left to trouble the cat.
6. Personal Space in the House
Give each pet separate beds, food containers, and water stations. These distinct territories will give your pets the message to stay out of the other's way. Your cat will thank you for keeping its litter box in a space the Poodle cannot reach. Crowding your pets or asking them to share is not a good idea.
7. Training
Both cats and dogs love to chase tiny animals in the park or the house. Usually, the bolder animal will chase the more timid ones. While chasing isn't a problem, the chased can become annoyed and lash out.
To avoid such scenarios, you should train your pets not to chase each other. Training should also include teaching animals about respecting each other's territories, following your family's schedule, and obeying your commands. Some trainers also suggest leaving one pet's belongings in the other's area.
This gives them a hint of the object's scent. The animal identifies the smell and finds its source. If the place is associated with happy events, your pet will let its guard down. However, that also depends on how the animal reacts to the object in the first place.
8. Make Them Do Activities Together
Eating, bathing, grooming, and similar activities can be done together. It simply helps reinforce the message that they are a family and need to get along. Ideally, this should be done from an early age.
Signs of Trouble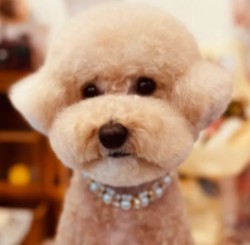 Hissing at each other or completely disregarding the other's presence may not seem like much. But if the behavior persists after a few weeks, it means you need to consider taking your pets to a trainer. If you don't nip this in the bud, you may have to give up on one of your pets.
If you already have one pet and are thinking of getting another, see how your first pet reacts to other species. A promising sign is if the Poodle or cat is curious or shows interest. If that vital interest is present, then your first pet may welcome a new playmate.
Dog Guide: How to Put Ear Drops in an Uncooperative Dog.
How to Resolve Fights or Tension Between Pets
Fights don't start on their own. If your pets are fighting, there is either an external reason troubling them, or one or both of them have hostile personalities. The best thing you can do in such situations is separate them from each other.
Change the environment by taking them outside or putting them in different rooms for a while. To prevent fights, watch out for hostility between your pets, negative body language, etc.
Pets pick up on the emotions of their owners, so they will sense it if they are nervous, depressed, or unsettled. So stay calm, and your Poodle and cat will pick it up from you.
Recommendations: Best E-Collars For Aggressive Dogs.
Conclusion For "Do Poodles and Cats Get Along"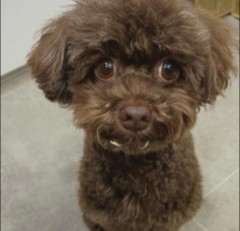 Do you wish to have both a house cat and a Poodle in your family? Cats and dogs have a reputation for being natural enemies, but it does not have to be this way. Our best advice so far is to be patient, observe your pets, and find ways to diffuse the situation.
If you find this guide, "Do Poodles and Cats Get Along," helpful to you, be sure to check out:
You can learn more about this topic by watching "Can Cats and Dogs Be Friends" down below: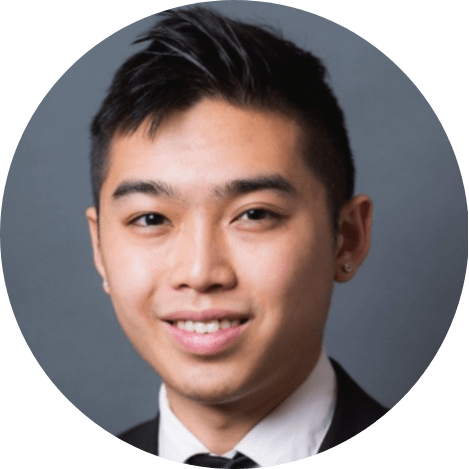 Andy is a full-time animal rescuer and owner of a toy doodle. When he's not saving dogs, Andy is one of our core writers and editors. He has been writing about dogs for over a decade. Andy joined our team because he believes that words are powerful tools that can change a dog's life for the better.
Why Trust We Love Doodles?
At We Love Doodles, we're a team of writers, veterinarians, and puppy trainers that love dogs. Our team of qualified experts researches and provides reliable information on a wide range of dog topics. Our reviews are based on customer feedback, hands-on testing, and in-depth analysis. We are fully transparent and honest to our community of dog owners and future owners.