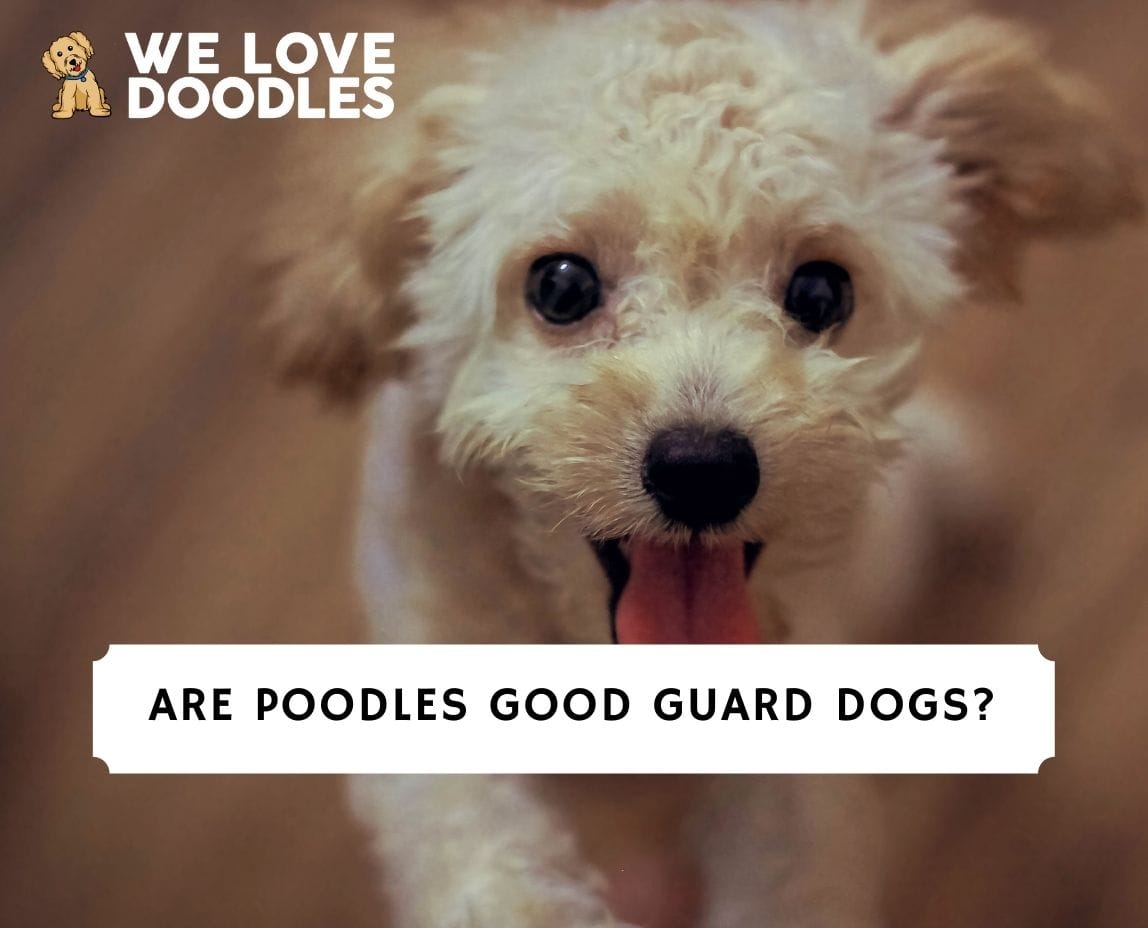 Are Poodles good guard dogs? Well – here's what you need to know. If you find traditional guard dogs like Doberman pinschers a bit intimidating, maybe you wonder if there are alternatives, such as Poodles.
Unfortunately, Poodles don't have the instincts needed to be good guard dogs. In addition, there is a difference between guard dogs and watchdogs. A guard dog needs a certain amount of aggression, while a watchdog may alert you to potential intruders.
Some Poodles bark when they sense potential danger. However, this isn't guaranteed, and you shouldn't get this breed if that is what you are looking for. So no, Poodles aren't good guard dogs.
That is because of their lack of aggression. Can Poodles be guard dogs? No, even with training, you won't be able to make a Poodle into an effective guard dog. There's no such thing as a reliable standard Poodle guard dog or standard Poodle attack dog.
Before scrolling down this article "Are Poodles Good Guard Dogs," check out these other dog guides: Silver Standard Poodle Guide and Important Facts About The Moyen Poodle.
How Do Poodles Behave?
Poodles are one of the most intelligent dog breeds. They were first bred as hunting dogs, and they were designed to be clever and responsive to humans. This means they're impressively easy to train.
They are also highly sociable, with being around their human companions being their favorite thing in the world. These dogs often bark, but not to keep away potential intruders.
If a Poodle barks a lot, it will probably be because it's spending too much time alone. These dogs tend to have separation anxiety. As touched on earlier, Poodles don't make good guard dogs.
Most people don't have the right aggression level to guard dogs. This especially applies to standard Poodles. Oddly, smaller types of Poodles are a little bit more aggressive. However, their size and lack of strength mean they won't be good guard dogs.
Related: Best Guard Dogs For Seniors.
Will a Poodle Protect You?
Poodles have a protective instinct, and yes, they may try to protect you. However, this breed doesn't have the aggression needed to attack.
That means that if an intruder tried to attack you, a Poodle probably wouldn't know what to do (other than bark). The dog may even run away, making them an ineffective guard dog.
Do Poodles Bark?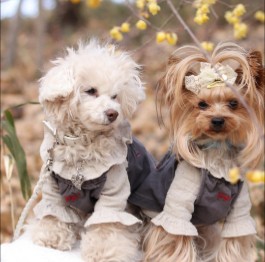 Yes, Poodles certainly do bark. A Poodle will probably bark a great deal if it senses danger. Your Poodle may do this in some circumstances and not others so that they won't be dependable.
One of the situations in which a Poodle may bark is suffering from separation anxiety. This means that your dog is anxious when you're away.
An example might be leaving the dog alone for long periods because you are at work. If you have a hectic schedule, a Poodle probably isn't a good choice.
One perk of the Poodle's barking propensity is that it may bark and alert you if it thinks there is an intruder. Your dog's barking should alert you of danger. Poodles aren't reliable in what they will bark at, though.
Related: Are Goldendoodles Protective Dogs?
Can Poodle Mixes Be Good Guard Dogs?
Whether a Poodle mix will be a decent guard dog (or at least a good watchdog) will usually depend on what kind of mix it is. In other words, it depends on what breed is mixed with a Poodle to get the mixed dog. However, something to remember about mixes is that each animal will be different.
For example, when comparing two Aussiedoodles, you may find one has more of the Australian Shepherd's traits while the other is more of a Poodle. Let's explore some Poodle mixes that may potentially be good watchdogs or guard dogs below.
1. Aussiedoodle
The Aussiedoodle is a mix of a Poodle with an Australian Shepherd. The Australian Shepherd's instincts and abilities as a sheepdog make it effective as a watchdog. After all, they were bred to be watchful over their sheep.
This is why many Aussiedoodles may prove to be good watchdogs. They should make plenty of fuss if they think you or your household are under threat. They're not considered guard dogs, though. In other words, they're unlikely to be incredibly intimidating.
2. Pyredoodle
The cross between a Poodle and a Great Pyrenees results in a Pyredoodle. The Great Pyrenees is an enormous dog with excellent guard dog abilities. That is why when you have a Pyredoodle, you have a good chance of enjoying the benefits of a good guard dog as well as a watchdog.
The Great Pyrenees mix is a strong and intimidating dog that doesn't hesitate to show aggression if it feels its home or companions are threatened. At the same time, however, they are sweet-tempered with the people they love. This breed was created to guard sheep against wolves.
3. Weimardoodle
A Weimardoodle is a mix of a Poodle with a Weimaraner, a large hunting dog. As the Weimaraner is an excellent watchdog, a Weimardoodle is likely to have similar abilities. In addition, this breed is protective of its human companions.
4. Dalmadoodle
A Dalmatian mixed with Poodle results in a Dalmadoodle. Dalmations are large dogs that some people successfully keep as watchdogs and guard dogs. When a Poodle is crossed with a Dalmation, the resulting Dalmadoodle will inherit many of the Dalmatian's characteristics.
Are Goldendoodles Good Watch Dogs?
As a mix between a Poodle and a Golden Retriever, a Goldendoodle is unlikely to be a good watchdog. Remember how friendly and open to strangers Golden Retrievers most often are.
Instead of being alarmed by a stranger on the property, it will probably wag its tail and be overly friendly. However, depending on your individual Goldendoodle's personality, it may bark to alert you if something unexpected happens.
That is why a Goldendoodle may do that much as a watchdog, but it certainly isn't a breed you would choose for that purpose. Can a Goldendoodle be a guard dog? No, not. A Goldendoodle won't have the aggression necessary to be a guard dog.
Related: What Makes an Ugly Goldendoodle and Goldendoodle vs. Mini Goldendoodle.
What Breeds Are Good Guard Dogs?
Certain qualities are necessary to make a good guard dog. While a good watchdog will bark enough to alert you to danger, a guard dog has the necessary aggression and protective instincts to restrain and/or attack a threat.
There's no doubt that the best guard dogs are found in specific breeds known for that ability. Some of the most well-known guard dogs include the breeds below.
German Shepherd: German Shepherds are fantastic guard dogs because they combine protective interests with the necessary courage and aggression to be a guard dog as well as a watchdog. German Shepherds are famously loyal, and a well-trained and adequately socialized German Shepherd will be a wonderful pet as well as give you a sense of security.
Doberman Pinscher: Many people find Doberman Pinschers especially intimidating, but that is one of the reasons they're so effective in guarding a property. These dogs are courageous and fast. But, like German Shepherds, Doberman Pinschers need large amounts of exercise.
Rottweiler: Rottweilers are another of the best-known guard dogs. If you get a Rottweiler, properly socialize it and train it correctly. When it comes to being a guard dog, the rottweiler's intimidating appearance goes a long way. This breed certainly also has the aggression necessary to guard.
Discover More Dog Breeds: Scrunchy-Faced Dog Breeds with Pictures and Friendliest Dog Breeds with Images.
Alternative Watch and Guard Dogs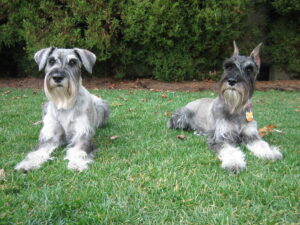 If you don't feel comfortable with one of the most common guard dog breeds, there are some others you may consider as a watch or guard dog. Let's look at them below.
Appenzeller: Those looking for a smaller watch or guard dog may want to consider the Appenzeller Sennenhund, as this breed is so energetic and fast.
Puli: The Puli may not look intimidating, but it's a surprisingly good watchdog and even guard dog. This dog can move much faster than you probably imagine.
Giant Schnauzer: The Giant Schnauzer combines classic terrier qualities with large size. This makes them much stronger and a better deterrent than many other dogs.
Chesapeake Bay Retrievers: The Chesapeake Bay Retriever differs from the Golden Retriever in its cautious attitude. A Chesapeake Bay Retriever won't quickly trust strangers, unlike a Golden Retriever. This is why this is one Retriever you can have as a watchdog. Its size may also help keep potential intruders away.
Caucasian Shepherd Dog: The Caucasian Shepherd go is a large and strong dog with a great protective instinct for the people they love.
Australian Shepherd: As mentioned earlier, the Australian Shepherd is brave enough to be a good watchdog. This highly intelligent dog is highly protective and alert to threats.
Discover More Dog Breeds: Best Hypoallergenic Teacup Dogs and Most Aggressive Small Dog Breeds.
Conclusion For "Are Poodles Good Guard Dogs"
Poodles aren't good guard dogs. There is a difference between a watchdog and a guard dog. In some circumstances, a Poodle may be a decent watchdog, but you should never count on them for this.
Specific Poodle mixes, such as Aussiedoodles, Pyredoodles, Weimardoodles, and Dalmadoodles, have better potential as guards for your property. However, if you need a dependable guard dog, you should go with a different breed.
If you find this guide, "Are Poodles Good Guard Dogs," by our team at We Love Doodles helpful, check out these articles:
To learn more about the different types of guard dogs, you can watch "Top 10 Best Guard Dog Breeds" down below: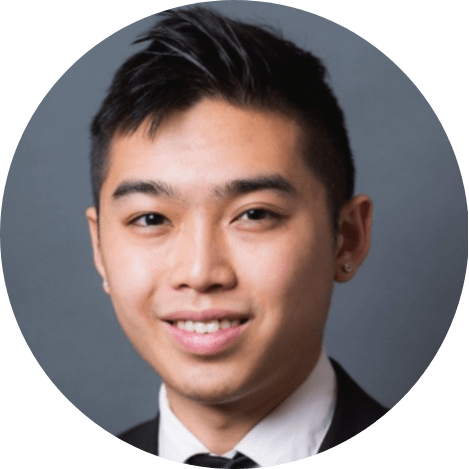 Andy is a full-time animal rescuer and owner of a toy doodle. When he's not saving dogs, Andy is one of our core writers and editors. He has been writing about dogs for over a decade. Andy joined our team because he believes that words are powerful tools that can change a dog's life for the better.
Why Trust We Love Doodles?
At We Love Doodles, we're a team of writers, veterinarians, and puppy trainers that love dogs. Our team of qualified experts researches and provides reliable information on a wide range of dog topics. Our reviews are based on customer feedback, hands-on testing, and in-depth analysis. We are fully transparent and honest to our community of dog owners and future owners.